How 3PL Logistics Help Amazon Sellers with Fulfillment?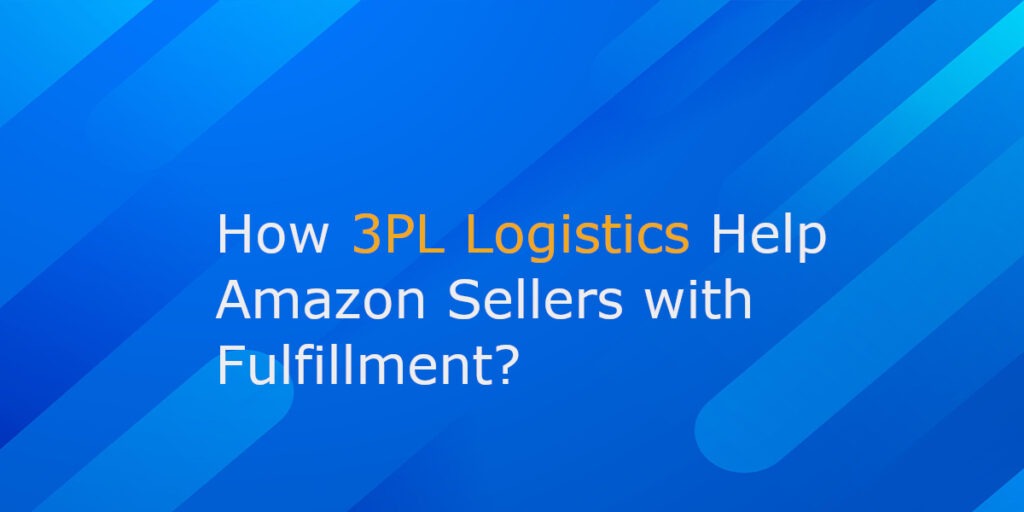 You're most probably have heard of the 3PL fulfillment if you're an Amazon seller. Nonetheless, as your Amazon business grows, you will reach a point when you can no longer manage orders in-house. That's where the 3PL can come to your aid!
Third-party logistics (often known as 3PL logistics, and 3PL warehouse) is outsourcing your company's logistics, from warehousing and storage through fulfillment, distribution, and delivery. 3PL is a great option for Amazon FBM and FBA sellers that no longer have the internal resources or time to manage their fulfillment.
This blog will address essential points such as how 3PL logistics can help Amazon sellers fulfill orders and why sellers should opt for alternative third-party logistic services instead of Amazon FBA. So stay tuned to find out!
What is 3PL Logistics?
3PL refers to outsourcing eCommerce logistical procedures such as inventory management, warehousing, and Amazon fulfillment to 3PL companies. With the tools and substructure to automate retail order fulfillment, 3PL providers enable eCommerce retailers to achieve more.
As an Amazon seller, you're probably aware of Fulfillment By Amazon (aka FBA service). Amazon is the world's biggest third-party logistics service provider. Other firms may use Amazon's massive infrastructure to deliver eCommerce fulfillment for their customers via this third-party logistics provider service.
Simply put, you ship your goods to Amazon Warehouse through the Amazon FBA program to sell you products on their website, and Amazon takes care of the rest. That includes picking, packing, shipping, and even customer support.
Isn't this a terrific way for small and medium-sized businesses to do business?
Well, not so fast! FBA selling may not be the all-in-one logistics solution you thought it was if you take a closer look.
So why should I trust 3PL companies when I can use Amazon FBA? Here's why;
Amazon FBA vs. 3PL Logistics
There are many reasons that you should opt for a 3PL alternative solution rather than shipping your products directly to Amazon FBA warehouses.
1- Service Costs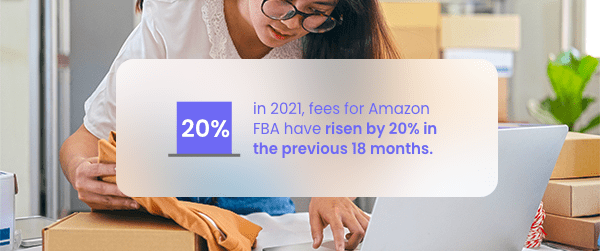 The cost of Amazon fulfillment has continued to grow year after year. For example, in 2021, fees for Amazon FBA have risen by 20% in the previous 18 months. That's a difficult situation to be in.
Independent Amazon 3PL transportation services may counter this by not charging additional costs during peak times and maintaining a constant overall storage price. Many 3PL warehouse providers like Eva have in-house fulfillment infrastructures in place and are eager to make the required operational expenditures to assist your shipping operations.
Unlike Amazon FBA, where you are only a cog in the system, your 3PL will most likely be invested in your company's success. They see you more as their partner rather than a contract. Make the wisest decision considering the pros and cons.
2- Inventory Management
Shopping trends change regularly, and in these rapidly changing times, smart sellers change their strategies and plan to keep up with the competition.
One of the primary drawbacks of the FBA program is that some Amazon sellers are compelled to ship a significant amount of inventory to an Amazon fulfillment center. They can't adjust as rapidly if they give up physical control of their goods, putting them at a handicap.
Having access to your inventory gives you a significant range of motion, and it can affect your company in several ways, particularly during high shopping seasons. Therefore, it's crucial to think about whether you'll be able to make these modifications in your own fulfillment center or via your 3PL logistics supplier.
Participating in the Seller Fulfilled Prime (SFM) program is another option to retain control of your inventory while also getting the Prime eligibility (i.e., selling to Prime members) that comes with the FBA program. Amazon sellers have the prime badge on this specific program, but another third party fulfills the order. This situation enables the seller to maintain control of their supply chain management. It also manages costs better while maintaining delivery time, leading to top-notch customer satisfaction.
3- Customized Products
There's no doubt that Amazon fulfillment is the biggest when it comes to ordering fulfillment. Their multibillion-dollar organization fulfills thousands of orders every day. But, on the other hand, this is also one of their major weaknesses.
Amazon's logistics operations must be as efficient as possible to manage this volume. That is, each item is packaged, wrapped, and sent in the same manner unless you choose to pay more for a smooth and flawless process.
When sending ordinary products or low-cost consumables, this is OK. However, this is not reasonable if you want to stand out from the crowd. It should be about your brand instead of ''Amazon''. Implementing branded packaging, gifting, or any other methods of difference in your fulfillment process is one of the best ways to stand out.
Partnering with an expert 3PL logistics like Eva can help overcome these issues. As most 3PL services offer white-labeled logistics solutions, you can customize your order to your preferences. Your 3PL should have the ability and flexibility to suit these types of requests. That includes having your logo on your box and a specific packing filler, custom inserts, etc.
4- Customer Service
Think about Amazon FBA and Amazon Seller Central while looking for a solution to your request or issue. Such a pain! Good luck having your problem fixed fast by someone who doesn't know anything about your company, your history, or how you want to be treated.
Working with a customer-focused third-party logistics provider is the polar opposite. Typical 3PL logistics employ specialized customer support personnel stationed only feet away from the distribution floor, where your items are stored.
So your customer support representative will most likely become your champion inside your 3PL's distribution facility due to your tight working relationship.
Alternative 3PL Fulfillment: EVA
Amazon fulfillment is a very efficient operating model. However, it may not be ideal for your company's requirements, as this article outlines. Most sellers who adopt Amazon FBA and those contemplating it are aware of the obstacles.
You should evaluate your 3PL alternatives if you're still shipping with Amazon. Because Amazon is designed to help you sell, it may help you reach out to a broader audience. When it comes to fulfillment, though, you can entrust it to the experts—us! That's how Eva helps you increase your profit margins and effectively manage your Amazon orders.