4 Excellent Tips For Amazon Halloween Sales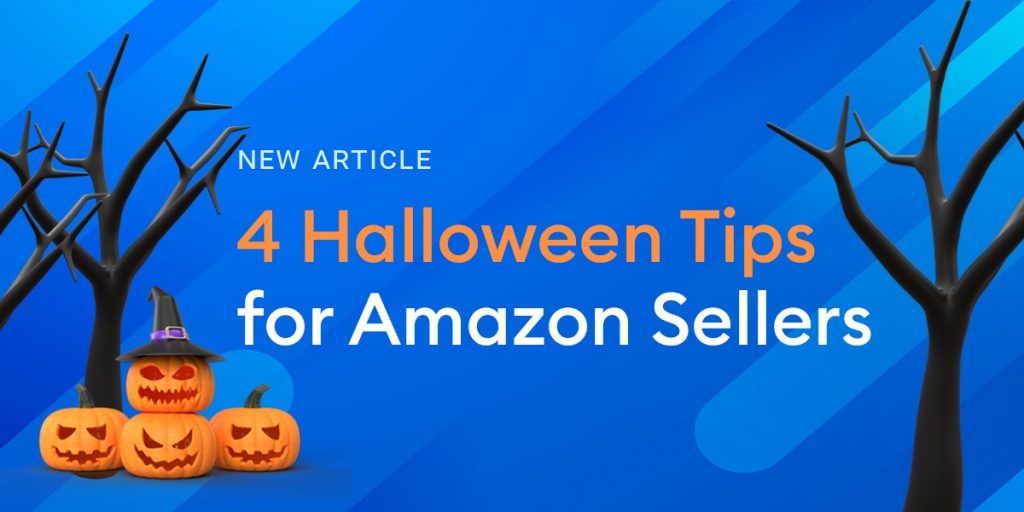 Halloween, the spookiest night of the year, is coming in a month. People have already begun to get into the Halloween mood. This is a shopping carnival, and in the midst of a pandemic, customers are inclined to buy at internet retailers- we mean 'Amazon.' While they are browsing items for Halloween 2021, as a seller, what can you do to evaluate to take the chance?
In this article, we have some tips to assist and advise you as you prepare your selling tactics for this month's attack on Amazon Halloween sales.
What to Sell?
You must be ready for Halloween marketing by now, but if you aren't, don't worry. It's never too late to start. When it comes to selling something and getting profits in these kinds of times, everybody has millions of different ideas, but only very few of them get the big piece of the cake. While determining your Amazon product ideas for Halloween, the key is to find the correct niche and avoid unnecessary ones.
First and foremost, figure out who your target Amazon audience is and what they may be searching for. So, without further ado, let's take a look at the most popular Halloween items.
Candy or Chocolate
Halloween is coming, which means it is time for sweet candy snacks! Get your hands on some of these 'frightening' delights! Keep the party continuing. Zombies, witches, and monsters roam their neighborhoods in search of sweets and candy. Customize the style of your candies and sweets, since these are the products on which you will possibly make the most money.
Creepy Costumes –
Stock up on superhero and supervillain outfits. Be imaginative, get skeleton costumes, black and red witches' costumes, and black and red reapers' costumes for your shop.
Decorations
To experience joyful feelings, every festival is characterized by unique decorations. About 79 percent of Halloween customers will buy decorations. Cauldrons, zombie face stakes, caps, wall stickers, gory decals, door coverings, and other 'fright-packed' festive flair should be found at your shop.
Create some excellent message cards.
The prints may be combined with the previously selected ornaments. Halloween shoppers spent up to $400 million on greeting cards. If you are not selling personalized greeting cards, you will be losing out on the delicious income treat of Halloween.
Here are some Halloween tips to help you earn more from Halloween sales!
Let's look at some simple ways you may use Halloween to boost your sales.
1-Halloween Campaigns
Offering discounts and promotions throughout the Holiday season is a popular way to get customers to visit your business. Ensure that your offer is more attractive than other stores' offers.  Show your products on your homepage to grab the customer's attention.
2-Decorate your online store!
Make your internet visitors feel different. To increase your online shop sales, emotionally charge your consumers. Add some Halloween icons and images to change the theme of your store. Install themed add-ons such as gift cards, points, incentives, upsell opportunities, and so forth. Use Halloween-themed templates with pumpkins and bats!
3- Invest in keywords that are relevant to Amazon Halloween Sales
This is your golden ticket to better product exposure and sales. Halloween takes the top position, followed by the usual suspects such as costumes, candy, parties, movies, decorations, lights, snacks, and so on.
4- The main point to remember is to use flash offers with encouraging messaging like
-For a limited time only, spooky discounts are available.
-This sale has gotten the attention of all the wizards.
-It is not to be missed!
-Check out our inventory, because it has prices that will amaze you.
-Missing the auction would be a huge blunder.
-These aren't tricks, but rather goodies.
-Hurry before these offers are gone!
Final Thoughts
Sales don't happen simply because it's the holiday season and everyone is out shopping. Online customers are astute and cautious. All of the research and comparisons are done in a transparent manner by shoppers. So get ready for the big day as soon as possible.
Before following the aforementioned suggestions, make an effort to interact with prospective customers, learn about their seasonal requirements, and then replenish your inventory. Create promos and ads that will entice consumers to buy from you.
Every year, the Christmas season is the most anticipated time of the year, when shoppers purchase as if they are stocking up for the whole year. Since an increasing number of people buy for their holidays online, beginning with Amazon Halloween sales, it is the second most popular holiday after Christmas. If you don't want to miss out on any of the deals during this shopping frenzy, it's important to be ready right now.
If you are still not working with a complete Amazon service like Eva to increase your sales, get in touch with our experienced professionals now and learn more! Also, Eva is free to try for 15 days!! We wish you a happy Halloween. May your candy stockpile last you all the way through the holiday season.
Was this article helpful?