Amazon Gated Categories and How to Get Approved in 2022
Selling on Amazon is often a highly accessible entrance to entrepreneurship. Undoubtedly, the platform is one of the largest marketplaces, which offers endless possibilities for sellers. However, "gated categories" on Amazon make the journey to success a bit more complicated but not impossible. It is also a common mistake among new sellers to find a perfect product to sell, only to realize Amazon restricts the listing.
Similar to any other business, Amazon actively tries to protect its customers from harmful products. Consequently, this has targeted new sellers with these category or product-based restrictions. So if you wish to understand Amazon gated categories and how to get approval to sell these products, this is the guide for you.
Why Do Some Categories Require Amazon's Approval?
Amazon offers a vast online marketplace for over 9.7 million active sellers and over 2 billion monthly shoppers worldwide. That's why Amazon restricts specific categories based on its interest to maintain a good reputation. So verifying the sellers and listed items reduces the risk of fraudulent products selling on the site.
Moreover, Amazon values its customers' safety, meaning all the sellers have to follow Amazon's compliance and safety regulations. For specific products, categories, and brands, Amazon requires sellers to obtain approval before listing products for sale.
Why do Sellers Sell Items of Amazon Gated Categories?
Especially if you are a new Amazon seller, you might be wondering why I should go through the trouble of selling items that are restricted. It's also true that listing items that are not obligated for Amazon's approval requires less effort and are suitable targets for beginners.
In general, fewer sellers are willing to go that extra mile and handle all the hassle related to Amazon gated categories. However, there is an opportunity to increase your profits due for this exact reason.
Selling on Amazon has become increasingly popular and many want to jump on the bandwagon to profit from the most current trends. Therefore, specific markets are saturated, and competition among existing listings is fierce. Moreover, finding new profitable items to sell on Amazon has become more complex and harder.
Therefore, approaching possibilities that others consider too troublesome is your chance for Amazon's success. Due to far less competition and possible higher profit margins, suddenly, the idea of selling restricted items sounds intriguing. So all you have to do is to learn to play by Amazon's rules.
What are Amazon Gated Categories?
Amazon gated categories are restricted to protect consumers. For this reason, Amazon sellers who wish to sell their products under any of these categories need to apply for Amazon approval first. Moreover, the application process might involve additional fees, performance checks, or other actions Amazon sees necessary. But keep in mind that the process varies depending on the item as well.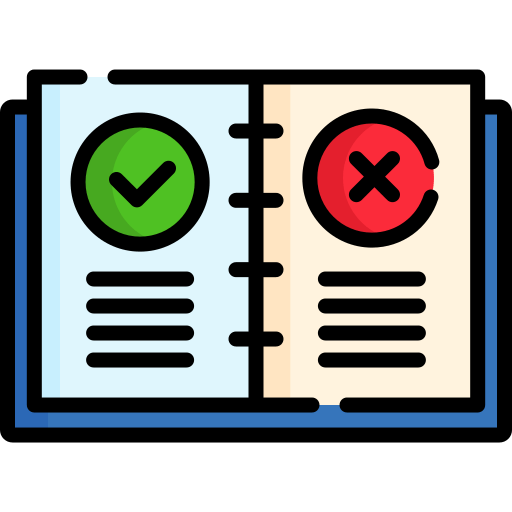 List of Amazon Gated Categories in 2022:
Collectible Coins
Fine Art
Holiday Selling Requirements in Toys & Games
Jewelry
Join Amazon Subscription Boxes
Made in Italy
Music & DVD
Personal Safety and Household products
Postage stamps
Requirements for selling Automotive & Powersports products
Services
Sports Collectibles
Streaming Media Players
Video, DVD, & Blu-ray
Watches
The List of Amazon Gated Categories
If you sell Amazon FBA, you should be extra careful with the products you send to fulfillment centers. In most cases, violating the policies can become costly. For example, Amazon might dispose of hazardous materials without reimbursement for the seller.
Before you ship your items, make sure you review Amazon FBA-specific product restrictions to see which items you are listed in the Amazon gated categories.
Ungated Categories on Amazon
Fortunately, many categories are automatically open for all Amazon sellers, including new ones. These are an excellent start for most sellers and often a way to get experience.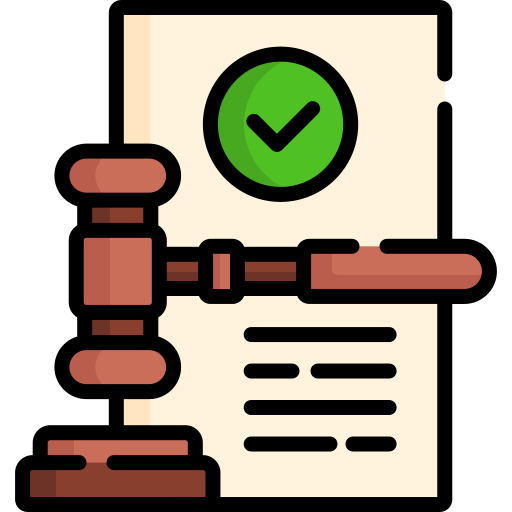 The list of ungated categories on Amazon in 2022:
Baby *
Beauty *
Books
Camera & Photo
Clothing & Accessories
Consumer Electronics
Grocery & Gourmet Foods
Health & Personal Care *
Home & Garden
Industrial & Scientific (BISS)
Kindle Accessories
Luggage & Travel Accessories
Musical Instruments
Office Products
Outdoors
Personal Computers
Pet Supplies
Shoes, Handbags, & Sunglasses
Software
Sports
Tools & Home Improvement
Toys*
Video Games*Despite these categories being far more accessible, some restrictions may still apply regarding subcategories. Additionally, restrictions apply to anything in the Toys and Games category during the busy holiday season.
Products on the Amazon gated categories
In addition to Amazon gated categories, certain product listings are also restricted. It's important to note that Amazon restricts the brands being sold on its platform. That is to reduce the risk that the item is fake or stolen from a retail store. Furthermore, the brands often want to sell their items elsewhere exclusively or don't want their brand value to decrease.
List of Amazon restricted products in 2022:
Alcohol
Animals & Animal-Related Products
Art – Fine Art
Art – Home Decor
Automotive and Powersports
Composite Wood Products
Cosmetics & Skin/Hair Care
CPAP Cleaning and Disinfecting Devices
Currency, Coins, Cash Equivalents, and Gift Cards
Dietary Supplements
Drugs & drug paraphernalia
Electronics
Explosives, Weapons, and Related Items
Export Controls
Food & Beverage
Gambling & Lottery
Hazardous and Dangerous Items
Human Parts & Burial Artifacts
Jewelry & Precious Gems
Laser products
Lighting
Lock Picking & Theft Devices
Medical devices and accessories
Offensive and Controversial Materials
Other Restricted Products
Pesticides and Pesticide Devices
Plant and Seed Products
Postage meters and stamps
Recalled Products
Recycling electronics
Refrigerants: Ozone-Depleting Substances and Substitutes
Subscriptions and Periodicals
Surveillance Equipment
Tobacco & Tobacco-Related Products
Upholstered Furniture, Bedding, & Other Quilted Products
Warranties, Service Plans, Contracts, and Guarantees
Both lists for categories and products are long, and Amazon might change them if necessary. So don't forget to double-check the most recent regulations from Amazon Seller Central.
How to Get Approved for Amazon Gated Categories?
At this point, you are asking how to get approval for selling restricted categories? Luckily, getting the Amazon gated categories unrestricted is relatively easy.
However, not all products or seller accounts are eligible to sell. The following steps instruct you on how to check if you qualify.
Here is the process to apply for approval:
Log in to Seller Central.
Select "Add A Product" in the inventory link.
Find the item you wish to sell.
Click on "Show limitations" for more information.
Click "Apply to sell" to request approval.
What is Amazon's Policy for Prohibited Product Claims?
As mentioned earlier about the purpose of Amazon gated categories, the company is very strict regarding protecting the customers and maintaining a good reputation. Prohibited Product Claim Policy protects the customers from sellers setting false or unrealistic expectations.
Make sure you read through and understand the FTC's guidelines, because te purpose is to protect "consumers from unfair or deceptive advertising and marketing practices that raise health and safety concerns and those that cause economic injury." As a seller, you are responsible for making sure the product statements are not misleading or deceptive.
Be careful if any of your products make any "green" marketing claims on Amazon, for example, regarding climate, environment, and sustainability. In this case, the products must also comply with the FCT's "Green Guides".
What Happens if You Violate Amazon Policies?
Overall, Amazon takes all policy violations very seriously. So if you break the rules, you may find yourself in a situation where your whole Amazon business is at risk.
In general, the safest way to avoid any negative repercussions is to do your research and comply with all the rules and regulations regarding Amazon gated categories. However, if Amazon finds you violating its policies, the possible consequences are:
Listing cancellation.
Limits on your listing privileges.
Suspension on your listing privileges.
Removing your listing privileges.
However, Amazon does not necessarily limit the disciplinary actions to these. Also, Amazon may permanently withhold payments or terminate the business relationship in extreme cases. So Amazon sellers should be careful because selling illegal or unsafe products may lead to legal actions.
What to Do If You Get Rejected?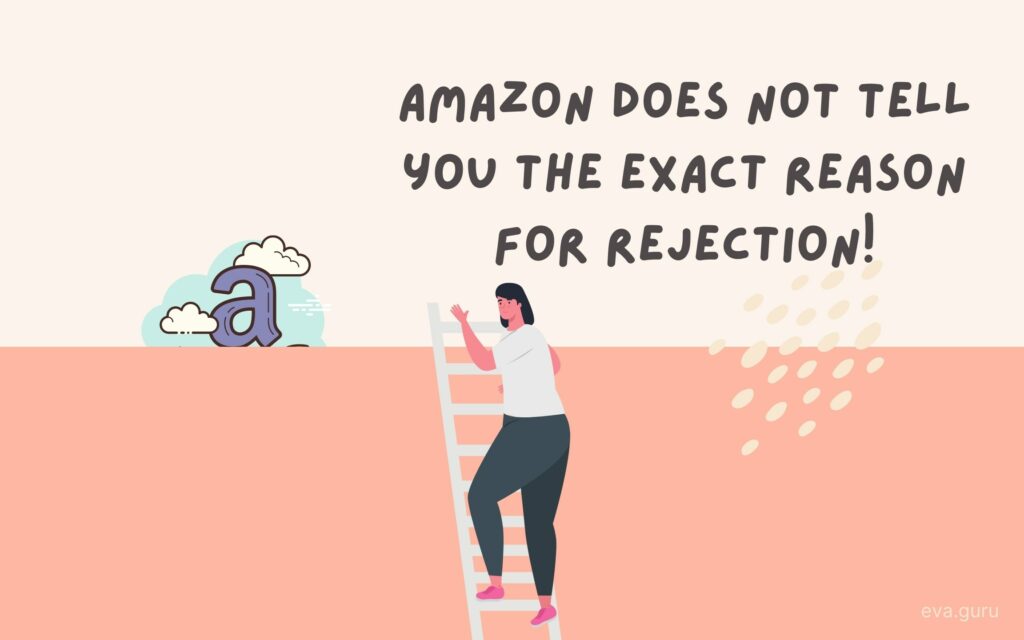 First of all, before you apply, double-check your product listings with the Amazon gated categories and make sure that you have all the information Amazon requires and it's correct. So make sure you research the most recent restriction rules from Amazon Seller Central. If you get rejected despite all the precautions you took, unfortunately, Amazon does not tell you the exact reason for rejection. However, there are some actions you can take to increase your chances of getting approved.
Make sure you are a professional seller. Despite the costs, it has many benefits compared to the individual selling plan.
Check your performance. Bad reviews, late shipments, and product defects harm your seller metrics. As a consequence, Amazon may see you as a less trustworthy seller.
Work with a domestic supplier. One way to prove your authenticity is to present invoices to Amazon. However, Amazon has been rejecting invoices from Chinese suppliers in the past. Instead, find a domestic supplier to work with.
Gain experience. Sometimes new sellers get rejected, other times approved. Generally, Amazon tends to prefer sellers who already have some experience and have proven to be trustworthy. You can start selling with ungated categories on Amazon before expanding to the restricted ones.
Launch a company website. A well-maintained company website indicates that you are a trustworthy seller to Amazon and your customer.
Conclusion
Getting your Amazon gated categories or products approved is not the easiest road. However, if you go through the process, the outcome is often worth the effort. Facing fewer competitors and gaining higher profits is a desirable goal for any Amazon seller.
As said before, Amazon gated categories are a barrier for many sellers, and the key to your Amazon success is to focus on the opportunities others are not looking for or chances they are not willing to take. Many new Amazon sellers have found success by following the proper steps and being strategic about their product selections. So if you are feeling stuck or lost, don't worry!
Our team at Eva can help guide you through this process with a free PPC audit. We want to see your Amazon business succeed and do everything we can to make that happen.
Was this article helpful?