#1 BQool Alternative to Meet All Your Needs In One Place
Eva is made by Amazon sellers for Amazon sellers, ideally covering each and every concern your Amazon business might have to expand profit and sales. Now it's time to supercharge your business with a real AI-powered complete solution that offers you:
Multiple Account Management
Dynamic Pricing
A Great UI
Faster Pricing
Real-Time Customer Service
AI-powered Inventory Management
FBA Reimbursement
3PL Logistics
Amazon PPC Management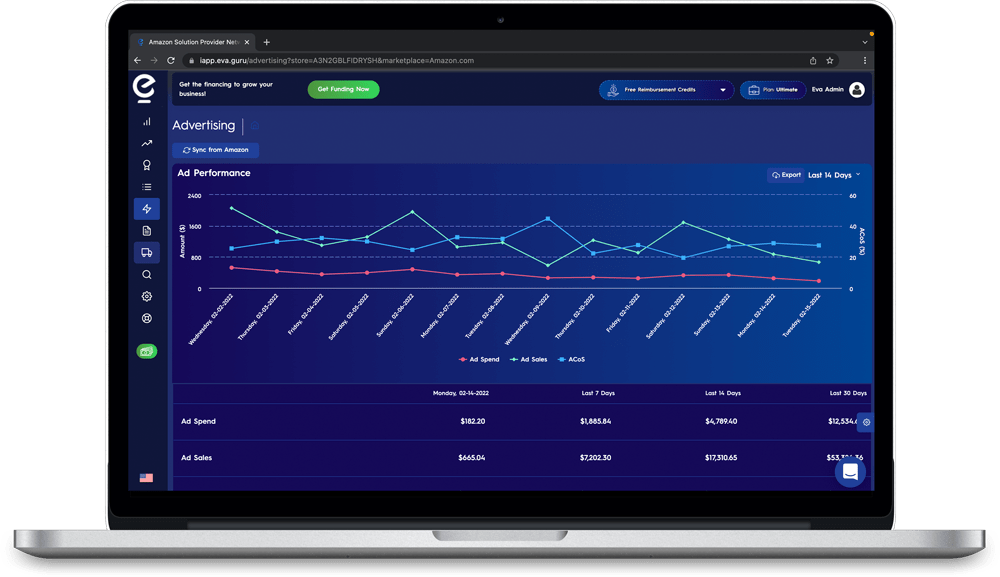 Multiple Account Management
Unlike BQool, you don't have to pay for each Amazon store that you connect to; one account is enough.
Dynamic Pricing
The AI-based Amazon repricer to make the most profitable pricing decisions based on competition, demand rates, and stock level. You can define your own rules so that the AI and your rules will work for hand in hand.
A Great UI
It's not very user-friendly to navigate BQool, but with Eva, you have a great user experience with our easy-to-understand dashboard so you know what you need to do for Eva to price your products.
Faster Pricing
Unfortunately most repricing tools are slow, and BQool is no exception. It takes on average 30 minutes to reprice an item. With Eva, the repricer updates your pricing every 119 seconds.
Real-Time Customer Service
With Eva 24/7 Customer Service based globally, you get responses in 15 minutes, and when required, you can have a call with us to effectively use Eva to maximize profits.
AI-powered Inventory Management
Get the most profitable replenishment scenario.
FBA Reimbursement
An in-house team of experts, dedicated to taking back the money Amazon owes you
3PL Logistics
Reliable, fast, cost-efficient, and effortless 3PL fulfillment and Returns Management.
Amazon PPC Management
Get the best results out of the efforts you put into advertising on Amazon.
Everything You Need, And More!
Everything You Need, And More!
Perfectly tailored functionality for Private Labels and Resellers on Amazon.
24/7 Customer Success: Eva's Amazon experts are always available to give you face-to-face demo calls, solve your problems, and answer all of your questions.
Eva provides many customized features for Amazon Private Labels that don't exist with BQool, like Parent-Child Pricing, and Dynamic Pricing based on market demand and stock level. You'll also have access to full-detailed Profit, sales, inventory, and sales analytics to get actionable insights.
Unlike BQool, You Won't Be Charged for Each Store You Add!
Eva's premier technology aims to bring you the highest quality service at cost-efficient and honest prices. On Eva, the sky is the limit for you to grow your business — no commission on revenue and no charge for adding new stores.
But on BQool, you'll have to pay a complete subscription for each store you add, which might be a huge number for multi-location businesses and agencies.
Eva Has Everything Your Amazon Business Needs to Maximize Profit!
Demand-driven pricing for Private Labels
Managing multiple stores with one account
Configurable AI-based pricing
Reimbursement service
Inventory management
Working with 18 Marketplaces
Amazon PPC Management
Store management
3PL Fulfillment
Returns Management
It Takes Only 15 Minutes to Switch to Eva!
Switching to Eva is easy, quick, and profitable! Our Customer Success team will be there to help you with every step of the way. You're more than welcome to book a demo call with us anytime you desire so we can show you how Eva automates your business success!
Ready, Set, Go! 🚀
Eva's all-in-one solution turns selling on Amazon into a hassle-free, profitable and enjoyable experience like never before!

Dynamic Pricing makes sure you always get the highest possible profit, inventory management safeguards you against stockouts, reimbursement service makes sure you get your money back from Amazon!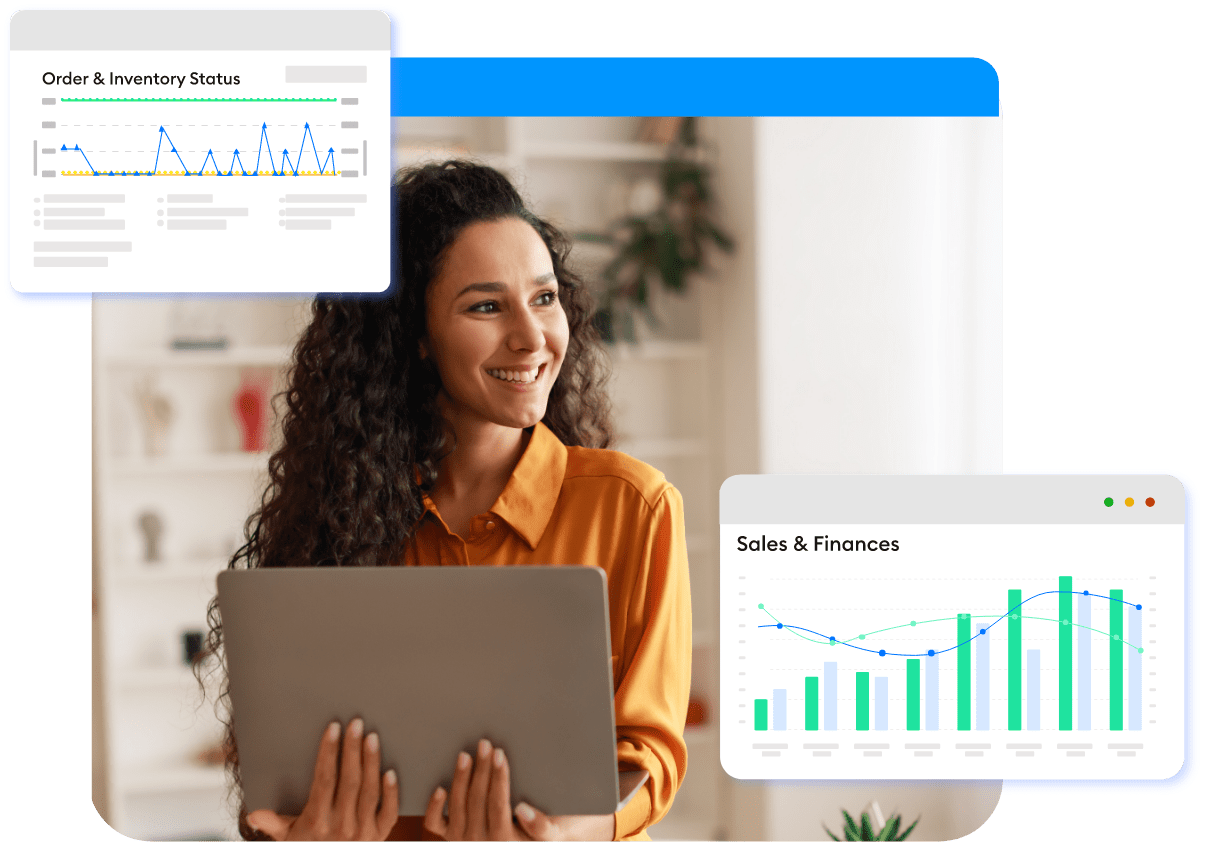 If you're a BQool user, We would be glad to offer you a 30-Day Free Trial to see Eva's difference and impact.
Our Amazon experts would be glad to show you the Eva dashboard and all the features and answer your question even before connecting your store, so please book a demo anytime you'd like.