Did you know that $140 million worth of coffee was sold on Amazon last year? That's because Amazon is the perfect platform for selling CPG coffee by gathering both customers and sellers together. This blog post will help you learn how to sell your CPG coffee on Amazon and take advantage of its massive reach. Keep reading to learn more!
Amazon Is an Incredible Opportunity for Your CPG Brand
Amazon is a huge opportunity for Consumer Packaged Goods (CPG) brands because it gives them a new way to reach consumers. People are increasingly shopping on Amazon, which means more potential customers for CPG companies.
Amazon also allows CPG companies to reach customers who might not be able to find their products in traditional stores. Amazon has a massive product catalog that is constantly expanding. That means there's always room for new products and businesses. CPG companies should definitely take advantage of Amazon's reach.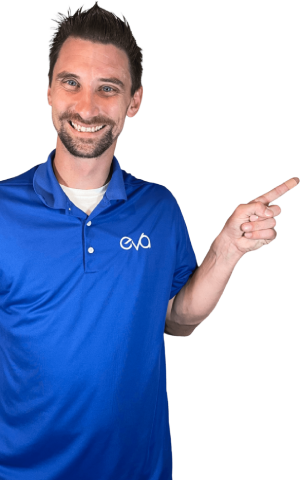 Discover How To Supercharge Your Profits From Amazon & Beyond
Tech – unlock more revenue, increase efficiency & maximize profitability with integrated AI solutions
Agency Services – our ex-Amazonian team provides key insights, expertise & handles everything for you from A-Z
3PL Fulfillment Solutions – real-time inventory management connected to Eva tech across Amazon marketplaces
Read More: Is Amazon a Threat or an Opportunity for CPG companies?
Why Sell CPG Coffee on Amazon?
Coffee is the most consumed beverage in the world, after water! So there's no surprise that these tiny brown beans also have one of the best-selling items as well. Selling CPG coffee on Amazon can benefit your business in many ways. In the following, we have listed the top 4:
1. More Exposure to Potential Customers
When you sell CPG coffee on Amazon, you are opening up your product to a much broader audience than you would if you were selling it through other channels. Amazon is the world's largest online marketplace, with over 310 million active customers. That means that there is a huge potential market for your product if you are able to get it in front of these customers.
2. Increased Visibility for Your Brand
Another benefit of selling CPG coffee on Amazon is that it can help increase your brand's visibility. When customers search for coffee on Amazon, your product will come up alongside other brands also selling coffee. This increased visibility can help to increase brand awareness and ultimately lead to more sales, especially for CPG startups.
3. Access to Amazon's Huge Customer Base
When you sell CPG coffee on Amazon, you will have access to the site's huge customer base. This customer base consists of people from all over the world looking for products like yours. If you can get your coffee packs in front of these customers, you can boost your sales significantly.
4. The Ability to Reach New Markets
Another benefit of selling CPG coffee on Amazon is that it gives you the ability to reach new markets that you may not have had access to before. When you sell through Amazon, you will be able to reach customers in countries all over the world. That can help you to expand your business and reach a larger audience than you would have been able to without using this platform.
Read More: Ultimate Guide to Amazon Advertising
How to Set Up Fulfillment to Sell CPG Coffee On Amazon
Time needed: 1 hour and 30 minutes.
Register as an Amazon seller. 

The first step to setting up fulfillment for your Amazon business is to register as an Amazon seller. To do so, go to the Amazon Seller Central website and create an account.

Next, you will need to provide some basic information about your business, including your business name, contact information, and credit card details.

Choose a fulfillment method. 

Once registered as an Amazon seller, you will need to choose a fulfillment method. There are two primary fulfillment methods available for Amazon sellers: Fulfillment by Amazon (FBA) and Fulfillment by Merchant (FBM).

FBA is a fulfillment service offered by Amazon that allows you to store your products in Amazon's warehouses and fulfill orders using Amazon's resources. FBM is a fulfillment service that allows you to fulfill orders yourself using your own resources.

Set up your shipping preferences. 

If you choose the FBA program, you won't need to worry about fulfillment because Amazon will take care of everything. 
Otherwise, you'll need to sell with FBM fulfillment, so you must set up your shipping preferences. To do this:
a. Go to the Shipping Settings page in Seller Central and select the country which you will be shipping your products from.

b. Select the shipping method you will use (e.g., USPS, UPS, FedEx).

c. Enter your shipping address and contact information.

Create your product listings.

The final step in creating fulfillment for your Amazon business is creating your product listings. To do this, go to the Inventory page in Seller Central and click on the "Add a Product" button.

You will need to enter the necessary information about your product, including the product title, description, price, and images.
Maximize your customer engagement on Amazon with our tips and strategies for effective management.
Identify What Type of Coffee You Want to Sell
The most important thing that some fresh-staters ignore is to sell a product they're unfamiliar with! We highly recommend you be fully expert at all the ins and outs of the product you're going to sell on Amazon, whether it's CPG coffee or not. That's because when you don't know the product well, you can't market it well, you can't point out the customer's desire and pain points, and above all, nobody will buy from you!
In the following, we have listed 4 tips to find the right coffee to start selling on Amazon:
Choose the Right Type of Bean.
There are two main types of coffee beans: Arabica and Robusta. Arabica is typically more expensive, but they're also higher quality. If you want the best coffee to sell online, you'll probably want to choose Arabica beans. But to offer a budget-friendly product, most CPG coffees in the market are a mixture of Arabica and Robusta.
Consider the Roasting Process.
The roasting process has a huge impact on the flavor of the coffee. Lightly roasted beans tend to be more acidic, while darkly roasted beans are more bitter. If you're unsure what type of roast you prefer, you'll need to research your target market to find out how they like their coffee.
Read More: How to Sell Clothes on Amazon
How to Market Your CPG Coffee on Amazon
1. Social Media Marketing
This is one of the most effective tools to market CPG coffees. Platforms like TikTok, Instagram, and Facebook allow Amazon brands to reach a large audience with minimal effort. Moreover, social media platforms provide an opportunity for brands to connect with their customers and create a community around their products through organic posts or paid ads.
2. Amazon DSP Ads
Demand-Side Platform ads are the latest method of online advertising by Amazon. It works similarly to Google Display Ads but with more targeting options and more cost-effective bidding strategies. Amazon DSP ads are perfect for targeting coffee lovers all over the internet and enticing them to sip your CPG coffee.
3. Amazon PPC Ads
As self-explanatory, you'll be charged only when somebody clicks on your ad. PPC ads come in various forms and shapes, sponsored products, sponsored brands, video ads, etc. They're more affordable compared to DSP, but they're only limited to the Amazon.com atmosphere.
4. Google Ads
This is the most powerful tool for gaining maximized visibility, but it comes at a cost. In order to run Google ads on your CPG coffee listings on Amazon, you need to already have established an eCommerce website. That's because Google requires domain ownership for running ads, and you obviously don't own Amazon.com — unless you're Jeff Bezos!
Read More: How to Get Started with Amazon Marketing in 2022
Frequently Asked Questions (FAQs)
How to get approved to sell coffee on Amazon?
You need to get an approval before selling because it's a gated category. Coffee falls under the category of "Grocery & Gourmet Foods" on Amazon, which means it must follow the Amazon rules for that type of product.
How much coffee is sold on Amazon?
In 2021, coffee sales broke the record of $140 million.
How Well Does Coffee sell on Amazon?
Coffee has one of the highest sales velocity on Amazon. If you sell private label coffee, you'll have full control over the brand and pricing which will maximize your profitability.
Can I sell Starbucks coffee on Amazon?
No. Starbucks as the owner, does not allow reselling its products. But as a customer, you can order Starbucks coffee with Amazon Go.
How Can Eva Help Your CPG Brand on Amazon?
Eva combines superhuman AI technology with top human eCommerce expertise to create an all-in-one platform for CPG brands on Amazon that meets all of your needs, from pricing and Amazon advertising to 3PL logistics and returns management.
Eva's premier platform ensures that you have maximized sales and profit margins without ever going out of stock or overstocking by deeply integrating pricing and supply chain management.
You are always welcome to give Eva a try with a 15-day Free Trial — the results will speak for themselves!
Conclusion
By selling your CPG coffee on Amazon, you are exposing your product to a much wider audience than you would through other sales channels. With over 310 million active customers, Amazon is the world's largest online marketplace and has the potential to increase your product sales significantly.
If you'd like to learn more about how Amazon can benefit your business or need professional help, contact Eva today for a Free Consultation. We're available 24/7 and happy to help!