About 84% of shoppers make impulse purchases, with 52% of those most likely being millennials. The Amazon Buy Box is an excellent tool for those whose products thrive on this purchase style. Even if you don't, being in the buy box increases visibility just as a person ends their shopping experience.
What is Amazon Buy Box?
The Buy Box, powered by the Amazon A10 Algorithm, prioritizes customer satisfaction, making it the most desirable option for sellers to win. Favorable pricing, reliability, as determined by reviews and ratings, and other factors, are considered when selecting the Buy Box winner. It is a feature that allows customers to add items to their shopping cart with a single click. It appears on the product detail page when a product is sold by multiple sellers. Winning the Buy Box is crucial for sellers as it can significantly increase their sales and visibility on the platform.
Also, since mobile shopping is becoming increasingly popular, and the Buy Box is especially significant for mobile shoppers. On mobile devices, the Buy Box appears above the fold, making it more visible and accessible to customers. Sellers who win the Buy Box on mobile devices have a better chance of converting mobile shoppers into buyers.
What are the metrics of Amazon Buy Box
Seller experience and order/performance history
Order Defect Rate (ODR), which includes negative feedback, A-to-Z Guarantee claims, and service chargebacks
Shipping options and price
Delivery speed and late dispatch rate
Seller cancellations
Inventory and Fulfillment by Amazon (FBA) participation
Customer service and response times
This inspires a more competitive attitude among sellers, making them adjust their prices accordingly.
We should also consider time balance. The top-ranked seller holds Amazon Buy Box shares for most of the day; the lower-ranked sellers can hold them for a lesser time.
If your listings violate any of Amazon's guidelines, Amazon could suppress the entire product page. We must not forget Amazon Buy Box suppression. Check out our blog to learn how to fix listing errors!
Quick Tips:
To consistently track your Buy Box & sellers competing for it, you can schedule tracking with an Amazon Buy Box Tracker.
You can easily keep tabs on your products' Buy Box Eligibility status by updating your preferences on the Manage Inventory page in Amazon Seller Central.
Some sellers report that it takes 90 days minimum to become Amazon Buy Box eligible if you fulfill your orders. Using FBA may enable you to become eligible sooner (but not guaranteed).
How Often Does the Amazon Buy Box Change?
The frequency at which the Amazon buy box changes can vary, as it is influenced by various factors such as product availability, pricing, and seller performance metrics. In general, the buy box rotation occurs frequently and can happen as often as every 15 minutes.
However, for some products, the buy box may remain with a particular seller for longer periods, possibly days or even weeks. As a seller, it is crucial to consistently monitor your performance metrics and pricing strategy to ensure that you remain competitive and increase your chances of winning the buy box rotation.
To determine your Amazon Buy Box percentage share, you must start by verifying if your product is listed as a featured offer.
You can do this in the following ways:
Look at the column under your list of Amazon Products to see if it indicates the buy box.
Add a competitor's item to the cart to see if your product appears among featured offers.
These options are for you to confirm that you are here. Now, to verify your buy box percentage score:
Log in to your Amazon Seller Center account.
Under the "reports" section, select "business reports."
Sort the data by date or by ASIN.
Find the buy box percentage tracker on the right of the table.
The Amazon Buy Box percentage gives only a tiny piece of information. You can do better by comparing it with other figures to determine how you need to adjust your strategy.
For instance, if your buy box percentage is 10% with limited page views; implies that you need to make your images or title more appealing to those who click.
Here's another example; If you have high page views, but an Amazon buy box percentage is low, this means your offer is enticing, but the pricing is not competitive.
Similarly, if you have high sales and buy box percentages, it's essential to look at your profit margin. This is where you can take advantage of the popularity of your item to drive that number up.
When Is the Best Time to Compete for the Buy Box?
Competing with Amazon entails that you can't be caught slacking in sales, pricing, or user experience. Also, you will have to show good sales performance. And once these requirements are met, the product pricing will have a decisive effect. In most cases, the offer with the best price/performance ratio is bound to win the Amazon Buy Box.
Though there is one more thing to consider, for some products, Amazon has an endless supply, but for some, it is predominantly out of stock. You can find out what Amazon's supply of a product is like using several reporting tools, including Eva, which will allow you to see the number of items in stock for the Buy Box owner as well as the historical pricing of a competing product over time. The key here is to look for things that show some out-of-stock history and be ready to get the Buy Box.
If you cannot win over Amazon while stock is available, you need to make sure you are in a position to win the buy box as soon as Amazon loses the BuyBox. For a fast-selling product, you can capture a good number of sales, and if there is not a lot of competition for Amazon Buy Box, you can manipulate the pricing as well.
Note: The user experience is so necessary to Amazon that having too bad a seller performance, may result in the suspension of the Seller Central account. It is essential to be prepared & safeguard your listings from Amazon suspension.
Five Tips To Win (and Keep!) The Amazon Buy Box
1. Shipping Practices
If you are an FBA (Fulfillment by Amazon) seller, you are aware of the importance of offering products through FBA. These products include Amazon Prime, free shipping, and more benefits unique to FBA sellers only.
The focus on providing FBA-specific selling opportunities is for you to attract more potential customers. If Amazon is handling much of the heavy lifting, you can focus on brand-building activities.
Consumers love fast, free shipping. That means the quicker you can get a purchase into your customer's hands, the better for your business (and your Buy Box odds). While all online shoppers prefer fast shipping, on Amazon, the Prime addiction is real.
All other variables being equal, sellers who use FBA or Seller-Fulfilled Prime (SFP) have the Amazon Buy Box advantage over those who opt for Fulfilled by Merchant (FBM) shipping.
In whatever option you pick, ensure that you utilize a high-quality shipping service and continue to follow informative best practices to reduce order cancellations and delays.
2. Be careful of "Out of stock"
If your product is out of stock, your chances of landing the Amazon Buy Box are pretty low.
Although the Buy Box algorithm can feature back-ordered items, they are typically demoted in favor of immediately fulfillable items.
For sellers using SFP or FBM shipping, it's crucial to keep your inventory updated. Customers who order out-of-stock products without knowing are likely to write negative reviews and damage your opportunities to win the Buy Box in the future.
In a similar vein, your seller-initiated cancellation rate can significantly impact whether you win the Buy Box.
3. Customer Feedback
Customer feedback plays a vital role in your product's competitiveness in the fight for the Amazon Buy Box.
Encouraging customers to leave product reviews after making a purchase can help boost your chances — and Amazon considers both the quantity and scoring of your reviews.
Keep in mind that recent feedback for your products and seller account is weighted more heavily than historical feedback, which means if you had some bad reviews when you were learning the ropes, you could still overcome it.
Delivering a top customer experience gives sellers the ability to raise their prices and maintain a healthy Buy Box share.
Having a responsive customer service staff is imperative, just in case something goes wrong with your product.
You should be offering a quality product that meets (or exceeds) user expectations of your product claims.
4. Improve Seller Feedback
Your Amazon Seller feedback is constantly monitored & updated as aggregate reviews from all orders and therefore is an average of all the ratings. It is evaluated based on orders from the last 1 year but is weighted heavier for the last 90 days of orders.
The Amazon Seller Feedback system allows Amazon customers to see other buyers' reviews for different sellers — and leverage them while making purchase decisions. Many sellers don't confuse Seller Feedback for Product Feedback. Even customers often mistakenly leave product reviews on Amazon Seller Feedback pages, which is very damaging if there are a lot of negative reviews.
This directly impacts the seller's score. However, you can report this to Amazon and get it rectified quickly. Additionally, if the product is an FBA and there is negative seller feedback regarding packaging or shipping, you can always appeal to Amazon and get it removed as well.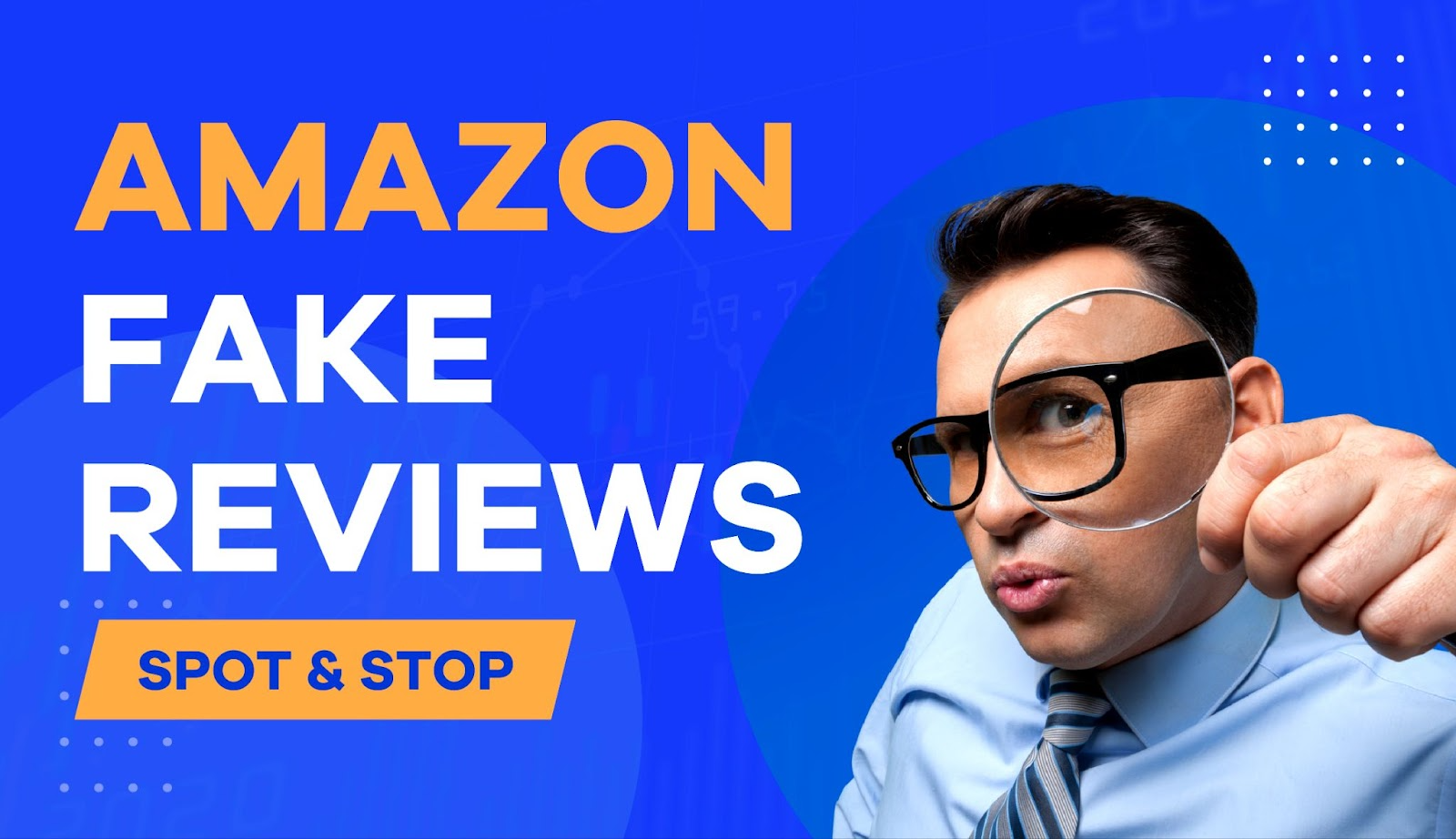 5 Simple Tips To Spot & Stop Amazon Fake Reviews
5. Pricing on Buy Box
The landed price refers to the total price an Amazon product goes for, including shipping. If you own higher performance metrics as compared to your direct competitors, you are able to price higher and still retain your share or own the Buy Box.
In the other case, that is, competitors having better metrics, you'll need to price down to maintain the same Buy Box share.
Competitive pricing is your only way to Amazon Buy Box. The most important metric looked upon by Amazon's algorithm is overall product pricing. If you fulfill all the criteria, including competitive pricing, it's highly likely that you are Amazon Buy Box eligible.
Pricing Methods to Win Buy Box
Dynamic pricing
This involves changing the price of your product based on factors such as demand, competition, and seasonality. By using automated pricing tools like Eva, you can adjust your prices in real-time, ensuring that you are always in the game and winning the Buy Box.
Competitive pricing
This involves setting your prices in line with or slightly below your competitors. By monitoring your competitors' prices, you can adjust your prices to stay competitive and win the Buy Box.
Bundling
This involves offering products together at a discounted price, encouraging customers to buy more than one item.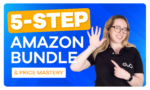 Amazon Product Bundling Strategy: How to Bundle and Price in 5 Steps
Volume discounts
This involves offering discounts for bulk purchases. By offering volume discounts, you can encourage customers to buy more, increasing your sales and winning the Buy Box.
Loyalty pricing
This involves offering discounts to repeat customers. By rewarding loyal customers, you can encourage them to keep buying from you, increasing your sales and winning the Buy Box.
Manual Pricing
Manual pricing is when sellers manually update the pricing. This pricing technique is the perfect method for those selling unique goods or originals. However, for a reseller, this could be a bootless errand.
Rule-Based Pricing
This entails looking at your competitive landscape to work out the right pricing numbers for your products. However, setting up rules is not a very simple process. For instance, some competitors play on the smallest price & some people are ready to lose money temporarily to make profits in the long run.
In many cases, you might also kick off a never-ending spiral of price cuts. It is easy for some businesses to keep this up for a long time, but most can't. Cutting down on the pricing of a product could be a good thing in the short term, but creates long-term losses for everyone involved.
Amazon has AB tested this themselves, through their brick-and-mortar stores, putting businesses like Sears out of the competition. Rule-Based pricing is best when you have professionals to constantly monitor your competitive landscape or when you are using solutions that help you track the pricing of your competitors on a regular basis. While these might add some more to your costs, they are going to save you so much more in the long run and help you own that Amazon Buy Box. This is why Eva's PPC team is the best ally for you.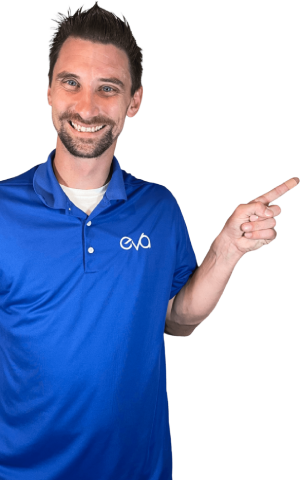 Discover How To Supercharge Your Profits From Amazon & Beyond
Tech – unlock more revenue, increase efficiency & maximize profitability with integrated AI solutions
Agency Services – our ex-Amazonian team provides key insights, expertise & handles everything for you from A-Z
3PL Fulfillment Solutions – real-time inventory management connected to Eva tech across Amazon marketplaces
Algorithm Pricing
Pricing and repricing your products through an algorithm is the easiest option of all. It does the job for you, thoroughly analyzing everything before pricing your existing products. The Algorithm takes into account all the different factors which might find themselves in the Amazon Buy Box Eligibility sheet. Employing the Algorithm within your repricing technique is by far the best way to get your products Amazon Buy Box eligible, and increase your existing shares.
The Algorithm prefers the Amazon Buy Box, yet it's not there solely to get the Amazon Buy Box eligibility but also to secure and maintain your existing profits.
*If you're a smaller reseller or a hand-crafted store, this isn't for you.
Frequently Asked Questions (FAQs)
How To Buy Amazon Mystery Box?
Amazon sellers often bundle overstock, clearance, or unwanted items into mystery boxes and then offer them for sale. Buying an Amazon mystery box is easy – search for "mystery box" on the Amazon website and select the one you want to purchase.
Why does Amazon Item Don't Have a Buy Box?
Sometimes, the Amazon buy box is not available for certain products. This could be because Amazon does not allow third-party sellers to sell a particular product, or it might be due to availability issues.
What Is A Good Buy Box Percentage On Amazon?
Depending on your product, a good buy box percentage could be as low as 2% or as high as 20%. To maximize your sales on Amazon, strive for a buy box rate of at least 10-15%.
What are the Benefits Of Selling In The Buy Box
As an eCommerce seller, winning the Amazon buy box is essential to success. Whenever a seller that owns the buy box is chosen to fulfill an order, their product is the one that will be sent out. This means they will get more sales and higher visibility within Amazon's search results.
Conclusion
So your products are eligible. You've got a solid order history and great customer reviews. You're offering free shipping through FBA. With standout placement and easy purchasing functions, scoring a spot in an Amazon buy box can mean huge things for your product performance. Winning the Buy Box can surely bring a lot to the table, but if you are not winning it yet?
What next?
Like many things in eCommerce, the Buy Box has no exact science. It is neither a permanent thing. There are a few reasons for this. First off, Amazon will always be tweaking its algorithm to create a better experience for consumers. They're trying to figure out how to best predict which products will deliver the best customer experience. As a result, the Buy Box will always be a moving target.
Also, the factors that influence how long and how often you rent the buy box are variables you need to optimize constantly.
The secret sauce of Amazon's algorithm would make it possible for sellers to easily hack their system and Amazon won't take the risk. For Amazon sellers chasing the Buy Box, continuous efforts have great results & while they may not own the Amazon Buy Box for a long time, they have higher chances of hitting it more often.