Are you an Amazon seller looking for a third-party logistics (3PL) provider to help manage your fulfillment needs? Or, are you curious about what fourth-party logistics (4PL) providers can offer that 3PLs can't? If so, you're in the right place! This blog post will break down the key differences, compare 3PL vs 4PL and help you decide which type of provider is right for you. Read on to learn more!
What Is 3PL Logistics?
3rd party logistics, or 3PL for short, is a term used in the supply chain industry to describe outsourcing your company's logistics and distribution functions to another company. 3PL providers offer businesses various services, such as 3PL warehousing, inventory management, freight forwarding, reverse logistics, and order fulfillment.
In recent years, 3PL has become an increasingly popular option for businesses of all sizes, especially with the rise of eCommerce. With more and more businesses selling products online, there is a growing need for reliable and efficient logistics solutions.
3PL providers can help businesses save time and money by taking on the responsibility of storing, shipping, and delivering products. Whether you're a small business just starting out or a large company looking to streamline your operations, 3PL can offer several benefits.
Read More: How to Sell on Amazon WITHOUT Inventory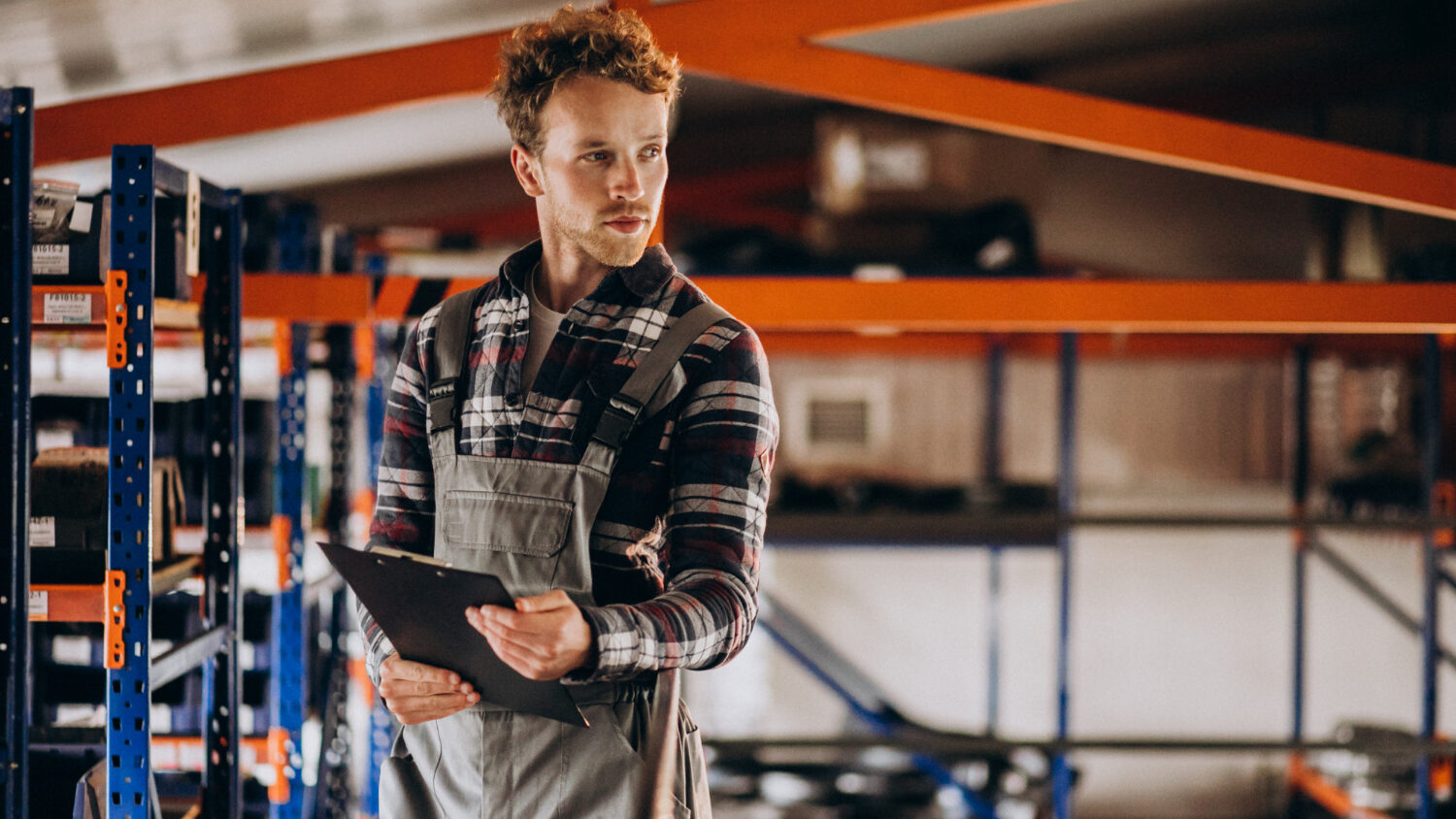 What Can 3PL Companies Offer to an Amazon Business?
Based on the customers' strategic needs to move, store, and fulfill products and materials, a 3PL can scale and customize services to meet those needs. When a company's supply chain becomes too complicated for internal management, they turn to 3PLs. For instance, a company may expand through mergers and acquisitions, which causes a supply chain that was once manageable to outgrow the company's internal capacity.
The 3PL offers experience from working for multiple clients across many industries. Beyond what the shipper could afford to invest in on their own, they also provide technology solutions, including transportation and warehouse management systems, sometimes using proprietary tools. Long-term relationships with carriers can lead to better pricing and service when capacity is at a premium. Everything from ocean shipping costs to packing tape can be cheaper thanks to the economy of scale.
What Is a 4PL Provider and What Does It Offer Businesses?
Fourth Party Logistics, or 4PL, firms provide management of their services differently from 3PL alternatives. The client loses some control over the outsourced operations when working with a 4PL provider. Instead, 4PL logistics enables the 4PL business to manage the services. When a client doesn't have a staff member who is responsible for managing transportation and logistics operations, they are frequently used.
As a result, the 4PL company needs complete access to its clients' internal workings and business operations. After all, they handle all the management, supervision, and logistical requirements. They need access to the business's operations and the opportunity for close involvement in the business and its operations to do that successfully and adequately. Without that, issues and misunderstandings will undoubtedly develop.
The 4PL may oversee the entire supply chain for the company. The top 4PL providers will provide their clients with strategic advice. A 4PL provider, though many 3PL businesses can also offer this aspect, can adopt a more consultative stance than a 3PL in this regard. Hiring a 4PL company entails outsourcing your entire logistics operation, including all associated activities. If that's what your company requires, picking a 4PL company might make sense, but we'll go over the benefits and drawbacks of each choice in more detail below so you can decide which is best for your company.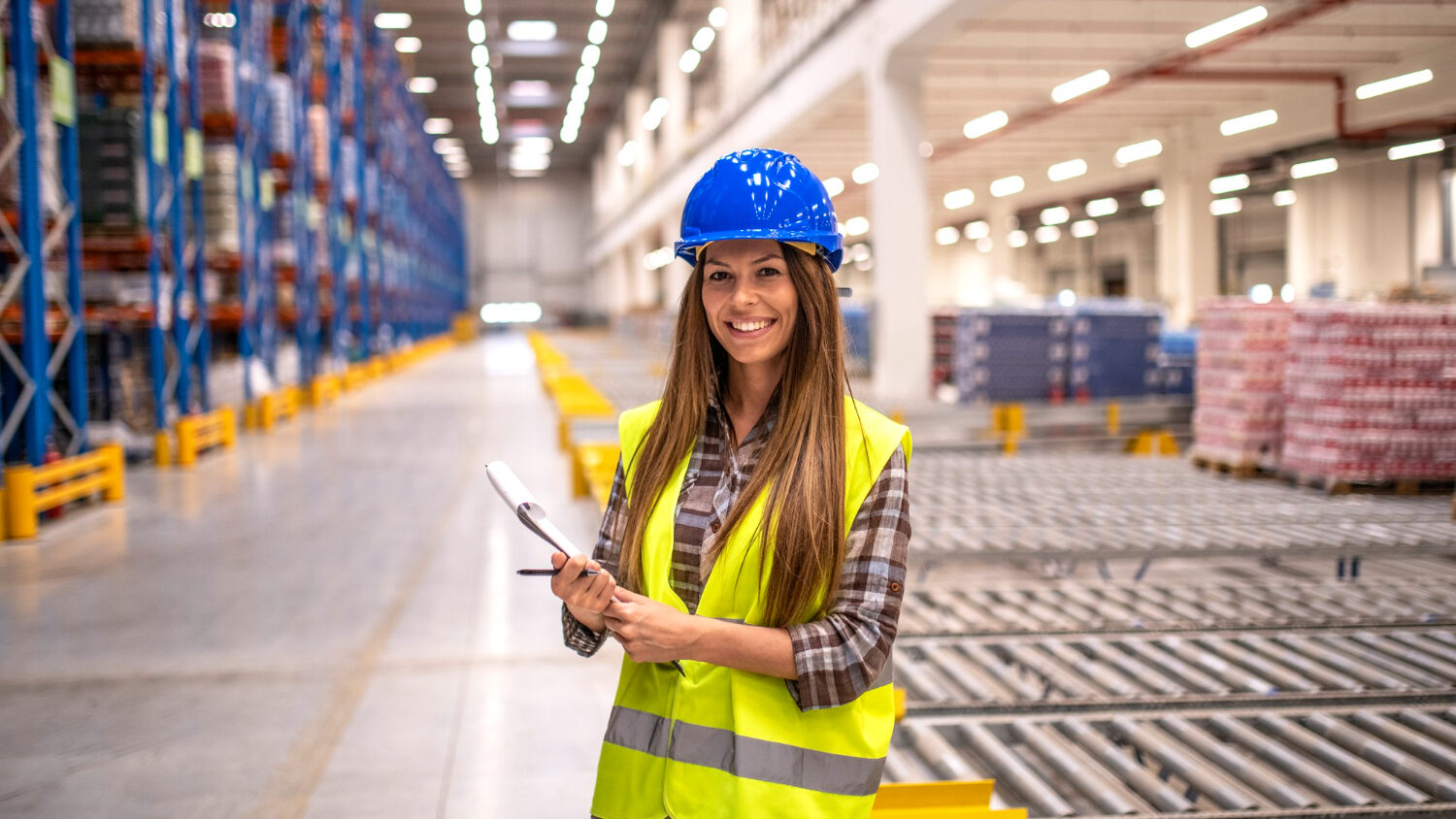 Pros and Cons of 3PL Logistics
Manufacturers and retailers are connected through 3PL providers. To assist you in deciding whether third-party logistics (3PL) or fourth-party logistics (4PL) is best for your company, we will examine the benefits and drawbacks of using a 3PL provider.
Pros of 3PL Logistics
Cost-saving
fantastic for both domestic and global distributions
affordable for small companies with quickly expanding orders
having the power to control returns
Model for responsive logistics
Cons of 3PL Logistics
less ability to control inventory
Usually only appropriate for small or medium-sized businesses.
While they don't own the goods shipped, 3PL firms oversee the interaction between producers and retailers. If your supply chain proves to be too complicated for you to manage efficiently on your own, you might want to think about working with a third-party logistics (3PL) provider.
Pros and Cons of 4PL Logistics
Pros of 4PL Logistics:
The provider manages all aspects of the operations, including shipping, distribution, warehousing, physical locations, and information flow.
Information technology: Software and automation are part of 4PL services to enhance network communication. Providers can provide useful software and information technology that improves real-time visibility.
Solution-Oriented Methods: 4PL providers first design the solution to meet the business's needs. They provide the best solutions for the client because they are experts in end-to-end operations involving warehousing, distribution, freight, and information technology.
Cons of 4PL Logistics
Less control over logistics and fulfillment procedures
The potential to be prohibitively expensive for small businesses and start-ups
Read More: Amazon FBA vs Dropshipping
3PL vs 4PL: What Are The Main Differences?
A 4PL provider manages the entire supply chain, while a 3PL focuses on logistics. This is the main distinction between a 3PL and a 4PL provider. Knowing what you get from each provider will help you choose the best options for your business. Each one offers its own advantages depending on your situation.
The following are some of the main topics when comparing 3PL vs 4PL:
While 3PL providers are more appropriate for small- to medium-sized businesses, 4PL providers are better for medium- to large-sized businesses.
While 3PL providers are more concerned with daily operations, 4PL providers operate at the optimization and integration levels.
Trucks and warehouses may be owned by 4PL providers, while these are typically not owned by 3PL providers.
4PL companies can efficiently coordinate the operations of 3PL providers.
While 3PL providers are more concerned with one-off transactions, 4PL providers offer the highest level of logistics services for an excellent price.
While 3PL providers frequently require businesses to manage specific aspects of the supply process internally, 4PL providers maintain a single point of contact for every business' supply chain.
3PL vs 4PL: Which Is Better for Your Amazon Business?
Your business model and your supply chain's requirements are the only factors that matter. The most comprehensive services are provided by a 4pl. However, some businesses find it challenging to justify the high cost of 4PL logistics. A 3pl is most likely the best option for small- to medium-sized businesses looking to cut costs.
But it's not just a matter of money. How involved you want to be in your supply chain is another consideration. A 3pl is your best option if you want to continue outsourcing shipping services but keep control of your internal management. With a 3pl, you will have less control over your actual inventory, in any case. Coordinating certain logistics tasks with a 3pl may be more challenging for reverse logistics, for example.
Using a 4pl gives you the freedom to manage your supply chain completely on autopilot. A 4pl can coordinate customer returns without your involvement. You can put more of your internal resources toward improving the customer experience. The drawback of outsourcing is that you lose direct control over your supply chain.
In the end, each approach has its own advantages and disadvantages. Regardless of the type of provider you select, the ideal logistics provider should be dedicated to working with your company to find prompt and affordable solutions for your logistics needs.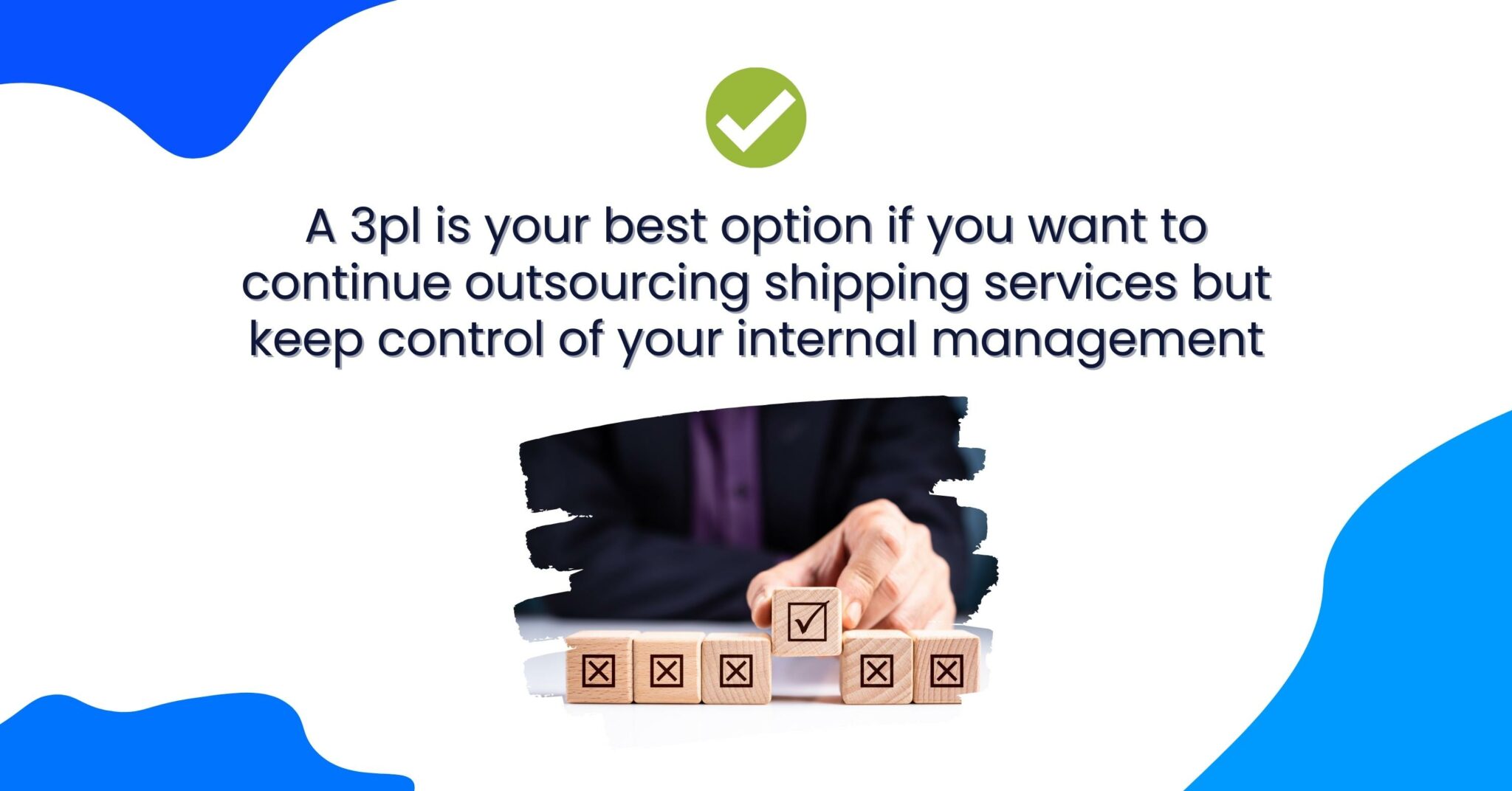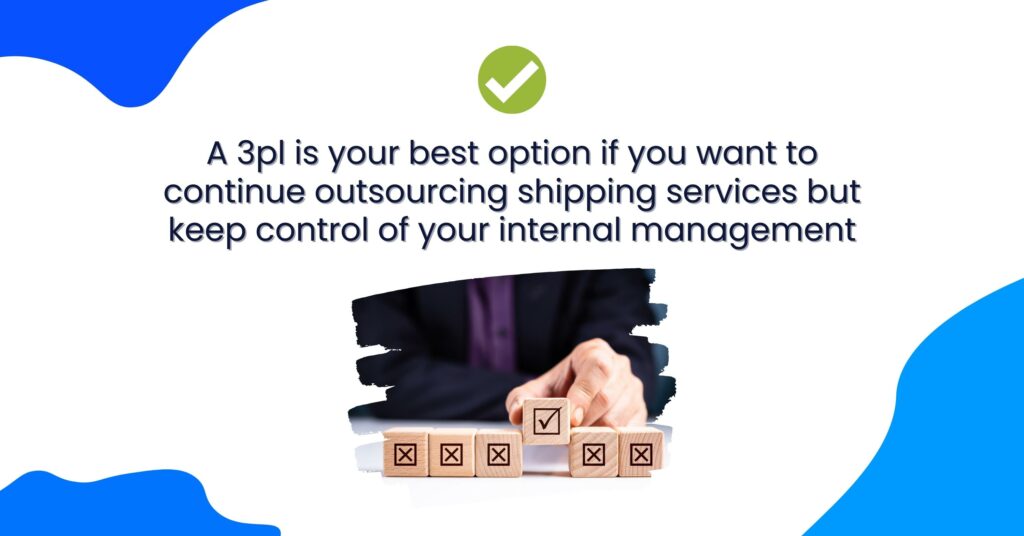 FAQ
Is a distributor a 3PL or a 4PL?
In logistics, the distributor is considered as the 2nd party or 2PL.
Which one is cheaper, 3PL or 4PL?
it depends. Both 3PL and 4PL providers typically charge based on the services they provide, so it really comes down to what types of services you need. If you only need basic transportation and warehousing services, then 3PL is probably your best bet.
See Also: Must-Know Guide to Third Party Logistics
Conclusion
You now have a better understanding of a 3PL vs 4PL. Ultimately, your business model and supply chain's requirements are the only factors that matter. 4PLs provide the most comprehensive services; however, many businesses find it challenging to justify the high cost.
A 3pl is most likely the best option for small- to medium-sized businesses looking to cut costs while maintaining some level of involvement in their shipping process. If you're still unsure which logistics service is right for you, get a free quote from Eva's top-quality 3pl service today!