Are you looking for ways to make money in 2023? If so, you should consider selling digital products on Amazon.
Thanks to the growth of the internet and the ever-increasing demand for online content, there is a growing market for digital products, which can be sold WITHOUT owning inventory and shipping! In this blog post, we will show you how to sell these products and make money in the process. So, keep reading to learn more! 📖💡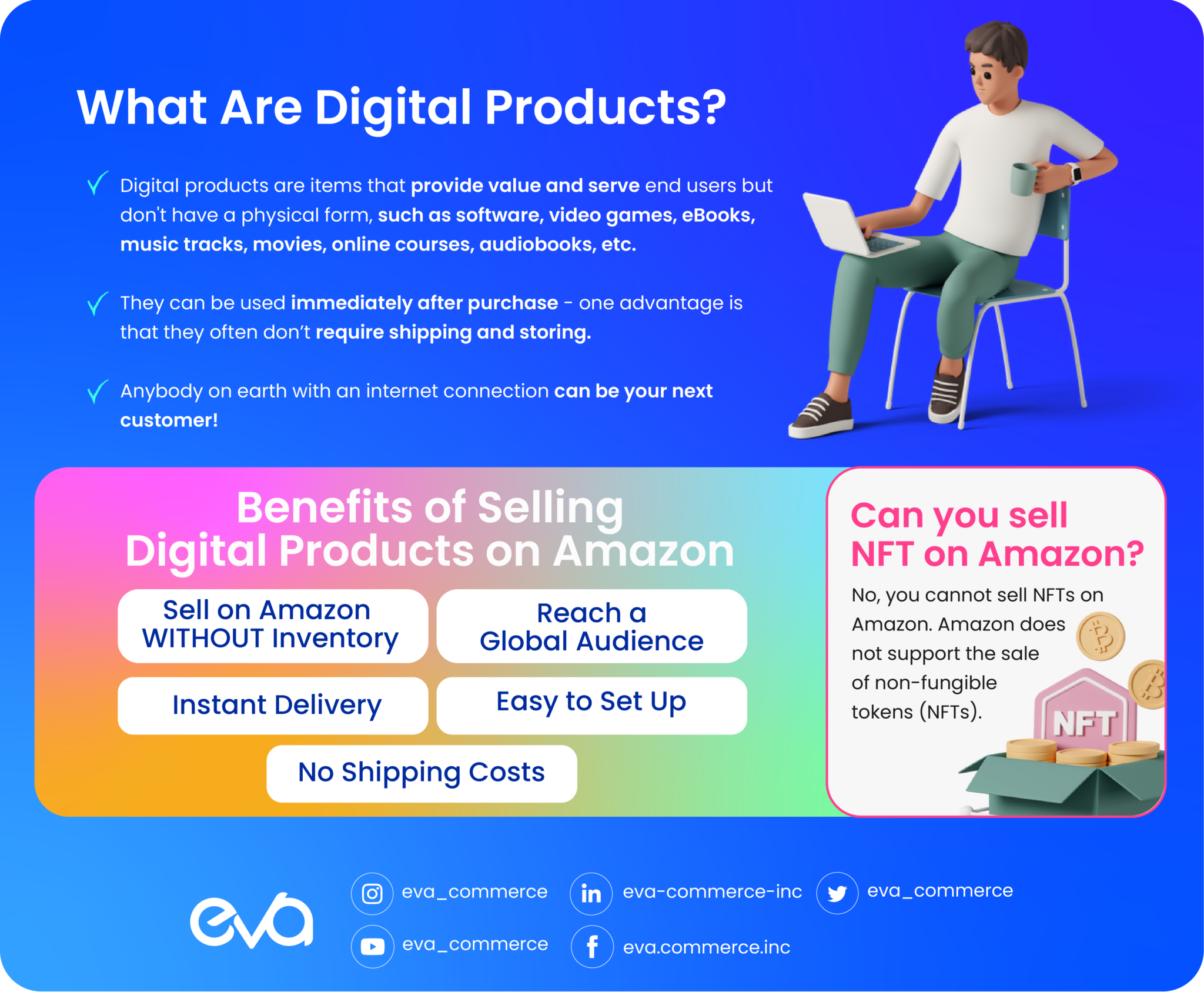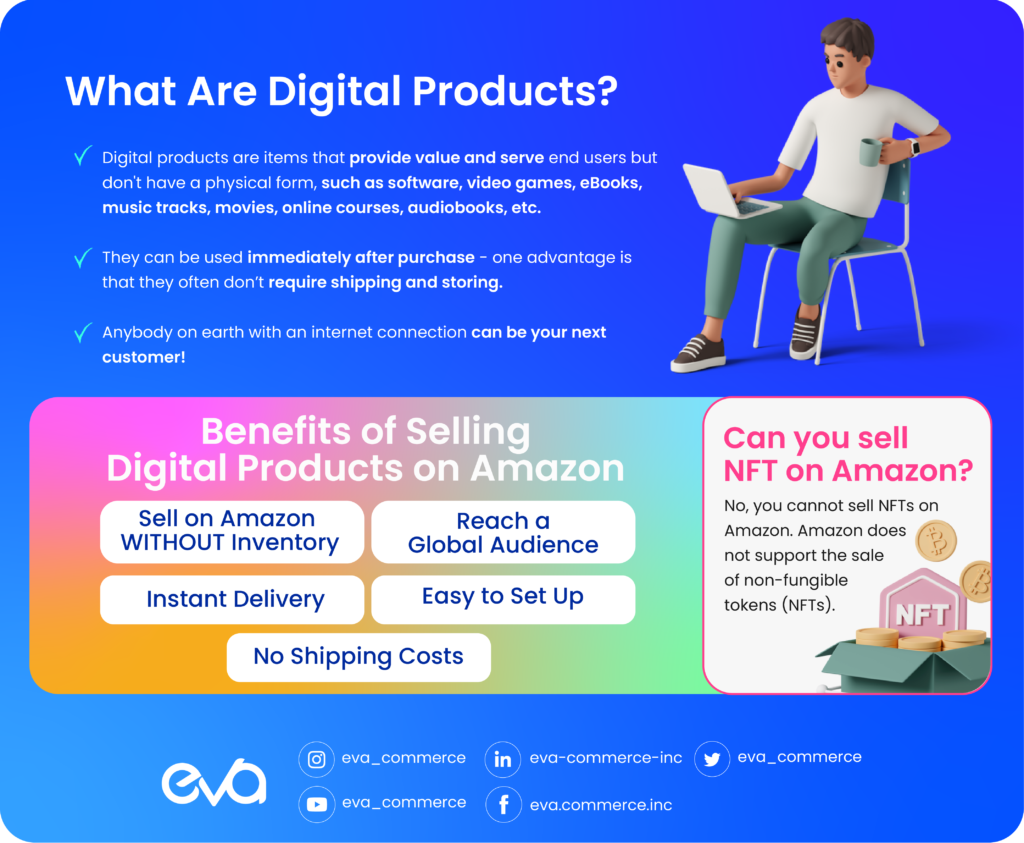 What Are Digital Products?
Digital products are any items that provide value and serve end users but do not have a physical existence. This can include software, video games, eBooks, music tracks, movies, online courses, audiobooks, gift cards, print-on-demand products, and even images.
Many digital products are available online and can be used immediately after purchase. One advantage of digital products is that they often don't require shipping and storing, saving a huge amount of time and money for both the customer and the eCommerce seller.
Another benefit is that they can be delivered instantly to customers all over the world. So anybody on earth with an internet connection can be your next customer!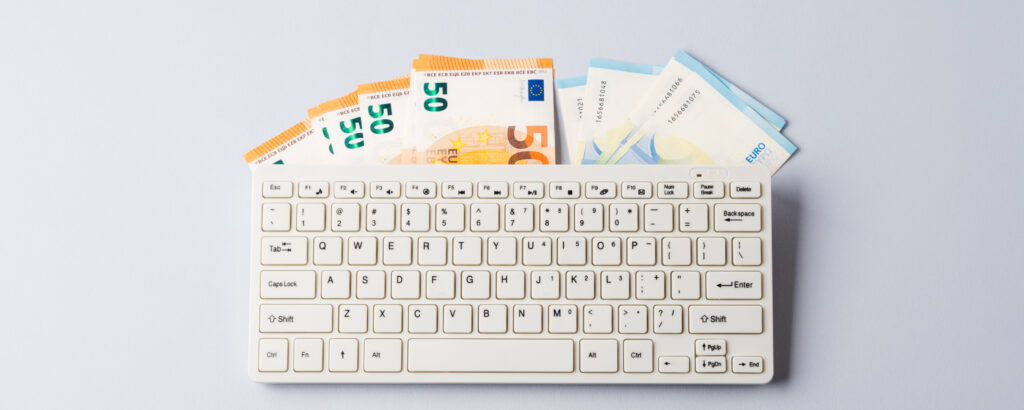 What Digital Products Can I Sell on Amazon?
1. eBooks
Electronic books (aka eBooks) are excellent digital products to sell on Amazon. You can write a book on just about any topic, and there's a good chance that there's an audience for it. Once you've written your eBook, you can upload it to Amazon's Kindle Direct Publishing platform and start selling it to readers all over the world.
Read More: How to Sell Books on Amazon
2. Online Courses
If you have expertise in a particular subject, you can create an online course and sell it on Amazon. There are several different platforms that you can use to create your courses, such as Udemy or Teachable. Once you've created your course, you can list it on Amazon and start selling it to students looking to learn more about your subject.
3. Game and Software Products
If you're a game or software developer, you can sell your products on Amazon. There are many ways to do this, such as creating a listing on Amazon's Marketplace or using the Amazon Web Services platform to sell your products. Either way, selling software products on Amazon can be a great way to reach a wide audience of potential customers.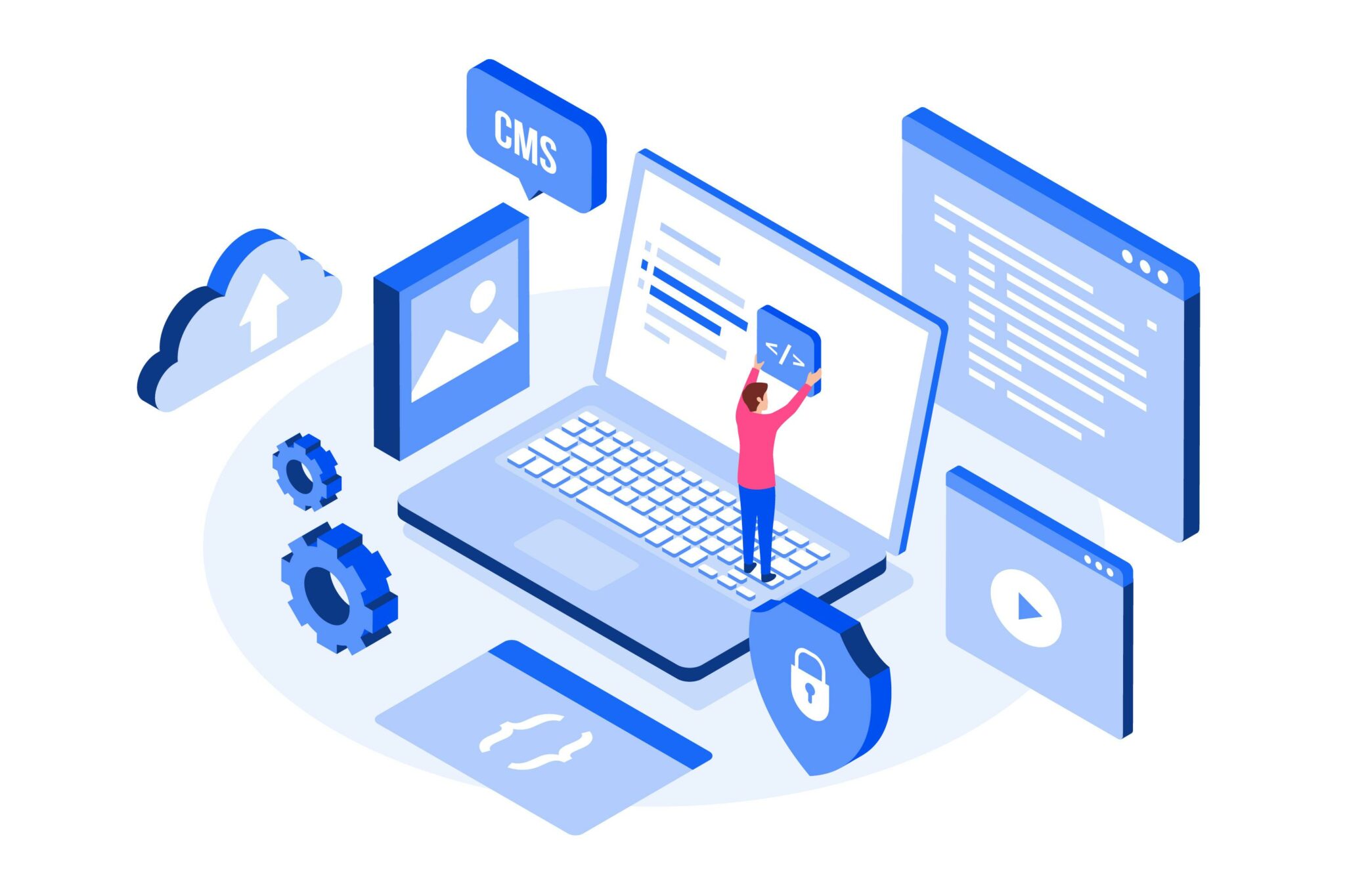 4. Digital Art
You can upload your artwork to Amazon and start selling it to customers looking for unique art pieces for their homes or businesses. Digital artists can also sell digital art prints, which are prints of your artwork that customers can purchase and download.
5. Photography
If you're a photographer, you can sell your photos on Amazon. You can do this by creating photo books or calendars or selling prints of your photos.
6. Music
Musicians can sell both MP3 and CD versions of their songs on Amazon. You can also have a passive income by registering on TuneCore to get paid when prime members stream your music online on Amazon music!
7. Audiobooks
With Amazon's self-publishing platform, Audible, anyone can create and sell their own audiobooks. You don't need any experience or special equipment to get started. Just record your book using a simple microphone and then upload it to the Audible website. Once your audiobook is live, people worldwide will be able to buy and download it.
Benefits of Selling Digital Products on Amazon
1. Sell on Amazon WITHOUT Inventory
When you sell digital products on Amazon, you don't have to worry about keeping inventory in stock. This means you can save on storage costs and other associated expenses. Additionally, you won't have to worry about the hassle of fulfilling orders and dealing with returns.
Read More: How to Sell on Amazon Without Inventory
2. Instant Delivery
Another benefit of selling digital products on Amazon is that your customers will receive their purchase immediately after the checkout. There's no need to wait for the product to be shipped, which means that your customers will be happy and more likely to buy from you again in the future.
3. No Shipping Costs
Because there is no physical product to ship, you will save money on shipping costs when you sell digital products on Amazon. This is a great way to increase profits and keep prices competitive.
4. Reach a Global Audience
When you sell digital products on Amazon, you will be able to reach a global audience of potential customers. This is because Amazon is a global marketplace with millions of users from all over the world. This allows you to expand your business and reach new markets.
5. Easy to Set Up
Another benefit of selling digital products on Amazon is that it's easy to get started. All you need to do is create an account and upload your product. Then, you can start selling right away!
Don't let potential high pricing errors on Amazon hurt your business – learn how to solve them quickly and effectively with our guide
Step-By-Step Guide to Sell Digital Products on Amazon
How to Sell Software on Amazon
1. Create a free Amazon developer account.
2. Create a free developer account.
3. Fill out all of the information about your app on the new app submission page.
4. Fill out the form under Availability and Pricing.
5. Fill in the blanks on the page to add a project description.
6. Add any relevant product images.
7. Select the Content Rating bullets and raise your ratings.
8. Add your application's .exe or .apk files, and you're ready to publish your software.
How to Sell Music on Amazon.
1. Sign up for a TuneCore account
2. Choose whether you want an album or a single release from Amazon.
3. Upload your cover art and music to Amazon to sell your songs.
4. When your song is sold, add music contributors to give them credit.
5. Wait for TuneCore to approve the music.
How to Sell Digital Art on Amazon
1. Go to Amazon Merch, sign up as an Amazon seller, and fill out an application explaining why you want to take part in the program.
2. Once approved by Amazon Merch, you will be given access to a dashboard where you can upload your designs and create products based on them.
3. When you create a product with your design, you must determine its price. The product will be reviewed by Amazon and will go live once approved.
How to Sell eBooks on Amazon
1. Sign up for an Amazon Kindle Direct Publishing (KDP) account.
2. You will be redirected to the 'Bookshelf' page.
3. Select the 'Add new title' option in the top left corner.
4. Fill in the blanks on that page with book basics, publishing details, publishing rights, Search and Browse, product image, and book content (Note: an ISBN is not required to sell an eBook on Amazon).
5. Upload your book content in the following file formats: zipped HTML, Adobe PDF, Word, Plain Text, ePub, or MobiPocket.
6. To proceed to the Rights & Pricing options, click Save and Continue. The page provides the following options: Optional Content Rights and Royalties, for example, 50% of the list price.
7. After you've set the price and selected the Royalty options, check the final box to agree to Amazon's terms and conditions. Then, click 'Save and Publish' to add your eBook to the approval queue.
Frequently Asked Questions (FAQs)
How do I sell digital gift cards on Amazon?
To sell digital gift cards on Amazon, you first need to create a seller account with Amazon and register as a professional seller. Then, you can start listing your digital gift cards for sale. To list an item, go to the Seller Central page and select inventory> Add a Product. 
How to sell your digital magazine on Amazon?
Go to Amazon's Kindle Direct Publishing program. With this program, you can publish your magazine and make it available for sale on Amazon.com and other Amazon websites.
How much can you make selling digital goods?
How much you earn is determined by how much you charge, your audience size, and your business model. If this is a subscription product or service, this is recurring income. However, this would be a one-time purchase if you're selling ebooks on Amazon.
Can you sell NFT on Amazon?
No, you cannot sell NFTs on Amazon. Amazon does not support the sale of non-fungible tokens (NFTs). While you can sell digital art and other digital products on Amazon, NFTs are not currently supported. This might change in the future, but for now, if you want to sell NFTs, you'll need to use a different platform.
Conclusion
All in all, selling digital products on Amazon is a great way to streamline your business and increase sales. You don't have to worry about inventory management or fulfillment, and your customers will be happy with the immediate delivery of their purchase.
If you're looking to skyrocket your business, Eva can provide you with a free consultation & 15-day trial to get your Amazon business on the right track.
Getting Started With Eva Is Easy
Ready To Grow?
Start A Free Trial
Create an Eva account in seconds & link your Amazon account. Get a complimentary onboarding call to properly configure & dial in your settings or do-it-yourself using our help library containing 150+ articles and videos.
Have Questions?
We Got You
Need a little more guidance? Connecting with one of our experienced consultants is the best place to start.