Do you have a creative flair for fashion? Are you looking for a way to start your own business? If so, then selling private label jewelry on Amazon may be just the opportunity you've been searching for.
In this blog post, we're going to give you a list of our favorite suppliers for private label jewelry. So read on to find out more!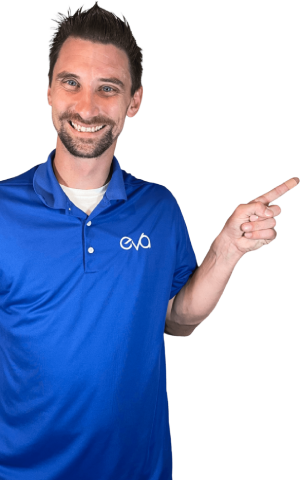 Discover How To Supercharge Your Profits From Amazon & Beyond
Tech – unlock more revenue, increase efficiency & maximize profitability with integrated AI solutions
Agency Services – our ex-Amazonian team provides key insights, expertise & handles everything for you from A-Z
3PL Fulfillment Solutions – real-time inventory management connected to Eva tech across Amazon marketplaces
What Is Private Label Jewelry?
Private label jewelry is simply jewelry made by one company but sold under another company's brand name. In other words, it is not branded with the name of the company that actually made it.
Private label jewelry has become increasingly popular in recent years as more and more companies look to capitalize on the exploding popularity of this type of jewelry. It allows you to offer your customers a unique branded product without having to invest in their own manufacturing process.
Private label jewelry also allows eCommerce businesses to offer a higher quality product than they could produce on their own. This product is made to the specifications of the company that will ultimately be selling it, so it is usually of a higher quality than mass-produced peers. It can be made from a variety of materials, including gold, silver, platinum, and even diamonds.
Read More: Private Label vs. Wholesale
Why Should You Start Selling Private Label Jewelry on Amazon?
1. Increased Profits
One of the primary benefits of selling private label jewelry on Amazon is that it can help you to increase your profits. When you sell private label jewelry, you can set your own price, which allows you to make a higher profit margin than if you were selling jewelry that was not private label.
2. Build Your Private Label Brand
As an Amazon private label business, you can put your brand name and logo on the products, which will help increase brand awareness and recognition.
3. Reach a wider audience
Selling private label jewelry on Amazon also allows you to reach a wider audience than if you were selling through other channels. Amazon is the world's largest online retailer, meaning that there are millions of potential customers that you would not be able to reach if you were selling through other channels.
4. No need for a brick-and-mortar store
This is beneficial because it saves you the cost of renting or owning a physical storefront and the costs associated with staffing and maintaining it. Moreover, If you join the Fulfillment by Amazon (FBA) program, you won't even have to worry about storing, packing, and shipping the orders anymore!
5. Scalability
This means that as your business grows, you can easily add more products and SKUs without incurring high additional costs. This makes it easy to grow your Amazon private label business at a pace that suits you without worrying about whether you can keep up with demand.
Read More: 11 Worst MISTAKES the Amazon Private Label Seller Should Avoid
How to Find a Supplier of Private Label Jewelry
If you're in the Amazon marketplace for private label jewelry, you might be wondering where to start your search. There are a few things to keep in mind when looking for a supplier of jewelry:
You'll want to find an experienced supplier with a good reputation.
You'll want to make sure that the supplier offers a wide range of private label jewelry options.
You'll want to find a supplier willing to work with you to create custom designs.
The best place to find private label suppliers are first:
Google
Alibaba.com (for China-based manufacturers)
Thomasnet.com (for US-based manufacturers)
Exporterindia.com (for India-based manufacturers)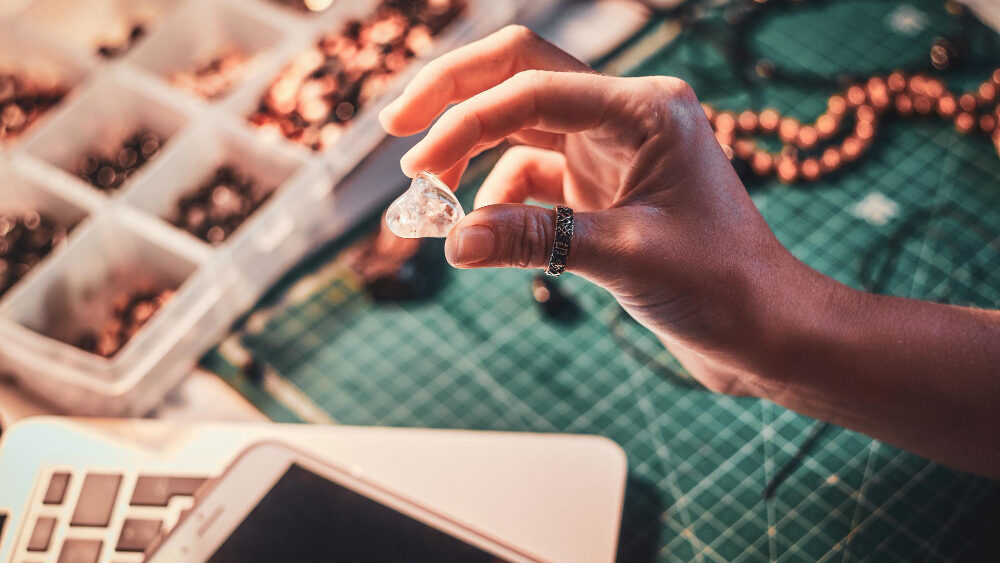 Read More: How to Sell Private Label Candles
List of Best Private Label Jewelry Suppliers
HK Jewellery
Since 1998, HK Jewellery has been in the jewelry business. They are based in the United Kingdom.
Being based in the UK can provide you with a marketing advantage by allowing you to promote your jewelry as "Made in the UK."
They specialize in the following jewelry categories.
Rings for Engagement
Wedding Bands
Eternity Bands
Jewelry for a Dress
Covet 
This is yet another of the best private label jewelry manufacturers, offering various services tailored to your specific requirements. They are based in San Fransisco and provide custom and private label jewelry design services.
You can also request minor changes such as length, metal finish, gemstone color, clasp type, and chain style.
You can also go for their custom jewelry creation, where they offer jewelry products for specific needs. However, a minimum order quantity of 25 units is required for custom design.
Jewelry by Boma
Boma Silversmith is a US-based company that specializes in producing private label jewelry for a variety of well-known companies around the world. They've been doing this since 1981.
If you want to get your jewelry from an American manufacturer, Boma is the place to go. With your jewelry, you can also use the tagline "Made in the USA."
SOKO 
It's a women-led ethical jewelry company that connects Kenyan artisans with the global market. They provide wholesale, private labeling, and custom manufacturing services. They work with gold, brass, silver, ceramic beads, reclaimed horn and bone, and wood.
Kobelli 
This is a well-known jewelry company in Los Angeles specializing in custom designs. Because they haven't revealed much, you'll have to contact them for an initial design consultation.
You will get a 3D image of your product, and they will also provide you with a wax model to help you better understand jewelry design.
JGoodin
They began as a wholesale supplier and dropshipper for a wide range of high-end jewelry.
They can also offer private label manufacturing because they are supported by a family-owned ICON Jewelry factory in China. Their average delivery time to the United States is 6 to 8 weeks.
Jewelry by Star Harvest
In 2005, Star Harvest began producing jewelry. This company is headquartered in Dongguan, China. They have a broad selection of jewelry for you to choose from.
They also manufacture private label jewelry. So, all you have to do is go to their website and choose the jewelry designs that appeal to you the most.
Private Label Jewelry
This is also an excellent place to find private label jewelry products. You can either choose one of their designs or request that they create one for you.
On the first order, they offer special discounts to wholesale customers.
Read More: How to Sell Clothes on Amazon
How Can Eva Help with Your Amazon Private Label Business?
Eva merges superhuman artificial intelligence technology with top human expertise in eCommerce to create an all-in-one platform for Amazon sellers to take the best care of all their needs, from pricing and Amazon advertising down to 3PL logistics and returns management.
Eva is the only SaaS company to design the only software tool exclusively for private label sellers on Amazon. This revolutionary platform makes sure you have maximized sales and profit without ever going out of stock or overstocked by deeply integrating pricing and supply chain management.
You're always more than welcome to get a Free Consultation from our Amazon experts!