Are you an Amazon seller looking for ways to improve your business? If so, you're in luck! In this blog post, we'll share 10 essential tips for selling on Amazon. Whether you're a beginner or an experienced seller, these tips will help you boost your sales and grow your business.
So what are you waiting for? read on to learn more! 💡
1. Improve Your Product Image
Many of your potential buyers may not have seen what your product looks like, and product images make a huge difference in the buying factor for many and how they perceive a particular product. Make no mistake; a properly utilized image could be the reason why someone might buy your product.
It's important to know that Amazon has specific requirements for the images on your product page. Keeping these in mind, you can create a captivating page that hooks your customer. One of the main requirements is that the main photo of the product should be on a white background for proper clarity. You can't use any illustrations or graphics on this image.
But you can get extra creative on the remaining image slots that you have for your product page. Ideally, you'd want to use a few photos of your product by a person to give the potential buyer an understanding of its use. Multiple images showing off the product from different perspectives also help out a lot. The photos need to be accurate, sharp, and appealing to the viewer.
2. Managing Your Amazon Inventory
Managing inventory, especially on a platform as lucrative as Amazon, can actually be a challenging job. Ideally, you'd want to have enough stock available to cater to the maximum amount of people without overstocking on products. Running out of stock is a bad thing, and you run the risk of being suspended on Amazon if you sell off a product that isn't available in your inventory. 📦😲
Running out of stock every day doesn't just mean that your product is in demand; it also means that you're missing out on potential revenue. It's crucial to have the ability to make forecasts when stocks may run out. As the number of stocks goes down, pricing also fluctuates a fair bit. The trick is to maintain profit margins while still winning the buy box, which can become tedious if you're doing everything manually.
For this purpose, many sellers rely on repricers that adjust the price of the product according to a wide range of parameters and replenishment services to ensure their inventory is maintained at all times.
3. Using AI-Based Amazon Pricing Tools
Pricing on the platform is generally competitive, and you'll notice vendors trying to cut down their profit margins to win the elusive Buy Box. The Buy Box usually goes to the best seller providing the lowest price. One might imagine that this means losing out on profit all the time, but that's not the case. Amazon has a wide variety of metrics that it uses to determine which seller is offering the best value, not just on the basis of price but other performance metrics. 📊
Amazon allows you to update your product pricing often, which can often be tedious for a seller to maintain. Repricers come in handy in this situation, as they adjust prices for you by themselves, never going below the minimum threshold you provide so that no loss takes place. They're fully automated tools that take most of the load off of your shoulders, adjusting pricing and other metrics for your products to optimize Buy Box winning strategies.
4. Make the Most of Reviews
In the past, a business would flourish or garner a poor reputation due to word of mouth spreading about it in the area. On Amazon, the means of developing a reputation is through the reviews a product receives. Simply put, they're integral to the success of your business. It can be a double-edged sword, as great Amazon reviews will attract people, while negative ones are bound to keep potential customers away. You have no way of controlling the opinion or review the customer leaves behind either. 🎮
While it's not necessary for a customer to leave a review behind, you can always ask a buyer politely to leave a review behind as it helps your business out. Amazon has a problem regarding fake reviews, with many vendors relying on them to give their page a boost. By no means should you do the same as the platform continues to take measures to ensure that fake reviews are taken down and limited on the platform as it hurts its integrity and image?
5. Using FBA Fulfillment for Selling on Amazon
Amazon's Fulfillment by Amazon (FBA) program allows vendors to send off their products to an Amazon warehouse, making it Amazon's responsibility to ship out the product to a customer. The most significant advantage of this program is that getting the product to the customer is no longer your headache, and the order fulfillment standard is generally very high on Amazon's end. ✅
Businesses generally suffer because of poor or slow delivery procedures, being unable to fulfill orders properly. Most vendors don't have the required capital or resources for the best fulfillment strategies either, which is where the FBA comes in clutch. Many buyers actually prefer products shipped through FBA, which is why it contributes to a large number of sales on the platform.
See Also: Top 5 Reasons Why You Should Start Selling on Amazon
6. Optimizing Product Titles and Details
If you haven't noticed already, products on Amazon follow a particular formula for how their titles are placed. It works like this:
Brand name
Color and/or flavor and/or variant
Size and/or quantity
Keywords
A great example would be Tony's, Blue, Single Pair, and Earphones. The title does a complete breakdown of what the product is so there's no wrong impression about the product. Make sure to include each detail in this format, as it helps you be detected by the search algorithm while providing sound clarity to your customer. 🔑
Amazon has some concrete dos and don'ts regarding their titles, so it would be wise to gloss over them as well. Don't add excessive details in the title either; they will go into your product descriptions. Product descriptions should be in a bulleted form and have a word count, so your goal is to add the benefits and USPs of your item in this section.
7. Prioritize Your Customers


A business's goal isn't to make one big sale off of one customer and call it a day but to have recurring sales—the secret to ensuring that your customers are happy and return to you for business later on. Delivering quality products isn't enough in this regard, especially on a platform like Amazon.
The way you handle customer queries, your response time, how fast your delivery procedure is, and how you handle any returns are also a part of the procedure. A business may produce decent products, but if it fails to entertain its customers justly, it's heading toward inevitable failure. It's no secret that people like to work with other people that have their interests at heart. 💝
Suppose you're a large business that gets a considerable number of sales each day; it can get tedious for you to provide the same level of attention for each query and dispute. This is where you let Amazon's FBA process take care of matters for you, being a suitable alternative to direct fulfillment.
8. Research Amazon Keywords and Integrate
Amazon has a bank of keywords on the backend that aren't viewable to the public. A wide array of keywords are used for the backend, which helps the search engine find and identify specific products. Rather than play on one keyword, it's recommended to go with long-tail keywords and commonly recurring search terms related to your products.
Another technique is to use misspellings that people make when looking for the product. Using the term "blocs" instead of "blocks" as a keyword could help generate some traction towards your page if it happens to be a word that people add in a lot. Titles should always be grammatically correct, and this technique applies strictly to backend keywords. 🔐
Similarly, many words will also be a part of your negative word and match type list. In case you're selling dental floss, you wouldn't want your product to shop up in place of toothpaste. You'll have to go into detail, looking for specific keywords that you can utilize and what you should bar from causing your product to show up.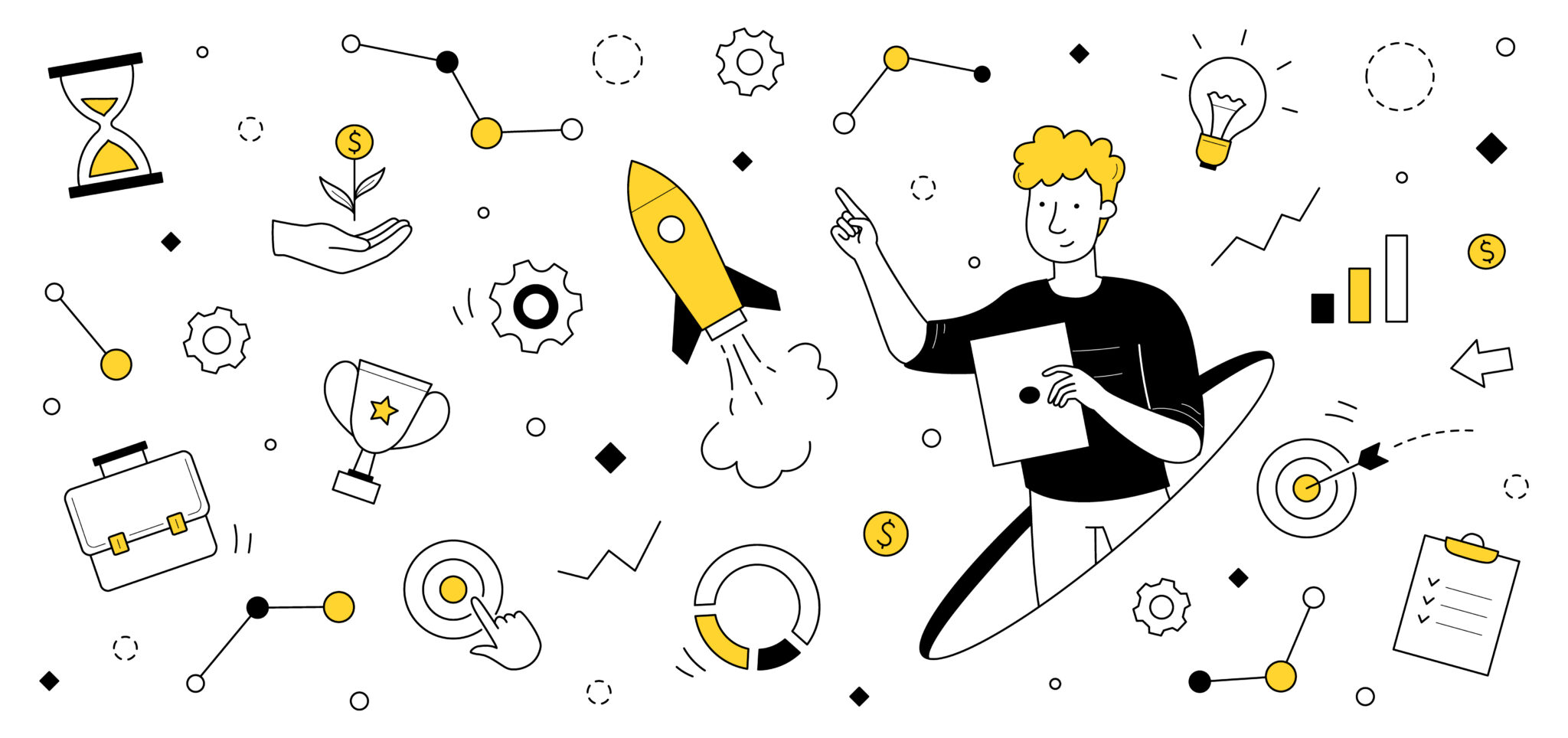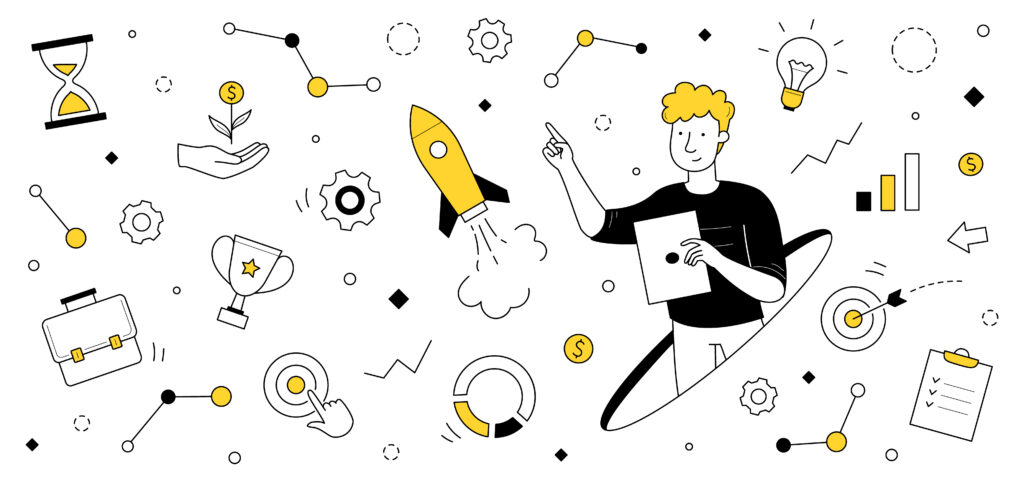 9. Marketing Your Product
On Amazon, there are thousands of unique sellers with incredible products out there that aren't getting the recognition they deserve, all because no one's heard of them yet. The common denominator in the equation for such businesses is typically a lack of reach due to weak or no marketing. 📢
There are many ways to go about spreading the good word about your product. These days, people often get influencers to spread the word about the product on different social media platforms, using affiliate marketing programs that benefit both the creator and the seller. You also have the option of advertising your product on Amazon, which helps generate some organic traffic toward your page.
Another way to go about it is to run your own dedicated social media pages, creating unique content that lets people know about the various uses, features, and benefits of your product, pushing them toward your Amazon page.
10. Consistency
One of the things that many sellers aren't aware of is that success on Amazon doesn't take place overnight. Many new sellers on the platform report that their success ratio increases over time, but it requires consistently following best practices. 🔁
Remember, everyone wants a piece of the pie, and there's so little in such a fierce market. You can't let your guard down and have to constantly learn about working on Amazon, its rules and regulations, as well as your own market and how it's shaping up to be.
See Also: How to Use Amazon Analytics to Grow Your Business
Conclusion
Amazon is a massive online marketplace that offers unparalleled opportunities for sellers. However, in order to be successful, you need to pay attention to the various details of your product listing and manage your prices effectively.
Our team at Eva has developed AI-powered Amazon selling tools on our free trial, plus know-how tips for selling on Amazon that will help you master this process quickly and easily. Start your profitable journey today and see the amazing results for yourself! 🤩
Getting Started With Eva Is Easy
Ready To Grow?
Start A Free Trial
Create an Eva account in seconds & link your Amazon account. Get a complimentary onboarding call to properly configure & dial in your settings or do-it-yourself using our help library containing 150+ articles and videos.
Have Questions?
We Got You
Need a little more guidance? Connecting with one of our experienced consultants is the best place to start.