If you're an online seller, then you know that Amazon marketplace is a powerhouse when it comes to eCommerce. It's one of the most popular platforms for selling goods, and it offers a range of advantages that other selling channels can't beat.
In fact, many businesses choose to sell their products exclusively through Amazon due to its massive reach and popularity. So if you're thinking of starting an online store or are looking for a new platform to sell your products, Amazon should be at the top of your list.
Amazon has an enormous user base – over 300 million active users worldwide. This means that there's a large potential audience for your products. And here are six reasons why Amazon is so great for popular among both buyers and sellers:
1. Amazon Marketplace Is Ideally Diverse
The biggest expectation is to find the product you want and get it at an affordable price. Amazon takes action within the framework of this formula. It has taken a decisive step in the sector by selling CDs and DVDs. This left its mark on a period and the sale of books. Then, it was opened to 3rd party sellers and turned into a complete marketplace.
In 2002, it started to sell clothes, followed by sub-brands producing TV content such as Amazon Prime Video over the years. Amazon has always managed to stay up-to-date and committed to providing customers with whatever they want.
Exciting all of us with crazy projects ranging from drone to cargo transportation, Amazon has become a platform that delivers every product we want, a TV movie or an avocado slicer as soon as possible, leaving its competitors in the shade. In addition to its own catalog, which covers more than 12 million products, including wine, TV shows, and books, it is also at the top in this field, with more than 350 million products, including market sellers.
2. Amazon Marketplace is very Stable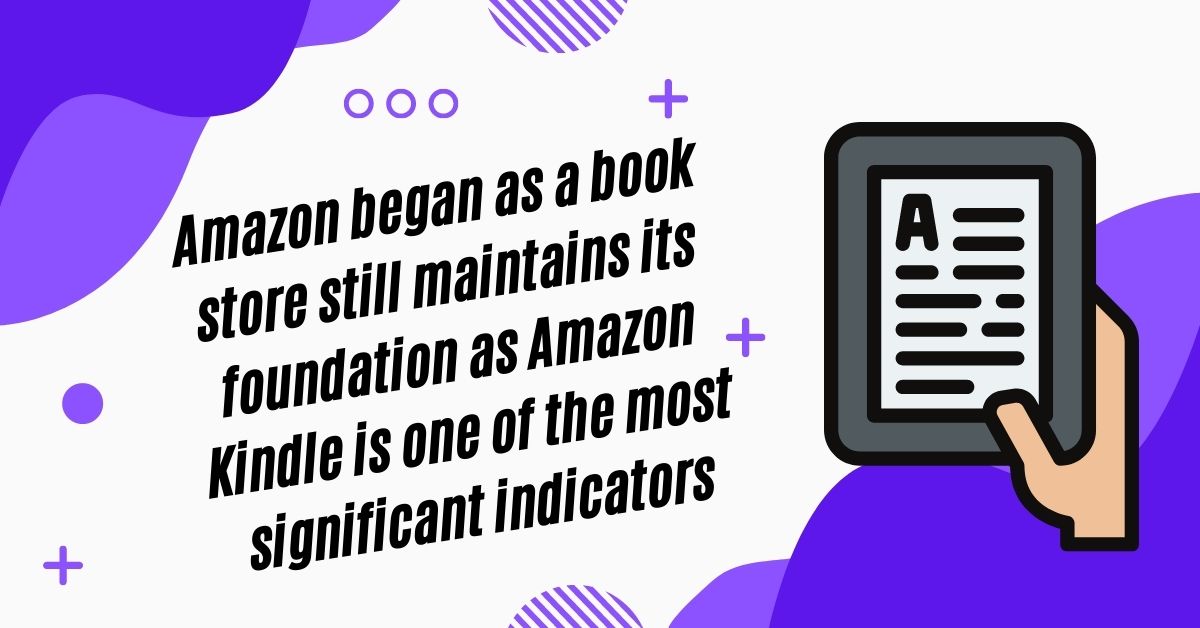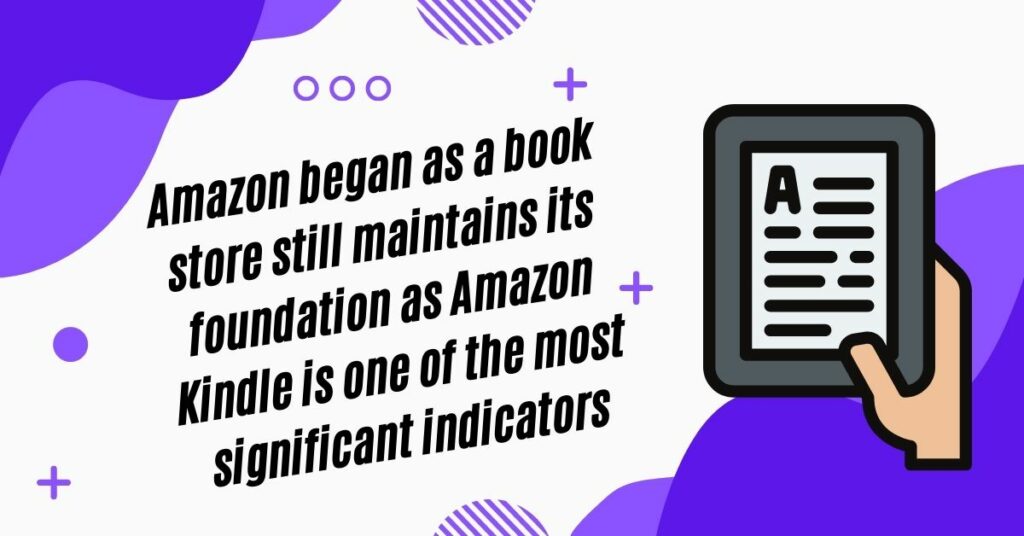 One difference that distinguishes Amazon from other markets is the long-term and customer satisfaction-oriented profits despite relatively short-term losses. While doing this, Amazon never compromises on the values it adheres to.
That's why Amazon has been a reason for consumers' preference since the day it started. It continues to grow by transforming into a multiverse where even products you may not think of are on sale. The fact that the company began as a book store still maintains its foundation as Amazon Kindle is one of the most significant indicators of Amazon's seriousness about stability.
3. Third-party sellers have an excellent chance on Amazon Marketplace
One of the essential issues Amazon focuses on is not only customers but also sellers. Therefore, it is very advantageous for those who want to sell their product listings on the Amazon marketplace compared to others.
The low fulfillment fees make Amazon unique from other marketplaces. Thus, maintaining steady sales of Amazon sellers who do not compromise on stability paves the way for the development and expansion of the market. Also, Amazon doesn't require a new seller to make a significant investment to sell the product.
Amazon marketplace is pretty seller-friendly as a platform where even second-hand items are allowed to be sold. Listing fees are relatively low, and an individual Amazon seller does not have to pay anything until they sell something. In addition, when you are ready to become a professional seller, the Amazon marketplace offers to use powerful sales tools for you by paying small fees. Also, It allows you to work and improve your business with applications that help you achieve high efficiency, such as Eva.
The Effect of Covid-19 Pandemic
Undoubtedly, one of the most important advantages of the Amazon marketplace is that it gives sellers the chance to reach millions of customers. Assuming that there were 350 million active users in 2019, even before the unfortunate Covid-19 Pandemic, Amazon is the most used online marketplace where millions of people shop.
Therefore, it must be difficult for a customer not to find the product they want on Amazon. That attracts its attention with its features, such as great filtering tools and a successful categorization interface. So, it is much easier to sell on the Amazon marketplace, which is the first choice of customers than on other sites. It should also be noted that it is straightforward to reach more customers with the most accurate product pricing and various solutions with Eva services.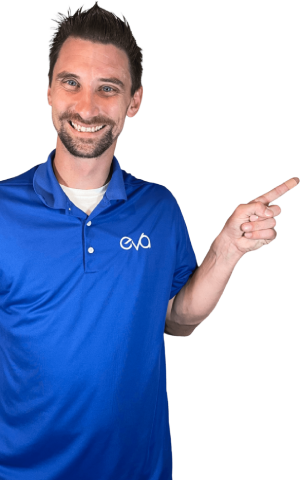 Discover How To Supercharge Your Profits From Amazon & Beyond
Tech – unlock more revenue, increase efficiency & maximize profitability with integrated AI solutions
Agency Services – our ex-Amazonian team provides key insights, expertise & handles everything for you from A-Z
3PL Fulfillment Solutions – real-time inventory management connected to Eva tech across Amazon marketplaces
Another chance for sellers is to sell their products under the name of the Amazon brand and its reputation. Would you say that millions of customers we just mentioned would be able to shop from Amazon if they did not trust Amazon? With years of experience and knowledge, Amazon instills confidence in the seller and the customer. Thanks to its rules-based standards, Amazon protects the interests of both parties and does not allow victimization.
4. Amazon Provides Advanced Customer Service & Prime Services
Amazon calls itself "user-obsessed". Specifically, with Amazon Prime membership, Amazon takes responsibility for all shipping issues such as late shipments, damaged products, or other matters to its 200 million users worldwide. It also provides a shield against situations such as falling into the disrepute of the sellers. Your customers are all first and primarily customers when you sell on Amazon.
Likewise, the Amazon marketplace handles the majority of the technical elements. They also manage customer support – especially if you use FBA fulfillment. Amazon handles address changes, customer questions, order faults, and other issues.
You'll discover that having Amazon on your side frees up much time for you to focus on other parts of your business. When you don't have to spend hours every day picking and packing and shipping products or dealing with consumer issues, that Amazon could solve. You'll be able to get a lot more done. Besides, Prime membership benefits typically include:
– Free same-day, 1-day, or 2-day shipping on all orders.
-Unlimited access to Prime Music and Prime Video streaming services, cloud photo storage, & free eBooks.
-Amazon offers discounts on foods and some other things.
-Prime-special prices and exclusive deals special for Prime members.
5. Amazon FBA is a Win-Win for both sellers and buyers
Amazon offers several ways for sellers to improve their experience and increase customer potential. One of the most popular of these is Amazon FBA. Fulfillment can be defined as storing, packaging, shipping orders, and returns processing and exchanges, known as Amazon fulfillment or FBA.
Customers are delighted with effective and dependable eCommerce fulfillment. FBA allows you to send your goods to Amazon warehouses, where Amazon will select, pack, ship, and offer customer care for them. Inventory management (warehousing), packaging and delivering orders, and handling any returns or exchanges are all part of the fulfillment process. When customers check out your website, fulfillment begins and ends when they get their order. If clients request an exchange or refund, returns are handled as part of the order fulfillment process.
Customer trust is earned and maintained through effective, dependable eCommerce delivery. What if the goods don't match the customer's expectations or are destroyed in transit? These kinds of fulfillment issues might be detrimental to your company's bottom line.
In-house fulfillment, Amazon FBA, and other providers are all available alternatives for completing a purchase. Thanks to Amazon's high-volume fulfillment centers, FBA Multi-Channel Fulfillment allows FBA sellers to connect their online sales channels with Amazon's fulfillment network and ensure quicker delivery.
You may earn a lot more from your online sales if you use Amazon FBA effectively and have successful goods. There are various ways to sell on the Amazon marketplace, and no two people will make the same choice for the same reason.
6. Amazon is a good place for Dropshipping.
Even the 3rd party and dropshipping systems are enough to make the Amazon marketplace one of the most critical platforms. So, what are these? For instance, you can deliver your goods to a specified fulfillment center using third-party order fulfilments. Then, when a buyer purchases your item, you notify the fulfillment business. Your order is then packed and sent by the fulfillment business. So, in essence, you pay the price to have a third party do the grunt work for you.
On the other hand, you never have to deal with the merchandise you sell online as a drop shipper. Instead
, you place an identical order with the original manufacturer or wholesale supplier after a client purchases from you. Amazon handles the packing and shipping, delivering the merchandise directly to your customer's location.
The primary distinction is the level of service provided to merchants. Retailers can utilize third-party fulfillment. Businesses for warehouse storage and delivery, but not for stock. Because drop shipping businesses generally produce their own products and sell their inventories.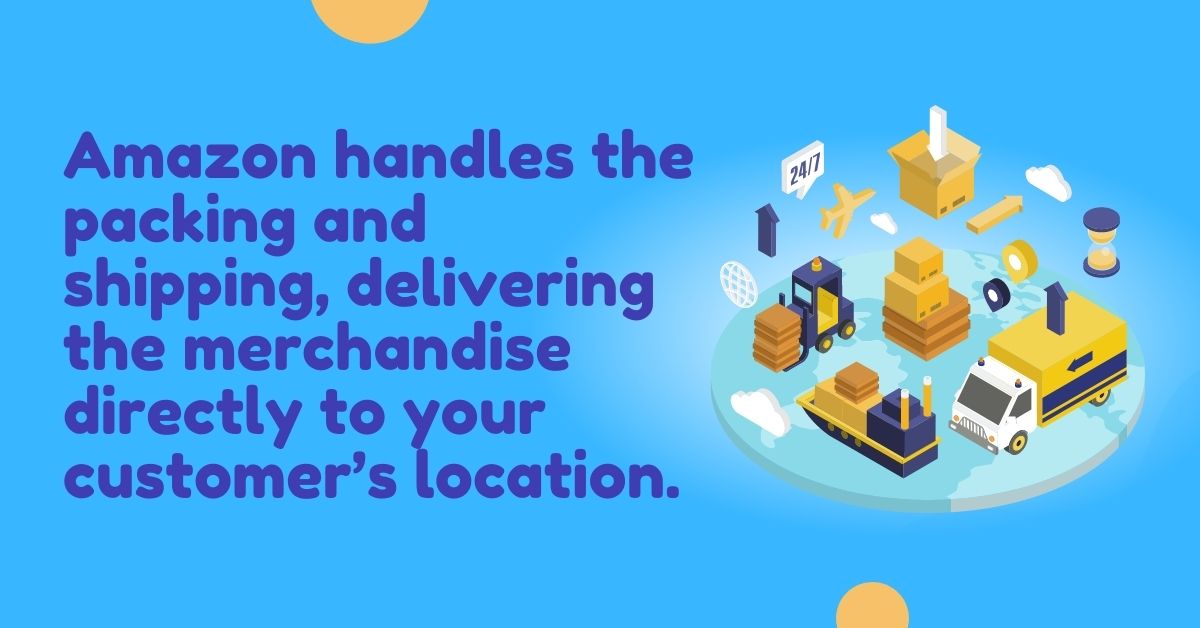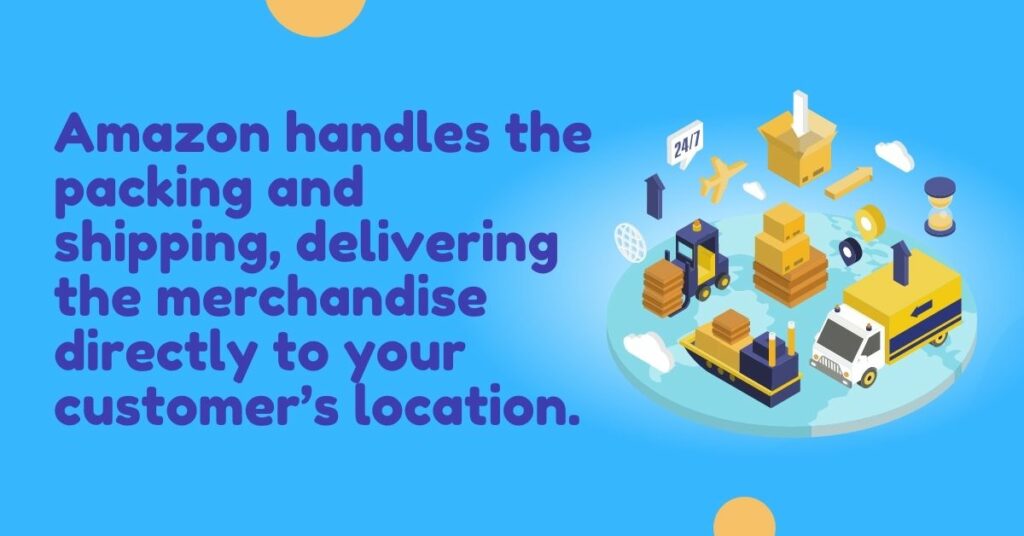 Conclusion
To sum it up, there is no doubt that the Amazon marketplace is one of the best-selling marketplaces globally. Especially in these days of increasing competition as sellers, taking advantage of Amazon's benefits will take you and your business one step further. Therefore, we hope that this guide will prove fruitful to you in answering why Amazon is one of the best marketplaces and why you should choose it.
If you're looking to start an online store or are looking for a new platform to sell your products, Amazon advertising should be at the top of your list. And if you need help getting started, we'd be happy to give you a free PPC audit.