Dropshipping private label products can be a great way for Amazon sellers to start their own businesses. With the lowest upfront investment, it's a good way to dip your toe into the world of entrepreneurship. In this guide, we'll walk you through everything you need to know about starting your own dropshipping business with private label products. So whether you're just curious or seriously looking for new ways to grow your business, don't miss out on all the essential information in this blog post!
What is Dropshipping?
You've probably heard of dropshipping before, but you might not know exactly what it is. Dropshipping is a business model in which sellers ship products directly to customers on behalf of the manufacturer or supplier. Simply put, when a customer orders a product from a dropshipping store, the seller contacts the supplier to prepare and ship the order directly to the customer.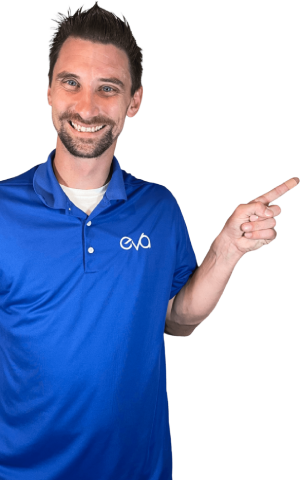 Discover How To Supercharge Your Profits From Amazon & Beyond
Tech – unlock more revenue, increase efficiency & maximize profitability with integrated AI solutions
Agency Services – our ex-Amazonian team provides key insights, expertise & handles everything for you from A-Z
3PL Fulfillment Solutions – real-time inventory management connected to Eva tech across Amazon marketplaces
How does Private Label Dropshipping Work?
Private label dropshipping is a business model in the realm of eCommerce that allows you to sell unique products without owning an inventory.
First, you find a private label manufacturer, contact them and reach an agreement on branding, shipping cost, etc. Then you create a dropshipping listing on Amazon and wait until somebody places an order. After you get an order, you'll need to contact the supplier and hand in the customer's address to them.
Private label vendors do not automatically extend their services to any dropshipper. Typically, the drop shipper would have to provide evidence of successful sales. This is because private label suppliers don't want to risk dead inventory.
Private label dropshipping is often used by online retailers as a way to reduce inventory costs and expand their product offerings. But there are some drawbacks to dropshipping, including the possibility of longer shipping times and less control over the quality of products. However, dropshipping can be a great way to start an online business with relatively little upfront investment.
See Also: Amazon Private Label, Zero-To-Hero Guide for Beginners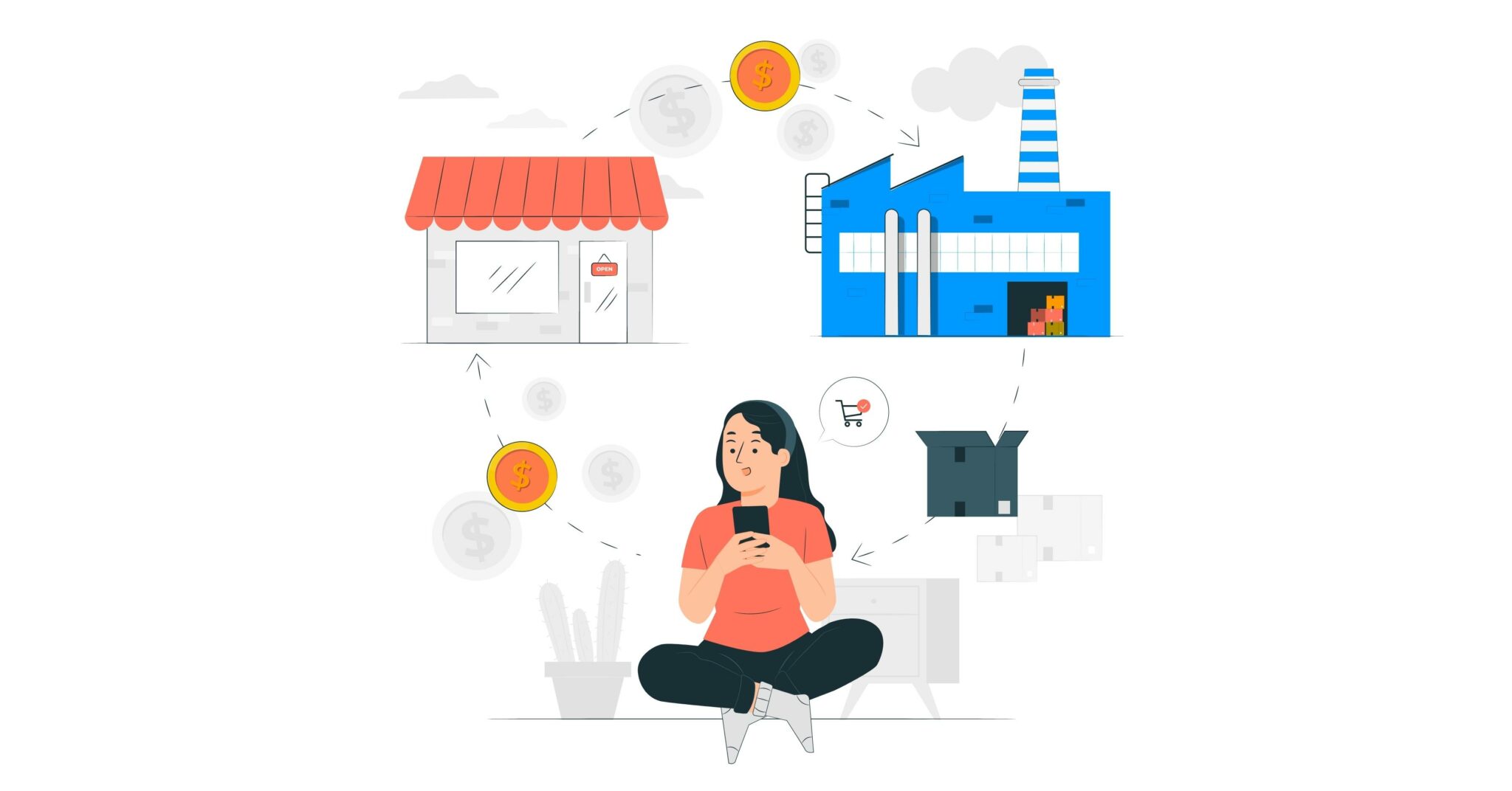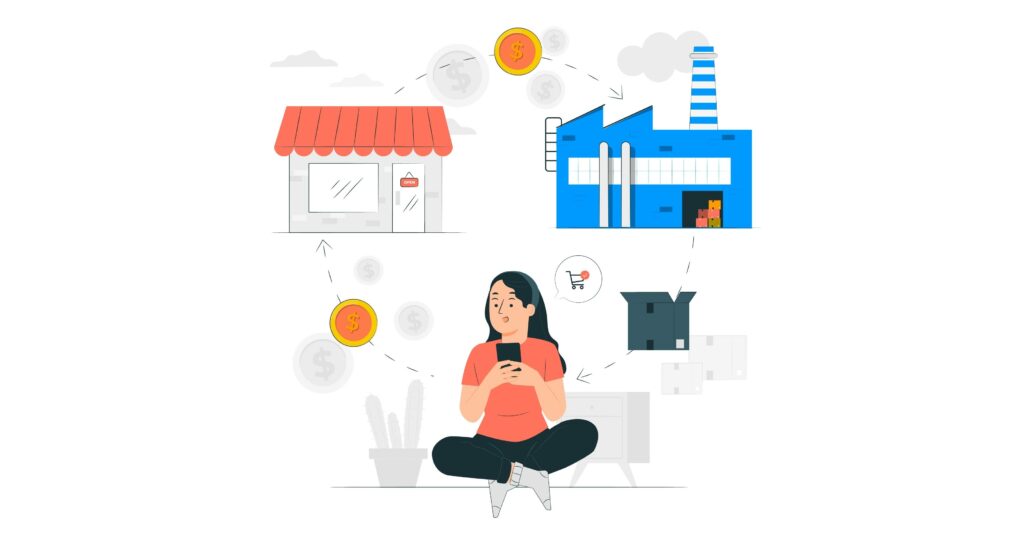 Some Examples of Dropshipping Private Label Products
The best dropship private label products can be customized with your brand. Examples include:
Clothing
Wine
Products for skin care and soap
Phone cases
Vitamin supplements
Coffee
Mug
Customized Jewelry.
Is Dropshipping Allowed on Amazon?
Amazon is a dropshipping behemoth and has a few rules and regulations that dropshippers need to be aware of.
First and foremost, all products must be new. Second-hand items are forbidden for private label dropshipping on Amazon. Additionally, Amazon requires that all products have a valid product identifier, such as a UPC or EAN code. This is to ensure that the products are authentic and not counterfeit.
Next, you have no right to dropship "Fulfilled by Amazon" products. In other words, you should not work with another Amazon seller as your supplier.
Finally, Amazon has strict packaging requirements for dropshipped items. All products must be securely packed to prevent damage during shipping, and all outer packaging must clearly state the contents of the package.
Failure to adhere to the regulations mentioned above can result in suspensions or permanent bans. So, if you're planning on dropshipping on Amazon, make sure you're familiar with their rules and regulations first.
Read More: Best Pricing Tool for Dropshipping on Amazon
Pros and Cons of Dropshipping Private Label Products on Amazon
Any business model has advantages and disadvantages in eCommerce. Your objectives and business situation largely determine whether the benefits outweigh the costs. Here are some potential pros and cons to consider when deciding whether dropshipping is right for starting an Amazon private label business.
The following are some of the possible advantages of dropshipping:
Saving Costs: Dropshipping has the potential to reduce overhead costs, such as maintaining a storage facility or sending products to customers, because you don't store or ship the products.
Little Upfront Investment: Private Label dropshipping is a good option for entrepreneurs who want to start a business with little investment because they don't have to invest in facilities or resources to process orders.
Scalability: By leveraging suppliers, you can accept more orders while reducing the inventory you store, package, and ship.
A compliment to an Omnichannel Business: Dropshipping can be used for your omnichannel business while selling on your own eCommerce website as well as on Walmart, Amazon, or through social media channels.
Dropshipping has the following Potential drawbacks:
Dropshipping is a highly competitive field due to the low cost and investment you need to get started.
Generally, private label dropshipping reduces your involvement in the order fulfillment process, limiting your ability to monitor and ensure product quality.
Bulk Order: Most private label manufacturers are abroad and only bulk orders. Without an inventory, dropshipping is impossible, which works on a one-by-one order fulfillment basis.
Shipping time: When you're selling on Amazon, you need to know that all the customers are obsessed with Amazon Prime's same-day delivery. So you'll have a really hard time fulfilling that expectation because dropshipping is always associated with delayed shipping.
Profit margins: If your company has few or no product differentiators, it may be forced to compete on price to outpace FBM and FBA sellers. Low prices can eat into your profit margin.
Control over the fulfillment: When the supplier handles fulfillment, you lose control over order selection, packaging, and shipment.
Inventory management: Real-time updates on what is in stock may be impossible. If a customer places an order only to discover that the product is out of stock, this negative experience can deter future orders and harm your private label brand.
Returns Management: Since dropshipping is mostly used by fresh starters, they don't have the required infrastructure for reverse logistics. That's why you need to outsource it to a 3PL company or the supplier, which eats a big chunk of your income.
Because you do not handle order fulfillment, the special offers and promotions you can run, such as bundling or free shipping, may be limited.
Read More: Ultimate Guide for Private Label Clothing Manufacturers
How to Find Suppliers for Private Label Dropshipping
Finding suppliers for private label dropshipping can be a tricky business. You want to make sure the supplier you contact is close and can ship to your serving areas. The last thing you want is for your products to be stuck in a warehouse halfway across the world.
One way to find potential dropshipping suppliers is to search Thomasnet to find US-based potential private label dropshipping candidates. Make sure to read the reviews of each product carefully to get an idea of the quality of the supplier. You also need to contact the supplier directly to see if they offer dropshipping services.
When contacting a potential supplier, be sure to ask about minimum order quantities(MOQ), shipping costs, and lead times. By taking the time to find a quality supplier, you can ensure that your private label dropshipping business is a success.
Use an Intelligent Pricing Tool to Outsmart Other Dropshippers
When it comes to dropshipping private label products on Amazon, price is almost the only factor that can make your listing competitive. But you also don't want to constantly tank your prices and lose profit. That's where an Intelligent Pricing Tool like Dynamic Pricing comes in to help you outsmart the competitors with the most competitive and profitable price in any given situation.
With Dynamic Pricing, you can automatically adjust your prices in real time according to changes in the market, your competition, and other factors. That helps you make sure that you always have the most competitive price without sacrificing your profits. So if you're looking to take your private label dropshipping business to the next level, be sure to check out Dynamic Pricing.
Frequently Asked Questions (FAQs)
Can you dropship white label products on Amazon?
It depends. If another seller already sells the white label product on Amazon, you'll likely run into some problems. . But if the white label product is unique and you can find a good supplier, then selling white label products on Amazon can be a good way to start your own eCommerce store.
Read More: Amazon FBA vs Dropshipping
Conclusion
Dropshipping private label products is a good starting point in the world of eCommerce. It's easy to set up, doesn't require a lot of upfront investment, and you have less control over the quality of products than if you were to fulfill them yourself. But there are some drawbacks, including longer shipping times and less control over inventory.
If you're looking for a low-budget way to start selling online, private label dropshipping may be a brilliant option if you ensure your prices are always competitive enough. Eva can perfectly help you with that! Start your free trial on Eva today to see how our platform can help maximize sales and profit for your private label brand on Amazon!