Amazon A+ Content is one of the most effective ways to attract more traffic, improve conversions, and boost sales. This feature is available for all brand-registered sellers on Amazon, but how does it work?
Everyone who owns a brand knows that high-quality images, videos, and other engaging content are pivotal in selling your products. So consider A+ content as your mini-landing page on Amazon, where you can insert these elements and much more.
If you want to increase Amazon sales by improving conversions, this guide is for you!
What is Amazon A+ Content?
Amazon A+ content refers to a formerly known Enhanced Brand Content (EBC). Additional information and content that sellers on Amazon can add to their listings. This previously paid feature is now available for brand-registered sellers or vendors.
With access to A+ Content, they add the following features: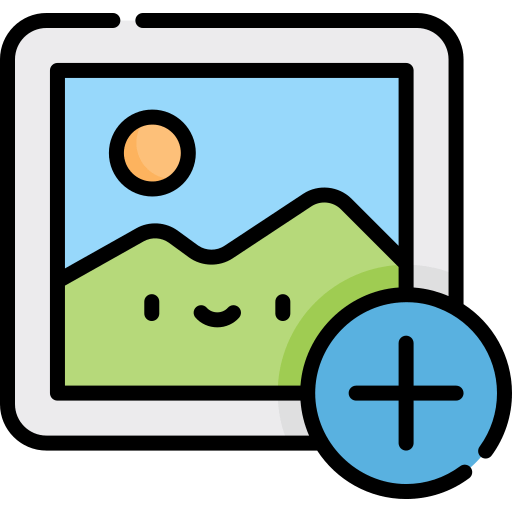 High-quality images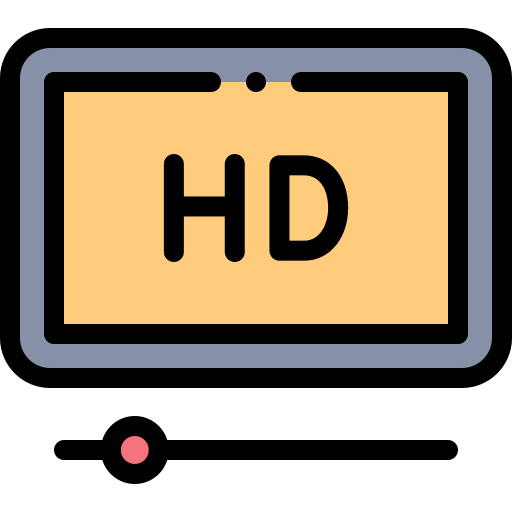 HD videos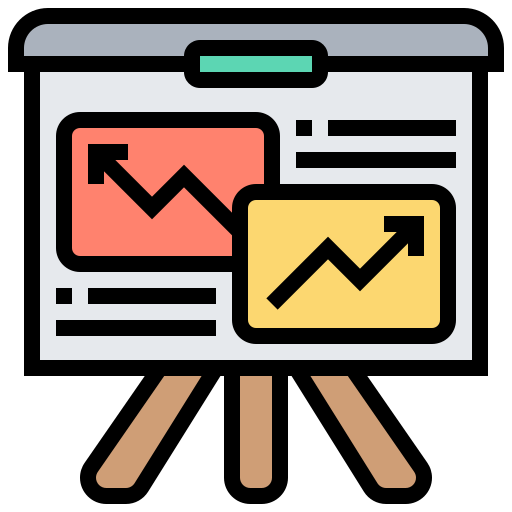 Comparison charts of competitors
Additional and more detailed product descriptions
Getting access to these features gives them a decisive competitive advantage compared to other products on Amazon. Creating A+ content allows the brand owners to tell the brand's story and better convey the value to the customers.
Moreover, suppose you provide a superior user experience to the consumers. In that case, they are more likely to select your product over competitors. If consumers perceive your brand as more valuable than the others, it most often leads to an increase in sales.
What is Premium Amazon A+ Content?
For most Amazon sellers, A+ content is often enough to showcase the brand. However, Amazon offers a solution to sellers who want to create an impactful online shopping experience one step further.
In this case, it's important not to confuse Amazon A+ content with Amazon Premium A+ Content or A++ Content. When every registered brand seller has access to the first one, the latter program is only available through invitation and is expensive. Therefore, typically first-party Amazon sellers or Amazon vendors utilize the Premium Program.
Compared to A+ Content, Premium offers additional modules and selling tools for the vendors. For instance, interactive hover and click-on images, slider galleries, and product FAQ sections demonstrate the product and convince the customer.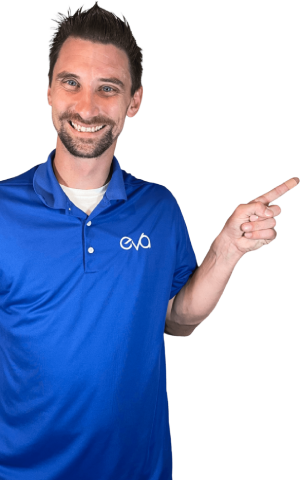 Discover How To Supercharge Your Profits From Amazon & Beyond
Tech – unlock more revenue, increase efficiency & maximize profitability with integrated AI solutions
Agency Services – our ex-Amazonian team provides key insights, expertise & handles everything for you from A-Z
3PL Fulfillment Solutions – real-time inventory management connected to Eva tech across Amazon marketplaces
Can I Create A+ Content for My Brand?
Before mid-2019, Amazon A+ content was only available for vendors and sellers using the former EBC. Now, the features are free and accessible to almost everyone. However, to become eligible for A+ content, there are still a few requirements.
Firstly, you need to have a professional seller account. Secondly, Amazon requires that you have been approved as a brand owner through the Amazon Brand Registry process. If your brand is new on Amazon, you still have a chance to become eligible for the feature.
Amazon accepts emerging brand owners who are part of particular managed-to-sell programs, such as Launchpad and Amazon Exclusives.
Once Amazon accepts your request, you can start adding ASINs to A+ Content. Updating the content works on parent ASIN and all child ASIN levels. However, there is a strategic way how you should create the content to ensure conversations. We will get to that soon.
Benefits of Creating Amazon A+ Content
When it comes to competition, Amazon A+ content can be an incredible game-changer. The main goal of A+ content is to increase your conversion rate and boost your product sales. A well-conveyed brand story and convincing selling points might be why the customers choose your products over competitors.
Here are some reasons A+ content is so valuable for your Amazon success to demonstrate the benefits.
Informative Product Listings that Get the Buyer's Attention
The problem with most listings is a messy look that does not look appealing to the buyer. In addition, a nonfunctional structure, where essential selling points are not immediately apparent, poses a big risk of losing the potential buyer.
Better Amazon SEO
One of the significant benefits of A+ content is search engine recognition, making your products more visible to potential customers. Even though the A+ text is not indexed on Amazon, your content is still indexed in Google. Optimized product listings increase discoverability, boost organic ranking, and eventually reflect the same way in sales.
Boost Conversions
Due to attention-grabbing product pages, high-quality images, and improved ranking. In fact, Amazon states that sellers who use A+ content get a 10% increase in conversion rates.
Get More Amazon Reviews
Due to the informative description, the customers are more likely to make the purchasing decision much faster. They are often delighted with the product. As a result, product listings with Amazon A+ Content tend to get more Amazon reviews. Furthermore, the reviews are more often positive than negative and satisfied customers rarely return the product.
Getting positive reviews has a significant impact on your Amazon success. It affects your chances to win the Buy Box. However, if you receive a negative review, there are ways to remove it.
Reduce ACoS and Increase ROI
The way PPC advertising campaigns work may produce clicks but does not necessarily guarantee the sale. However, appealing to A+ content on Amazon might do the trick and convince the potential buyer to purchase the product. The more purchases they make, the higher your return on investment and the lower your advertising cost of sale (ACoS Amazon).
Protect Your Brand
Your brand can be a precious asset for your business. Creating A+ content is a great way to convince consumers that you are the rightful owner of the product. This allows you to build trust and reputation with customers and eliminate any counterfeits.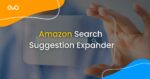 Amazon Search Suggestion Expander: Ultimate Guide
How To Create An Amazon A+ Content That Converts?
A+ content is all about improving your conversion rate with the shopper. As a result, your Amazon ranking improves organically as your sales increase, accelerating your rise in keyword rankings and further boosting sales.
Now, you may wonder whether there are any costs involved, and here is the good news. A+ Content on Amazon is free, and Amazon does not charge any fees for adding A+ content. However, keep in mind that you may have to pay additional costs for creating the content if you use Amazon advertising agencies that offer A+ content creation.
Here's how you can get started with creating A+ content: Login to your Seller Central account. Then, go to the Advertising menu and select A+ Content Manager.
Login to your Seller Central account
Go to the Advertising menu and select A+ Content Manager
Search for ASIN or product name or Start creating A+ content
Select modules to create a style you desire
Fill in text and image slots and apply ASINs to the content
Optimize Your Content for Better Sales
Creating impactful A+ content is another skill to master as a successful Amazon seller and brand owner. However, keeping in mind the following tips, you can improve your customers' shopping experience and ensure they convert.
Emphasize Unique Value Proposition
When creating A+ content, approach your product from the customer's point of view. More precisely, ask yourself what benefit you offer to the customer or what problem does your product solve for them? This is the unique selling point you should emphasize in the A+ content.
Furthermore, you can highlight the key benefits and product features that evoke the emotional response in the customers and point out how it helps them in their day-to-day life. But, most importantly, start adding A+ content to your top-selling products first.
Keep the Content Short and Sweet
Nowadays, nobody has the time or patience to read long texts. Primarily, consumers want to find out within the first few seconds whether your product matches their needs or not. Therefore, keep your descriptions short and precise to convince potential buyers to make the purchase decision quickly.
Again, think from the customers' point of view. What would you want to see to make you add to the cart?
Keep Your Content Visual
Even though a text can be convincing, a picture is still worth a thousand words. For this reason, you should add many visuals to your A+ content. For instance, banners are one of the best ways to split your product's detail page.
However, make sure that the emotion-focused lifestyle images include actual product pictures. After all, you don't want to deceive the customers and violate Amazon's policies.
When creating a visual look for A+ content, many forget to look at the bigger picture. Therefore, the whole catalog should feel like the brand and look visually harmonized in addition to your landing page.
Avoid Content Errors and Proofread Before Submitting
It takes approximately a week for Amazon to approve your content. Therefore, make sure you have double and triple-checked the content for grammar mistakes and any content errors. In addition, Amazon forbids you to use some special characters and symbols in A+ content in addition to sensitive information.
Amazon A+ Content Guidelines
Overall, Amazon monitors carefully what type of content is allowed or what you can mention in the A+ content. Therefore pay close attention to the following list of most typical restrictions:
Do not refer to your business as a seller or distributor.
Do not give any contact information about the company, mention any shipping details, or refer to other off-Amazon actions the consumers could take.
Avoid pricing or purchase references such as "affordable," "cheap," "bonus," "free," "buy now," "add to cart," "get yours now," or "shop with us."
Do not use symbols or special characters like ™ or ®.
Don't use blurry or low-quality images, images containing watermarks, or unreadable text that is below size 16.
Make sure that lifestyle images show the product.
Avoid debatable claims such as "top-selling product," "hottest product," or "#1 selling product".
Do not add two more editorial or third-party quotes.
Do not use any images or text that attempt to mimic Amazon logos, detail page headings, details, and any references to Amazon programs.
Don't link to any sites inside or outside Amazon (including your other products).
Avoid all-caps text, grammatical errors, misspellings, and repetitive information. You can use bold and italics only to highlight headings or a few select words.
Do not mention any association with criminal activity.
Do not insert anything that violates category requirements or Selling on Amazon policies.
Conclusion
Amazon A+ Content is an effective way to enhance your brand presence and increase your sales on Amazon. Following the steps outlined in this article, you can create high-quality A+ Content that showcases your products and engages your customers. Whether a small business or a large corporation, taking advantage of this powerful tool can differentiate your products from competitors and drive sales.
If you're interested in taking your branding and design to the next level, we invite you to get a free consultation from our team at Eva. Our premium branding and design services can help you create a cohesive brand identity that resonates with your target audience and drives business growth. Contact us today to learn more about how we can help you succeed on Amazon and beyond.