In the busy life of a business owner, it's hard to find time to focus on the things that matter. Between work, family, and social obligations, there often isn't enough time to complete everything.
Amazon store management can free up time to invest in developing strategies to grow your business. You'll keep on with peace of mind that a qualified team of experts manages your store and keeps your business progressing.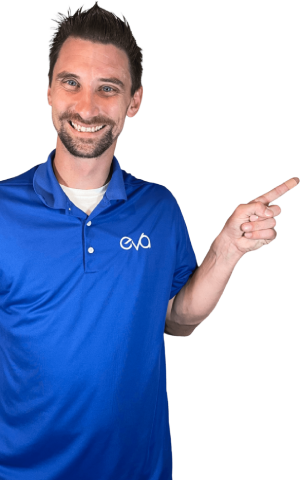 Discover How To Supercharge Your Profits From Amazon & Beyond
Tech – unlock more revenue, increase efficiency & maximize profitability with integrated AI solutions
Agency Services – our ex-Amazonian team provides key insights, expertise & handles everything for you from A-Z
3PL Fulfillment Solutions – real-time inventory management connected to Eva tech across Amazon marketplaces
Discover how an Amazon store management service can make your business life more effortless and convenient. Here's everything you'll learn in this article:
What is Amazon Store Management?
Amazon store management is a service where you outsource the operations and tasks related to your Amazon business to a team of experts.
This eliminates tedious and time-consuming tasks, allowing you to invest your resources into creating strategies, strengthening connections with others, building new products, or growing the business rather than trying to manage it.
Amazon store management oversees all duties associated with your shop, divided into three essential services:
1 – Amazon Advertising:
Competitor analysis
Amazon SEO Optimization
Post Management
2 – Store Operations:
Customer Feedback Management
Inventory Management
Detailed Reporting and Task Monitoring
Amazon Vendor Central Management
3 – Listing Optimization:
Amazon A+ Content
Amazon Catalog Management
Account Health Management
Why Do You Need Amazon Store Management?
Are you looking to increase your sales on Amazon? Customer service, distribution, and listings must be managed carefully to scale a successful Amazon store.
That's why Amazon store management can be so advantageous! Here are several benefits of Amazon store management:
Scale Your Business With Experienced Experts
To fully unleash your Amazon business potential and reach the peak of success, you need a qualified team of experts, dependable store management systems, and budget-friendly solutions. With these in hand, you can gain better control over intricate tasks such as inventory and pricing.
Take Back Your Time
Time is one of your most precious resources when running an Amazon business. There is never enough time to accomplish everything between product design, supplier searches, and brand building.
As your team is likely aware, listing products, customer service support, order fulfillment processes, and supplier communication take up valuable time that can be better spent attending to other essential elements of your business.
These mundane tasks are essential for success, but Amazon store management services make them easy to manage. Savvy business owners let experts take care of all the hard work so they can focus on growing your business.
Gain Improved Brand Awareness
Management services from a proven agency can help create a positive customer experience and build brand awareness. A team of Amazon store management professionals will optimize your listings, target the right customers, and ensure product descriptions are up to standard.
They'll also monitor reviews, respond to feedback quickly, and keep track of orders to ensure everything goes according to plan. The more buyers they bring to your brand and product pages, the more likely you will see increased sales and conversions.
Get an Edge Over Competitors
There's no shortage of competition on Amazon. You must stay ahead of the game and be better than your competitors to succeed. A good Amazon store management team will help you set a strong foundation and keep your business running smoothly.
They'll also provide valuable insight into the industry so you never miss a beat and remain ahead of the competition. Store management teams will also help you develop strategies for success to stay one step ahead of everyone else.
Automate & Delegate eCommerce Business Processes
Management services from a reputable agency allow you to automate and delegate the operations and tasks related to your Amazon business.
This eliminates tedious and time-consuming tasks, allowing you to invest your resources into creating strategies, strengthening connections with others, building new products, or growing the business rather than trying to manage it.
Store Management Turbocharges Your Amazon Advertising
Amazon advertising is a complex and ever-changing landscape. To outpace the competition, you must improve your campaigns and manage your ad spend holistically.
At Eva, our experts run a comprehensive PPC audit for your store to find areas of improvement. Then, we optimize TACOS to help you get your desired conversion rate by spending the lowest budget.
Additionally, our platform provides actionable insights that help you optimize your keywords to target the most related and interested audience. We also manage promotions, Amazon PPC/DSP campaigns, product and brand ads, and video ads.
So if you're looking for an Amazon store management service to help you rise above the competition, get our Free PPC audit today to start the journey!
Amazon Store Management Leads To More Optimized Listings
Maximizing your profits and total sales in the intensely competitive Amazon marketplace will require ongoing optimization of your product listings.
The team at Eva optimizes your product listings with high-value and related keywords and crafts compelling copy to boost conversion rates.
On top of this, they work hard to generate 5-star reviews and handle any negative feedback to turn it into something positive for customers.
Another strategy we use involves running a competitor keyword analysis to ensure your brand maximizes your search engine success.
Our store management team is also responsible for verifying the images in your product listings and creating Amazon A+ content for your brand.
By improving visibility on Amazon's search engine (using Amazon SEO) through upgraded listings, you are more likely to rank higher in searches and see a surge in conversions.
See Also: Amazon FBA Guide: Insider Tips from an Expert
What Should You Focus On Instead?
Amazon businesses have an ongoing need to handle tedious tasks such as conducting FBA reimbursements and managing inventory.
It doesn't have to be this way! By working with an agency to streamline these processes, you can free up your team and shift their focus towards activities that will have a more meaningful impact on the success of your business.
Isn't it time to free up your schedule and focus on significant areas to you? With the valuable time that our management services save, you can invest in the following:
Building your brand's value
Designing high-quality products
Searching for reliable suppliers or anything that fuels your business growth
With Eva's Amazon store management service, you'll collaborate with an experienced team of professionals who have complete command over the complexities of selling on Amazon.
We will handle everything you need to do to keep your store running well and making money. This includes ensuring your store has a healthy IPI score, showcases optimized product listings, and uses Dynamic Pricing to sell more items.
See Also: What is an Amazon Virtual Assistant and How Can It Help Your Business?
Conclusion
If you're feeling swamped by the amount of work that goes into running an Amazon store, don't worry. You're not alone. Fortunately, there are some services out there that can help take some of the burdens off your shoulders.
Eva's Amazon store management service is the best option to maximize your success. We offer Amazon Store Management services and a complimentary PPC audit that will help you get the most out of your advertising budget!
So, are you ready to sell smarter, faster, and more profitably on Amazon? Contact us today to discover how we can help you streamline your Amazon business and leave more time for the work that you love.