WHAT IS AMAZON'S SUBSCRIBE & SAVE PROGRAM?
Amazon Subscribe & Save is a feature providing customers with to schedule of periodic orders of products they regularly purchase. The advantage of the Amazon Subscribe and Save program is that it offers customers to get special discounts for their repeated purchases.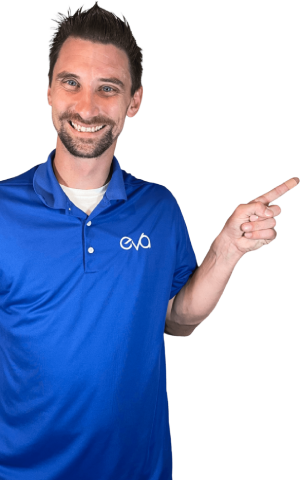 Discover How To Supercharge Your Profits From Amazon & Beyond
Tech – unlock more revenue, increase efficiency & maximize profitability with integrated AI solutions
Agency Services – our ex-Amazonian team provides key insights, expertise & handles everything for you from A-Z
3PL Fulfillment Solutions – real-time inventory management connected to Eva tech across Amazon marketplaces
It's a great chance for Amazon sellers to keep customers and generate an income stream, especially if you offer a consumable or single-use item that buyers will need to repurchase regularly, such as;
Baby diapers
Supplements
Laundry detergent
Daily vitamins
Paper towels
Toothpaste
Coffee
Etc.
These are the main categories, including Amazon's Subscribe and Save program. So if you are a seller based on one of these categories, it's time to meet with Subscribe and Save!
How does Amazon's Subscribe & Save work?
Sellers can use Amazon's subscription model to offer their customers the option of having their goods automatically reordered and the frequency with which they wish to receive them.
If you offer a 14-day supply of a supplement, for example, your clients may get an order twice a week without having to check in and click the 'order' button again.
When a client decides to subscribe to a product, they will often get a modest basic discount ranging from 0% to 15%, which is determined and financed by the seller (and in certain instances, an extra 5% by Amazon, more on the discounts below).
There are two types of Amazon Subscribe and Save Orders
Initial sign-up orders are the first. In the Buy Box, the client chooses whether or not to subscribe and the frequency with which they want to receive updates. Your proposal must be placed in the Buy Box.
Orders for replenishment are the second type. These orders are made automatically depending on the frequency selected by the customer during the initial sign-up process.
It's easy to understand how Amazon's Subscribe & Save program would benefit buyers, but what about sellers?
According to research, 35% of all U.S. customers have used the Subscribe & Save option to buy products, with the majority intending to do so in the future. Another 35% of customers said they would consider purchasing a product in the future.
Other benefits of the Amazon Subscribe and Sales Program
Gain consistent repeat sales:
And Amazon's loyal users are much more likely to use Subscribe & Save to buy. Amazon Prime members have utilized it 51% of the time. It has been used by 45 percent of customers who consider themselves to be "brand loyal."
All this provides a significant potential for marketers to ensure future sales and income. Enrolling in Subscribe & Save can offer you a proven method of locking in future sales while remaining competitive in the industry if you sell consumable or single-use products.
Increase repeat sales:
The greatest thing about this subscription function is that it allows customers to "set it and forget it" when making a decision to buy a product. They don't have to remember which brand they bought from or where to look for it since their goods are delivered right to their home. This significantly benefits sellers since it enables them to lock in future sales.
Eighty-two percent of customers who use Subscribe & Save say they like being able to buy on Amazon. Seventy-five percent believe that they would choose Amazon if they could only purchase goods from one shop. Customers who utilize Subscribe & Save may become more loyal over time, resulting in substantial income for certain sellers:
Customers who subscribe to Amazon's Subscribe & Save program are ready to spend more than $100 on a single item. Sixty-one percent of people shop on Amazon at least once a week. The following are the top product categories in which Subscribe & Save customers have bought items:
-Purchasing groceries (55 percent have shopped recently)
-Personal Care & Beauty (42 percent )
-Supplies for Pets (35 percent )
-Clothes (31 percent )
-Kitchen & Home (28 percent )
Promote customer loyalty:
As a seller, Subscribe & Save helps acquire repeat customers for a low price. Because the customer orders from you on a consistent schedule, this promotes customer loyalty.
One seller experienced a significant boost in recurring customers — from 10% to 30%, according to seller comments on Amazon's Subscribe & Save "About" page. Consider what it might mean for your company!
Increase brand recognition:
As previously mentioned, customers will come to appreciate and know your brand. Few people will be aware of your existence if you launch a new private label brand. You increase customers' confidence and loyalty to your brand over time by enabling them to subscribe to your items.
Other advantages of registering your products in Subscribe & Save include:
-Customers may enjoy the convenience of frequent delivery while also getting a small discount on each transaction. They don't have to check in and restock every time anything runs out.
-Amazon will offer customers a free additional 5% discount if they order five or more subscriptions in the same delivery.
-If they are eligible, Amazon will automatically enroll eligible products in the Subscribe & Save program at the 0% basic discount. There is no cost to you as a seller if you leave it at 0%. Customers can opt for a recurring delivery just for the sake of convenience. At any moment, you can choose to opt-out of auto-enrolment.
-Customers can choose the frequency of their deliveries, which goes from one to six months, and can be scheduled at any time. This allows you to get loyal customers for a small cost while also increasing customer retention, ensuring that your customers remember who they purchased from months later.
Eligibility Requirements
To take advantage of the Subscribe & Save tool, you must meet specific criteria before enrolling.
Fulfillment history with an 85% in-stock rate
A professional seller account in good standing
Effective December 2019, the enrollment of new products is limited to brand owners.
Inventory must be in an FBA warehouse (i.e. you cannot enroll in Subscribe & Save with FBM inventory)
Seller feedback rating of 4.7 or higher
FBA seller for at least three months
How to check if your products are eligible for Subscribe & Save
Beginning December 2019, Amazon will automatically enroll eligible products at a 0% base discount (at no cost to you). If you don't want to participate, you can opt out of auto-enrolment for your goods.
To check which goods are enrolled, go to the "Manage Subscription Products" page and
set your discount funding and automatic enrollment options, view every subscription for each of your registered items and send and replenish inventory.
Email fba-sns-help@amazon.com to enroll new goods that haven't been registered automatically.
What items are saleable on Amazon Subscribe & Save?
Subscribe & Save may only be used to sell goods in certain categories. The eligible departments are listed below:
Beauty
Health & Baby Care Grocery
Tools & Parts for Automobiles
Electronics
Home Improvement & Tools
Industrial Equipment and Supplies
Lawn & Garden Kitchen
Instruments & Music
Office Supplies
Pet Supplies Outdoors
Sports Toys
PS: Note that your goods will not be eligible for Subscribe & Save if they are classified in a category not mentioned here.
What discounts can you set with Subscribe & Save?
Amazon allows Subscribe & Save sellers to choose three base discounts:
How do the fees affect you as a seller?
The discount that you give to the customer is your responsibility as a seller. That is to say; if you provide a 5% discount to someone who subscribes, you are liable for 'funding' that 5%.
Enrolling in the Subscribe & Save program for products with smaller margins (ten percent to fifteen percent) may not be a wise decision.
Is Amazon's Subscribe & Save program suitable for you?
Suppose your product is a consumable, single-use item that consumers regularly use and repurchase. In that case, Subscribe & Save is a great method to not only save money but also create stable and consistent sales.
However, just like any other Amazon selling technique, you should conduct tests to see if it has a good or bad effect on your company.
Amazon offers you two distinct reports that you can use to track your Subscribe & Save sales and predict them:
1. Subscribe & Save the Performance Report
The Subscribe & Save performance report from Amazon shows the number of items shipped over the last four weeks, the proportion of orders missed due to out-of-stock, the average post-discount sale price, and the average discount for each SKU.
This report may help you better manage and maintain your inventory levels and keep your pricing constant. Maintain compliance with the program's terms and conditions.
Click on 'Fulfillment' under 'Reports' in Seller Central to see this report.
2. Forecasting Report subscribe & Download
Based on current memberships and sales history, Amazon's Subscribe & Save forecasting report estimates the sales for the next eight weeks.
It will display you all of the scheduled shipments for the following eight weeks, allowing you to manage your stock better.
Hover over 'Reports' in Seller Central and click on 'Fulfillment' to access this report.
'Subscribe & Save Forecasting' is located on the left-hand side, under 'Inventory.' You may obtain an excel file with an eight-week overview of inventory forecasts for the FBA Subscribe & Save program from this website.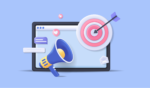 10 Quick and Helpful Tips to Supercharge Your Advertising on Amazon
Conclusion
Obviously, Subscribe & Save is a wonderful method to increase your brand recognition and loyalty while gaining regular purchases.
If you're suitable, it's a piece of cake. Test various discounts and evaluate the results to understand if it is OK for you or not.
You can freely ask us anything about Subscribe & Save!  Eva is with you on anything to grow your Amazon business!