Attention all Amazon sellers! Are you tired of relying solely on Amazon's internal traffic to drive sales? Well, buckle up because we've got a game-changer for you. Google Ads is here to give your Amazon products the boost they need by providing a steady stream of external traffic. 🚦
So, if you're ready to take your Amazon game to the next level and dominate the competition, keep reading as we explore the best way to use Google Ads for Amazon products. 🎯✅
Importance of Getting External Traffic for Amazon Products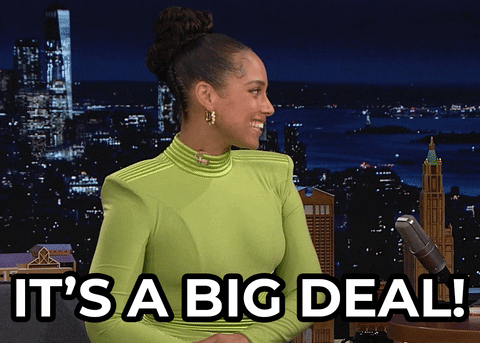 If you're selling products on Amazon, getting external traffic should be at the top of your priority list. Not only will it help bring in more revenue, but it can increase brand visibility and help form relationships with potential customers.
External traffic will help boost your organic search engine rankings and give your product page an extra edge over the competition. Additionally, external traffic can generate positive reviews, which are essential for any successful Amazon seller. 🏆
Getting external traffic isn't easy and requires extensive research and optimization to get right, but the payoff is more than worth it. Taking the time to understand how to get targeted visitors outside of Amazon's platform could lead to a drastic boost in sales for your products.
What Is Google Ads? How Does It Work?
Google Ads is an effective tool for driving organic traffic to your website and increasing the visibility of products in search results. It allows you to create ads that target specific audiences and appear prominently in Google searches. 🔍
Google Ads works by placing bids on keywords related to your product or service. When a user searches for those terms, your ads will appear along with regular search results. Once clicked, users are directed to your website or the product page. Google Ads also provides helpful tracking and analytics tools as well as reporting capabilities, so you can keep track of the performance of each advertisement.
Read More: Google Ads vs Amazon Ads
Can Your Directly Run Google Ad Campaigns on Your Amazon Listings?
No, you cannot run Google Ads campaigns directly on your Amazon listings. Amazon has its own advertising platform called Amazon Advertising, which allows you to promote your products on Amazon's marketplace. On the other hand, Google Ads is a platform for running search and display ads on Google's network of websites and apps. While both platforms can be effective for promoting your products, they operate independently of each other. 👌
You can't directly promote your Amazon listings on Google Ads since domain ownership is required. But there's a good hack to still leverage Google Ads for your Amazon brand: launching a simple eCommerce website, creating landing pages for your Amazon listings, and then running Google PPC Ads on those landing pages.
Benefits of using Google Ads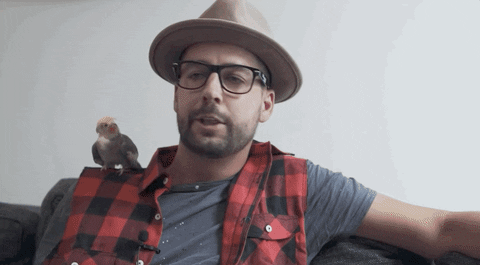 Google Ads Can Help You Increase Your Sales
If you're looking for a way to increase your sales on Amazon, then using Google Ads is a great option. By running ads on Google, you'll be able to reach a larger audience and get more people to see your listings. Additionally, you'll be able to target your ads specifically to people interested in what you're selling. 🙋‍♂️
Google Ads Can Help You Build Your Brand
Another benefit of using Google Ads is that it can help you build your brand. By running ads on Google, you'll be able to create awareness for your brand and get more people to learn about what you're selling. Additionally, you'll be able to create a more professional image for your business by running ads on Google.
Google Ads Can Help You Save Money
Another benefit of using Google Ads is that it can help you save money. If you're unfamiliar with how Google Ads works, it's a very cost-effective way to advertise. You'll only have to pay when someone clicks on your ad, so you won't have to waste any money on ads that don't generate clicks. 👎
Additionally, you can set a budget for your Google Ads campaign so that you don't spend more than you're willing to spend.
Selecting Keywords That Are Relevant to Your Products
Selecting the right keywords for your Google ads is like choosing the perfect spices for your dish. You want to pick ones that complement your product, not overpower it.
To ensure relevancy, start by brainstorming a list of words and phrases that accurately describe your offerings. Next, use tools like Google's Keyword Planner to determine which keywords have high search volume and low competition. ✅
Remember, it's not just about being popular but also about being specific. By choosing relevant keywords, you'll attract customers who are hungry for what you have to offer. So, season your ad campaign wisely and watch it sizzle!
Read More: Amazon Backend Keywords
Adjusting Budget and Bidding Strategies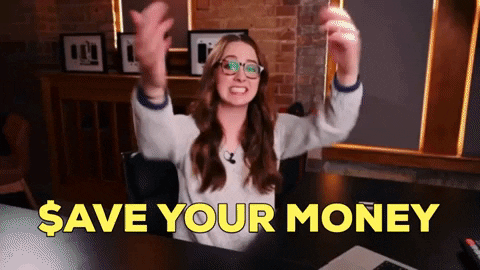 Adjusting your Google ads budget and bidding strategies is an important aspect of promoting your Amazon products. By carefully managing your advertising spend, you can ensure that you're getting the most out of your Amazon marketing efforts and driving more traffic to your Amazon product listings. To start, it's important to set a budget that is realistic and in line with your marketing goals. 🎯
From there, you can experiment with different bidding strategies to determine which approach works best for your products and target audience. This may involve bidding on specific keywords, adjusting bids based on the time of day, or targeting specific demographics. 📊
Regular monitoring and analysis of your advertising campaigns are essential to determining the success of your efforts and making data-driven decisions about adjustments to your budget and bidding strategies. You can maximize your ROI and drive more sales for your Amazon products by staying on top of your advertising spend.
There's No Time to Learn Google Ads? Outsource It!
Google Ads for Amazon products can be an overwhelming task for amateurs. Google Ads requires an understanding of search engine algorithm updates, keyword selection, retargeting strategies, and more.
To do Google Ads correctly you have to have time, energy, and good old-fashioned know-how—things that busy Amazon sellers don't have a lot of. So instead of spinning their wheels trying to master Google Ads when they have better things to do, smart sellers outsource Google Ads to focus on the other important aspects of their business. ✌
Outsourcing ensures that Google Ads are managed properly with the latest best practices so sellers can reap maximum returns from those campaigns. So just free up some precious time, inject some fresh expertise into your campaigns, and save yourself a load of hassle: outsourcing Google ads sounds like a no-brainer!
If you're looking to get the most bang for your buck in terms of Google Ads conversions, look no further than Eva's expert store management team. With their precision strategies, they can deliver the highest quality conversions at a fraction of the cost. So let them take the reins and manage your Google Ads campaigns with ease – trust Eva to help you reach your marketing goals! 💡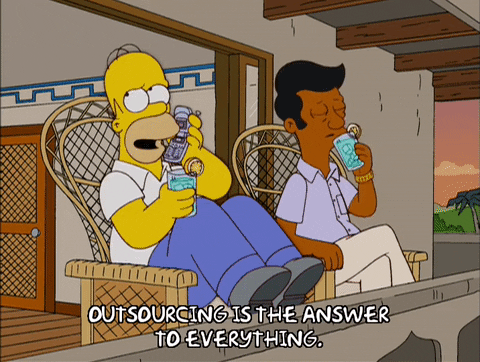 Frequently Asked Questions (FAQs)
How much does it cost to advertise on Google Ads for Amazon Products?
The cost of advertising on Google Ads for Amazon Products is based on a pay-per-click model, which means you'll only pay when someone clicks on your ad. The cost per click will depend on various factors such as the competitiveness of your keywords, the quality of your ad, and your target audience.
Can I target specific audiences with Google Ads for Amazon Products?
Yes, with Google Ads for Amazon Products, you can target specific audiences using demographic information, interests, behaviors, and more. This allows you to reach your ideal customers and increase the chances of making a sale.
How do I measure the success of my Google Ads for Amazon Products campaigns?
To measure the success of your Google Ads for Amazon Products campaigns, you can use various metrics such as impressions, clicks, conversions, and return on investment (ROI). You can also use split testing to see which ad variations perform best and adjust your campaign accordingly.
Conclusion
Google Ads can help you build your brand in multiple ways: by creating awareness, establishing a more professional image, and of course, generating leads and sales. But unless you're an expert at managing Google Ads campaigns, it might be a good idea to outsource this task to someone who is. Not only will they be able to manage your campaign using the latest best practices, but you'll also free up some precious time so that you can focus on other aspects of your business. 🎯✅
So if you're ready to get serious about Google Ads, contact us today for a free consultation. We'll show you how we can help you ace Google ads and take your business to the next level.
Getting Started With Eva Is Easy
Ready To Grow?
Start A Free Trial
Create an Eva account in seconds & link your Amazon account. Get a complimentary onboarding call to properly configure & dial in your settings or do-it-yourself using our help library containing 150+ articles and videos.
Have Questions?
We Got You
Need a little more guidance? Connecting with one of our experienced consultants is the best place to start.