"White label vs Private Label" might pop into everybody's mind, whether you're a first-timer or it's been a while since you sell on Amazon. You might be wondering what the key difference is between white label and private label products.
Both are great options to help your business grow, but they each have their own unique benefits. In this post, we'll break down the key differences between these two types of products and help you decide which one is right for you. So read on to learn more! 💡
What Are White Label Products?
The term White Label refers to products or services produced or offered by one business but rebranded and sold by other merchants under their own trademark (brand and logo). White label manufacturing is the process by which manufacturer companies apply the branding that the customer or seller requests after removing their "brand and logo" elements from the finished products.
In other words, white label products are generic products manufactured by a single manufacturer, but others can rebrand and sell them under their own brands. Since the manufacturers have already used their products, you as a seller cannot add any extra options that meet your requirements. Only the marketing, packaging, and branding are subject to change.
If your business has a well-known brand, you can identify your products as your own and use that brand's marketing and advertising efforts to promote your new products. A seller receives a higher profit and a lower price for creating a new product because there is no need to research the new merchandise and market. Additionally, since everything is prepared, launching the new product line won't take much of your time.
Since the manufacturers of white label products are unknown, it is challenging to list the most successful examples. It's worth mentioning that there are also white label services such as software as solution (SaaS) companies that sell their software services to other brands.
Read More: How to Sell Private Label Candles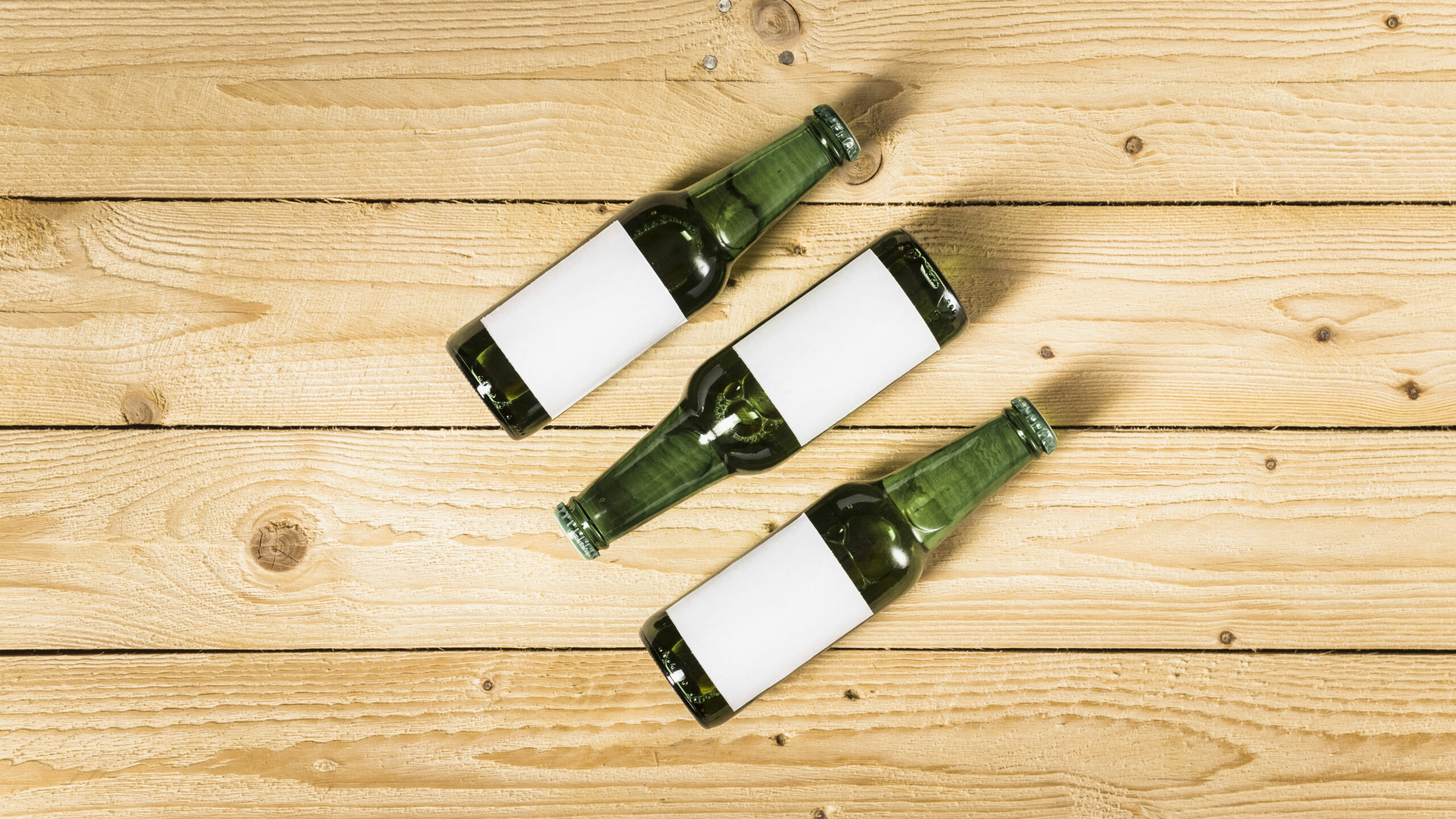 Examples of White Label Products
White label products are manufactured by one company and then sold under another company's brand. White labeling is common in various industries, from food and drink to beauty and cosmetics. In many cases, white label products are indistinguishable from their branded counterparts. However, there are some notable exceptions. Here are just a few examples of famous White label products:
1. Makeup: Kylie Jenner's beauty line, created by private label business Seed Beauty, which also creates cosmetics for ColorPop, is a well-known example. Although there is a difference, Kylie's brand products have higher prices.
2. Coffee: White-label selling is a common practice when selling coffee. Visit Dripshipper, a white-label coffee bean seller, if you are willing to sell this product and are interested in doing so. The integration even extends to Shopify stores.
3. T-shirts: one of the most widely purchased product groups. Additionally, producing your own customized, brand-name t-shirts while devoting your attention to marketing and sales is very convenient.
4. Mugs: Similar to selling designed t-shirts, you can also sell customized mugs by purchasing goods under your own brand. You can work with the white-label company to create unique items or add your brand's logos, packaging, and custom designs.
Most Famous White Label Products
Mountain Dew: Originally created as a mixer for whiskey, Mountain Dew was first sold under the White label of Hartman Beverage Company. It wasn't until 1948 that the beverage was acquired by Pepsi and given its now-famous name.
Oscar Meyer Hot Dogs: One of the most iconic hot dog brands in the United States, Oscar Meyer was actually started by a German immigrant who sold White label sausages out of his wagon. It wasn't until 1936 that the company began selling hot dogs under its own brand.
Axe Body Spray: First introduced in France in 1983, Axe body spray was originally sold under the White label name "Lynx." It wasn't until 2001 that the product was rebranded for the American market.
What Are Private Label Products?
A private label product is created by one business (brand) and sold under the name of another business or retailer. These retail businesses pay for the production and delivery of the products. They also provide all the product specifications on their websites.
Consider the scenario where you plan to sell goods from the renowned Adidas brand. This is regarded as a private label item. Private labels are thus a collection of products that the producers personally deliver to you. These products must be sold exclusively and are marketed under their own brand.
National brands are typically a little cheaper to sell, but the most important thing to remember is that if you trade these products wisely, you can make so much money.
Private label goods come in a wide range and are available everywhere. For instance, consider the well-known company Nike. Deliveries are only made by their reliable partners. After performing quality control, Nike places the brand tags before trading.
The same strategy is used by various clothing, cosmetics, and food companies. This business model can multiply your income by several times since you only pay for manufacturing private-label products.
In actuality, physical goods are the main use for private labels. There are numerous private labels on cosmetics, apparel, home goods, etc. Along with it, most people do not even know where most things come from.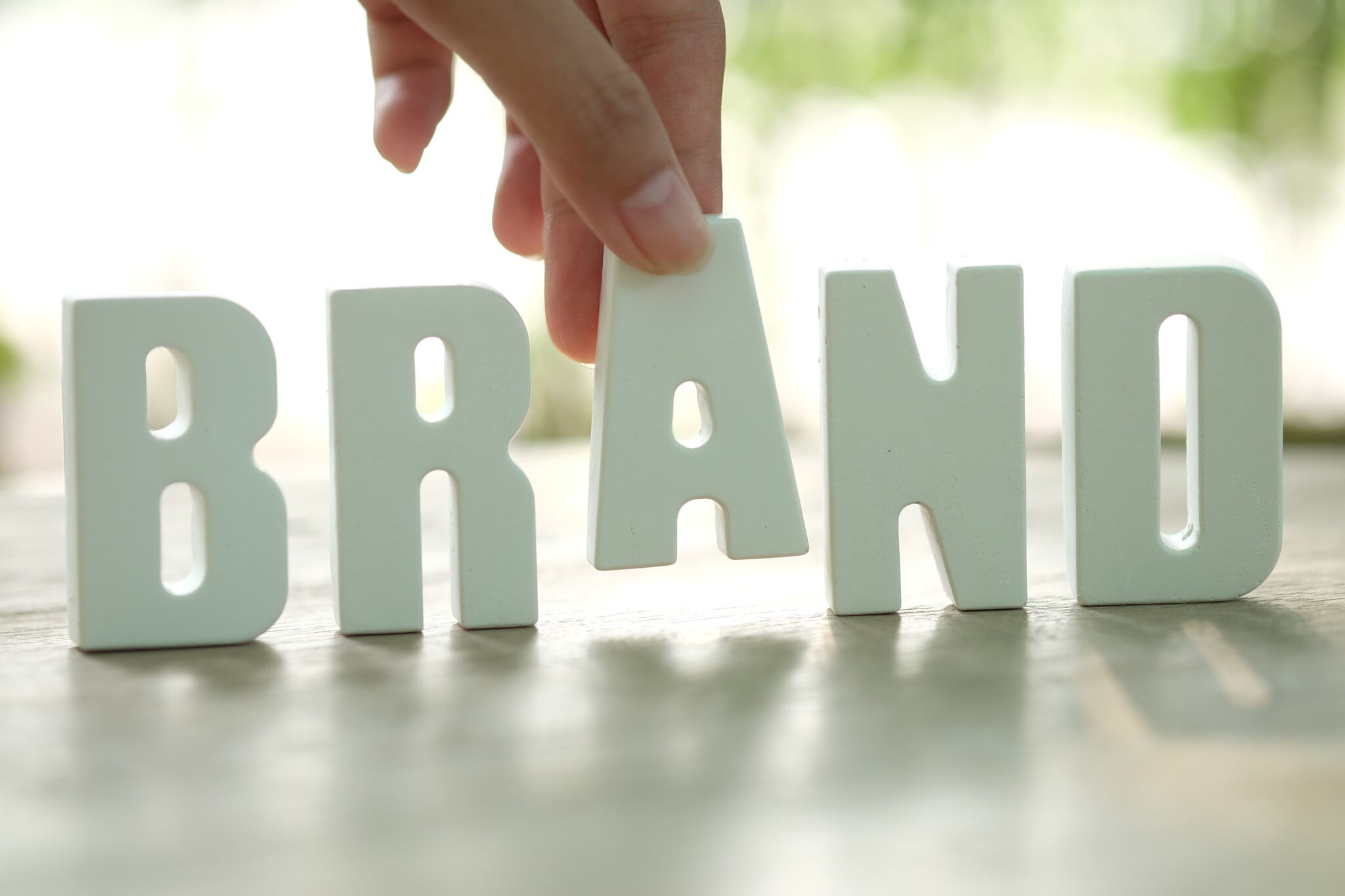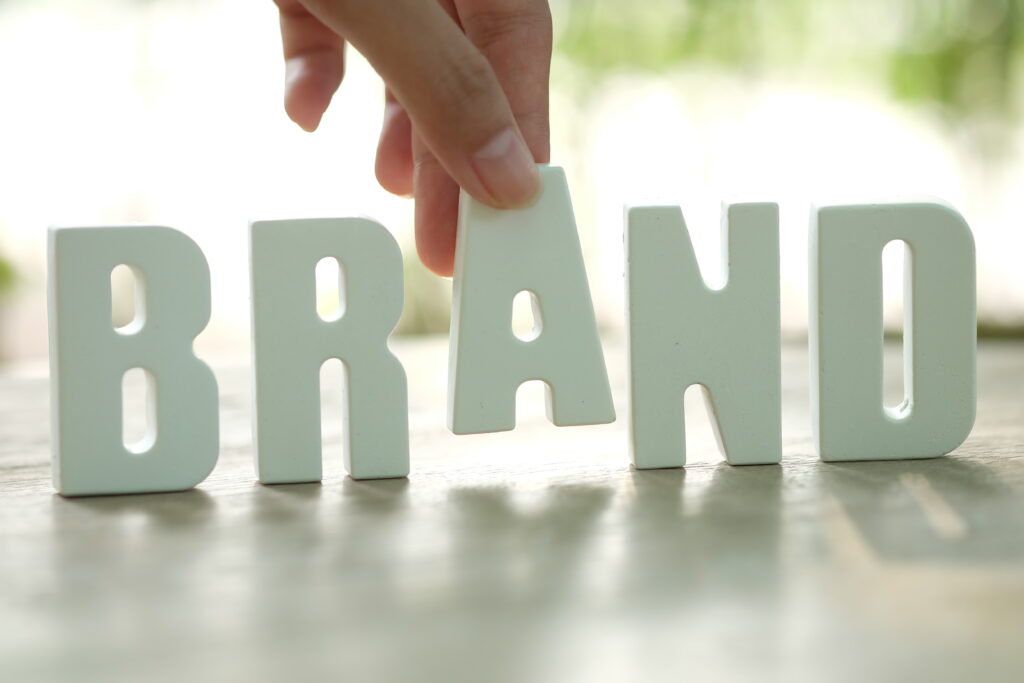 Examples Private Label of Private Label Products
The low cost of the goods is the private label's main benefit. Private labels are typically well-liked by big-box stores and supermarkets. It's a great way to get unique products into the hands of your customers. But what are the best private label products to sell? Here are some top examples:
-Health and beauty products: private label skincare, haircare, cosmetics, and fragrances are always among the highest demanded products on Amazon and other eCommerce platforms.
-Clothing and accessories: private label clothing, bags, jewelry, and other accessories are always popular.
-Home goods: private label home decor, kitchen items, bedding, and other home goods are always in demand.
– Olive oil: private label olive oils are now widely available and are often seen as being just as good as, if not better than, name-brand olive oils.
– Wine: private label wines are becoming increasingly popular, especially among budget-conscious consumers who don't want to sacrifice quality for the price.
– Coffee: private label coffee beans and ground coffees are now widely available and offer a great way for coffee lovers to save money without compromising on taste.
– Pet food: private label pet foods have become increasingly popular in recent years as more people seek out high-quality, affordable options for their furry friends.
The Most Famous Private Label Products
Heinz baked beans (Tesco Value)
Tesco is a well-known British supermarket where a variety of brands own brands are available. For instance, Tesco offers Heinz baked beans and Tesco Value baked beans, which are comparable to Heinz's. Here is an illustration of a private label and some of its benefits. If you cannot afford branded goods or do not wish to, you can purchase Tesco Value beans. Almost all large supermarkets, including Walmart, use this selling model.
Amazon Basics (owned by Amazon)
The most popular amazon private label brand on its marketplace is this one. A variety of office supplies, tech accessories, and household goods are available on Amazon Basics.
Kirkland (owned by Costco)
A Costco subsidiary and house brand, Kirkland creates goods under the Kirkland Signature name. Do you know that Starbucks coffee served as the "inspiration" for Kirkland coffee? "Custom roasted by Starbucks," it even says.
White vs. Private Label: Key Distinctions
Let's start by discussing similarities before determining differences. Some manufacturers produce both private and white label products.
You have complete control over all marketing and advertising initiatives as a seller.
The products can have new names.
The items you purchase do not bear any trademarks belonging to the manufacturers.
These ideas seem a little bit hazy, don't they? However, we do, in fact, have some insignia here. Start by concentrating on the most important of them.
Individualization
When it comes to white label products, all the items have already been made before you sign a contract with the manufacturer. Therefore, you can only alter the packaging.
It is also possible to sell goods that appear different to your customers when selling private label products, which allows retailers to customize products (even if the manufacturer sells a variation of your product to another retailer).
The Products' Exclusivity.
Private label sellers have complete control over the specifications of their products, preventing competing retailers from carrying comparable goods.
White label goods are not exclusive or one-of-a-kind because the manufacturers sell the same products to various retailers in addition to you.
Price and ROI
Due to the numerous competitors, selling white label products requires extensive advertising. Such a business can multiply your income by several times if all the marketing strategies are correctly implemented.
Trading private label goods require a significant outlay for private trademarks because you have access to all necessary data for product development, research, and marketing. But since you'll be selling rare and exclusive items, ROI is anticipated to be quite high.
The Type of Product
The majority of private label products are thought to be tangible goods, like clothing, for instance. Manufacturers produce these products, which retailers then sell.
Today, white label products are non-physical items like services or software given to retailers to resell under their own names.
Advantages of White Labeling
White labeling enables sellers to concentrate on the marketing aspect of their business while contracting out production to a white-label business.
White labeling is the best option if you want to start an eCommerce business but are not an artist or have no new product ideas.
It enables vendors to launch a company quickly.
Because you are not paying for establishing production, no significant investment is required.
suited for merchandising or side projects, such as monetizing an existing brand (e.g. blog)
High customer trust because customers will equate your name with quality and believe in your brand when they see it associated with a white-label business.
Benefits of Private Label Products
Product Ownership
When a retailer places an order for a product to be produced according to their specifications, they have control over what they get.
They have an agreement in place with the manufacturer directly so that they can manage the finished product's design, composition, and quality.
Profit margin
Private label brands are typically created to maximize profit.
Private label brands are more profitable and leave a better margin than national brands because they do not incur the national brand's branding costs or the middleman fee to bring them to the retailer's store.
Flexibility
One might assume that a small retailer has less influence over trends. Private labeling, however, enables them to meet customer expectations faster than the big brand.
The big brands have agreements with powerful manufacturers that can't be broken without suffering financial loss. The small retailer, however, might act brashly to introduce unexpected changes in the industry.
Branding
Private labels give retailers control over the look and feel of the brand they sell. The look and feel are entirely under the retailer's control. So the manufacturer knows what customers want to see visually in stores.
Enhanced Product Offering
When it comes to a particular niche, the retailer may be a creative company. However, by not providing the "one-stop for everything" concept, it might be missing some items and consequently losing customers.
Disadvantages of Private Label Products
Payments in Advance
Most manufacturers will demand an upfront payment to begin the process, particularly if this is the retailer's first interaction with them.
Small retailers may find this difficult, especially if they have limited control over the final product they will receive. However, these costs might be reduced once there is a mutual partnership.
Minimum Quantity for Orders
Minimum order quantity is necessary for products made specifically for the seller. You might not be able to buy the product or might have to pay more per item than was originally quoted if you can't cover this minimum order quantity.
White Label vs Private Label: Which Is Better to Use?
Private label products offer the advantage of being able to customize and market the product to your specific needs and target audience which is quite crucial for any brand on Amazon. With white label products, you're limited to whatever branding and marketing have already been done by the manufacturer. Ultimately, the best option for you will depend on your specific needs and goals.
Frequently Asked Questions (FAQs)
How to know if a product on Amazon is a private label?
The best way to know if a product on Amazon is a private label or not is to check the offers list. If only one seller is offering it, chances are high that the item is a private label.
How to source white label products for my Amazon business?
One option is Alibaba.com. This website has a huge range of white label products available, from electronics to food and drink. You can also find white label products on Amazon itself, although there may be fewer options available.

Another option is to contact manufacturers directly and ask if they offer white label products. This can be a good way to get better quality products, but it may be more expensive than sourcing from Alibaba.com.
See Also: Amazon Private Label, All You Need to Know to Perfectly Run Your Business
Conclusion
If you're looking for an easy way to get into the eCommerce game, private labeling is your best bet. You'll save time and money while still delivering a great product to your customers.
Ready to start reaping the benefits of private labeling? Eva can help you get started today with an all-in-one optimization platform, exclusively designed for private label brands on Amazon!