If you're in the food business, expanding your reach to online platforms like Amazon can open up a world of opportunities. 🍔💹
With millions of hungry customers browsing Amazon's virtual aisles, selling food on this e-commerce giant can lead to mouthwatering profits.
But where do you start? How do you navigate the unique challenges of selling food products in the online marketplace?
In this blog, we'll guide you through the process, providing you with actionable steps, valuable insights, and expert tips on how to sell food on Amazon and drive a delectable profit.
Let's go!
How will Online Food Sales Stand Tall?
Well, simply that's because Amazon has become an essential part of many households, particularly when it comes to buying groceries and other food items. Amazon offers a wide selection of food products from massive-scale to small CPG companies, and it's convenient for people who want to save time and effort on going to the grocery store.
Plus, Amazon Prime members get free two-day shipping on most food items, which is a big perk. So, even though the pandemic is over, don't expect Amazon's food sales to slow down anytime soon.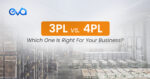 3PL vs 4PL: What's the Difference and Which One is Right For You?
Shelf-Stable Food or Refrigerated?
Amazon is a vast and ever-expanding marketplace, making it the perfect place to sell everything, including food. However, before you start stocking your shelves with groceries, you need to decide whether you want to sell on-the-shelf or refrigerated food.
Obviously, the items that don't need special maintenance, like dry pasta and canned food, will last longer in the warehouse, don't break down during the fulfillment process, and help you save so much money on storage and shipment fees.
But selling perishable goods has its perks too. Refrigerated foods are often more expensive than their shelf-stable counterparts, so you can make a higher profit margin.
Plus, there's always a demand for fresh food, so you're sure to find customers no matter what time of year it is.
So, should you sell on-the-shelf or refrigerated food? The answer is up to you. Amazon provides the perfect platform for selling both kinds of food, so it's a matter of deciding what kind of products you want to sell.
Pros and Cons of Selling Food on Amazon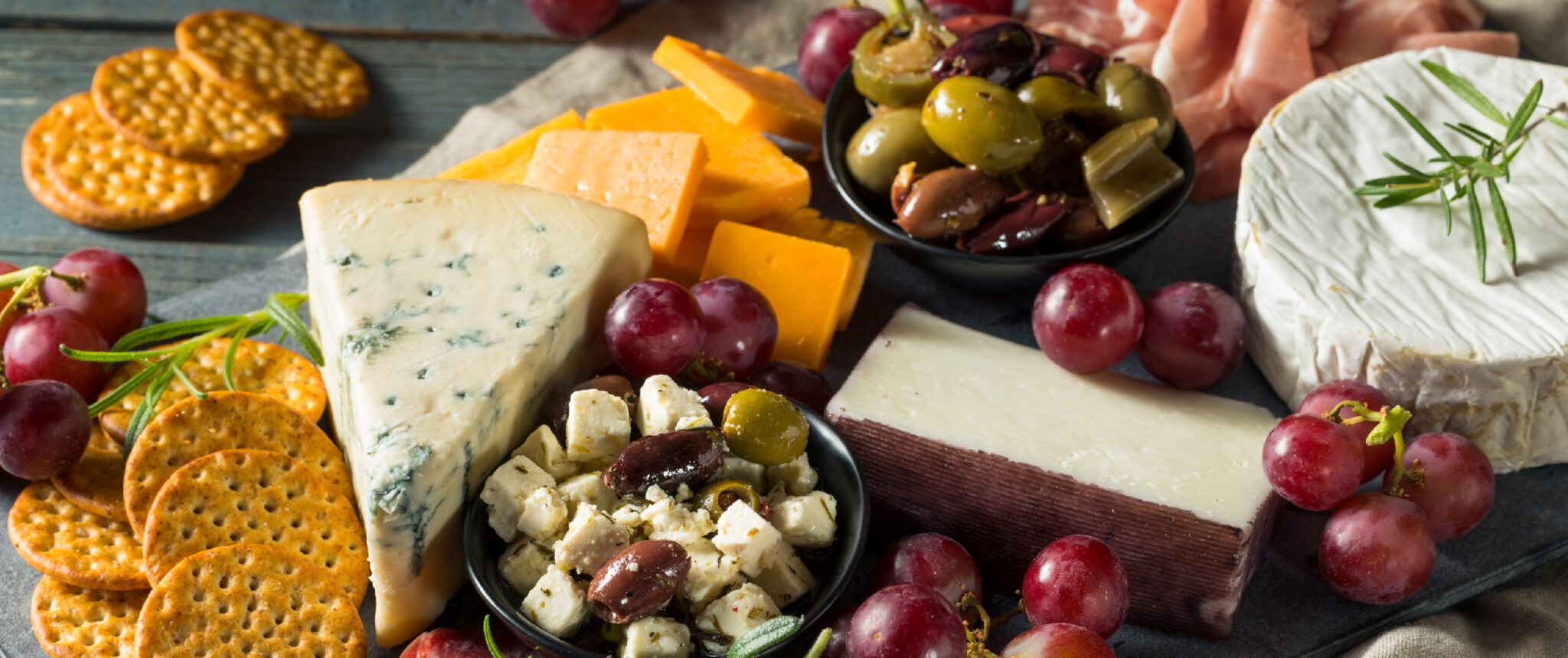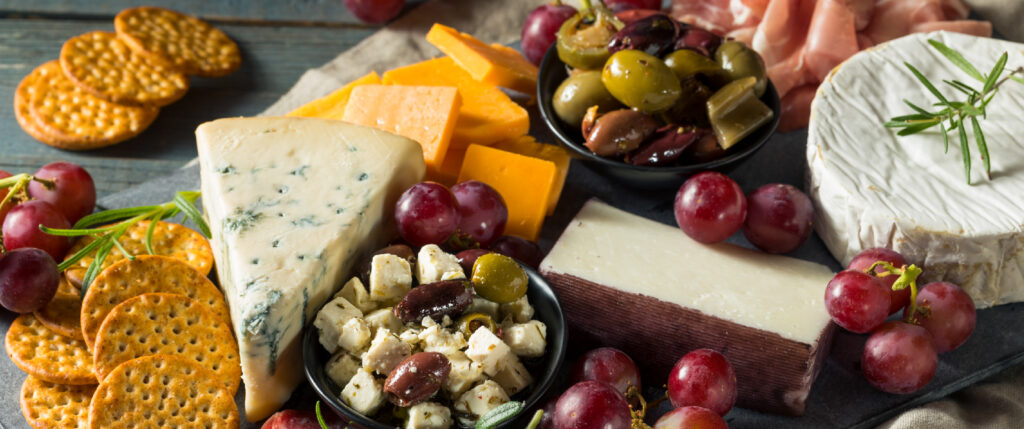 | | |
| --- | --- |
| Pros | Cons |
| Access to a large customer base | Intense competition from other sellers |
| Potential for high sales volume | Strict regulations and compliance requirements |
| Convenient fulfillment with FBA | Challenges with perishable and fragile items |
| Ability to reach customers nationwide | Potential for negative customer reviews |
| Opportunity for brand exposure | Limited control over product presentation |
| Availability of customer reviews | Potential for price undercutting by competitors |
| Option to leverage Amazon advertising | Shipping costs can impact pricing |
| Ability to offer Prime shipping benefits | Complex inventory management for perishables |
Pros
1. Amazon is a Trusted Platform
When it comes to selling food online, one of the biggest concerns is safety. After all, people trust you with their money and want to ensure they will get what they paid for.
Amazon is a trusted platform with a long history of customer satisfaction, so sellers can feel confident that they're in good hands.
2. You Can Reach a Wider Audience
Another big advantage of selling food on Amazon is that you can reach a much wider audience than you would if you were selling on your own eCommerce website or a brick-and-mortar store.
Amazon is the most popular online shop in the world, so you'll have the opportunity to sell to people from all over the globe.
3. You Can Get Started Quickly and Easily
One of the great things about selling food on Amazon is that it's quick and easy to start. Unlike starting your own website or brick-and-mortar store, which can take months (or even years), you can be up and running on Amazon in just a few days.
Cons
1. You'll Have to Compete with Big Brands
One downside of selling food on Amazon is that you'll compete with some of the largest brands. If you're not careful, getting lost in the shuffle is easy.
That said, there are ways to stand out from the competition, such as by offering unique products or outstanding customer service.
2. There Are Some Restrictions on What You Can Sell
Another potential downside of selling food on Amazon is some restrictions on what you can sell.
For example, you can't sell alcohol or tobacco products, and there are restrictions on perishable items. That said, there are still plenty of options for sellers willing to work within the guidelines.
How to Get Amazon Approval to Sell Food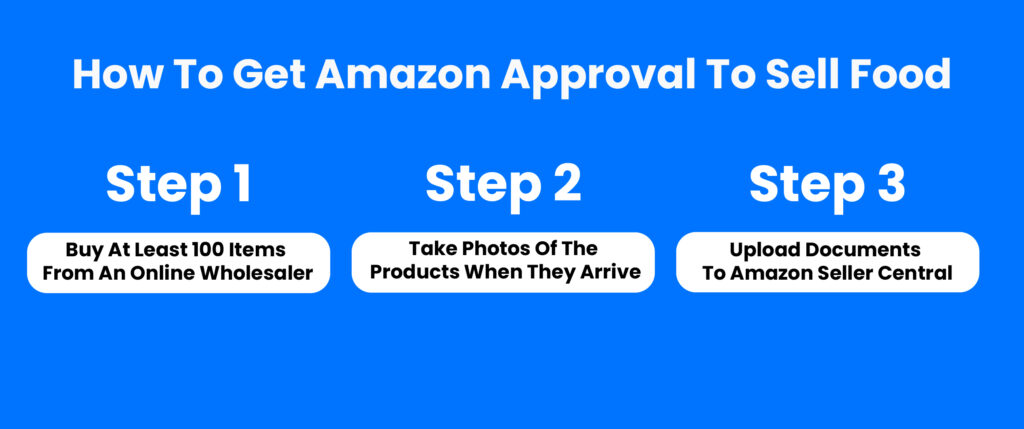 If you're a new seller, the answer is almost certainly no. Food is one of the restricted categories on Amazon, which means you must get approval before selling, also known as ungating.
The restrictions on selling groceries make much sense. Amazon must ensure that its sellers are trustworthy and the products are safe and of high quality.
Ungating is a relatively simple and low-cost process. You'll sell in the grocery category in no time if you follow the steps below.
To be approved, you must first create a professional seller account if you haven't already.
Next, you'll need an invoice from a wholesale distributor for a restricted grocery item, as well as clear, high-quality photos of your product:
Step 1: Buy at Least 100 Items From an Online Wholesaler
The first requirement for Amazon to approve a food listing is an invoice from a distributor. There are numerous distributors from which to choose.
Whatever products you choose, make sure to order ten of each. To grant approval for a category or brand, Amazon requires this minimum order quantity.
Step 2: Take Photos of the Products When They Arrive
When your products arrive, take clear photos of them. I like to approach this as if I were photographing a potential customer, using a white background and taking the best photos possible.
Firstly, photograph one item from every angle, making sure the brand is legible. The ingredients list and expiration date (if applicable) are visible on grocery and gourmet food.
Next, photograph all 100 products together. You are now ready to submit to Amazon.
Step 3: Upload Documents to Amazon Seller Central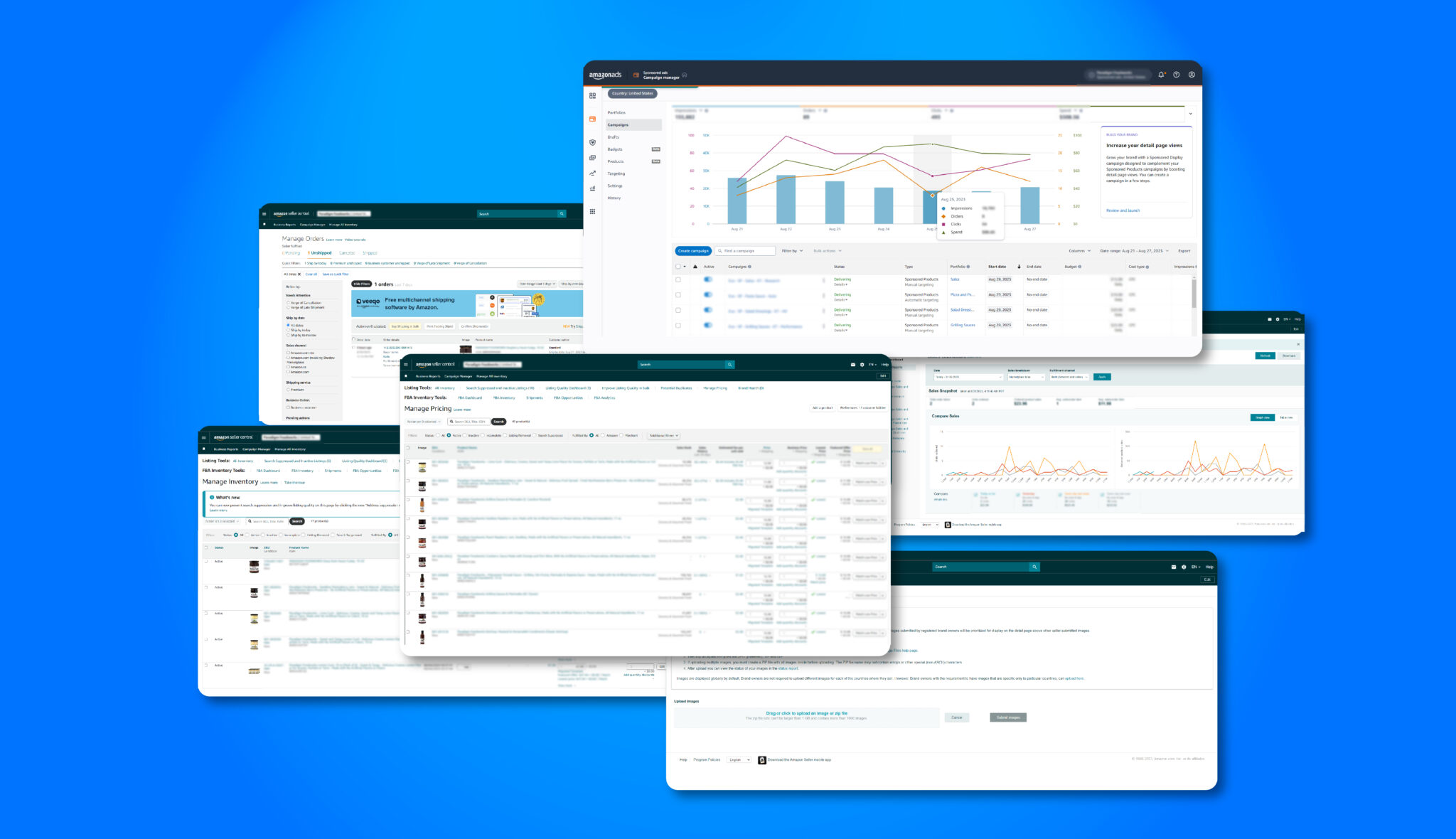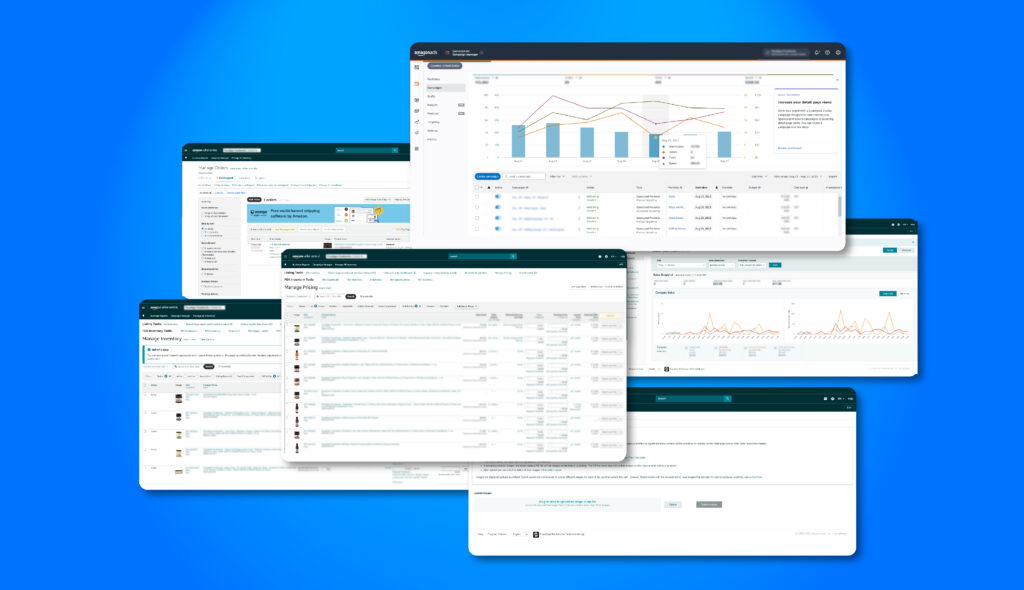 Go to the Add a Product page and search for the product in each category or brand where you are getting ungated. Select the listing that best matches your product. It's fine if Amazon doesn't list your exact size, flavor, or version.
You should be fine as long as the brands match.
You should see a button that says you need permission to sell the product. Click the button, then upload your invoice and photos before clicking submit.
And there you have it! Amazon claims that getting approval in restricted categories can take up to a week, but in my experience, the process takes anywhere from a couple of hours to a few days.
How to Find a Good Source for Selling Food on Amazon?
Private Label
You'll need to find a reliable source if you're selling amazon private label food on Amazon. This can be tricky because there are so many different options out there.
You'll want to find a reliable source with a good reputation. You'll also want to find an affordable source with a wide selection of products. Luckily, there are a few tips to help you find the perfect private label source for your needs:
Take some time to read online reviews.This gives you a good idea of which companies are reputable and which ones to avoid.
Ask other Amazon sellers for their recommendations. They'll be able to tell you which sources they've had good experiences with.
Take some time to compare prices.
You'll want to find an affordable source without sacrificing quality. By following these tips, you'll be sure to find a great Amazon FBA private label source for your food business on Amazon.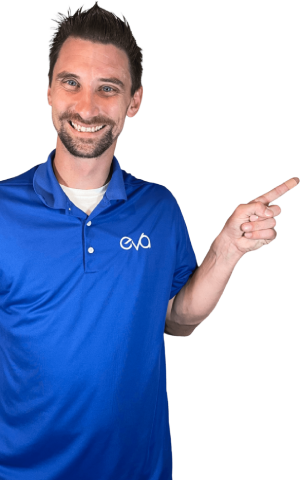 Discover How To Supercharge Your Profits From Amazon & Beyond
Tech – unlock more revenue, increase efficiency & maximize profitability with integrated AI solutions
Agency Services – our ex-Amazonian team provides key insights, expertise & handles everything for you from A-Z
3PL Fulfillment Solutions – real-time inventory management connected to Eva tech across Amazon marketplaces
Wholesale
Reselling on Amazon can be a quick and efficient way to earn some extra income. But where do you find products to sell? One option is to find a wholesale source for food items.
However, not all wholesalers are created equal. Here are a few tips for finding a good wholesale source for selling food on Amazon:
Firstly, make sure the wholesaler is reputable. There are plenty of sketchy businesses out there, and you don't want to get mixed up with one. Check out online reviews and see what other resellers say about the company.
Secondly, make sure the prices are competitive. There's no point in working with a wholesaler charging exorbitant prices. Shop around and compare prices before settling on a source.
Thirdly, make sure the products are high quality. Remember, you're representing the wholesaler when you sell the products on Amazon, so you want to make sure they're top-notch.
Otherwise, you could end up getting negative feedback from buyers – which is something you definitely want to avoid.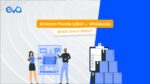 Amazon FBA Wholesale vs Private Label: Which One Is Right For You?
Online Arbitrage
The first step to getting started with online arbitrage on Amazon is to find low-priced products to sell. There are several ways to do this, but one of the easiest is to search for clearance items at online retailers.
Once you've found some potential products, it's time to research them on Amazon to see what prices they're selling for. If the price is significantly higher on Amazon, it's a good candidate for online arbitrage.
Once you've found some good candidates for online arbitrage, the next step is to purchase the products and list them for sale on Amazon.
When listing your products, use crisp, clear photos and descriptive text, so potential buyers know exactly what they're getting. Once your products are listed, all that's left to do is sit back and wait for the sales to come in!
How Can Eva Help Your Amazon Brand?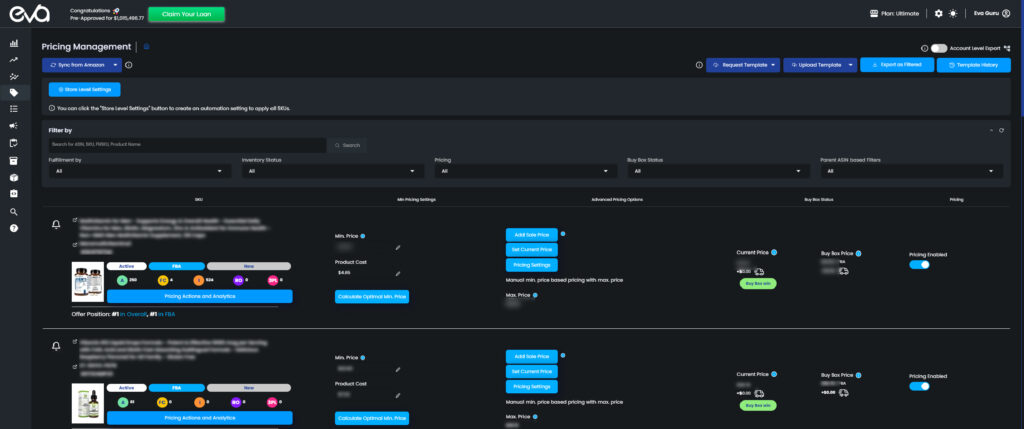 Eva combines superhuman AI technology with top human eCommerce expertise in order to create a holistic software solution for food brands that meets all your needs, from competitive pricing and advertising to 3PL logistics and returns management.
Eva's All-In-One services will save you time and give you space for production and creativity in order for you to maximize quality and gain customer trust. Eva offers Branding & Desing Services, Reimbursement and much more!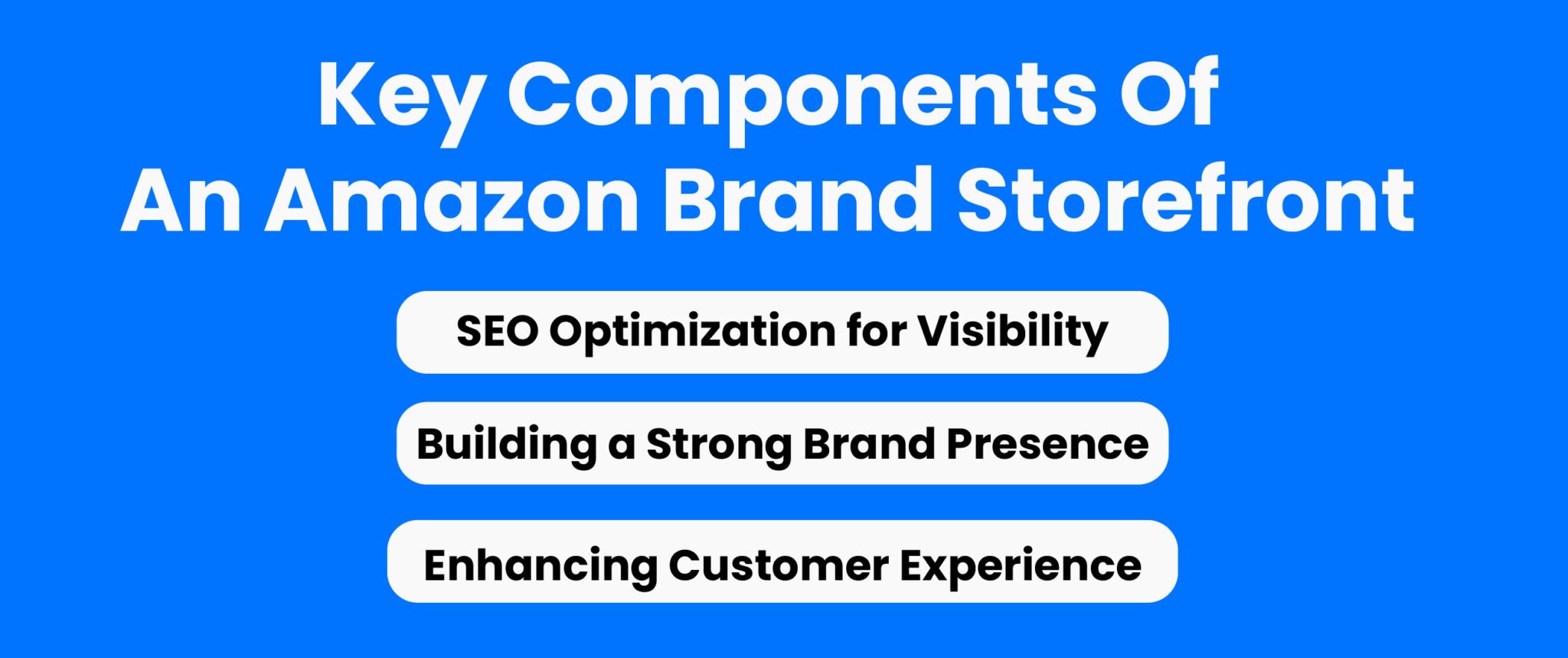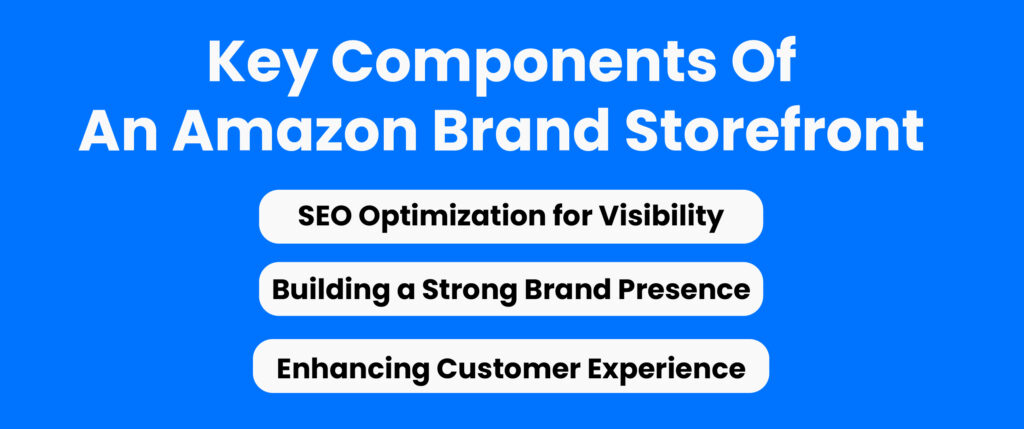 Eva's leading-edge platform ensures that you have maximized sales and profit margins hence you never going out of stock or overstocking by deeply integrating pricing and supply chain management.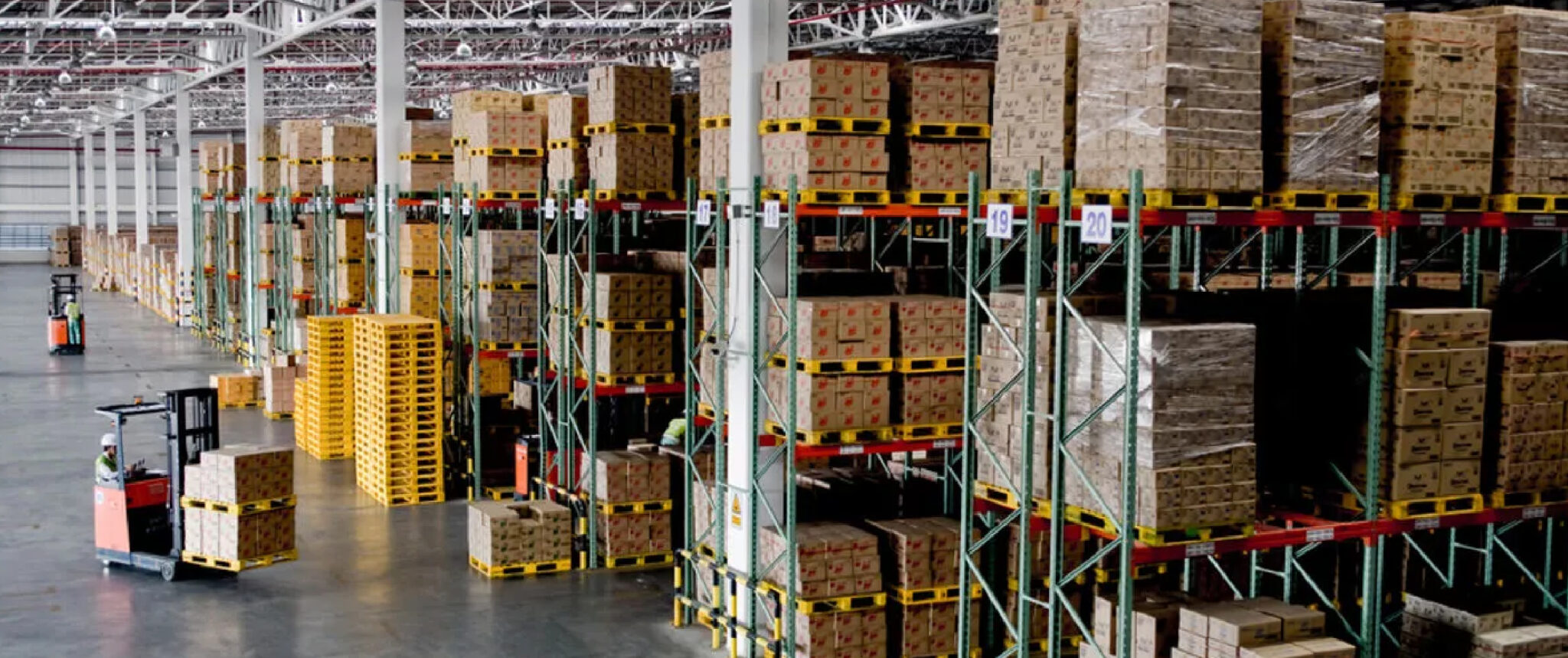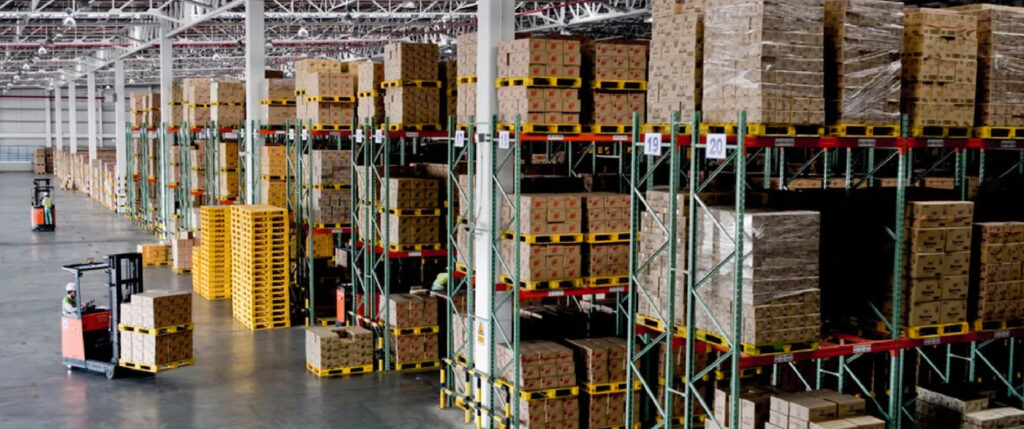 You are always welcome to give Eva a try with a 15-day Free Trial — the results will speak for themselves!
Conclusion
Amazon is still a top destination for food shopping, even though the pandemic has ended. This is because Amazon offers a wide selection of food items, plus Prime members get free two-day shipping on most food items.
In order to increase your sales on Amazon, ensure that you're taking advantage of these benefits and offering products people want to buy.
Frequently Asked Questions (FAQs)
Is it good to sell food on Amazon?
Yes, it's a great idea to sell food on Amazon. It is the world's largest online retailer, so your products will have a vast audience. And because Amazon is a trusted site, customers will be more likely to buy your food products.

Plus, Amazon offers built-in features like Prime shipping and order tracking that will make it easy for customers to buy from you. So if you're looking to expand your business and reach more customers, selling food on Amazon is a great way to do it.
How do I sell my imported food on Amazon?
You can sell your imported food on Amazon by following these simple steps:

1. Sign up for a seller account on Amazon.com.
2. Select the "Food and Grocery" category from the list of product categories.
3. Add information about your product, including photos and a product description.
4. Enter shipping information, also including the weight and dimensions of the package.
5. Select a payment method such as credit card or PayPal.
6. Review your listing and submit it in order to get approved by Amazon.
Can you sell pet food on Amazon?
Yes, you can sell pet food on Amazon. In fact, Amazon is a great place to sell pet food because it's a trusted site with a large customer base.

When selling pet food on Amazon, it's important to make sure that you comply with all of the relevant regulations and that you list all of the ingredients in your product. You should also include high-quality images of your product and detailed descriptions to help potential buyers make informed decisions.