Do you have a product that you sell on Amazon? Are you looking for ways to get more visibility for your product? If so, then using hashtags could be the answer! This blog post will discuss how to use Amazon FBA hashtags on social media to get more eyes on your product. Keep reading to learn more! #️⃣🚀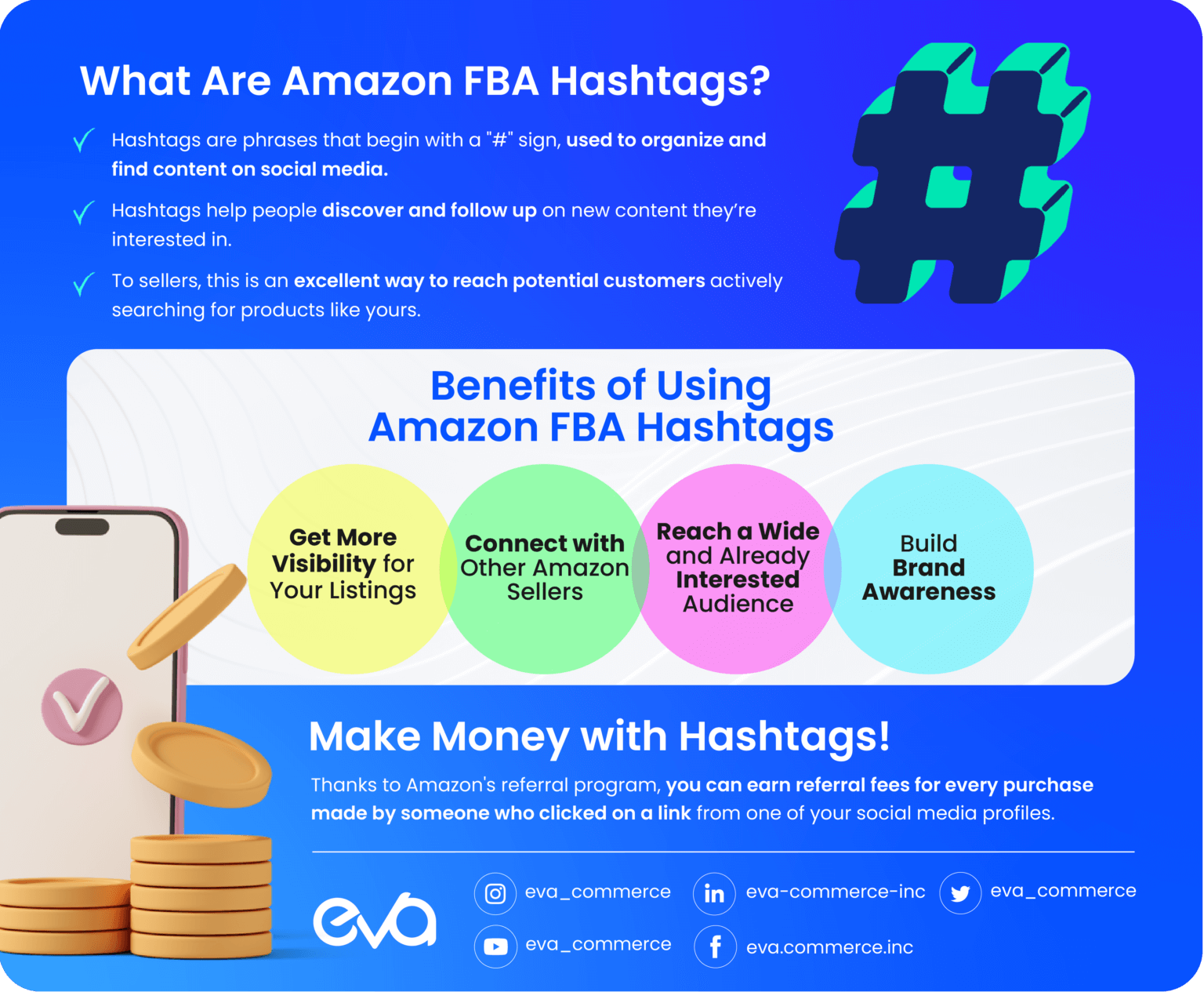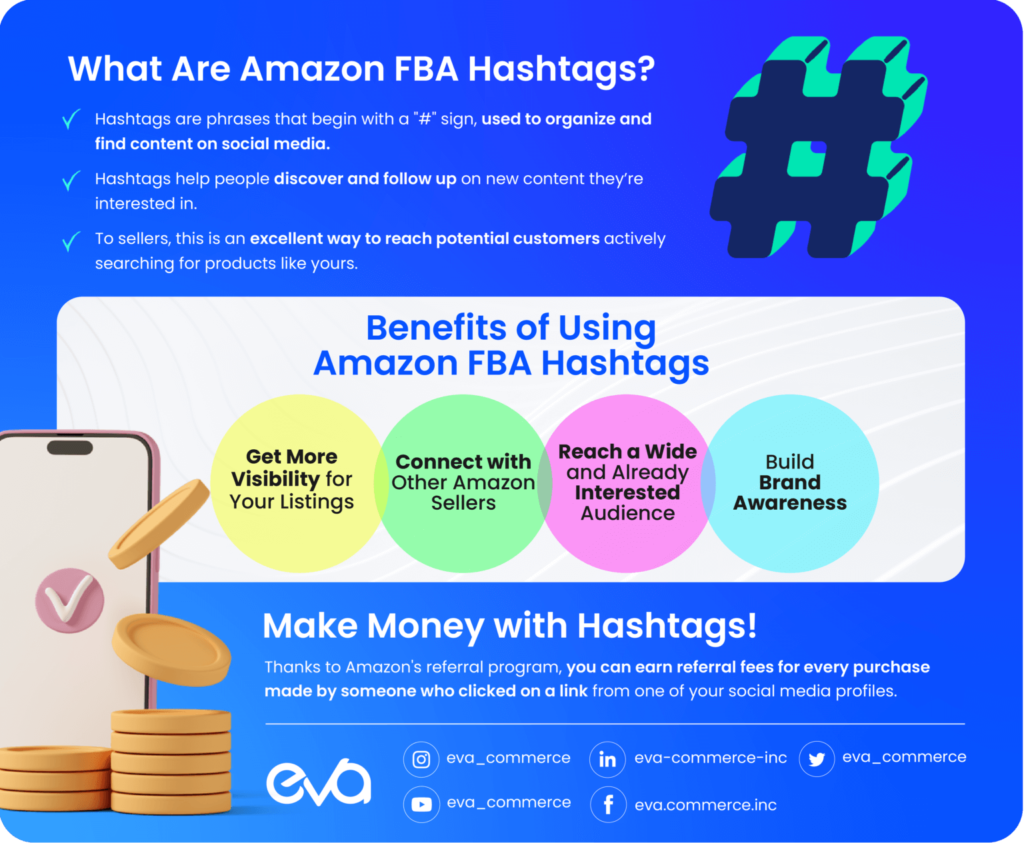 Hashtags are those little words or phrases that begin with a "#" sign. You may have seen them before on social media sites like Twitter and Instagram. People use hashtags to organize and find content on these sites. For example, if you're interested in seeing all the latest posts about cats, you can search for the hashtag #cats. 😺
Hashtags can be used to search for just about anything! For example, if you want to see what people are saying about the latest episode of your favorite TV show, simply search for the hashtags #RingsOfPower. Want to find out what people are saying about inflation in the US? Search for #Inflation2023! Hashtags are an excellent way to discover and follow up on new content on social media platforms.
Read More: Social Media Marketing for Amazon Sellers
Hashtags are essentially social media marketing gold for Amazon FBA sellers. By using hashtags, sellers can reach a larger audience of potential customers actively searching for Amazon products. Additionally, hashtags can help to create a sense of community and build relationships with other Amazon FBA sellers.
In the world of eCommerce, where word-of-mouth is one of the most powerful forms of marketing, hashtags provide a way for Amazon FBA sellers to tap into that power and reach a wider audience. So, if you're not already using hashtags to promote your Amazon FBA business, you're missing out on a lot of potential customers. 📢⭐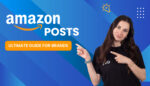 Amazon Posts: Ultimate Guide For Brands+7 Inspiring Examples
Amazon FBA sellers can get many benefits from using hashtags on social media. Hashtags help you reach a broader audience, connect with other Amazon FBA sellers, and get more visibility for your product listings. Here are some of the top benefits of using hashtags on social media for your Amazon FBA business:
1. Reach a Wider Audience:
Hashtags can help you reach users who are not following you yet but are interested in your niche. When you use relevant hashtags, your posts will show up in the hashtag feed, and people searching for that particular hashtag will be able to see your post.
2. Connect with Other Amazon FBA Sellers:
There is a growing community of Amazon FBA sellers on social media, and hashtags can help you connect with them. You can use hashtags to find posts from other sellers in your niche, start conversations, and collaborate on marketing initiatives.
3. Get More Visibility for Your Product Listings:
If you include hashtags in your product listing descriptions on Amazon, your products will show up in the hashtag feed when someone searches for that hashtag. This can help you get more visibility and traffic for your listings.
4. Hashtags Help You Build Brand Awareness:
When you use hashtags, you're helping to increase your brand's visibility. This leads to more potential customers becoming aware of your business and what you have to offer.
Using hashtags on social media is a great way to reach a wider audience, connect with other Amazon FBA sellers, and get more visibility for your product listings. So start using hashtags today to grow your Amazon FBA business!
Amazon's referral program is a great way to get rewarded for external traffic brought by hashtags on social media. 🎁
Off-Amazon marketing can bring traffic to your product listings from other sources, such as TikTok, Facebook, Twitter, or Instagram. You earn a referral fee when someone clicks on a link from one of these sites and makes a purchase.
This is a great win-win deal to maximize your earnings potential and get more people to shop at Amazon.com. So if you want a way to get more people to visit your listings, consider using Amazon's referral program. Hashtags are perfect for increasing your visibility and reaching potential customers who may not be familiar with your brand.
So why don't you use them to your advantage? With Amazon's referral program, you can earn referral fees for every purchase made by someone who clicked on a link from one of your social media profiles. So start tagging away and see the rewards roll in!
For Creating A Community With Other Sellers:
#AmazonFBA #AmazonFBAseller #AmazonFBAtips #AmazonFBAsecrets #AmazonFBAexpert #AmazonFBAbusiness #AmazonFBAlife #AmazonFBAcourse #FBAseller #FBAmarketing #FBAads #FBAcampaign #FBAadvertising #FBAwholesale #FBAbusiness #AmazonSellers #AmazonSelling #AmazonSellerTips #AmazonSellingTips #SellingOnAmazon #SellOnAmazon #AmazonPrivateLabel #AmazonWholesale #AmazonPPC #AmazonPPCtips #AmazonPPCexpert #AmazonMarketing #AmazonNews #AmazonMarketplace #AmazonSEO #AmazonSellerCentral #AmazonStore #AmazonBusiness #AmazonBrand #AmazonProducts #AmazonListing #AmazonListingOptimization #AmazonLogistics #AmazonConsultant #AmazonConsulting
Location-Based Amazon Hashtags:
#AmazonUSA #AmazonUK #AmazonCA #AmazonCanada #AmazonBR #AmazonBrasil #AmazonIndia #AmazonFBAindia #AmazonDE #AmazonGermany #AmazonFR #AmazonFrance #AmazonMX #AmazonMexico #AmazonES #AmazonNL #AmazonIT #AmazonItalia #AmazonTR #AmazonUAE #AmazonJapan
Amazon Seller Hashtags For Reaching out to Customers:
#AmazonFinds #AmazonDeals #AmazonDeal #AmazonClearance #AmazonSales #AmazonShopping #AmazonPrime #AmazonPrimeDeals #AmazonPrimeDayDeals #PrimeDayDeals #AmazonPrimeDay #AmazonInfluencer #AmazonReview #AmazonReviewer #FoundItOnAmazon #AmazonFashion #AmazonBestSeller #Amazongram
Hashtags can be absolutely powerful for boosting engagement, impression, and conversion on social media, but only if they're used effectively. Here are a few tips to help you get the most out of hashtags:
First, don't go overboard. A few strategically-placed hashtags will do the trick; there's no need to cram your posts full of them.
Second, make sure your hashtags are relevant to your content. There's nothing more annoying than seeing a hashtag that has nothing to do with the post it's attached to.
And finally, don't be afraid to get creative. Hashtags are an opportunity to show off your personality and make a good impression on potential customers or clients. So have fun with them, and see how they can help you achieve your social media goals.
Read More: 7 Reasons to Choose Eva as Your Brand's Co-Pilot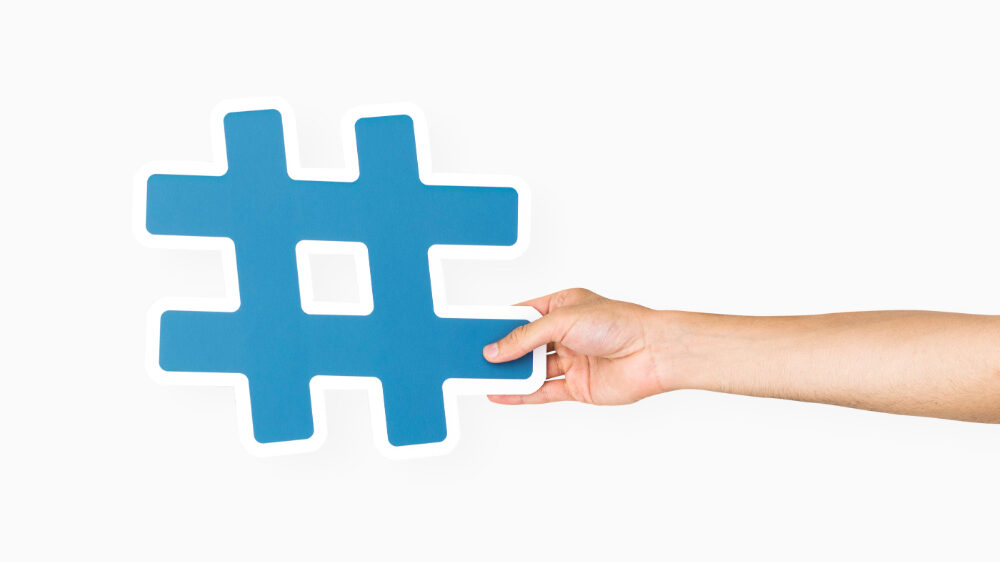 When it comes to Amazon products, there are a lot of different hashtags that you can use. But should you use branded hashtags for your Amazon products?
The short answer is: it depends.
If you run an Amazon private label business, branded hashtags can be a great way to promote your products and build brand awareness. However, if you're selling wholesale products that others also sell, then branded hashtags might not be effective and even get you in trouble with intellectual property issues.
Ultimately, it's up to you to decide which hashtags will work best for your Amazon business.
The short answer is No. Hashtags work on LinkedIn, Twitter, TikTok, Facebook, Instagram, and YouTube quite the same way. On the other hand, hashtags are totally useless on Reddit and Pinterest.
There's one unique condition here, and that is Telegram. Although hashtags can be used on the posts on a Telegram channel, they're only meant to sort and organize the posts inside the channel, and nobody outside that channel can reach out to that post searching for that specific hashtag.
How Can Eva Help Your Brand to Sell on Amazon?
Eva combines superhuman artificial intelligence technology with top human eCommerce expertise to create an all-in-one platform for Amazon brands to meet all your needs, from pricing and Amazon advertising to 3PL logistics and returns management.
By deeply integrating pricing and supply chain management, Eva's revolutionary platform ensures that you have maximized sales and profit without ever going out of stock or overstocked.
You are always welcome to give Eva a try with a 15-day Free Trial — the results will speak for themselves!
Do Hashtags Work On Amazon Posts?
Yes, You can use Amazon seller hashtags to improve the visibility of your listings and posts. When customers search for a hashtag, they can find your products faster in their hashtag feed, which can help boost sales.
What Are The Top 3 Trending Amazon Hashtags?
#Amazon, #AmazonPrime, and #AmazonDeals are some of the most popular Amazon seller hashtags. Other trending Amazon hashtags include #AmazonFinds, #Kindle, and #OnlineShopping.
Which Are The Most Popular Amazon Fba Hashtags?
While the popularity of Amazon seller hashtags changes over time, some of the most popular ones include searches like #AmazonPrime, #Amazon Deals, and #AmazonFinds. While these have thousands of searches, they're also competitive, so use them sparingly.
Where To Use Amazon Seller Hashtags?
The best place to use Amazon seller FBA hashtags is in your product descriptions, social media posts, and the titles of Amazon listings. Make sure to use relevant hashtags that are related to your products so customers can easily find them.
Can you use hashtags on Amazon?
Yes, Including hashtags in Amazon product listings can increase visibility and traffic by appearing in searches for those hashtags.
Conclusion
To sum up, hashtags are a powerful tool that Amazon FBA sellers should use to reach more potential customers. By creating a sense of community and building relationships with other sellers, you can create word-of-mouth marketing that will help your business grow. 📈🌱
If you're not already using hashtags, now is the time to start! To learn more about how Eva can help you get your Amazon FBA business on the right track, contact us for a Free Consultation. We would love to hear from you!