If you have started a new business on the Amazon marketplace, you must have seen and understood the struggles of convincing the first few customers to leave some friendly words, as Amazon reviews are becoming the most important factor for both customers and the Amazon ranking algorithm.
We all know the pressure that comes with the threat of an unsatisfied customer leaving a bad review. However, as the online retail industry continues to boom, some customers even exploit the opportunity.
While the years' adage of 'the customer is always right, has been around since the 1900s, the advent of social media has just made things trickier.
Now, the highly informed consumer can not only readily find out about someone else's experience with a product or business but can also share their own, just with the tap of a finger. With the rapid growth in online retail, most online businesses now compete for the same pockets. This is where Amazon reviews seem to be making a difference.
How do Amazon Reviews Work?
Amazon pays much importance to Amazon reviews and encourages online buyers on the platform to share their experiences honestly. Both positive and negative reviews are equally welcomed as long as they are genuine and reflect the true feelings of the buyer.
What happens if a customer leaves an ingenuine bad review for whatever reasons? What if Karen gives a one-star rating just because the seller did not meet her unnecessary demands? Being aware of the misuse and exploitation that can quickly ensue with product ratings and Amazon reviews, Amazon has a strict zero-tolerance policy for any misleading or manipulative reviews.
Amazon removes any review falling under the following categories  
Multiple negative reviews by the same person for the same product.
Review of anyone financially involved with the product.
Thought of anyone closely and personally related to the seller/owner.
Any review was done in exchange for monetary rewards or bonus in-game credits.
Review of a manufacturer on their listing as an unbiased shopper.
Any negative review by a seller on competitors' listings.
A positive review from an artist on another artist's album in exchange for a positive review from them.
How Important Are Amazon Reviews?
The straightforward and short answer is yes. About 75% of U.S consumers look for products with the best ratings and reviews when shopping online. Amazon reviews have become so crucial in eCommerce. They make up for the absence of a sensory tangible product experience that a potential buyer would have gotten in a brick-and-mortar store.
In addition to that, Amazon reviews further add a layer of testability. It is very much like taking the product home, testing it, and using it for a while to see if it is good, without having to pay for it. These reviews help people figure out the product quality, features, and other attributes and allow them to decide if the product is even right for them.
However, these are why product ratings and Amazon reviews are essential for potential buyers and product seekers.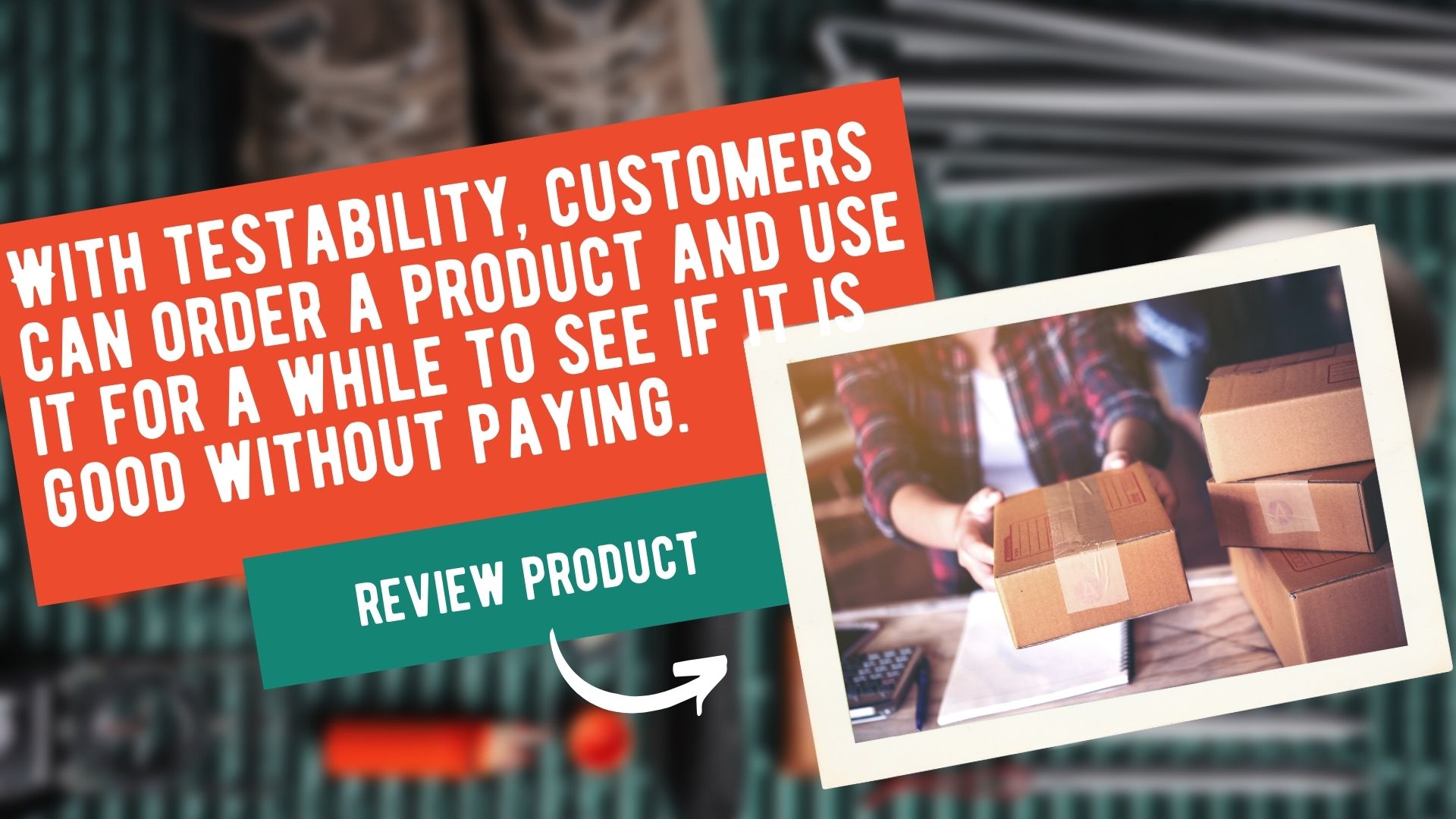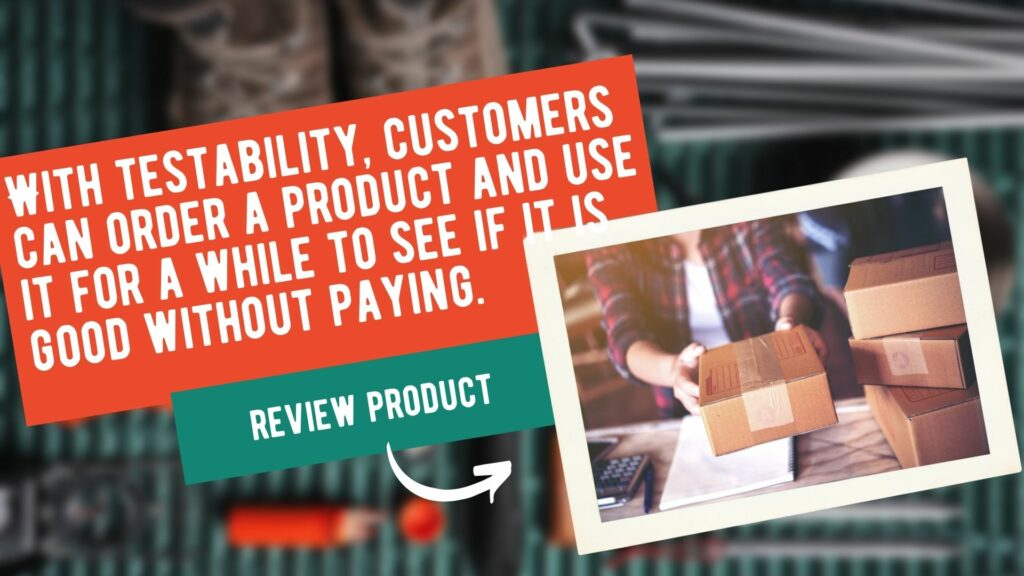 How Do Reviews Help You as an Amazon seller?
It is crystal clear why you may want to have more and more positive reviews on your Amazon page. Still, you may not know how you can use all of them to your benefit (even the negative ones). Of course, some ways are more obvious than others. It is crucial to have a thorough understanding of them all if you are planning to begin or have already started your journey to sell on Amazon.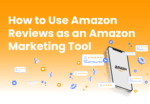 How To Use Amazon Reviews As A Powerful Marketing Tool
Amazon reviews build credibility   
This is a more obvious but long-term benefit that positive or even negative Amazon reviews will give you. Any Amazon reviews alongside a product rating serve as social proof of whether your product is worth buying or not. The more customers are satisfied with your product quality, the higher your credibility in potential buyers' minds.
More importantly, a negative review and promptly responding to the issue in a sensible and caring manner speaks tons for your business values. Even a dissatisfied customer can be won back when handled wisely. This consistently earns your business the long-term asset of credibility.
Amazon Reviews allow you to improve as a brand 
Believe it or not, negative reviews are not as bad as you may think. It is true that some make no sense at all and unnecessarily blame your product or business. But those written carefully can reveal serious problems with your market offering. For example, your production team missed out on a component that is important from the user's perspective.
On the contrary, it is also possible that the problem lies not in your product but in how you have presented it. For example, a negative review may lack clear instructions or guidance on the description page or reveal the need to phrase something differently. Taking critique for its worth and improving upon your shortcomings will make your Amazon business go a long way.
Amazon Review Analysis tool provides you with valuable insights
As an Amazon seller, it can be challenging to make your mark and differentiate yourself from established competitors. You may want to venture into a new product category or extend your portfolio, requiring thorough market research.
What if your product launch failed not because there was something wrong with the product? That might be just because it did not fall in line with the interests of your current target market.
This is where the Amazon review analysis tool can help you see which products are doing well, what people like about them, and their areas of interest. These important market insights can help you understand your customers' pain points before introducing something new and help you tailor your current market offering following those insights.
Amazon product reviews can improve your ranking  
This may come off as a more obvious benefit of bagging positive reviews on your products. Still, given how strict Amazon is regarding the authenticity of all reviews, they can also be hard to get. However, manage to prove yourself as a great seller with good quality products. Amazon's algorithm does help your product rank higher than that of the competitors'.
Amazon does this for itself as the algorithm searches for popular and positively reviewed items to attract more traffic to its site. It benefits you as a seller because more positive reviews can get you higher up the Best Seller Rank (BSR).
This helps your product appear in more Amazon searches, potentially leading to more clicks to your listing and eventually helping you start selling like hotcakes!
More positive customer reviews = more potential conversions
Your ultimate goal as an online business is to convert. From a seller's perspective, this translates to selling your product. Therefore, the main purpose of your PPC strategy is to bring more traffic to your page to lead to more conversions.
This traffic alone is not enough to get you the buy box and increase sales. Just because you are attracting many viewers to your page by having an effective PPC strategy in place does not mean that those viewers are converting.
Statistics reveal that 95% of consumers read customer reviews before purchasing a product and that 73% of customers do not take any buying actions until they have read reviews. Meaning positive reviews not only shape their intent to purchase your product but also influence a purchase decision they may have already made.
Amazon Reviews help you establish your business in complex product categories   
While positive customer reviews are generally helpful in building credibility and a good reputation, this is especially important if you are selling high-involvement products or are serving a niche market. It is human nature to look for something to rely on when making a big purchase or buying something that is not common.
People look for assurance in Amazon reviews to ensure that a big chunk of their money will not go to waste. For example, suppose you manage to get the ball rolling with the first few positive reviews. In that case, you will see your business growing much faster than you would have anticipated, given your difficult product category.
What to do when you get negative Amazon Reviews?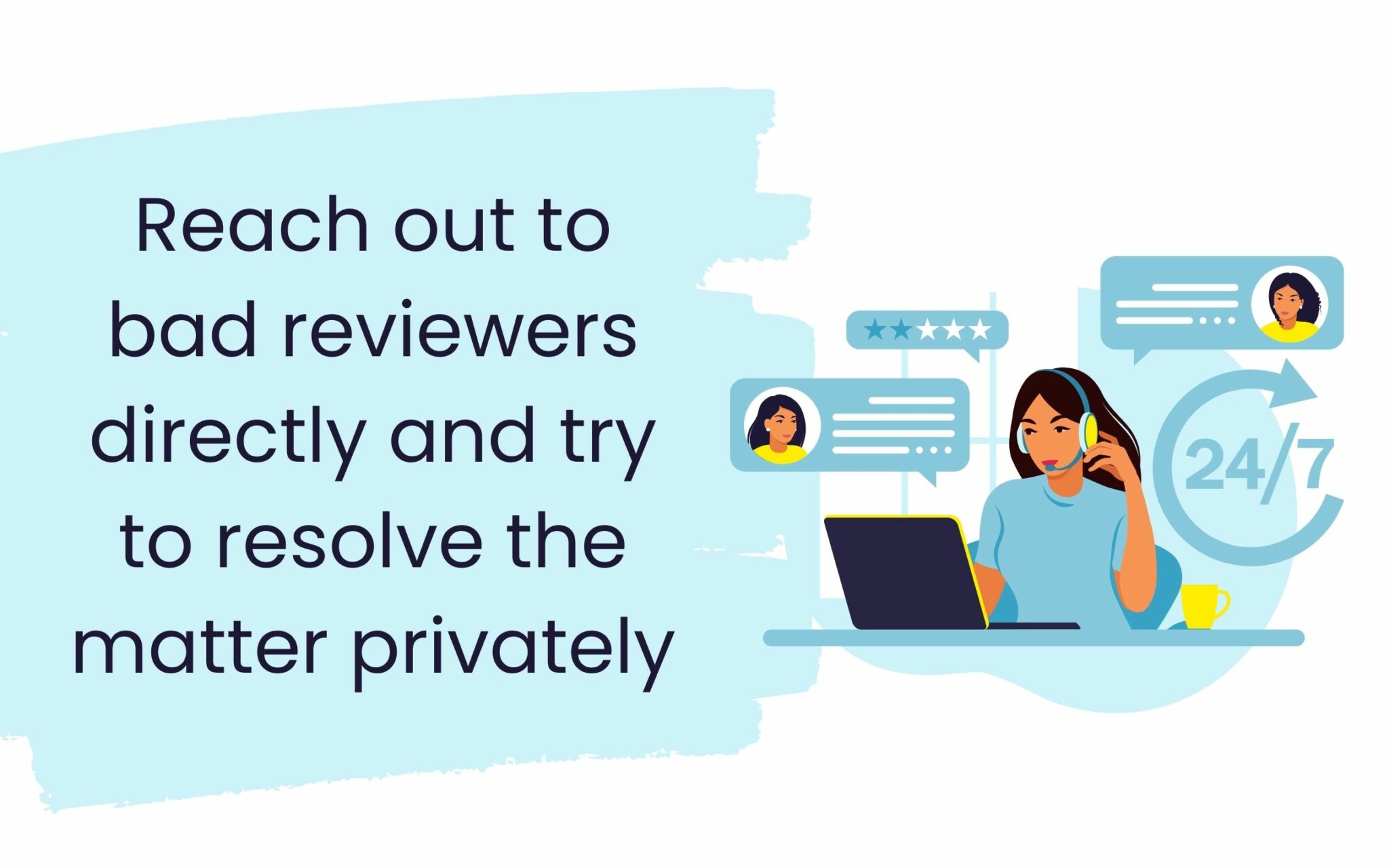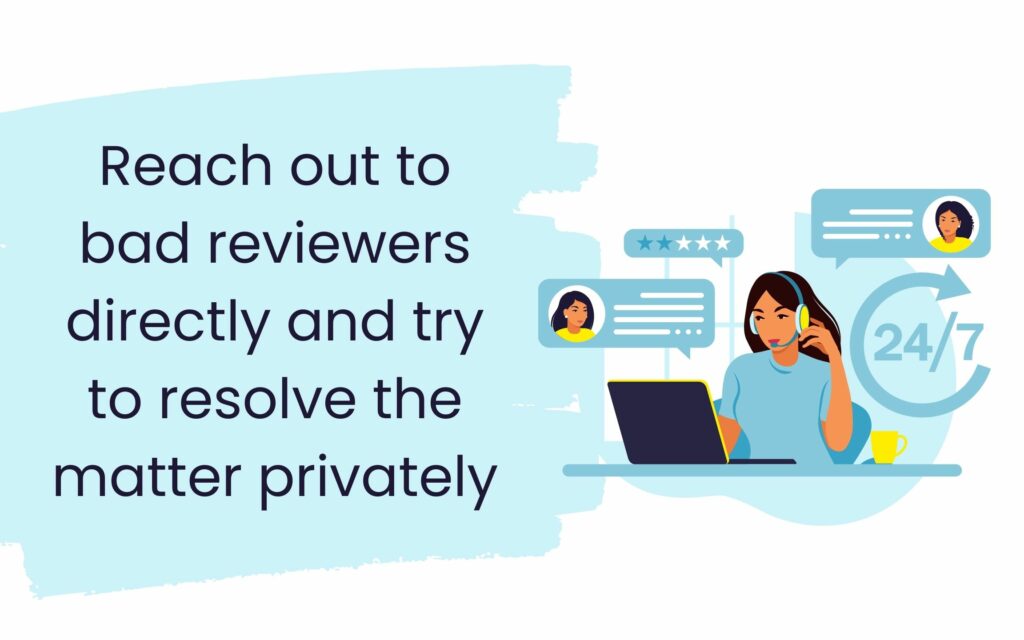 If you're a business owner, chances are you're no stranger to the occasional negative review. Amazon reviews, in particular, can be problematic – not only do they damage your reputation, but they can also affect your sales. So what should Amazon sellers do when they get a negative Amazon review?
First of all, don't panic. It's important to remember that one negative review is not the end of the world. In fact, it's probably not even representative of your business as a whole. That being said, it's still essential to address the issue and try to resolve it. The best way to do this is to reach out to the customer directly and try to resolve the matter privately. This will show other potential buyers that your business is committed to providing a good customer experience, even when things go wrong.
Of course, the best way to deal with negative reviews is to prevent them in the first place. However, there are a couple of things you can do to reduce the likelihood of getting bad Amazon reviews:
– Make sure your products on Amazon are high quality and well-made.
– Provide excellent customer service. If a customer has a problem, make sure you do everything you can to fix it.
Amazon reviews are your free marketing tool  
No matter how much content you create for your market offering and how pleasant you make it look, it will still be seen as sponsored content, if not a marketing gimmick altogether. Blowing your own trumpet only gets you so far when marketing amongst competitors, even if your product is great.
This is why the best type of marketing comes directly from the users of your product. On Amazon, Amazon reviews are similar. When people click on your listing, they already know what they want; they go straight to the reviews for information that your product description does not and cannot provide.
This does not just include checking if you delivered what you promised but also looking for relatable experiences concerning the usage of your product. Not everyone buys a product for the same purpose. Therefore, positive Amazon reviews life is longer than any piece of content you create for your product.
Customer Reviews help you build customer engagement  
You can use several techniques and strategies to build customer engagement if you have a well-established social media presence for your business. In addition, there are courses and classes dedicated to how to increase consumer engagement in the world of e-commerce which shows how important of an asset it may be.
When you are just another Amazon seller, there are practically no methods of establishing that intimate interaction with your customers. So people are essentially buying from 'Amazon' and not you. This is where Amazon reviews come into play.
They offer you the only chance to frequently respond to and interact with your customers and develop an online community where potential buyers often go to find answers to their questions.
Conclusion
From the points discussed above, it can be safely concluded that Amazon reviews, both positive and negative, are supremely important for your Amazon business. They are one of the most effective ways of boosting your overall online presence on the platform and your credibility and conversion rate.
However, as an Amazon seller, it is more critical for you to focus on creating high-quality products and delivering to the customer what you have promised instead of chasing after positive reviews. As important as Amazon reviews are, they respond to what you have offered. Positive ones will follow after you have done your job right.
With the right tools and strategies in place, you can make sure that your business is set up for success. If you want help getting started, don't hesitate to reach out! Eva will be more than happy to provide a free PPC audit so you can get on the right track.