Both Amazon SEO and PPC are important strategies to rank your products and drive traffic to your listings. But how do they work together? And which one should you focus on more? In this article, we'll answer those questions and help you figure out the best way to use SEO and PPC for your business. Keep reading for more!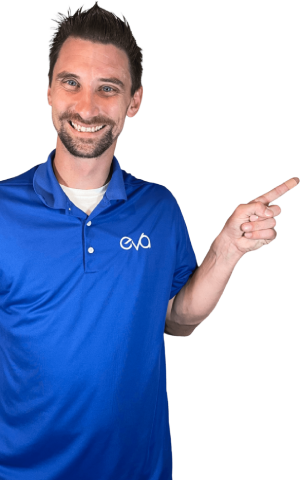 Discover How To Supercharge Your Profits From Amazon & Beyond
Tech – unlock more revenue, increase efficiency & maximize profitability with integrated AI solutions
Agency Services – our ex-Amazonian team provides key insights, expertise & handles everything for you from A-Z
3PL Fulfillment Solutions – real-time inventory management connected to Eva tech across Amazon marketplaces
What is Amazon SEO?
Amazon SEO means optimizing your product listing to improve its organic ranking in Amazon's search results. These improved rankings increase the visibility of your products (measured by more impressions), so more shoppers click and, ultimately, more sales.
Like Google, customers on Amazon enter a keyword to find what they're looking for. They primarily click on the first few results and rarely go for a product on the second, third, or other pages.
When talking about Amazon SEO, we focus on organic search results. These are product listings that are not paid. Therefore, the Amazon A10 algorithm determines organic search results to deliver the most relevant to the users' queries. In this regard, they're totally different from Amazon PPC, but.
If you run an Amazon business, the concentration of clicks on top results means that rankings on Amazon are an essential success factor for your business. Simply put: the higher you get ranking, the more you sell!
If your rank gets to page 3 or lower, you are unlikely to sell anything. In addition, over 66% of buyers have now started searching for new products on Amazon. So if your products aren't Amazon SEO optimized well, you're missing out on sales potential!
A product's ranking is determined by an algorithm called "A9" (A is shorthand for "algorithm," and 9 simply refers to the 9th generation.) Since this algorithm decides the fate of your success at Amazon, it is a good idea to understand this a little better.
Amazon SEO vs Amazon PPC: The Key Differences
The term "Search Engine Optimization" refers to boosting the quality and quantity of traffic from search engines' organic or natural search results. For example, every product on Amazon has an ASIN. Each one is indexed for certain search phrases depending on the Amazon SEO content of the product listing. The title, bullet points, descriptions, back-end search terms, and subject matter fields are all included in this information.
To improve your product's organic exposure, conduct well-thought keyword research and use it on your product description page in all sections listed above. Then, when a consumer arrives on the search page — or, in other words, when the product listing converts on that search term.
On the other hand, Amazon PPC, or pay-per-click, is a keyword-based auction where sellers bid to display a sponsored product ad for a particular term. The auction is a second-price auction on Amazon PPC, which means you will never have to pay what you bid on that term; instead, you will pay one cent more than the second-highest bidder on that search.
If you bid $2 on a keyword and your competitor bids $1, you will pay $1.01 to beat your competitor's price and appear for that phrase or search term. That can be manual or automatic. Manual Amazon PPC campaigns enable advertisers to bid on specific keywords relevant to a product with different match types. Automated ad campaigns display advertisements depending on each listing's SEO content.
Increase your organic exposure by driving more sales for a specific search phrase, which is decided by Amazon's ranking algorithm, by driving more sales for that search keyword.
Here are some basic factors affecting Amazon SEO: 
Sales Velocity,
Conversions
Pricing
Sales History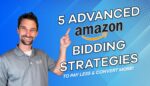 5 Advanced Amazon Ads Bidding Strategies To Pay Less & Convert More!
Amazon SEO vs Amazon PPC: Can You Combine Them?
A powerful mix of Amazon SEO and PPC will help you improve your ranking and conversions like never before. Both are important at the same level; you should combine the two approaches to increase your audience and sales.
It's all about relevancy when placing adverts on a website. That implies they'll only work and show up if the cost-per-click (CPC) campaign runs smoothly and is related to the users' needs. Furthermore, PPC operations can only work if a product catalog has been optimized for relevant keywords using Amazon SEO.
Every Amazon PPC aims to increase sales. Nobody wants to invest in an ad that won't make a profit. When customers visit an item page and decide to buy that product, known as a conversion, Amazon SEO helps you strengthen your Amazon PPC campaigns and helps you get the conversion. In other words, Amazon SEO helps you add relevant keywords and higher-quality content to your product page, which also boosts the quality score of your PPC ads.
In addition, newly introduced items generally do not have a long sales history. Accordingly, it lacks yield statistics, which initially hurts organic ranking. Amazon PPC has the potential to change this by directing people to a product catalog and therefore encouraging commerce. As a result, it can play an essential role in leading organic sales in the future.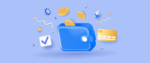 4 Hacks For Reducing Amazon PPC Costs Without Sacrificing Quality
Eva Can Help You With Both!
Eva can assist you in improving the efficiency of your Amazon ads and reducing the number of hours you spend with its state-of-art Amazon advertising, which also includes Amazon SEO optimization, creating content for your product that Amazon will love, and so much more!
Eva's Amazon advertising team develops a cost-effective Amazon SEO roadmap for your business. We audit your store and develop a plan to help you expand your Amazon business and enhance your ranking and visibility with 24/7 customer support. Eva also offers you an advertising dashboard where you can monitor all the advertising activities of your store plus pricing, inventory management, sales analytics, etc.
Conclusion
We discussed Amazon SEO vs Amazon PPC and concluded that both are essential for becoming a successful business. So you need to combine both of them to increase your profit.
If you do not know where to start, begin working with Amazon SEO and concentrate on practical and related keyword selection. Then using Amazon PPC can benefit from a good list of well-chosen keywords. Amazon SEO and PPC should work together as two components of an online strategy. When the two of them are combined, their benefits are amplified much further for your store.
While these may seem like daunting tasks, our Amazon Advertising team at Eva can help you get the most out of your campaigns and increase your profits. In fact, we're currently offering a Free PPC audit so that you can see how your campaigns are performing and where there is room for improvement. Don't miss out! Get your free audit and Book a call with us today!