The beginning of a new quarter is always an exciting time for Amazon sellers. It's when they can see how their strategies and tactics from the previous quarter have paid off and make any necessary adjustments for the next three months. To help you plan your Q1 2023 strategy, we're sharing some key dates to mark on your eCommerce calendar! 📅
Why Should You Prepare a Retail Marketing Calendar?
If you're selling on Amazon, you know marketing is essential to success. But with so many different marketing strategies and tactics out there, it can be tough to keep track of everything. That's where a retail marketing calendar comes in.
A retail marketing calendar is simply a tool that helps you keep track of all your marketing activities, so you can plan and effectively execute them. It can include your amazon advertising schedule, social media posts, blog articles, product launches, and more. Having everything in one place will keep you organized and make sure nothing falls through the cracks.
But that's not all a retail marketing calendar can do. It can also help you measure the results of your marketing efforts, so you can see what's working and what's not. And it can give you a bird's eye view of your entire marketing strategy, so you can fine-tune it as needed.
In short, a retail marketing calendar is a valuable tool for any Amazon seller. If you're not already using one, now is the perfect time to start with the most important Q1 2023 dates.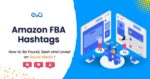 Amazon FBA Hashtags: How to Be Found, Seen, Loved on Social Media!
Top 5 Benefits of Preparing a Marketing Calendar for Your Amazon Business
1. Keeps You Organized
A marketing calendar will help you to keep your Amazon business organized. It might be challenging to keep track of all the different tasks that need to be completed to market your business effectively. Having a marketing calendar will allow you to see everything that needs to be done in one place, which can make it easier for you to get things done.
2. Helps You Set Goals
A marketing calendar can also help you set your Amazon business goals. Having a clear idea of what goals you want to achieve with your marketing efforts will help create a more effective marketing strategy. Additionally, setting goals will help keep you motivated and on track as you grow your business.
3. Keeps You on Budget
Another benefit of having a marketing calendar is that it can help you to stay on budget. When you know exactly what needs to be done and when, it is easier to allocate your resources effectively, which can help you to save money and ensure that your marketing efforts are as effective as possible.
4. Helps You Measure Results
A marketing calendar can also help you to measure the results of your marketing efforts. This information can be extremely valuable as you improve your marketing strategy. Knowing what is working and what is not will help you to make the necessary changes and continue growing your business.
5. Makes Marketing Easier
Overall, having a marketing calendar can make marketing your Amazon business much easier. It might not be easy to keep track of everything. However, a marketing calendar will help you to stay organized, on budget, and track as you work to grow your business.
The Importance Of Q1 2023 Dates
Q1 is quite vital because it's time to review the whole past year, learn from your mistakes, and plan to repeat your successful experiences. If you want to outpace the competition, you need to make sure that your Amazon business is in top shape during Q1.
Here are some pro tips:
Review your product listings and make sure they are optimized for search.
Make sure you are offering competitive prices.
Run promotions and campaigns to drive traffic to your listings.
Pay close attention to your customer reviews and feedback.
List Of The Most Important Q1 2023 Dates For Your Amazon Business
January 2023
1st – New Year's Day 🎅
The holidays are a busy time for everyone, including Amazon sellers. If you're not prepared, it can be a mad scramble to keep your store up and running, fulfill orders, and interact with customers. However, if you take a few minutes to plan, you can ensure that your holiday season runs smoothly.
First, it's important to make sure your store is still up and running on New Year's Eve. Many people do their shopping at the last minute, so you want to make sure you get all the sales.
Second, launch after-Christmas sales to liquidate any excess inventory. And finally, be active on social media. This is a great time to interact with your customers and nurture relationships.
22nd – Chinese New Year 🐲
As an Amazon seller, Chinese New Year is a great opportunity to show your respect for diversity and tap into highly motivated shoppers in niche markets. By Congratulating your Chinese audience with cute rabbits all over the social media visuals, you'll be sure to score some major brownie points!
But don't forget, the key to success on Amazon is to always be smart and stay ahead of the competition. So while you're busy celebrating, make sure you also take the time to strategize and plan your next move. After all, when it comes to business, there's no such thing as rest!
Here are some tips:
Create social media visuals that feature cute rabbits (or other Chinese New Year-themed imagery).
Use relevant hashtags to reach potential customers who are actively searching for products related to the holiday.
Offer special discounts or promotions specifically for the Chinese New Year.
Make sure your shipping times are updated to reflect any potential delays during the holiday period.
26th – Australia Day 🦘
January 26th is Australia Day. And if you want your business to be popular on Amazon Australia, you'd better not forget to celebrate! This national holiday is a golden opportunity to show your support for our Aussie friends Down Under, and there are plenty of ways to get involved. 
Whether you offer a discount on your products, include a special message in your packaging, or simply share a post on social media, showing your appreciation will go a long way. So don't let this chance pass you by – start planning your Australia Day promotion today!
February 2023
14th – Valentine's Day 💘
If you're in the business of selling gifts, then Valentine's Day is your Super Bowl. It's the one day of the year when everyone is looking to express their love for one another, and that means big business for anyone selling romantic gifts. 💕
Of course, offering discounts is always a good way to entice customers, but why stop there? Get creative with your ads and social media posts, filling them with red hearts, chocolate, and poetry. And don't forget to include a special offer for all the Romeos and Juliets out there. After all, it's the season of love, so make sure your Amazon business is ready to capitalize on it!
20th – Love Your Pet Day 🐾
February 20th is Love Your Pet Day, and what better way to show your furry friend some love than with a special discount on pet supplies? Try to sweeten the deal because many stores are offering special deals and promotions for Love Your Pet Day. 😺
In addition to discounts on pet supplies, many stores are also launching interactive social media campaigns in honor of Love Your Pet Day. So be sure to follow your favorite brands and retailers on social media for a chance to win some great prizes. And don't forget to show off your own furry friends by posting photos and videos using the hashtag #loveyourpetday. Let's make "Love Your Pet Day 2023" the best one yet!
March 2023
2nd – World Book Day 📚
World Book Day is a great day for book lovers and an even better day for booksellers! If you sell books on Amazon, you can follow one or more of the following strategies to take advantage of the holiday:
Offer discounts on your books
Run KDP ads
Post quotes from your favorite authors on social media
Launch interactive polls and quizzes
Show off your wit with your own GoodReads list 
No matter how you choose to celebrate World Book Day, remember that it's a great opportunity to promote your books and connect with other book lovers.
8th – International Women's Day 🙋‍♀️
Women have always been at the forefront of the eCommerce revolution, and there's no better time to show your appreciation than on International Women's Day, commemorated on March 8th.
Especially if you run a Woman-Led business on Amazon, you can use this occasion to connect with your female customers and let them know that you support their empowerment. Here are some helpful ideas to get you started:
Use your marketing channels to promote special deals and discounts.
Share inspiring stories of women entrepreneurs who have made it big on Amazon.
Highlight products that were developed by women-led companies.
Engage with female Amazon influencers and thought leaders in your industry.
By celebrating International Women's Day, you can show your commitment to gender equality and build meaningful relationships with your female customers. So remember to mark this date on your Q1 2023 calendar and get ready to make the most of it!
19th – Mother's Day 👩‍👧‍👦
March 19th, Mother's Day, is essential for all Amazon businesses, especially if you're in the perfume and gift business. Optimize your listings in advance and run PPC campaigns to harvest all the sales. However, before you do that, make sure your product fulfillments are up to date and you have enough inventory to cover the increased demand.
In addition, it's always a good idea to put together a few Mother's Day deal bundles to drive even more sales. And don't forget to send out promotional emails and PPC ads in the lead-up to Mother's Day.
21st – First Day of Spring (Persian New Year) 🌺
Nowruz, the Persian new year, falls on March 21st. This date marks the beginning of spring and is a time of renewal and hope for many people. If you would like to target Persian, Azerbaijani, and Central Asian communities, don't forget to prepare ads and social media posts to celebrate Nowruz.
With its message of hope and renewal, Nowruz can be a perfect date in Q1 2023 to connect with these communities and promote your Amazon products.
How Can Eva Help Your Amazon Brand?
Eva is the solution if you want to maximize profits while minimizing costs. It's a data-driven integration of supply chains, pricing, and advertising that Amazon brands can use to streamline operations and grow. So you'll have all the actionable data you need to make sound business decisions. 🚀
For example, because pricing and supply chain integration are integrated, you'll never run out of stock because Eva will gradually raise the price when you're low on stock and send you an alert to restock as soon as possible. This is useful for maintaining sales velocity and protecting your IPI score on busy days like Black Friday and Prime Day. 🛒
Integrating the supply chain, pricing, and advertising enables you to achieve the highest conversion rates while maintaining the lowest ACoS. Eva provides real-time PPC bidding that is in sync with the stock levels and prices of the sponsored products. This unique system uses real-time data to encourage the sale of old inventory while preventing stock-outs and spending the least amount of money on advertising.
This way, you can save time, money, and effort by automating repetitive and error-prone tasks. As a result, you'll be able to focus on what really matters: growing your business.
Eva's revolutionary platform ensures that you have maximized sales and profit without ever going out of stock or overstocked by deeply integrating pricing and supply chain.
You are always welcome to try Eva for free for 15 days — the results speak for themselves! 🏆🎉