How to Use Emails for Off-Amazon Marketing [+Expert Tips]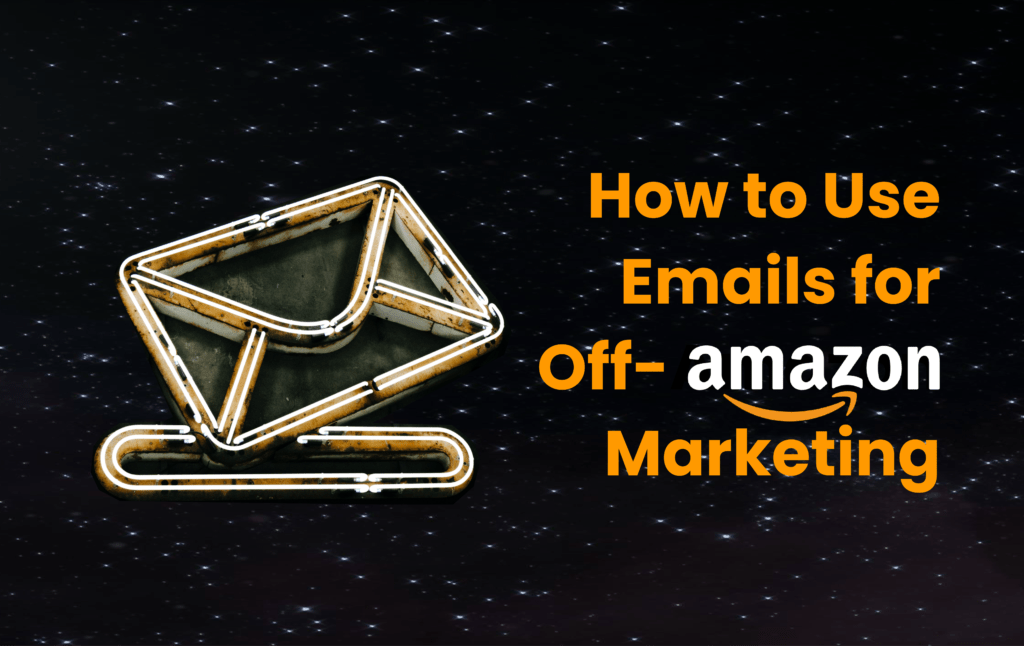 Email marketing is a great way to supplement your off-Amazon marketing efforts. It's an affordable, effective, and direct way to reach out to customers who have already shown interest in your product. Plus, email campaigns are easy to track and can help you measure the success of your marketing efforts. Want to learn more? Keep reading to learn some expert tips for using email campaigns to boost sales on Amazon.
What is Email Marketing and Why do Amazon Sellers Need it?
Email marketing is a type of marketing that involves sending emails to customers or prospects in order to promote a product or service. It can be an effective off-Amazon marketing tool to reach a large audience, and it can be used to build relationships with customers or clients. Email marketing can also be used to generate leads or sales. It is a relatively inexpensive way to market a product or service, and it can be done on a large scale, easy to set up and manage.
Email marketing remains one of the most effective marketing channels for sellers. Not only is email an easy way to reach your target market, but it's also very cost-effective. Email campaigns can be designed to generate brand awareness, build customer loyalty, or promote special sales and discounts. 
As a very efficient off-Amazon marketing tool, emails can be customized to target different customer base segments and provide a quick way to measure results. Email is also a great way to stay in touch with customers and build relationships that will last a lifetime. You can use it to cross-sell and upsell products and increase traffic to your Amazon listing. Email marketing offers many benefits for sellers and should be a key part of your overall off-Amazon marketing strategy.
Related: Getting Started with Amazon Marketing
Types of Emails that Amazon Sellers Can Send to their Customers
Email marketing is a powerful tool that Amazon sellers can use to reach their customers. Sellers can send many different types of emails, from traditional marketing messages to automated follow-ups. By understanding the different types of emails as an effective and direct Amazon marketing tool, sellers can choose the best way to communicate with their customers.
One type of email that Amazon sellers commonly use is the promotional email. These messages typically promote a new product or offer a discount on a current listing. Promotional emails can be a great way to get customers interested in your products, but they should be used sparingly. If you send too many promotional emails, you run the risk of annoying your customers and driving them away.
Another popular type of email among Amazon sellers is the educational email. These messages provide valuable information about your products or services, such as tips on how to use them or how to troubleshoot common issues. Educational emails can also help build trust with your customers and make them more likely to purchase from you in the future.
Finally, automated follow-up emails are a great way to stay in touch with your customers without putting in much effort. These messages can be sent after an order has been placed or after a customer hasn't completed the purchase.
Related: Why Amazon Sellers need a repricer
8 Tips to Leverage Email as a Perfect Off-Amazon Marketing Tool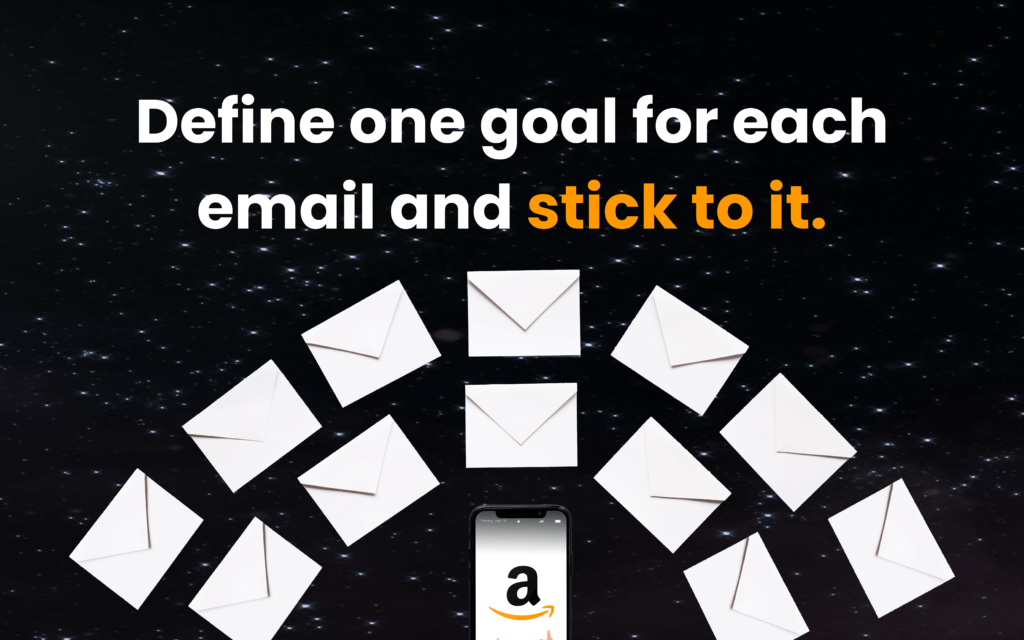 Getting people actually to click through to your website can be a challenge since they're usually very ignorant about promotional emails as their inbox is always filled with them. So here are a few tips to get them to click on your emails:
1. Go bold with the subject.
Make sure your subject line is catchy and relevant to the content of your email. People are more likely to click through if they're interested in what you have to say.
2. Keep your emails short and to the point.
Nobody wants to read a novel in their inbox, so make sure your email is crystal clear, straight to the point, and easy to read, even for somebody who's just woken up.
3. Use high-quality but low-volume images and videos.
Too many images can make an email look cluttered, but including one or two can help break up the text and make your email more visually appealing. The same goes for videos – include them judiciously to avoid making your email feel like an ad. Try uploading videos on YouTube or Vimeo and embed the HTML code into your email to minimize your email volume.
A call to action is only effective if it's relevant and enticing, so make sure yours are both of those things. You need to define one solid and clear CTA for each email campaign, keep it in the spotlight throughout your email and persuade the reader to click on it.
5. Test, test, and test.
Try out different subject lines, formats, and calls to action to see what works best with your audience. Email marketing is all about trial and error, so don't be afraid of low performance. Instead, consider them as an improvement guideline.
6. Don't send multi-purpose emails.
Always picture how ignorant people are while scrolling on their emails list. So an email with several goals and CTAs won't grab their attention. Instead, define one goal for each email and stick to it.
7. Use images sparingly.
A few well-chosen images can add visual interest to your email, but too many will just end up looking cluttered and busy. Stick to 1-2 images per message.
8. Sweeten the email with exclusive offers.
In every email you send, be sure to offer something of value. Whether it's a coupon, discount code, or just helpful information, your recipients will appreciate the thought.
Tools and resources to help you get started
Email marketing is one of the most effective ways to reach out to potential customers on Amazon. However, it can be difficult to know where to start. Fortunately, there are a number of tools and resources available to help sellers start their off-Amazon marketing with emails.
One great tool is Email21. It helps sellers to create beautiful, responsive emails that are optimized for conversion. Email21 also offers a number of templates and tutorials to help users get started.
Another helpful tool is Sendy. Sendy is a self-hosted email marketing solution that integrates with Amazon SES. This makes it easy to send large numbers of emails without incurring high fees. Sendy also includes a number of features that make it easy to segment and target your audiences, such as autoresponders and list-building tools.
Finally, MailChimp is another popular email marketing solution that offers a free plan for up to 2,000 subscribers. MailChimp provides a number of features that make it easy to create and send emails, including customizable templates, a drag-and-drop editor, and built-in reporting tools.
There are a number of great tools and resources available to help Amazon sellers level up their Amazon email marketing.
Conclusion
If you're looking for an off-Amazon marketing strategy that is effective, reaches a large audience, and is relatively inexpensive and easy to manage, email marketing should be at the top of your list. And don't forget – we can help! Get in touch with our team today for a free PPC audit to get on the right track.
Was this article helpful?