In recent years, Amazon FBA has been the preferred choice for many eCommerce businesses looking to simplify their fulfillment process.
However, with rising fees, long-term storage costs, and limited control over the customer experience, FBA may not be the best fit for every Amazon brand. Fortunately, there are alternatives to Amazon FBA that can provide more flexibility, cost savings, and control over the entire fulfillment process.
In this blog post, I'll explore the best alternatives to Amazon FBA, highlighting their features, pros & cons to help you make an informed decision for your business.
Amazon MCF (Multi-Channel Fulfillment)
Amazon MCF stands for Multi-Channel Fulfillment, which is a service offered by Amazon that allows businesses to fulfill orders from channels other than Amazon. Essentially, with Amazon MCF, businesses can leverage Amazon's vast fulfillment network to fulfill orders from their own website and other marketplaces and sales channels.
With Amazon MCF, businesses can store their products in Amazon's fulfillment centers, and when an order is placed, Amazon will pick, pack, and ship the item directly to the customer. This allows businesses to streamline their fulfillment operations and save on the time and resources needed to fulfill orders.
Additionally, businesses can take advantage of Amazon's shipping rates and customer service, which can improve the overall customer experience.
How Does Amazon MCF Work?
Amazon Multi-Channel Fulfillment (MCF) is a service that lets businesses use Amazon's fulfillment network to fulfill orders from their own websites or other sales channels.
With MCF, your Amazon brand can:
Store their products in Amazon's warehouses
Let Amazon pick, pack, and ship orders
Provide tracking information to customers
To use MCF, businesses must create a Multi-Channel Fulfillment order in their Amazon seller account.
MCF is a great way for businesses to expand their reach and improve customer experience. By using MCF, businesses can offer the same fast, reliable shipping that Amazon customers expect, regardless of where the order is placed.
Benefits of Amazon MCF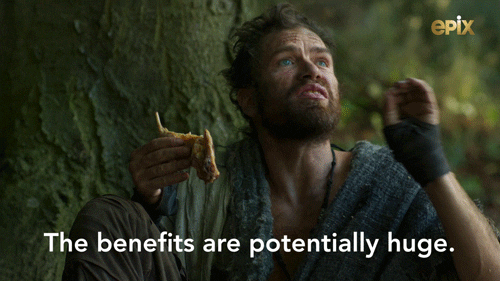 Access to Amazon's extensive fulfillment network:
Amazon has a vast network of warehouses and fulfillment centers worldwide, allowing businesses to store their inventory in multiple locations and fulfill orders quickly and efficiently.
Improved shipping speed and reliability:
Amazon is known for fast and reliable shipping. Businesses using Amazon MCF can take advantage of this to improve their shipping times and customer satisfaction.
Reduced fulfillment costs: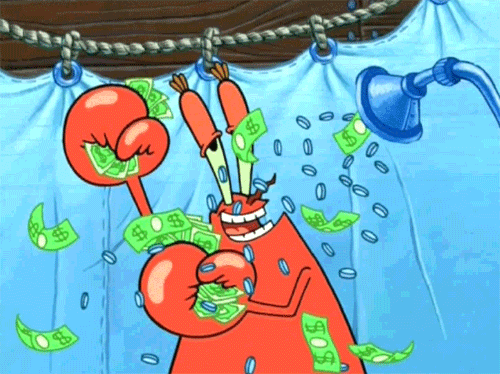 By using Amazon MCF, businesses can avoid the cost of setting up and managing their own fulfillment network, which can be expensive and time-consuming.
Scalability:
MCF can easily handle fluctuations in demand, which can be especially beneficial for businesses with seasonal or unpredictable sales patterns.
Access to Amazon's customer service:
Amazon is known for its excellent customer service, and businesses using Amazon MCF can leverage this to improve their own customer support.
Flexibility:
Amazon MCF can fulfill orders from multiple sales channels, including a business's website and other marketplaces, which can help expand its reach and increase sales.
Drawbacks of Amazon MCF
Cost:
Amazon MCF fees can be higher than other fulfillment options, especially for smaller businesses with lower sales volumes.
Limited control over branding and packaging:
Since Amazon is handling the fulfillment process, businesses may have limited control over the packaging and branding of their products, which can impact the customer experience and brand perception.
Limited flexibility:
Amazon MCF has specific product requirements and limitations, such as size and weight restrictions, which may not work for all types of products.
Inventory management challenges:
Managing inventory across multiple channels can be complex and time-consuming, especially for Amazon brands with a large product catalog.
Shipping time and reliability:
While Amazon has an extensive and efficient fulfillment network, shipping times and reliability can still be impacted by various factors such as weather, carrier delays, and more.
Amazon FBM (Fulfillment by Merchant)
Amazon FBM (Fulfillment by Merchant) is a service offered by Amazon that allows businesses to fulfill orders directly to their customers rather than using Amazon's fulfillment centers.
With FBM, businesses handle their products' storage, shipping, and customer service. When an order is placed, the business ships the product to the customer and is responsible for all aspects of the transaction, including returns and refunds.
FBM is an excellent option for businesses wanting more control over the fulfillment process and selling unique or custom products that may not fit within Amazon's standard fulfillment model.
Additionally, FBM allows businesses to save on storage and fulfillment fees, making it a more cost-effective Amazon FBA alternative for some sellers.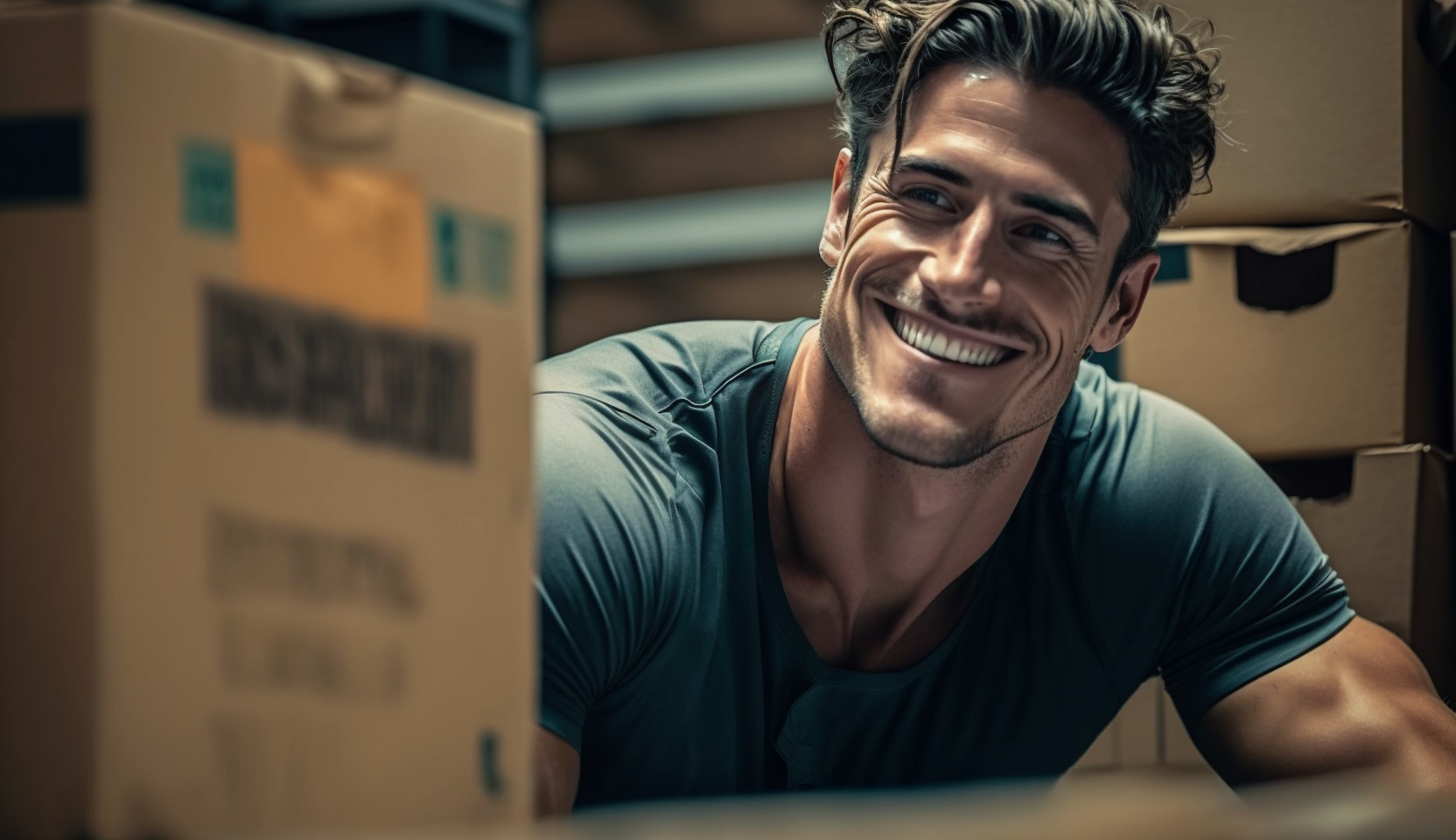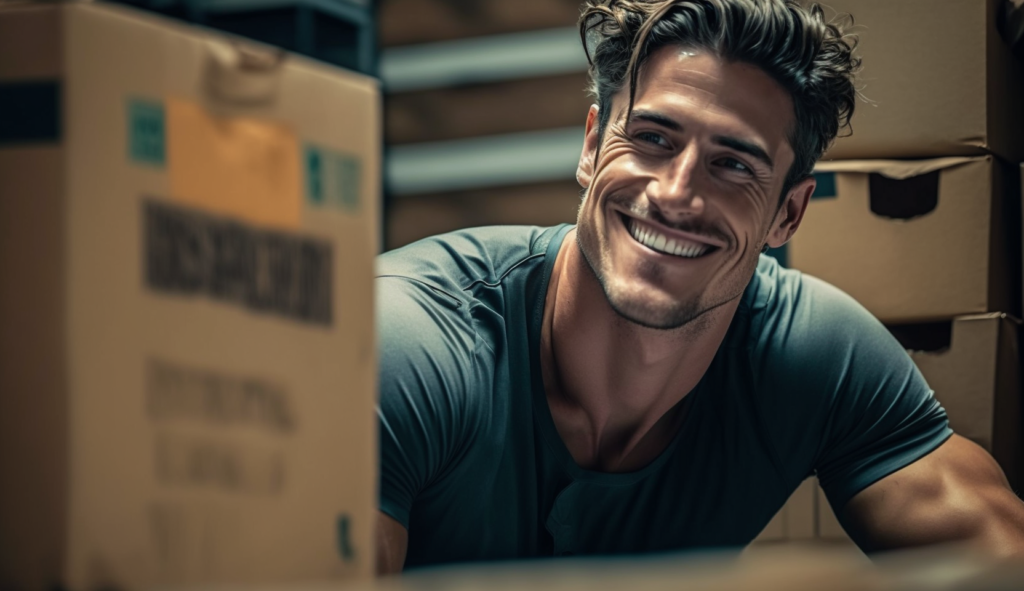 Read More: Amazon FBA vs FBM
How Does Amazon FBM Work?
Fulfillment by Merchant (FBM) is a service that allows Amazon sellers to fulfill their own orders. With FBM, sellers are responsible for storing their products, packing and shipping orders, and providing customer service.
When an order is placed, the seller receives a notification and must then pick, pack, and ship the order within the allotted timeframe. Once the order has shipped, the seller must update the order with tracking information, and the customer receives an email notification.
Sellers who use FBM have more control over the fulfillment process and can avoid the fees associated with FBA. Additionally, FBM can be beneficial for businesses that sell large, bulky, or heavy items that would be cost-prohibitive to store and ship through FBA.
Read More: Amazon FBA Wholesale vs. Private Label
Pros of Amazon FBM
Greater control over the fulfillment process: With Amazon FBM, you are responsible for shipping and handling orders directly to customers, which means you have more control over the entire fulfillment process.
That can be beneficial if you have specific requirements for packaging, shipping times, or other logistics important to your business.
Since you are handling fulfillment yourself, you do not have to pay Amazon's fulfillment fees, which can result in lower costs for your business. This is especially advantageous for smaller businesses or those with lower profit margins.
Amazon FBM can be a more flexible fulfillment option, allowing you to handle orders from multiple sales channels, including your website or other third-party marketplaces. This can help you expand your sales reach and grow your business.
Cons of Amazon FBM
Fulfilling orders yourself can be more time-consuming and require more resources, such as additional staff or equipment, compared to using Amazon FBA service. This can challenge your Amazon brand with limited resources or high order volumes.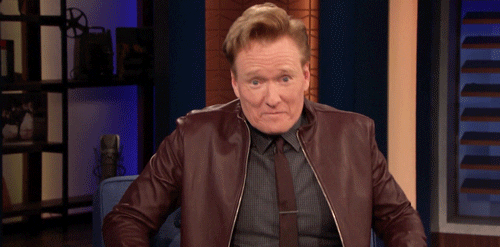 Less convenient for customers:
Customers may prefer the convenience of Amazon Prime and the benefits of free, two-day shipping that comes with it. If you are using Amazon FBM, you cannot offer Prime shipping, which could be a disadvantage for customers.
Since you are responsible for the entire fulfillment process, there is a greater potential for errors to occur, such as incorrect or damaged items being shipped. This can lead to negative customer reviews and impact your business reputation.
3PL (Third-Party Logistics) Fulfillment
Third-Party Logistics (3PL) fulfillment is an outsourced logistics solution that allows businesses to outsource their entire order fulfillment process to a third-party provider.
The 3PL provider takes care of everything from receiving inventory to storing products in their warehouses, picking and packing orders, and shipping them to customers.
This service manages and optimizes the entire fulfillment process so that your Amazon brand can focus on other aspects of the operations, such as product development, marketing, and customer service.
By outsourcing their fulfillment process, eCommerce businesses can benefit from lower overhead costs, better scalability, and increased flexibility in their supply chain operations.
In addition, 3PL providers typically offer a range of value-added services, including order tracking, real-time inventory management, and analytics reporting to help businesses gain insights into their fulfillment operations and make informed decisions — a perfect Amazon FBA alternative!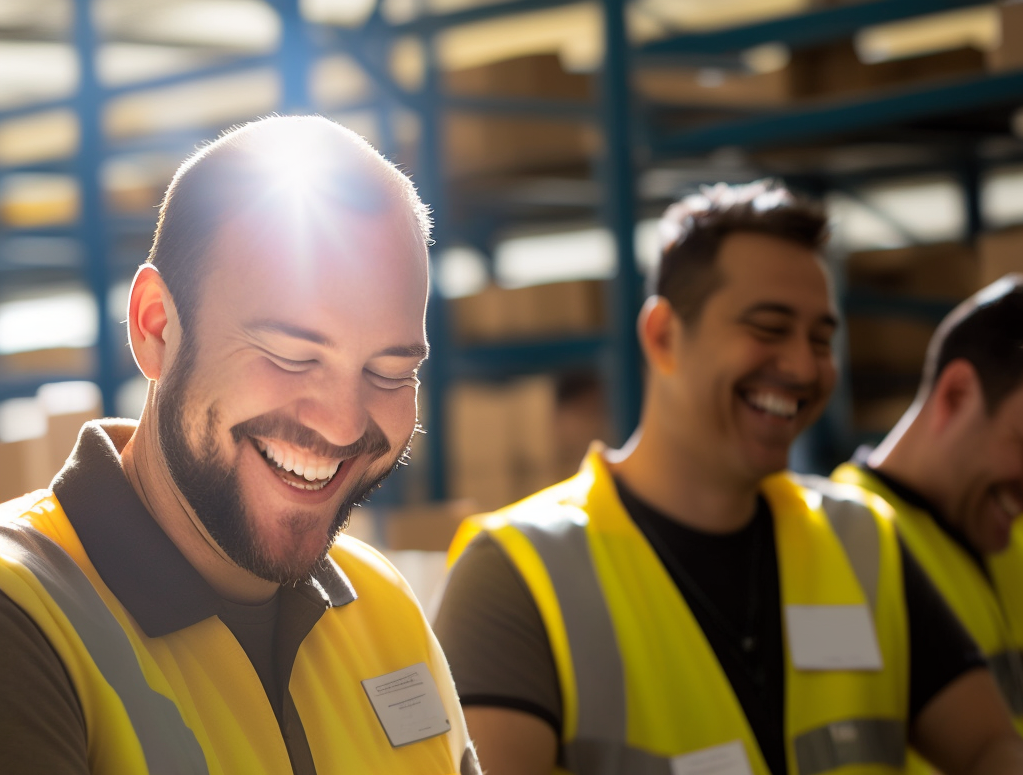 How Does 3PL Fulfillment Work?
1) Receiving Inventory
When business partners with a 3PL provider, they typically send their inventory to the provider's warehouse or distribution center. The 3PL provider may offer additional services such as receiving, unloading, and inspecting the inventory upon arrival.
They may also check for accuracy and reconcile the shipment against the business's records to ensure everything is in order.
2) Storing Inventory
The 3PL provider stores the inventory in their warehouses, which are often strategically located for optimal shipping and logistics. They use their knowledge of inventory management to organize and optimize the storage space, ensuring that products are easily accessible for picking and packing.
This may involve creating specialized storage solutions such as temperature-controlled areas, hazardous materials storage, or high-security areas for high-value products.
3) Managing Inventory
The 3PL provider uses inventory management software to manage inventory levels and track the movement of products in real-time. This software can provide businesses with accurate inventory counts and updates on the status of their orders.
The 3PL provider may also provide additional services such as product labeling, barcoding, or tagging to ensure that products are easily identified and tracked throughout the fulfillment process.
4) Picking and Packing Orders
When a customer orders, the 3PL provider picks and packs the products from their warehouse and prepares them for shipping. The provider will typically use their own processes and systems to ensure that orders are fulfilled accurately and efficiently.
Depending on the business's requirements, the 3PL provider may offer additional services such as custom packaging, kitting, or bundling of products.
5) Shipping Orders
The 3PL provider ships the orders to customers, using their carrier network to ensure that the products are delivered on time and in good condition. The provider will typically work with a range of shipping carriers to provide businesses with a choice of shipping options, including ground, air, or ocean freight. They may also negotiate shipping rates with carriers to help businesses save on shipping costs.
6) Customer Service
The 3PL provider manages customer inquiries and issues related to order fulfillment, ensuring that customers receive timely and accurate responses to their questions.
They may offer additional services such as order tracking and returns management to help businesses provide a high level of customer service.
Benefits of 3PL Fulfillment
Cost Savings
Outsourcing fulfillment to a 3PL provider as an alternative to Amazon FBA can save money on warehousing, transportation, and labor costs. Since 3PL providers have economies of scale, they can offer lower rates for these services than what businesses would pay if they handled fulfillment in-house.
Scalability
As brands grow on Amazon, their logistics requirements change. A 3PL provider can help businesses scale up or down their fulfillment operations quickly and efficiently.
This means businesses don't have to worry about investing in additional warehouse space, hiring more staff, or buying more equipment to handle increased order volumes.
Improved Focus
By outsourcing their fulfillment to a 3PL provider, Amazon brands can focus on their core competencies, such as product development and marketing. This can lead to improved productivity, increased revenue, and a competitive advantage in the Amazon marketplace.
Access to Expertise
3PL providers have specialized knowledge and experience in logistics and supply chain management. Businesses can tap into this expertise by partnering with a 3PL provider to optimize their fulfillment operations and improve their bottom line.
Enhanced Customer Experience
3PL providers can offer businesses a range of fulfillment options, including same-day shipping, next-day delivery, and international shipping. This can help businesses meet their customers' expectations for fast, reliable delivery, leading to increased customer loyalty and repeat business.
Drawbacks of 3PL Fulfillment
Loss of control
When a company outsources its fulfillment services to a 3PL provider, it relinquishes some control over the logistics process. The company may have less visibility into the fulfillment process, making it more difficult to manage and troubleshoot issues as they arise.
Communication issues
Miscommunication between a company and its 3PL provider can lead to delays, errors, and other fulfillment problems. Maintaining clear and open communication with the provider is essential to ensure that logistics operations run smoothly.
Quality control
Outsourcing logistics to a 3PL provider can create challenges when maintaining quality control. Companies may not have the same level of oversight over the fulfillment process, which can lead to mistakes, inaccuracies, and other quality issues.
Introducing 3PL Fulfillment by Eva
Eva is a third-party logistics (3PL) fulfillment service that offers a comprehensive solution to your logistics needs. Our service is designed to streamline your fulfillment operations, allowing you to focus on what matters most: growing your business.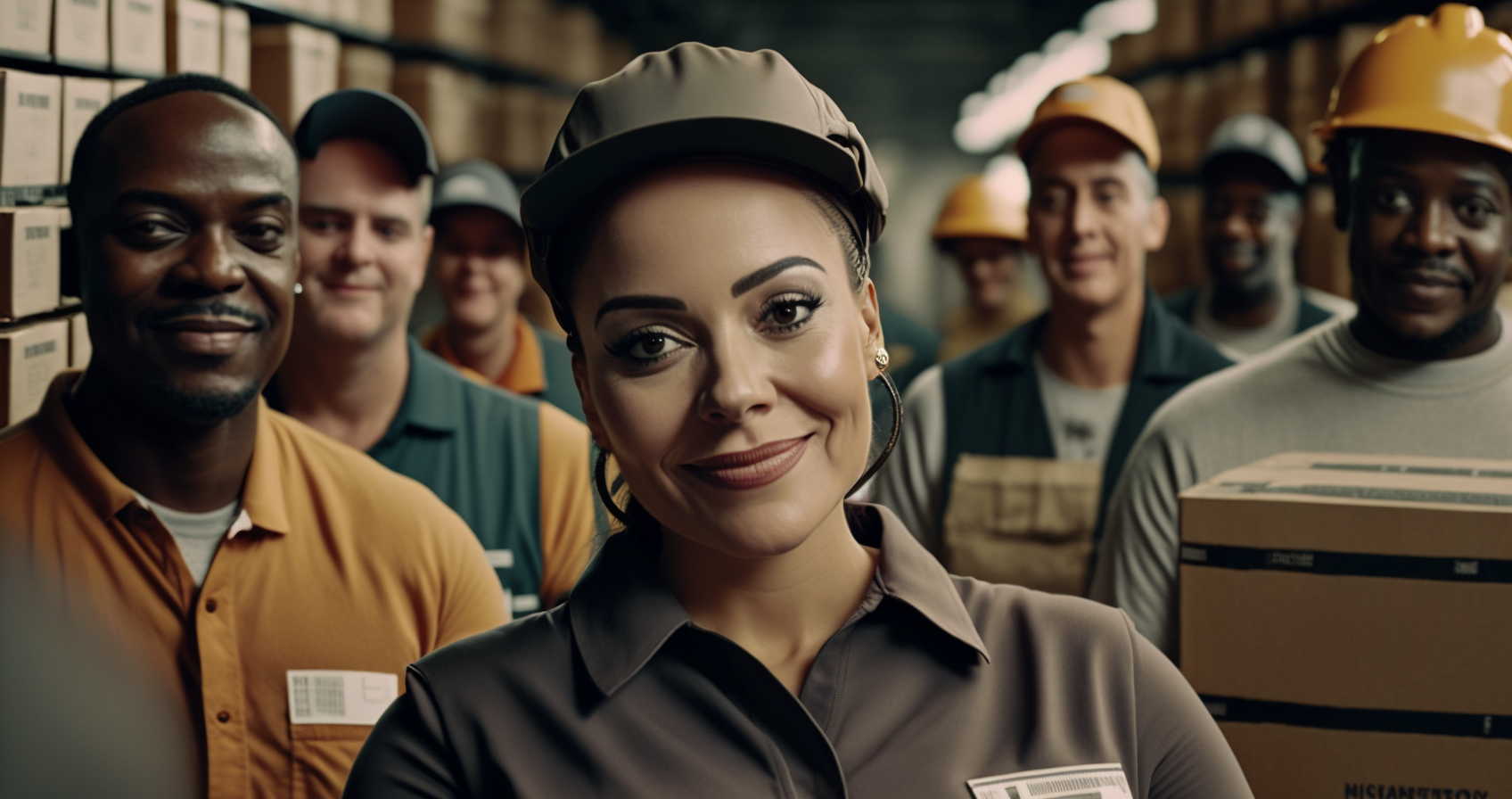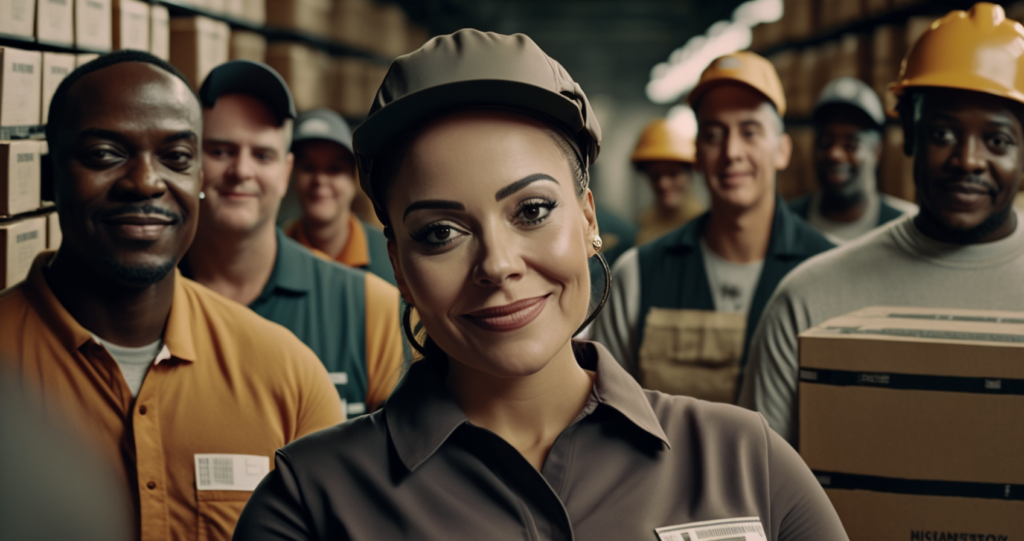 Here are some of the benefits of using Eva for your 3PL fulfillment needs:
1. Data Integration
Eva offers the advantage of integrating supply chain data into advertising and pricing. By leveraging our advanced technology, we can provide you with real-time inventory data that can be used to inform your advertising and pricing strategies.
For example, if you are running an advertising campaign for a product that is low on stock, our system will notify you in real-time, allowing you to adjust your campaign accordingly. This ensures that you are not wasting money on advertising products that are out of stock or unavailable.
Similarly, you can use our real-time inventory data to inform your pricing strategy. By analyzing supply and demand data, you can adjust your pricing to maximize profitability and reduce waste.
2. Scalability
Our service is fully scalable, meaning we can handle any order volume, no matter how large or small. This allows you to grow your business without worrying about the logistics of fulfilling orders.
3. Cost-effective
Using our 3PL fulfillment service can reduce your overall logistics costs. We offer competitive pricing on storage, pick and pack, and shipping, allowing you to save money while still providing top-notch fulfillment services to your customers.
4. Customizable
We understand that every business has unique needs, so our service is fully customizable — which makes it a perfect alternative to Amazon FBA!
We can tailor our fulfillment services to meet your specific requirements, ensuring that your customers receive the best possible experience.
5. Streamlined operations
Our advanced technology allows us to automate many aspects of the fulfillment process, reducing the risk of errors and delays. This also lets us provide real-time tracking information to you and your customers, improving transparency and customer satisfaction.
6. Customer service
At Eva, we pride ourselves on our exceptional customer service. Eva team is available 24/7 to answer any questions you may have and provide support when you need it.
Comparison of Amazon FBA Alternatives
Cost
Amazon FBM is generally the most cost-effective option as it involves handling fulfillment in-house, though additional expenses for storage, packaging, and shipping supplies may exist.
Amazon MCF may be more expensive than FBM as it involves additional fees for shipping and handling.
3PL can be more expensive than FBM and MCF due to additional fees for storage, pick and pack, and shipping.
Shipping speed
Amazon FBM and Amazon MCF typically offer similar shipping speeds, as both rely on the seller's own logistics infrastructure.
3PL providers may offer faster shipping speeds than FBM and MCF due to their ability to handle large order volumes and utilize advanced technology for fulfillment.
Customer service
Amazon FBM and MCF offer customer support, though it may be more limited than 3PL providers.
3PL providers often offer dedicated customer support and account management, allowing for more personalized and responsive service.
Scalability comparison
Amazon FBM and MCF may be limited in scalability as they rely on the seller's own logistics infrastructure.
3PL providers are typically more scalable, as they can handle large order volumes and offer flexible solutions to meet changing business needs.
Conclusion
While Amazon FBA is a popular choice for businesses, it may not always be the most suitable option. Several other Amazon FBA alternatives, such as MCF, FBM, and 3PL fulfillment providers, can offer similar or even better solutions based on specific business needs. Careful consideration of the advantages and disadvantages of each option can help businesses make an informed decision about which fulfillment method to choose.
Choosing the right fulfillment service can be a critical factor in the success of any business. At Eva, we understand that each business has unique requirements, and we offer customized 3PL solutions to fit those needs.
In addition, our team of experts provides end-to-end supply chain management services, from warehousing to transportation, to ensure that your Amazon brand runs smoothly and efficiently.
Contact us anytime to schedule your Free Consultation and take the first step towards streamlined and hassle-free fulfillment operations.