Amazon is the largest and most trusted online retailer. It receives over 2.45 billion monthly visits, sells more than 6,500 products every minute, and makes over $386 billion a year in net profit. No wonder selling in the marketplace is considered a lucrative business opportunity.
While you can start a store on Amazon with a relatively small investment, there comes a time in everyone's journey when they need to scale and grow their business. For example, you may need money to restock your inventory, increase the quality of your product, or pay for your advertising bills.
All this requires additional capital, which may not always be accessible to you.
So what would you do in that case? Stop selling on the platform and lose the opportunity. Wait until you gather more funds while your sales rank drops.
No, right?
The obvious solution then is to borrow money. However, you will likely face challenges as most banks are unwilling to finance Amazon sellers.
What are the alternatives?
Don't worry; we've got your back!
In this blog, you'll get a complete rundown of the Amazon Lending Program–a financing solution offered by Amazon, including its rules, procedures, pros, cons, and more.
Let's get started.
Does Amazon give loans to sellers?
Most banks do not give online sellers loans as the online selling sector is not in their expertise. Or you can just say they are fickle in their treatment. Even when they provide financing, they charge high-interest rates and offer terms that most sellers can struggle to meet.
So what about Amazon? Does it lend money to sellers?
The answer is yes.
Amazon may be customer-centric for the most part, but it also values its sellers – constantly working to address their concerns and providing them with an improved selling experience. The Amazon Seller Lending program is a good example of that.
What is Amazon Lending Program?
Amazon Lending is a financial assistance program offered by Amazon to qualified sellers. It includes loans and lines of credit to help sellers scale their stores and build a successful business.
The available financing starts from $1000 and goes to a maximum of $750,000 with terms shorter than 12 months. Repayments are made daily or weekly over the period depending on the agreement.
Bear in mind, though, that you can use the funds for Amazon-related purposes only. Here are a few ways you can utilize Amazon loans for your store:
Inventory Management: Short on inventory and desperately need to restock? Is freight getting too expensive with small orders? Or maybe you want to change your supplier, but your preferred one has a higher MOQ? Whatever the qualm is, the Seller Lending program has you covered.
Providing Better Product Offerings: Looking to improve your product's quality, design, or material? Want to create new bundles? Amazon lending can be a great financing option to achieve that.
Advertisement: Want more eyeballs on your product? With Amazon's financial assistance, you can increase your paid media budget and drive valuable traffic to your listing.
Since its inception (which dates back to 2011), the Amazon Lending program has provided up to $863 million in small business loans, with the numbers increasing every year.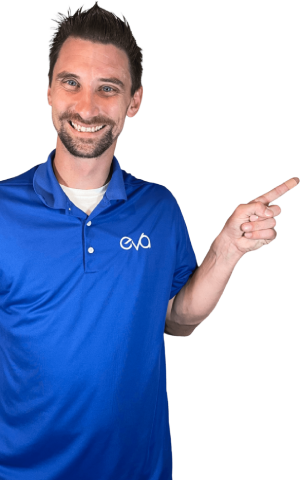 Discover How To Supercharge Your Profits From Amazon & Beyond
Tech – unlock more revenue, increase efficiency & maximize profitability with integrated AI solutions
Agency Services – our ex-Amazonian team provides key insights, expertise & handles everything for you from A-Z
3PL Fulfillment Solutions – real-time inventory management connected to Eva tech across Amazon marketplaces
How do you qualify for Amazon Lending?
Unfortunately, you cannot apply for the Amazon lending program. It is an invite-only initiative, meaning only sellers who meet Amazon's lending requirements can join the program. Amazon sends all invites through Seller Central.
While Amazon hasn't revealed specifically the details of the eligibility criteria, you are most like to qualify if you meet these requirements:
You must have an active Amazon seller account registered in one of the eligible states/countries. More on this later.
Your account health should be good, clocking consistent sales velocity and amassing a good amount of positive reviews over the course of the last 12 months, at least.
You must have done a minimum of $10,000 in sales in the span of a year
You should not have any serious negative reviews
Your customer satisfaction record should be up to the mark
There should be no copyright claims, trademark infringement, or any such complaints against you over the last six months
No previous Amazon Lending loans were issued in the past 33 days
Your listing needs to comply with the Amazon listing style guide.
Pros and Cons of the Amazon Lending program
Before getting into anything, knowing its pros and cons is important. Therefore, in this section, we're going to discuss the advantages and disadvantages of the Amazon Lending program.
Pros
No credit score is required.
Unlike other lenders, Amazon doesn't use your credit score to decide whether or not to lend you funds. It is only concerned with how your business is performing in the marketplace.
Less documentation
Amazon doesn't require conventional financial information to determine your eligibility for the loan. You don't need to scramble through extensive documentation such as financial profiles or tax returns to apply for a loan with Amazon.
Swift approval
Amazon sellers can be approved for their Amazon loans in as few as 24 hours. Once you're accepted, the funds instantly appear in your Amazon seller account. Draw those funds and start benefiting right away.
Lower interest rates compared to other lending options
Bank loans and investments from financial institutions usually have high-interest rates. Amazon Lending keeps its interest rates competitive and significantly lower than others in the lending industry, making it a viable option to grow your business on the smiling A.
Never miss a payment.
You get a preset monthly payment plan at the time of your Amazon Lending offer, and the funds are deducted from your Amazon seller account directly. This way, you don't have to worry about being penalized for late payments.
No prepayment penalties or origination fees
Most other lenders and banks charge a whole range of fees, such as application fees, origination fees, closing fees, and so on, for borrowing money. Fortunately, Amazon Lending doesn't ask for any of that.
Furthermore, some creditors even impose penalties if you repay your loan early. That's a weird practice. But with Amazon, you don't need to worry about a prepayment penalty either. The only thing Amazon demands is the interest accrued on the borrowed sum.
Cons
Invite-only program
Unfortunately, you can't decide when to take a loan with Amazon Lending since it's an invite-only program. This can limit your access to funds.
Automatic deductions from your Amazon account
Amazon will deduct fixed payments from your account each month until the loan is paid. If you haven't generated sufficient income to cover the amount due, Amazon will charge the credit card or any other form of payment you have registered. This can strain your cash flow.
Regulated use of funds
Amazon is very particular about the way you can spend the funds. You can't use the money to fine-tune any other aspect of your business except for restocking or optimizing your marketplace items' inventory and amplifying your ad campaigns' reach.
How does an Amazon loan work?
Next, let's learn about how an Amazon loan works.
Amazon Lending is distinct from other moneylenders in its paperwork requirements. Since Amazon Lending loans are based on your store's customer service metrics and sales performance, Amazon already has most of the information it needs to vet your eligibility.
Taking these into consideration, Amazon determines how much you can potentially borrow. It then creates a loan offer and notifies you directly. While the amount included in the loan offer is the maximum you can borrow, you can also opt for a lower limit or decline the invitation if it doesn't suit your business situation.
How do I get funding from Amazon?
You've got the invitation and made up your mind to get the loan. But how do you submit your application?
The Amazon Lending application process is fully set up online. Just follow these five simple steps:
Log in to your Seller Central account
You'll see a message on the homepage from Amazon Lending inviting you to apply for the loan
Once you open the invitation, select the amount and the term you'd like to sign up for
Follow the rest of the steps as stated in the form and submit it for approval once completed
In approximately 1 – 5 business days, you should see the funds deposited into your account after approval
Repayment terms
Loan repayment terms from Amazon Lending can extend up to 1 year, while your interest rates are determined based on loan size, duration, and quality of credit.
Let's say you move forward with a loan from Amazon. In that case, the company will automatically deduct a fixed sum from your Amazon seller account each month, regardless of revenue, until the loan is fully reimbursed. However, as mentioned earlier, you can pay off your loan balance at any time without a prepayment penalty.
Does Amazon Lending report to credit bureaus?
No. Because the Amazon Lending program doesn't offer traditional lending, it does not report to credit bureaus. However, they will take your inventory as collateral if you fail to make a payment.
About ZonGuru
ZonGuru is an all-in-one Amazon toolkit that helps private label sellers with product research, niche evaluation, competition analysis, listing optimization, inventory tracking, customer review acquisition, and running day-to-day operations of their Amazon business. Our tools bring you the most accurate data from across ten Amazon marketplaces, including the US, Canada, Mexico, the UK, Italy, France, Spain, Australia, Germany, and India. We make selling on Amazon easier.