Reimbursements are low-hanging fruit that add cash directly back into your business. On average, you should expect to recover 2-3% of your monthly sales.
Reimbursements are not high on the priority list for most brands selling on Amazon, while collectively are a driver of bottom line revenue for resellers & agencies that offer this as a service.
The question most brands ask is, "shouldn't I do this in-house?"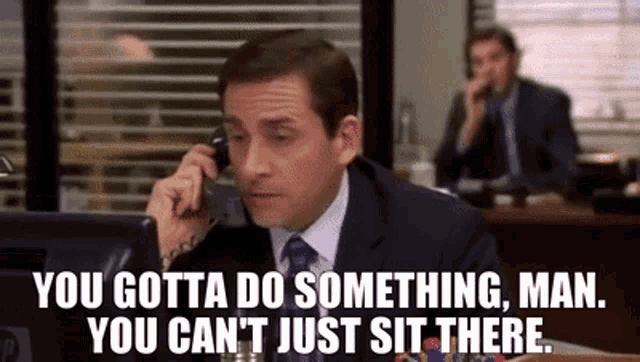 The simple answer is no. Fighting claims with Amazon is a challenge itself. Other brands that have filed for reimbursements before and current Amazon agencies will tell you the same thing.
Then it comes down to cost, and we'll cover that in the next section.
Rethinking Reimbursements (A Smarter View)
Recovery fees from other providers on the market can range anywhere from 10-25%+.
Alternatively, if you choose to pursue to file for reimbursements in-house, you will add additional costs & miss out on more recoverable revenue.
Doing it in-house is more costly to your operations & causes your team to not be as efficient or effective.
An Overview Of Fees
The cheapest Amazon reimbursement recovery fees on the market are 10-13%. Then the question becomes how to evaluate this service.
Eligible Reimbursement Category Types
Lost Warehouse
Damaged Warehouse
Lost Inbound
Damaged Inbound
Customer Service Issue
Customer Returns
Most provider that charge a smaller percentage do not cover all of these category types, while other providers cover them all, but deliver results at a higher cost to you.
At Eva, we cover 26+ category types & give you transparent views of our recovery on your behalf.


Discover How Much You Can Recover
Simply input your monthly sales data, and you'll see the amount you can recover, no email required.
Enter Your Amazon Monthly Sales Revenue:
$
Monthly Amount You Can Expect To Recover:
Monthly Amount Eva Charges You To Recover:
Monthly Amount Other Companies Charge You:
Eva Makes Reimbursements Simple
Eva files 20% more cases at a 50% cheaper rate than our competitors. You can finally stop overpaying VAs or other agencies to handle reimbursements on your behalf. You'll be able to consistently add 2-3% of your monthly sales revenue back into your account on autopilot.
1. Connect Your Store
Sync your Amazon store & product data to see potential reimbursement opportunities immediately.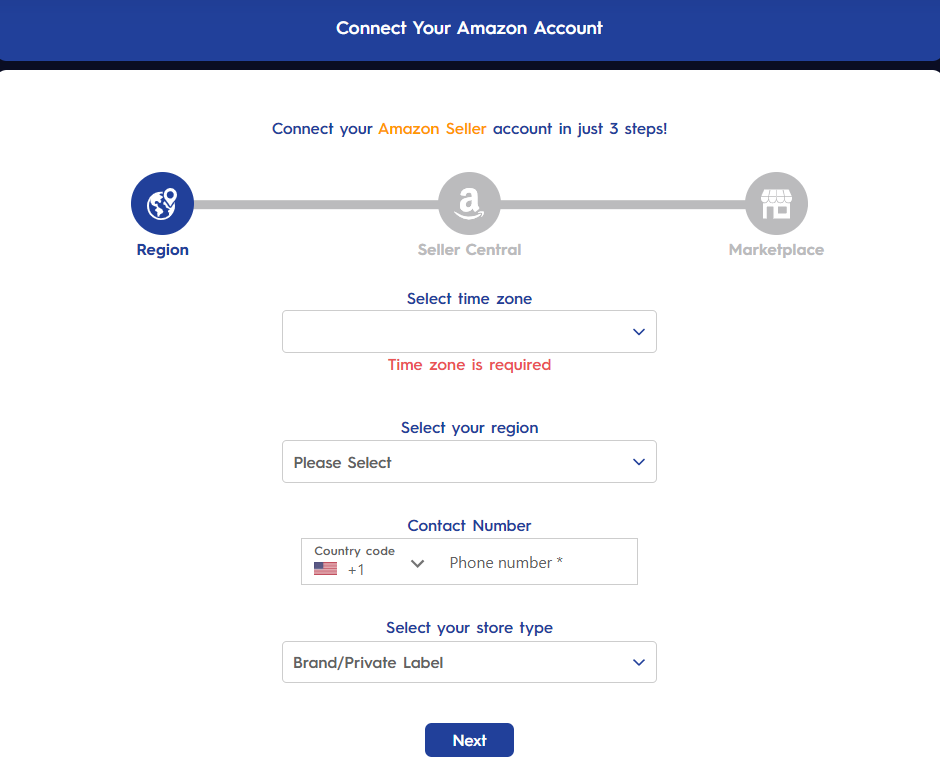 2. Grant Eva Access
Give permissions & access to Eva and let our reimbursement team start filing on your behalf.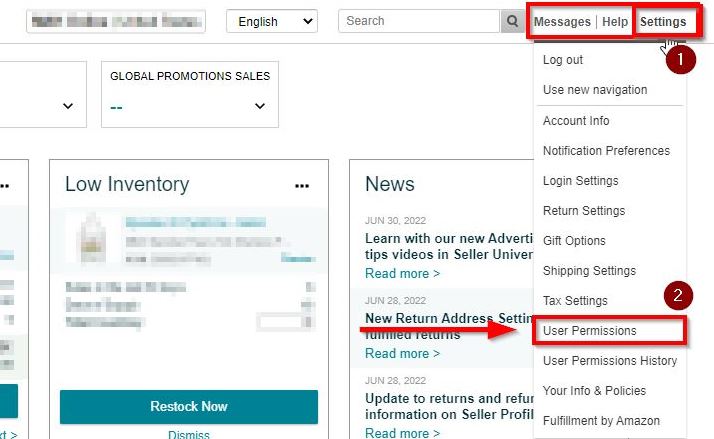 3. Never Think About Reimbursements Again
Eva gives you peace of mind covering 26+ category types working for you at cost-effective rates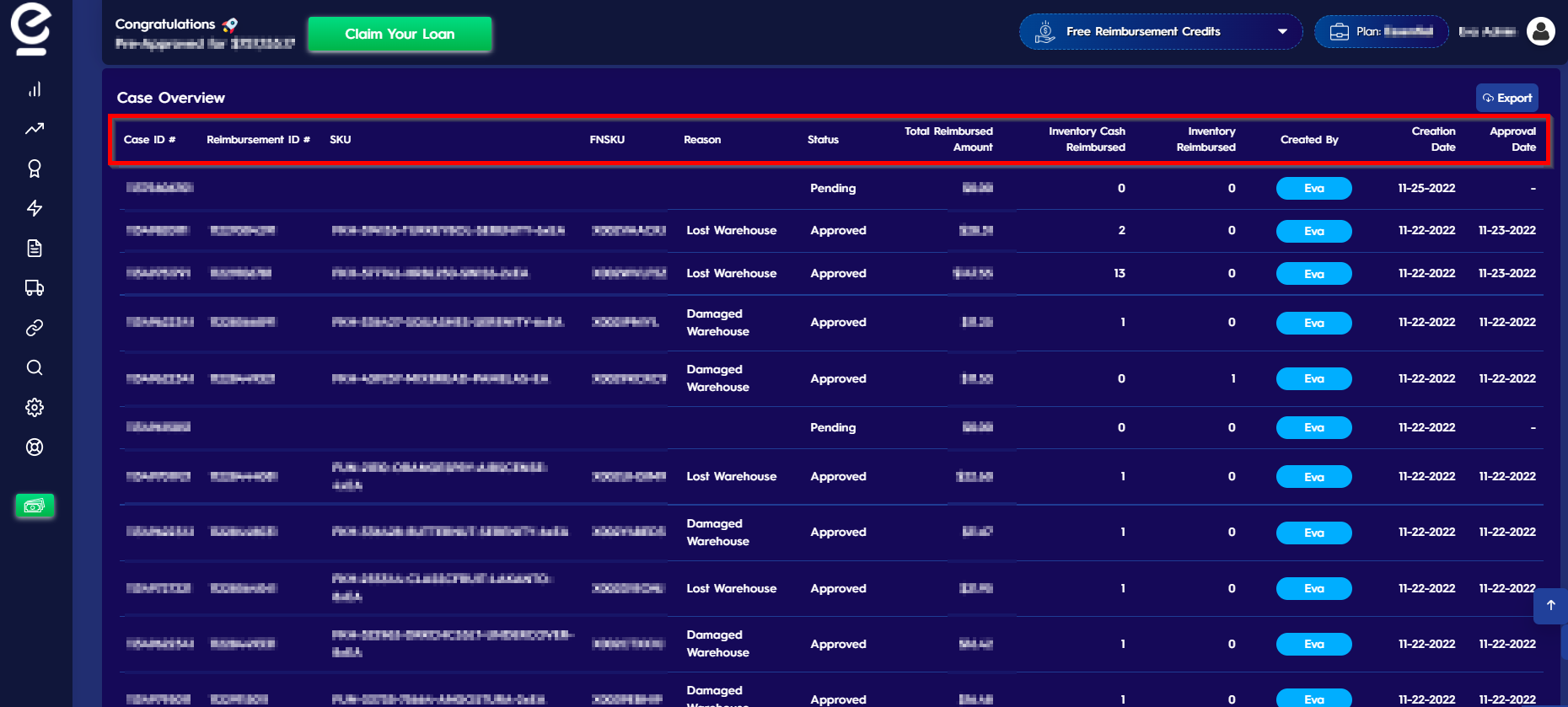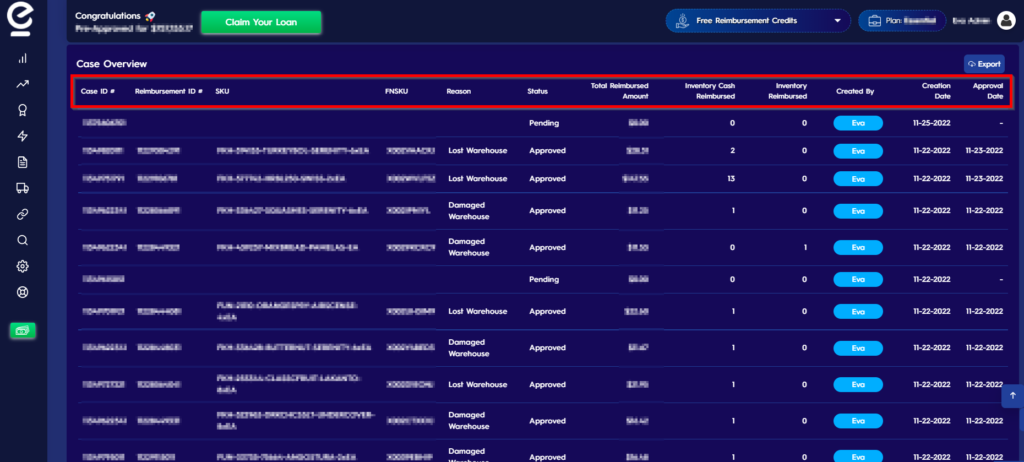 If You Need Any Help with Reimbursements…
Eva is a global reimbursement provider that files cases for more than 2000 brands. We specialize in providing a highly effective, low-cost service that leaves no money left on the table for Amazon to have.
Our team recover millions of dollars per year & our clients love our service. You can try it out yourself at no risk to you.
Start a free 15-day trial & connect your store in minutes.