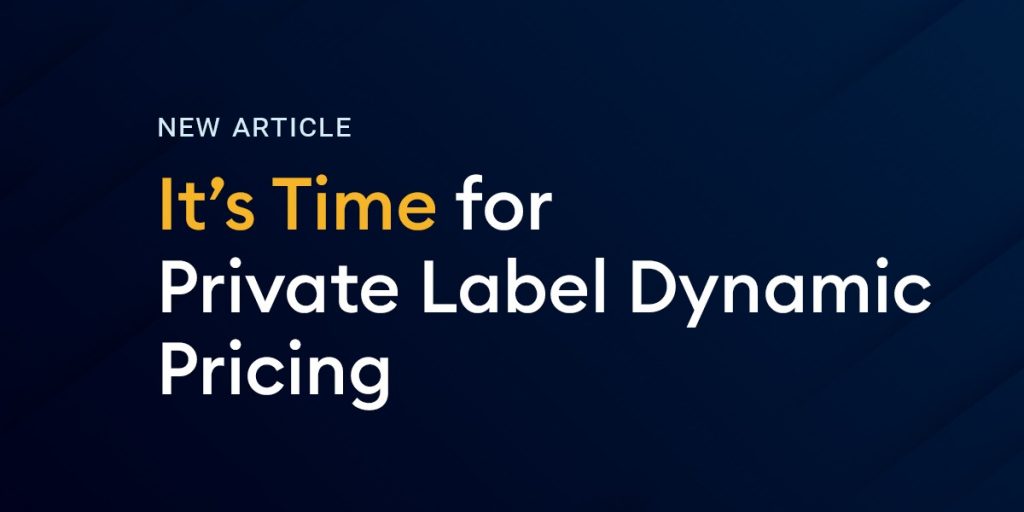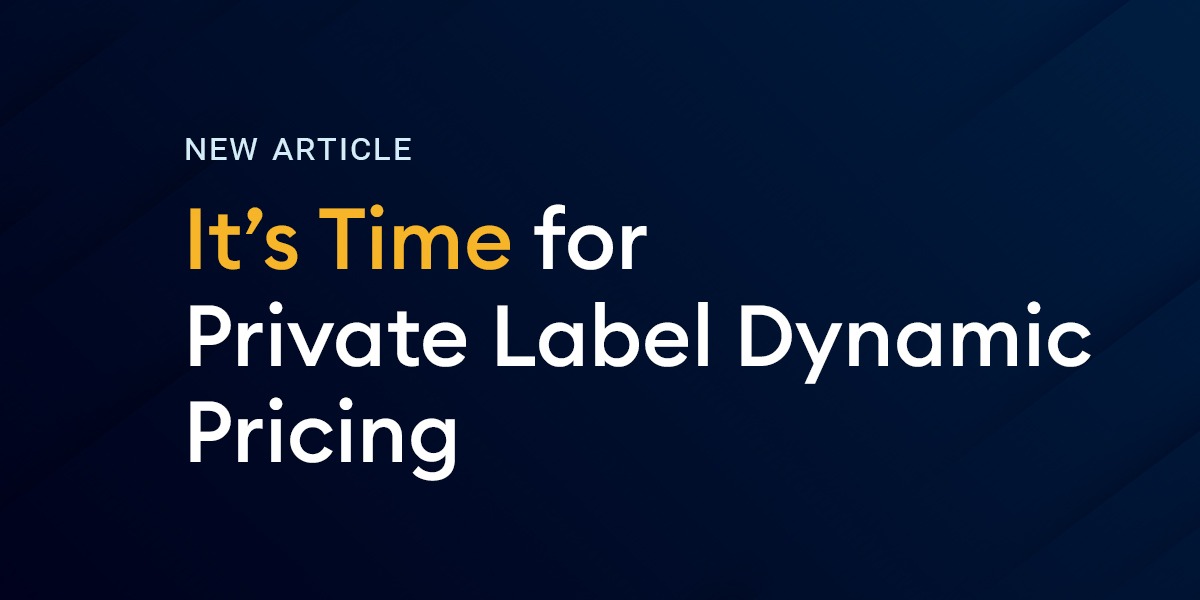 Amazon Dynamic Pricing for Private Label Sellers
Unleashing the hidden potential of Amazon Dynamic pricing can significantly boost the revenues of Private Label sellers on Amazon.
For several years Private Labels, Manufacturers, Brands on Amazon, and other eCommerce platforms ask me about Dynamic Pricing. Amazon is transforming to a pay and play platform with advanced marketing strategies, but Private Label Amazon sellers did not unleash Amazon dynamic pricing power.
However, utilizing dynamic pricing is inevitable if the sellers aim to create a successful, unique brand.
Revolutionizing Amazon Dynamic Pricing with an AI-driven Solution
Changing prices instantly is not a new concept in Amazon. For a decade, Resellers are using rule-based pricing engines that alter prices to compete with the other resellers to win the Buy Box. Sellers know this as the race to the bottom.
The strategy is great for the marketplace and for the consumers to have the best price, but reseller margins eroded substantially. Although automated repricers also evolved to have rules to increase the price based on Buy Box ownership, this didn't help increase profits.
During the '80s, large retailers and brands came up with Regression analysis and Game Theory tactics. With these, the sellers can price the products the right way, dynamically. The pricing is based on several features like customer demand, demographics, competition, weather, and mood. With the materialization of Big Data and Artificial Intelligence, brands started digitalizing Amazon pricing strategy for the analog world. But for the digital brands of Amazon, it stayed untouched.
Data scientists and Amazon sellers came together to create Eva, always thinking about Amazon's massive scale and competition combined with the Retail Pricing experience. Using Machine learning methodologies like Reinforcement Learning and Pattern Recognition was not adapted in the Amazon world for pricing.
We can name it as God's touch on Eva, giving her the power to instantly decide the next best price for a marketplace product. Before Eva, early adopters were luxury products and expensive. However, Eva made it affordable for any Amazon Private Label, from newbies to historical brands to use the power of Amazon dynamic pricing.
How Amazon Dynamic Pricing Accelerates Revenues for Private Labels?
Eva brings the best technology to Amazon dynamic pricing, but why? Based on our case studies performed, Amazon dynamic pricing provides an additional 5% revenue increase alone in 30 days. I know this doesn't sound like marketing numbers. But we all know several factors impacting the growth and price are just one of them; it's not even a reason but a result of several other actions. But Amazon dynamic pricing can catalyze the overall revenues in multiple ways.
Get More Out of Marketing Actions
As a PPC expert, whether for your store or as a digital marketing agency working for the others, if you use Eva combined with PPC or DSP, the result will be phenomenal. Marketing actions will trigger Dynamic Pricing to update the price based on the marketing activities.
This further boosts sales revenues, resulting in reducing the ACOS. The additional revenue can then be used again for marketing increasing ACOS to Target ACOS multiplying the effect of Amazon dynamic pricing!
Avoid Stock-Out Risk
Running out of stock is a nightmare situation for any seller. Without a stock, your revenues decrease and your listings become invisible in the eyes of Amazon. This has a drastic negative impact on your rankings, which eventually affects your search results on Amazon. Private Labels that use Amazon dynamic pricing to avoid stock-out situations and optimize their inventory-based Amazon rankings.
Outsmart Amazon Private Label Competition with Amazon Dynamic Pricing
Another surprising thing we discovered with the first 100 Amazon Private Labels using Amazon Dynamic Pricing was the competition. All private labels claim they are the only ones selling their products. Other sellers sell their products, including Amazon, due to returns, retail arbitrage, online arbitrage, and other distribution channels.
Eva is dynamically pricing and monitoring the competitive landscape and recording all actions like a movie. Eva can compete with this unknown seller if required and sometimes let them sell their limited stock, but always monitors them.
As we discussed monitoring the price, a powerful analytics suite must understand the financial impact of pricing. That's why Eva delivers actionable insights and analytics for daily sales, monthly sales, expenses, cost per SKU, SKU analytics to complete the big picture of pricing with analytics.
Final Thoughts
Bottom line, Amazon is dynamic, digital brands are evolving, and advertising is inevitable. Amazon Dynamic Pricing of Private Labels with Artificial Intelligence will bring flexibility and adaptability to Amazon Sellers. You can quickly react to the changes, catalyze marketing efficiency, and monitor the competitive landscape.
By hiring Eva, you can enjoy Dynamic pricing and Analytics, and accelerate your growth! Sign up now to get started with a 15-day free trial.
Related Posts: