The world of eCommerce has never been more competitive, and with millions of products available on Amazon, it's crucial to stand out from the crowd. One of the most effective ways to achieve this is by optimizing your product listings using Amazon SEO tools.
In this blog post, we'll explore the top 10 Amazon SEO tools that can help you improve your product rankings, boost sales, and stay ahead of the competition.
Top 10 Amazon SEO Tools For Improving Product Rankings
You might know some tools, like Helium 10, while others are less well-known. Nonetheless, each of our suggestions has the potential to help you get ahead if appropriately used.
Each search engine optimization (SEO) tool offers a comprehensive solution to enhance your Amazon presence, from keyword research to listing optimization, rank tracking, and competitor analysis.
1. Eva: The Innovative & AI-Powered Amazon SEO Tool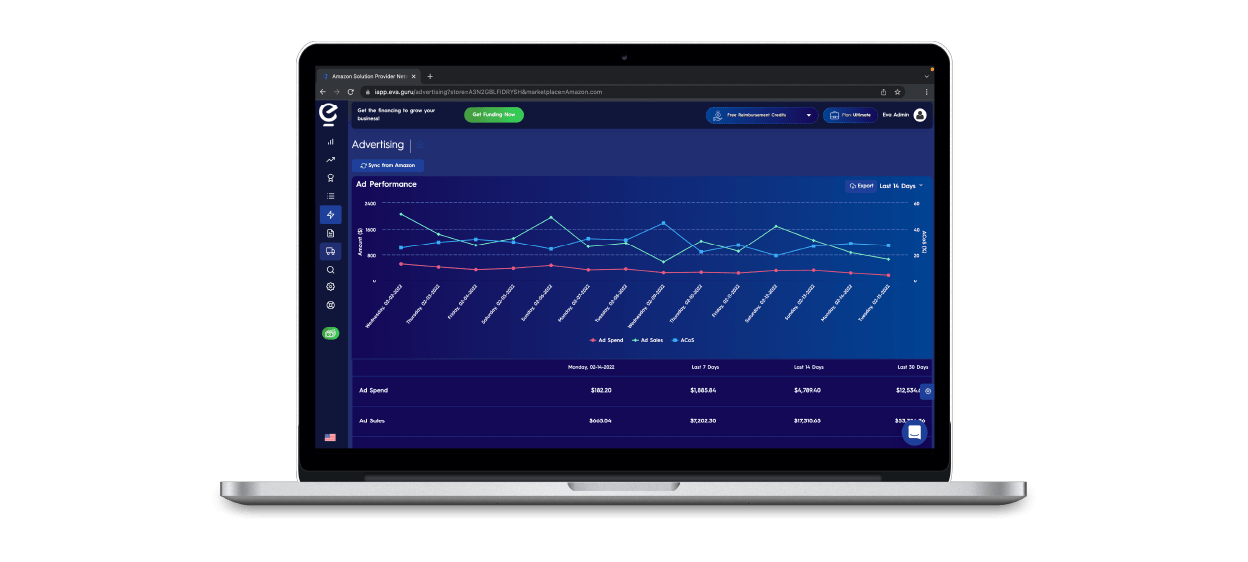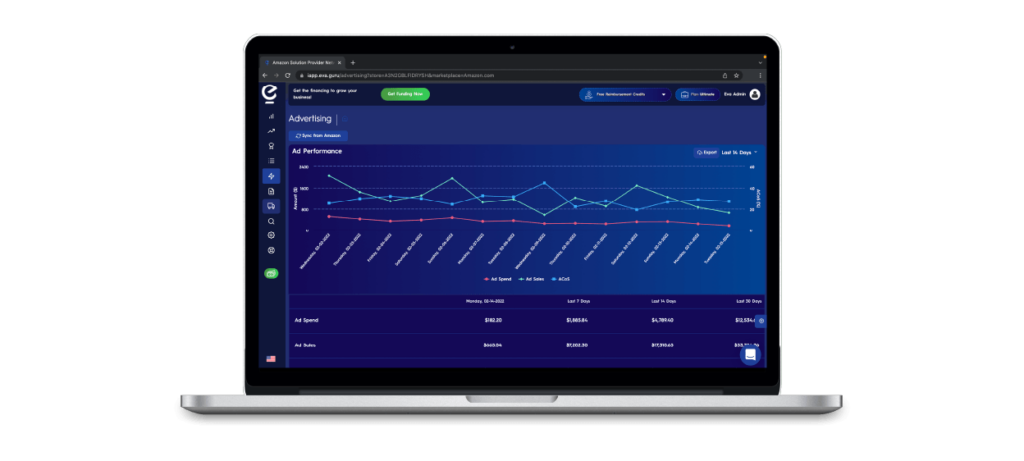 Let's face it—it wouldn't be right if we didn't brag about our top Amazon SEO tool for Amazon brands, agencies, and resellers.
After all, we will discuss the best tools in this blog post, including many of our company's closest competitors, whom we respect and admire.
Our all-in-one platform, Eva, offers a comprehensive suite of features that help users optimize their Amazon listings, maximize profits, and stay ahead of the competition.
By harnessing the power of artificial intelligence, Eva provides actionable insights and automates various processes, making it easier to manage your Amazon business.
Eva's top features include inventory management and replenishment forecasting, sales, profit, & advertising analytics, dynamic pricing & promotions management, and omnichannel eCommerce platform integration.
Here's what stands out from our other Amazon SEO tools:
Inventory Management and Replenishment Forecasting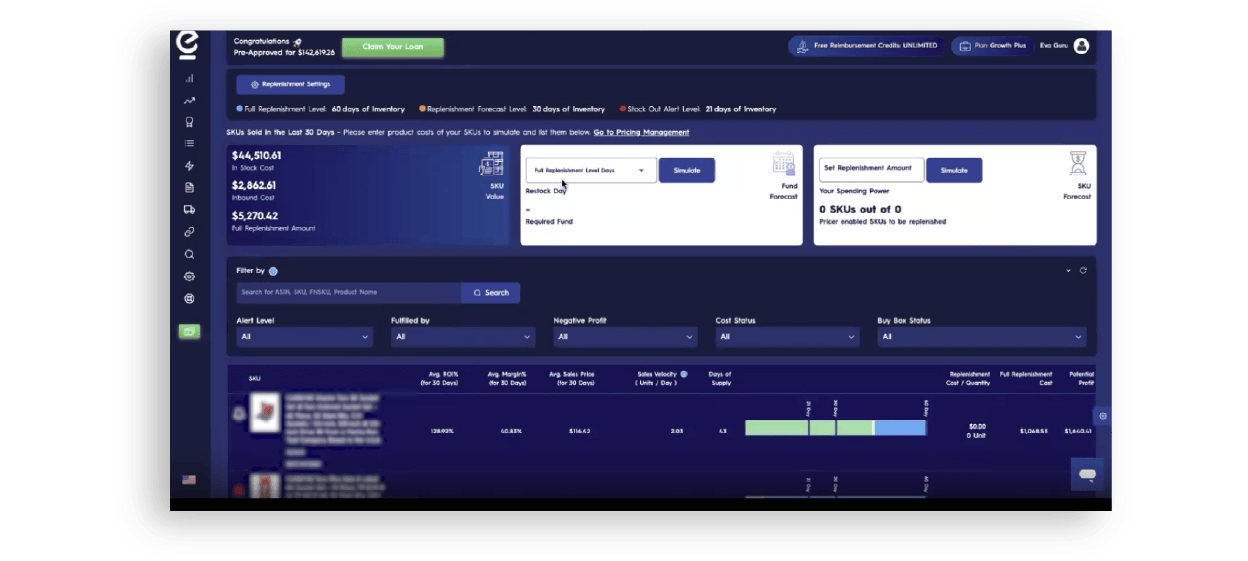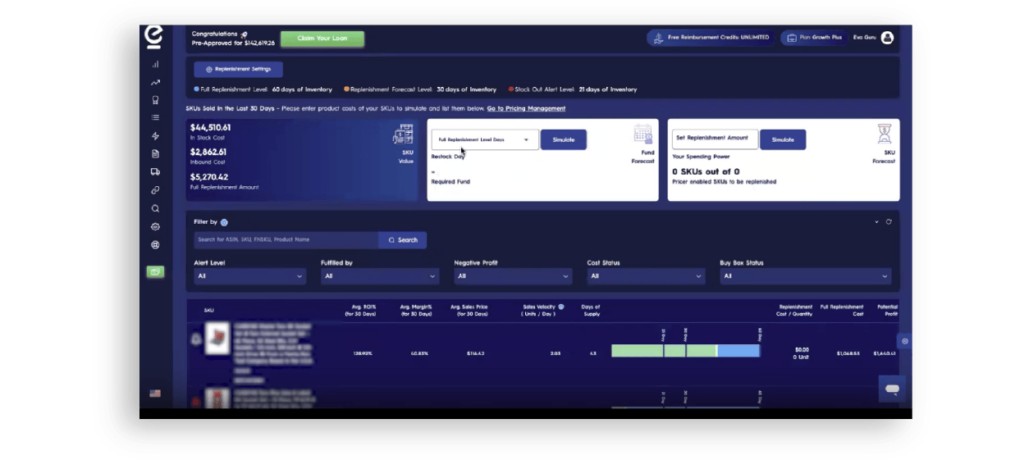 Eva's inventory management feature ensures you maintain optimal stock levels to meet customer demand and minimize storage costs.
The platform uses AI-driven replenishment forecasting to predict future sales based on historical data and market trends, helping you make informed decisions about when to restock your inventory.
This prevents stockouts and reduces excess inventory, leading to more efficient cash flow management.
Amazon Pricing Automation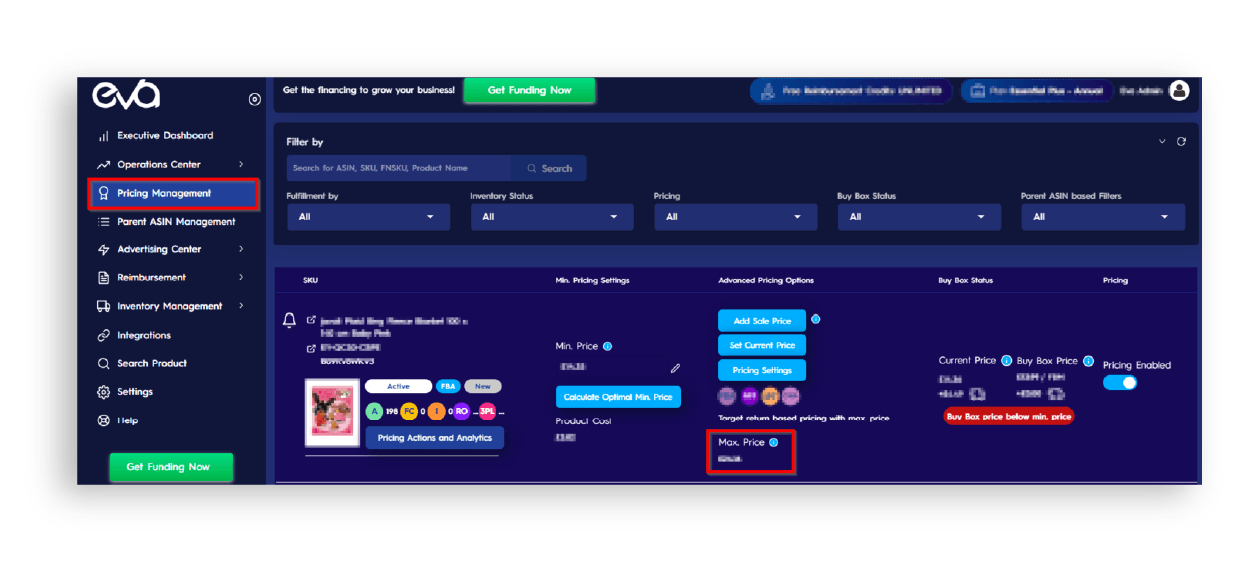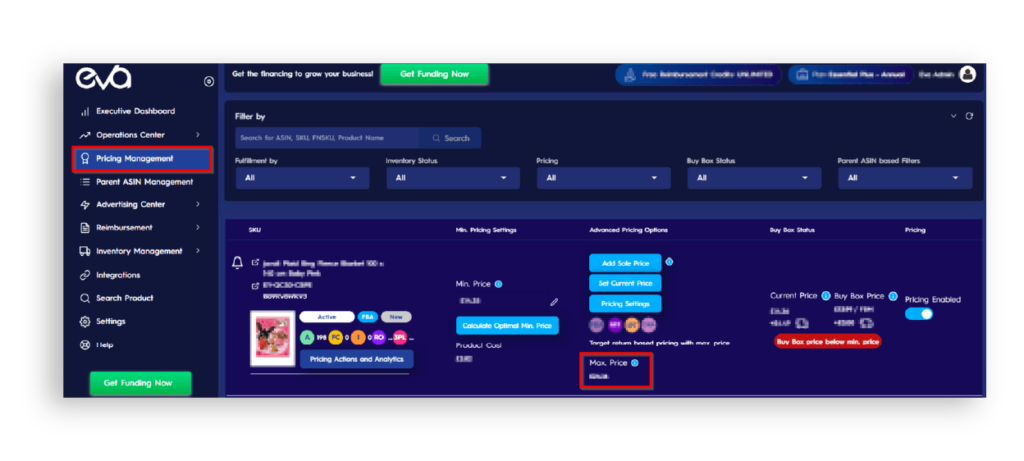 The pricing automation feature in Eva allows you to automatically adjust your product prices based on market conditions and competition.
By monitoring competitor pricing strategies and market trends, the platform ensures that your products remain competitive while maintaining your desired profit margins.
This dynamic pricing approach helps you maximize sales and stay ahead of the competition.
FBA Reimbursement Recovery
Eva's FBA reimbursement recovery service helps you identify and recover funds owed to you by Amazon due to lost or damaged inventory, overcharged fees, or other discrepancies.
Our team completes the process on your brand's behalf by tracking and filing reimbursement claims, ensuring you receive the compensation you're entitled to, and helping you maintain healthy profit margins.
Sales, Profit, & Advertising Analytics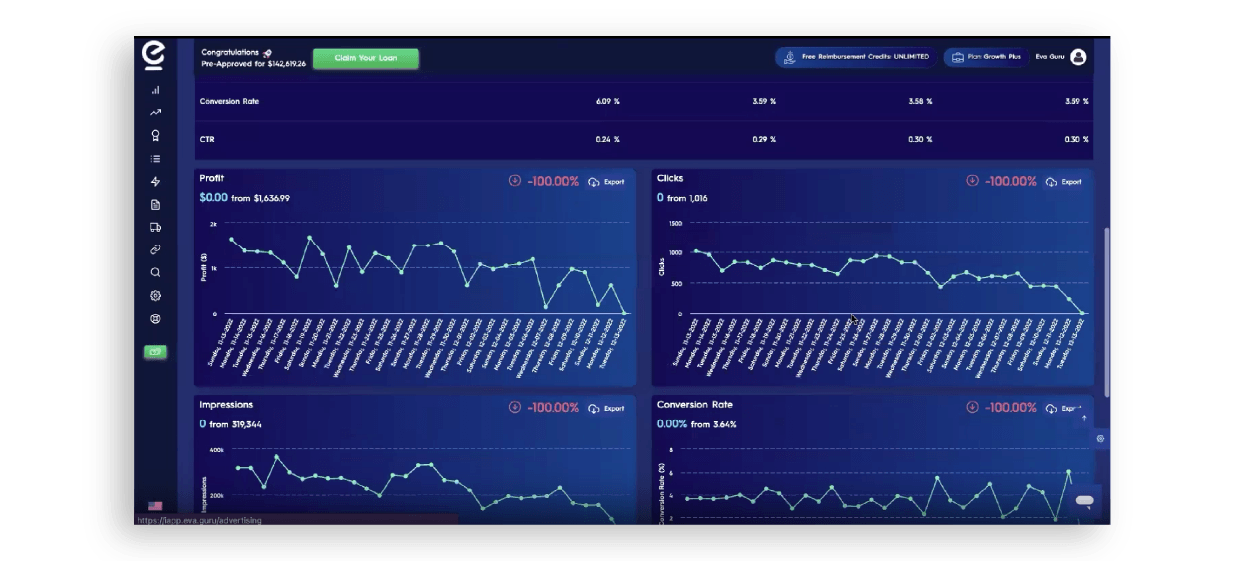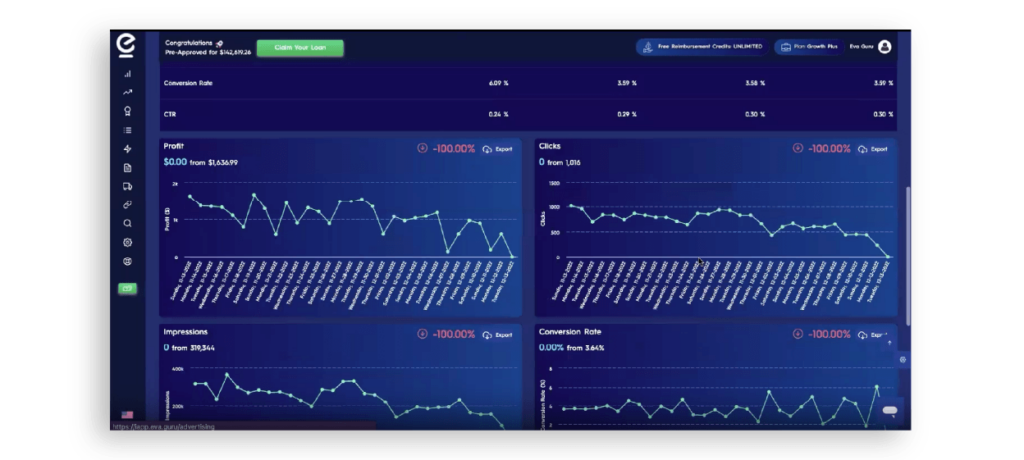 Eva provides comprehensive sales, profit, and advertising analytics that enable you to track your business performance and identify areas for improvement.
You can monitor your sales, profits, and advertising performance with detailed reports and visualizations, making data-driven decisions to optimize your Amazon business.
These insights help you understand which products, promotions, and advertising strategies drive the most revenue and where you can improve your profitability.
Dynamic Pricing & Promotions Management
Eva's dynamic pricing and promotions management feature allows you to create and manage promotional campaigns to boost sales and increase customer engagement.
By leveraging AI-driven insights, the platform helps you identify the most effective pricing strategies, discounts, and promotions to attract customers and drive sales.
This feature enables you to experiment with various pricing and promotional tactics to find the optimal mix that maximizes your revenue and customer satisfaction.
Omnichannel eCommerce Platform Integration
Eva offers seamless integration with various omnichannel eCommerce platforms, enabling you to manage your online business from a single, centralized dashboard.
You can synchronize prices across all channels by connecting Eva with eCommerce platforms such as Shopify, Walmart, and Amazon. This integration simplifies your workflow, reduces manual tasks, and ensures a consistent customer experience across all sales channels.
Eva's essential features provide a comprehensive and efficient solution for Amazon brands, private label sellers, and resellers.
By leveraging these features, users can optimize their Amazon business, maximize eCommerce profits, and stay ahead of the competition.
2. Sellics: The All-in-One Amazon SEO Suite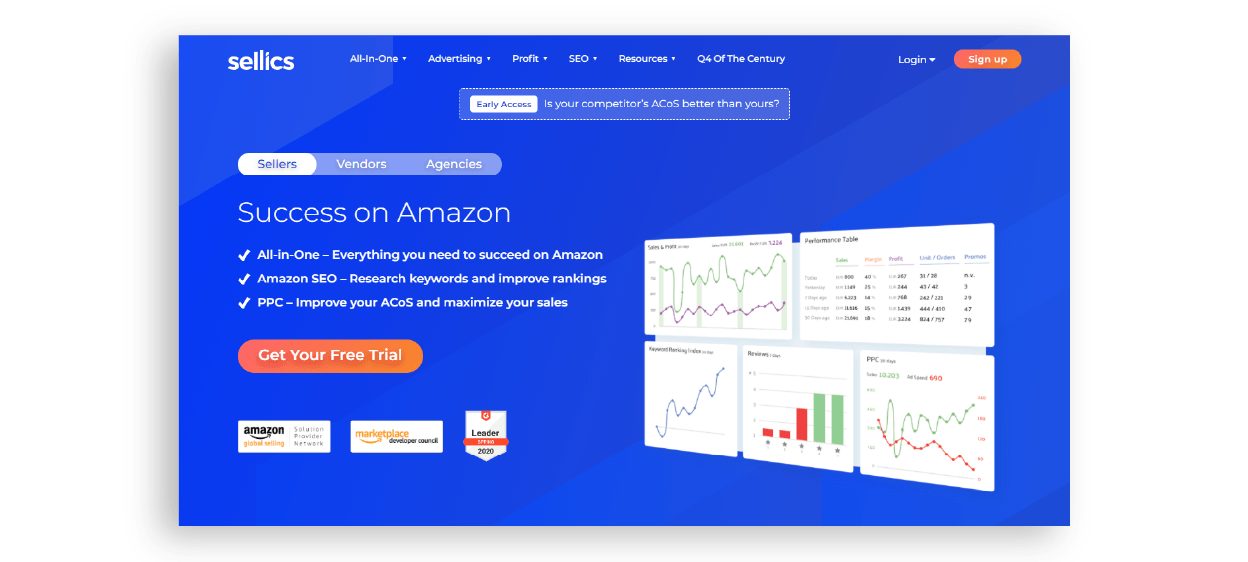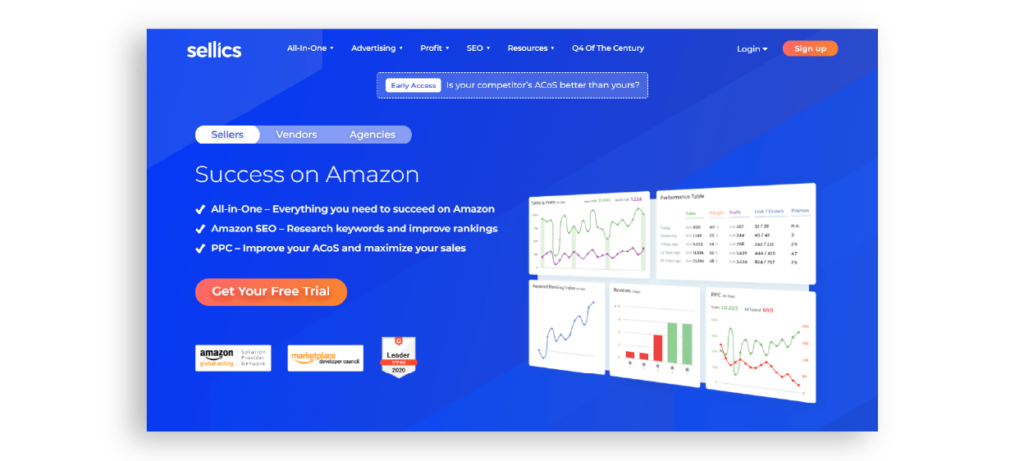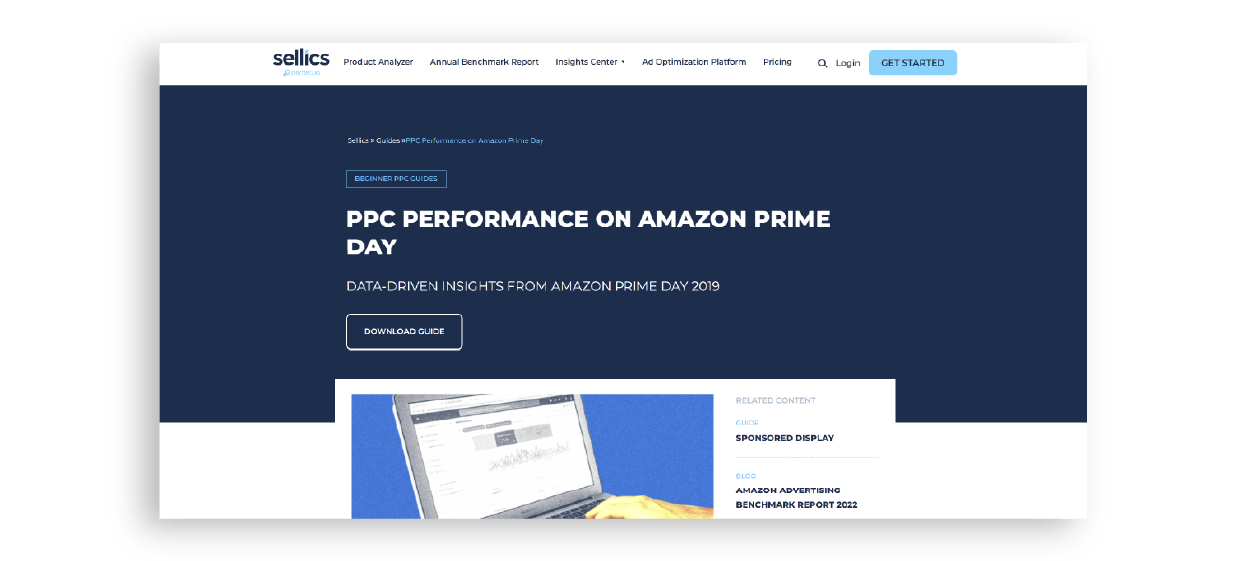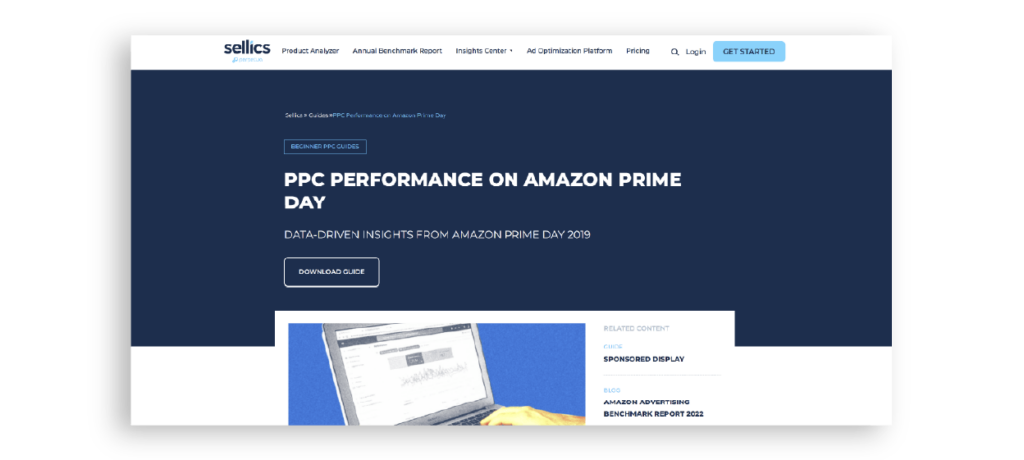 Sellics, owner Perpetua, is an Amazon SEO tool that offers a range of features to optimize PPC campaigns using AI, manage customer questions, and respond to reviews.
Its keyword research functionality lets you find the most effective keywords for your listings, ensuring maximum visibility and sales. The platform also provides best practices for listing optimization, helping you craft high-converting product listings.
3. Helium 10: A Comprehensive Amazon Toolkit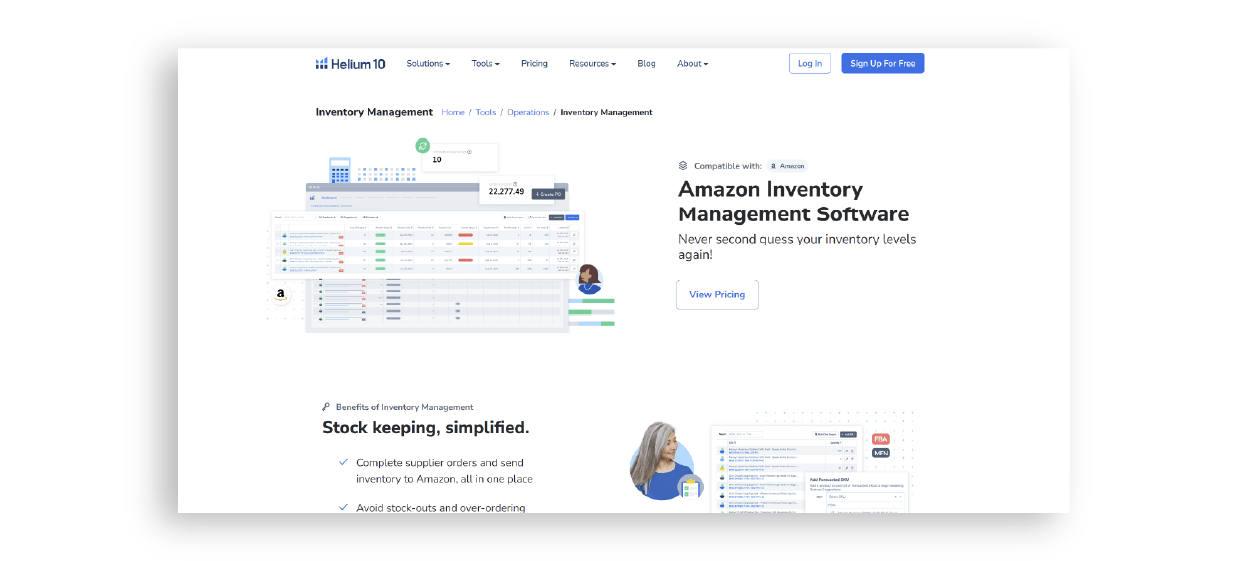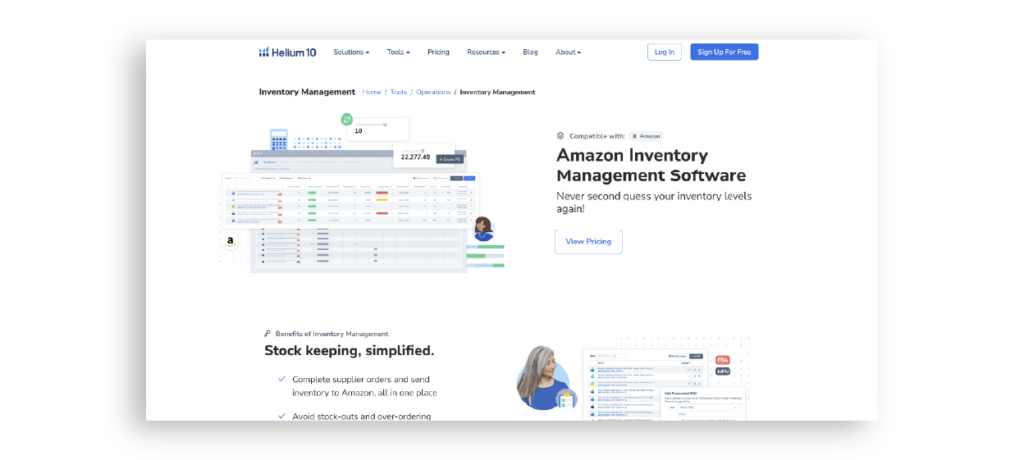 Helium10 is an Amazon toolkit that covers everything from product research to listing optimization, keyword research, and competitor analysis.
Its suite of tools helps you identify winning products, optimize listings, and monitor your product rankings over time. Helium10's PPC optimization features also enable you to improve your Amazon pay-per-click advertising performance, maximizing your return on investment (ROI).
4. Jungle Scout: Find Winning Products and Optimize Listings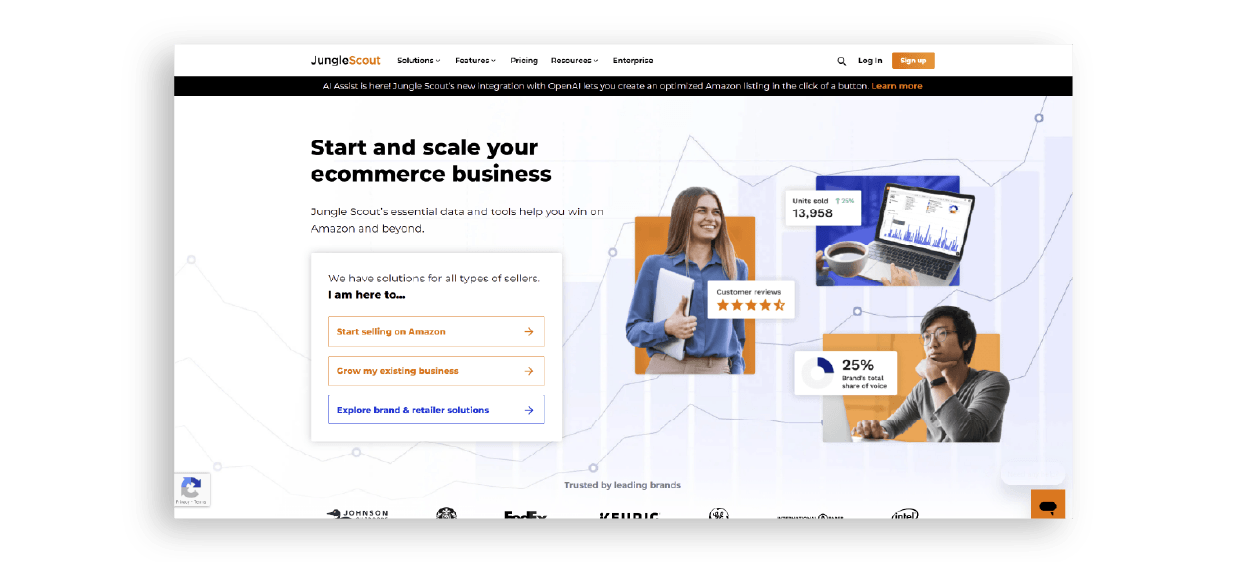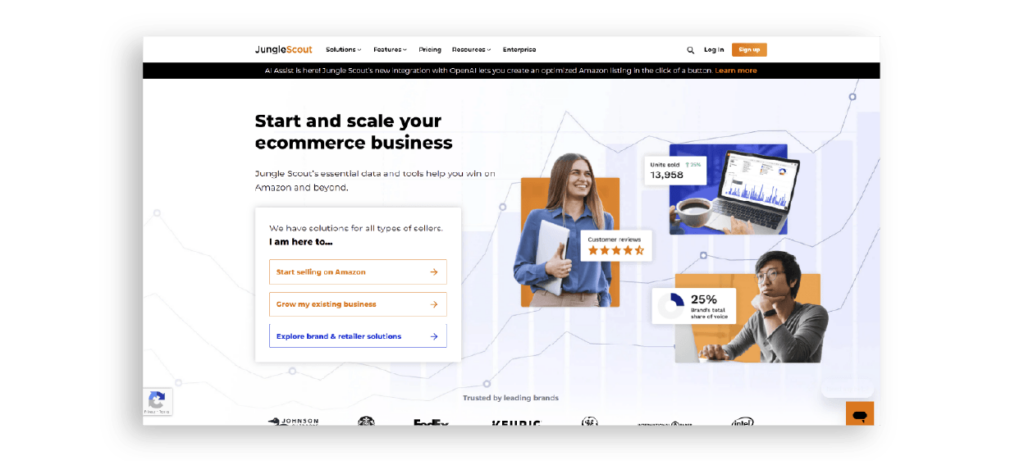 Jungle Scout is a popular Amazon product and keyword research tool that allows you to find profitable products, optimize your listings, and track your product's performance.
The platform's keyword research tool helps you discover the most relevant keywords for your product listings, while its listing optimization feature suggests improvements to enhance visibility and conversions.
Jungle Scout also offers competitor analysis capabilities, enabling you to stay ahead in the market.
5. Viral Launch: Product Discovery and Launch Platform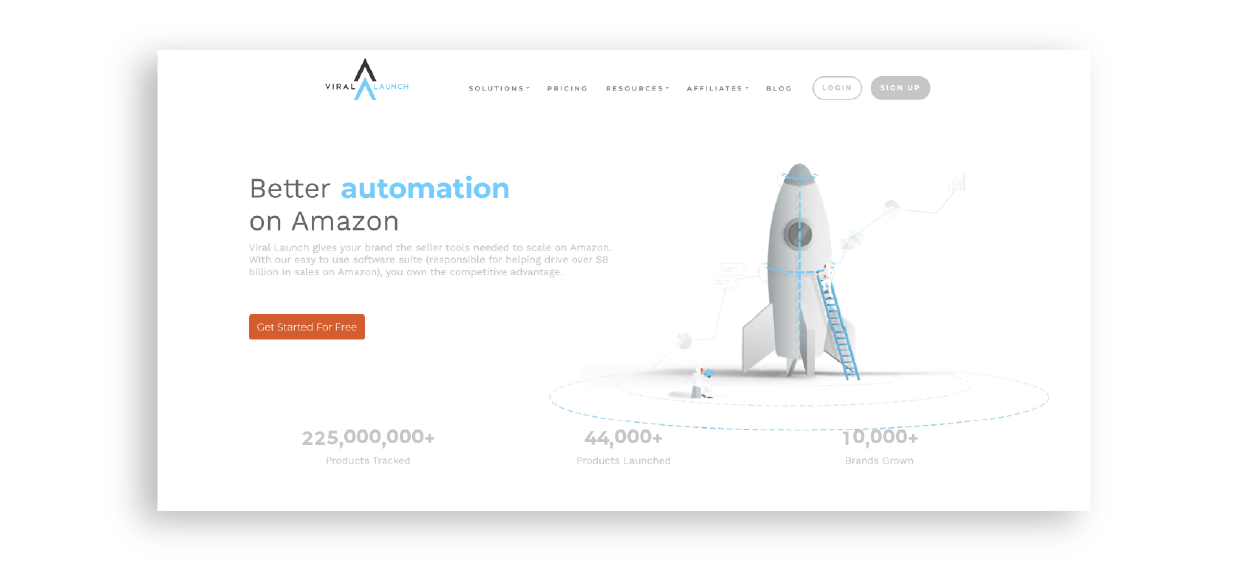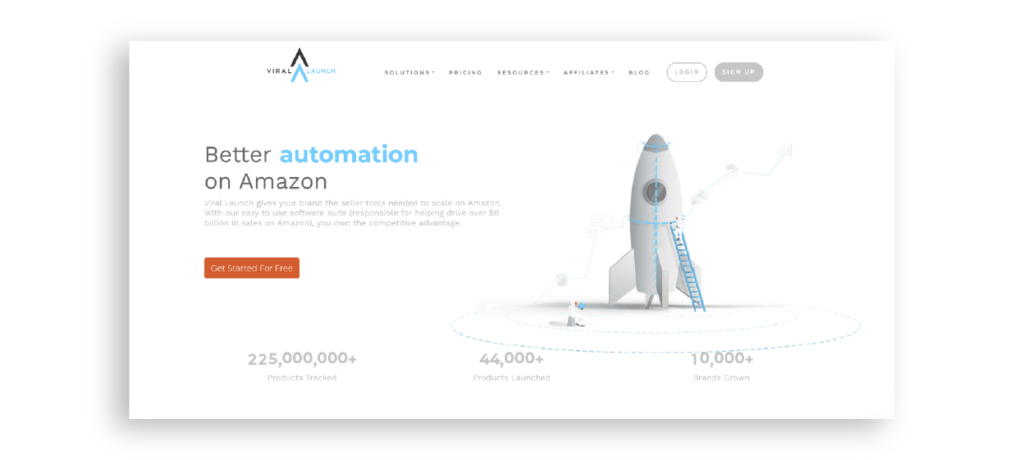 Viral Launch is an Amazon product discovery and launch platform that offers tools for keyword research, listing optimization, and rank tracking.
Its keyword research tool provides valuable insights into search volume, competition, and profitability, while its listing analyzer identifies areas for improvement in your product listings.
Viral Launch brings attention to your newest products by helping build promotional giveaways and bring awareness to your brand.
6. AMZScout: Data-Driven Amazon Product Research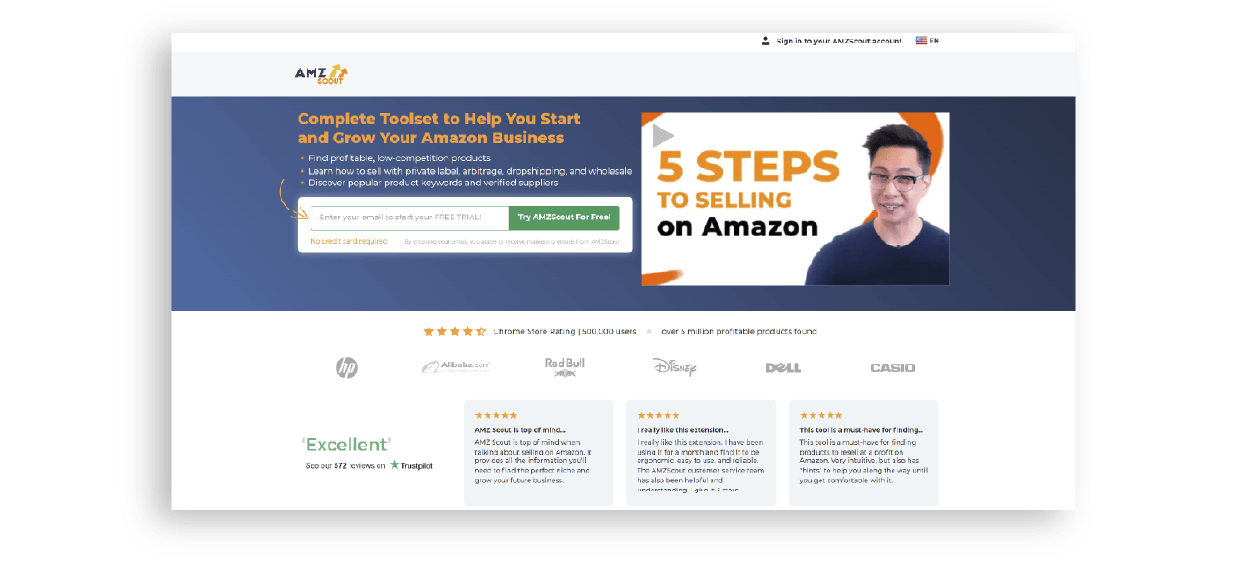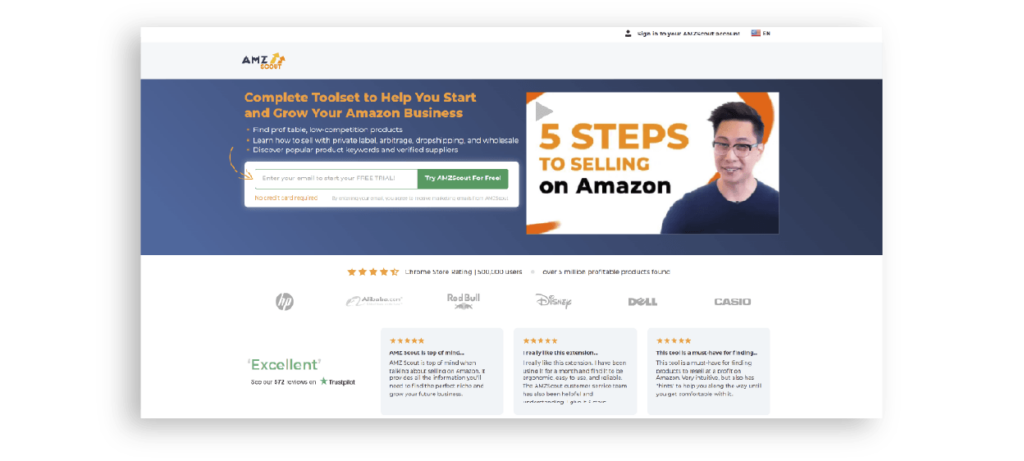 AMZScout is an Amazon SEO tool that focuses on data-driven product research. The platform helps you find profitable products, conduct keyword research, and optimize your listings for better rankings.
The most popular features for improving product rankings include its keyword search and tracking tools and a product database that provides insights on which items to sell to win top search spots.
7. SellerApp: Smart Amazon Analytics and PPC Optimization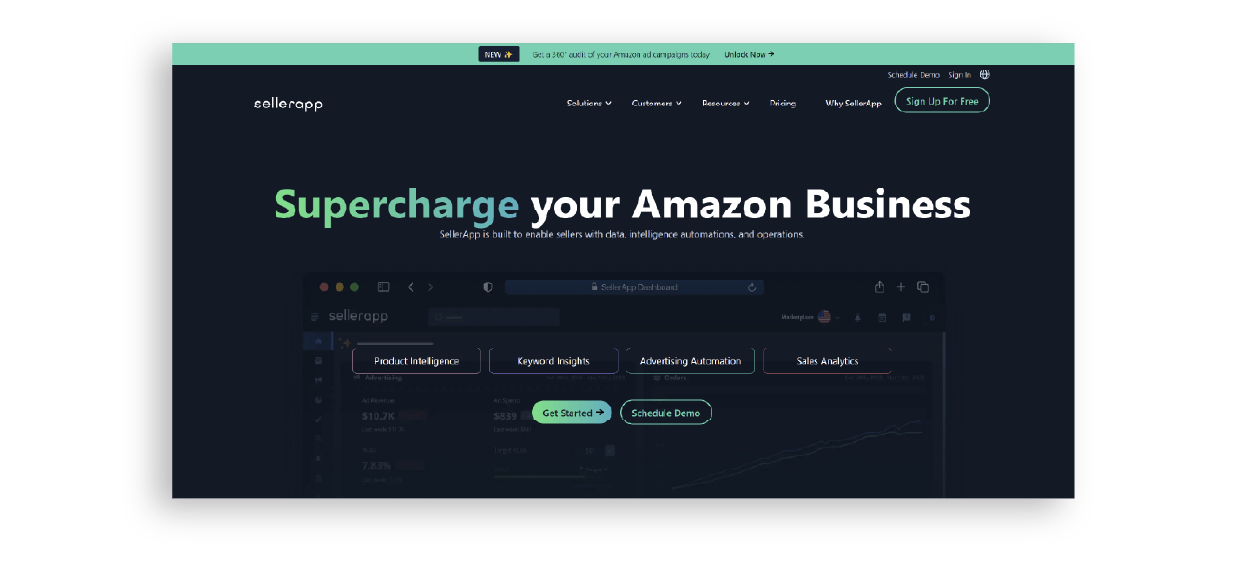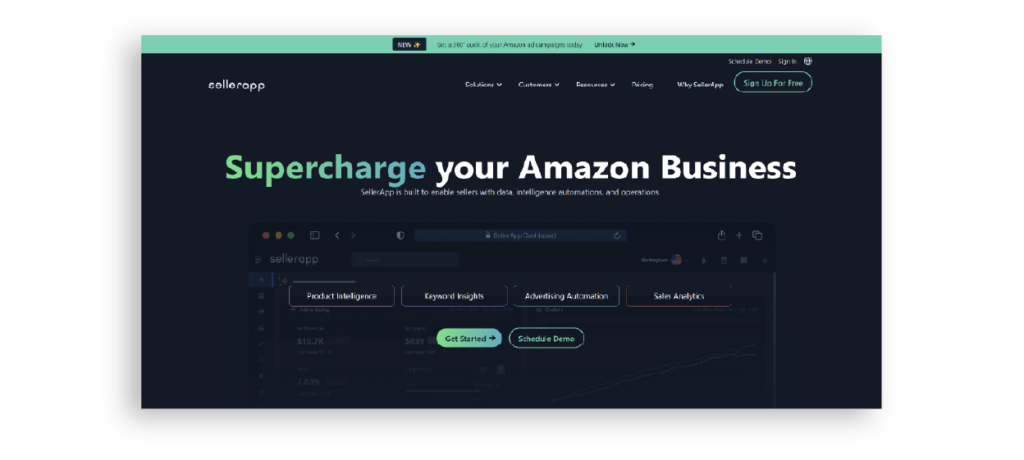 SellerApp is an Amazon analytics platform that offers tools for keyword research, listing optimization, rank tracking, and PPC optimization.
Its SEO-focused analysis, listing score, and AI-powered listing optimization tools help brand owners and private label sellers increase their visibility in search results.
You can also use competitor listing monitoring to track competitor rankings and pricing, providing valuable insights into their performance.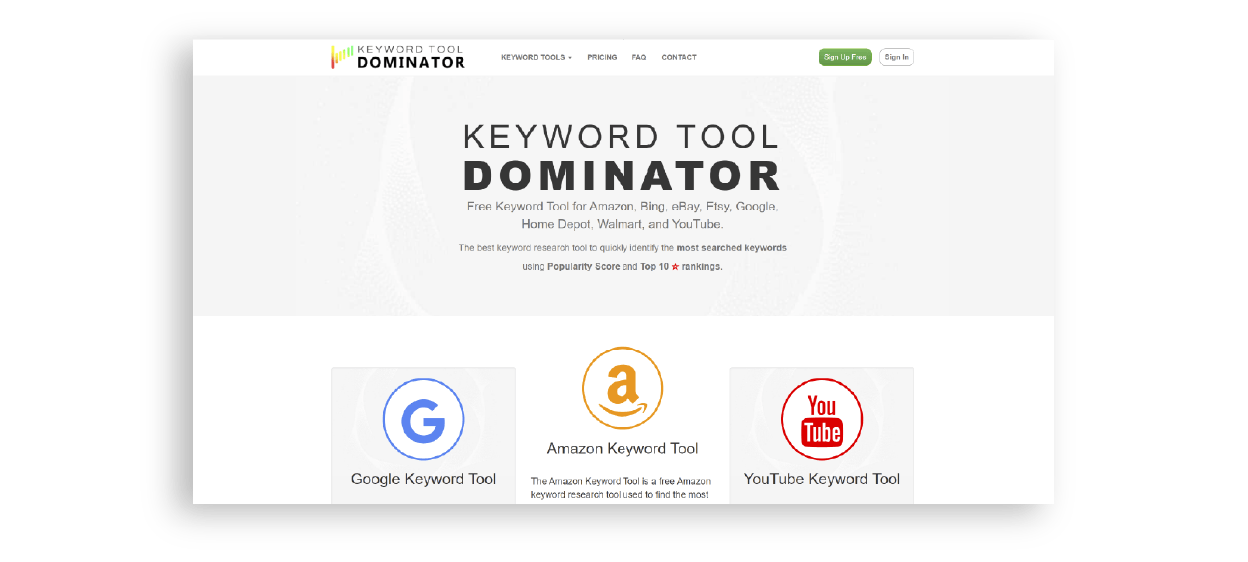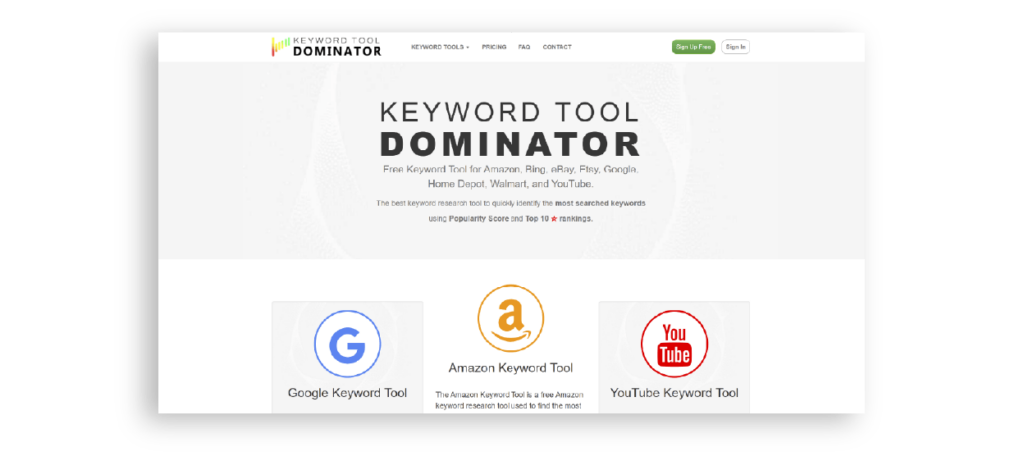 Keyword Tool Dominator is a free specialized Amazon keyword research tool that helps you discover hidden, long-tail keywords with low competition.
By incorporating these keywords into your product listings, you can improve your product rankings and increase your visibility on Amazon.
The tool offers real-time data from multiple Amazon marketplaces and provides search volume estimates that you can use to adjust your Amazon SEO strategy.
9. FeedbackWhiz: Improve Product Reviews and Boost Sales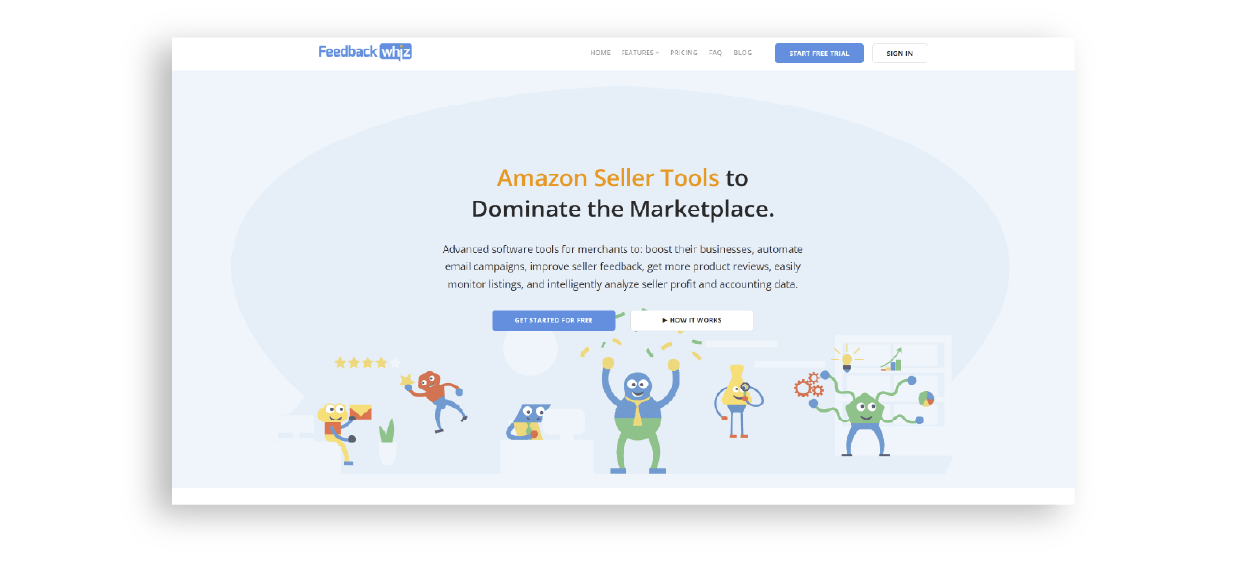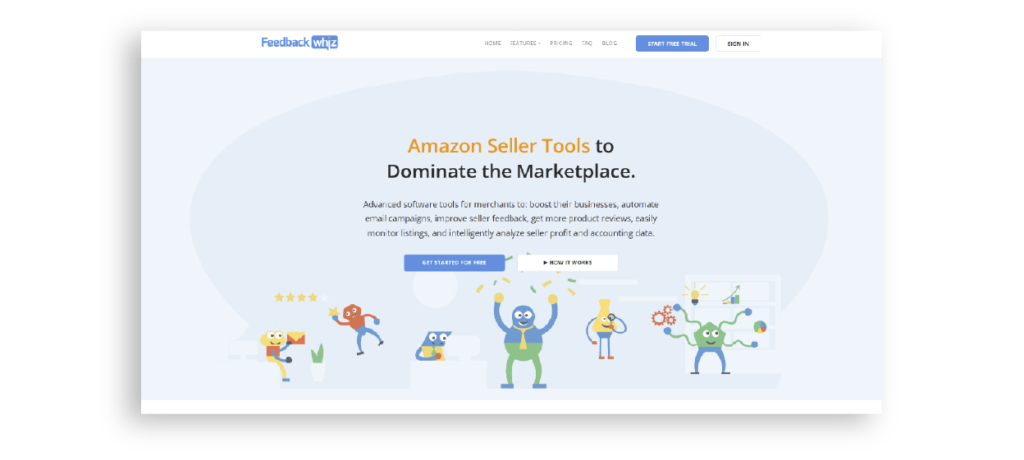 It's no secret that feedback and proper order management are critical to sellers who want high organic listing placement.
FeedbackWhiz helps with those tasks by offering a free Amazon SEO tool that focuses on managing and improving product reviews.
By monitoring customer feedback, FeedbackWhiz allows you to address any issues promptly and maintain a positive seller reputation. The platform also offers tools for automating email campaigns, helping you engage with customers, request reviews, and ultimately boost sales.
10. AMZ Tracker: Monitor Rankings and Outpace Competitors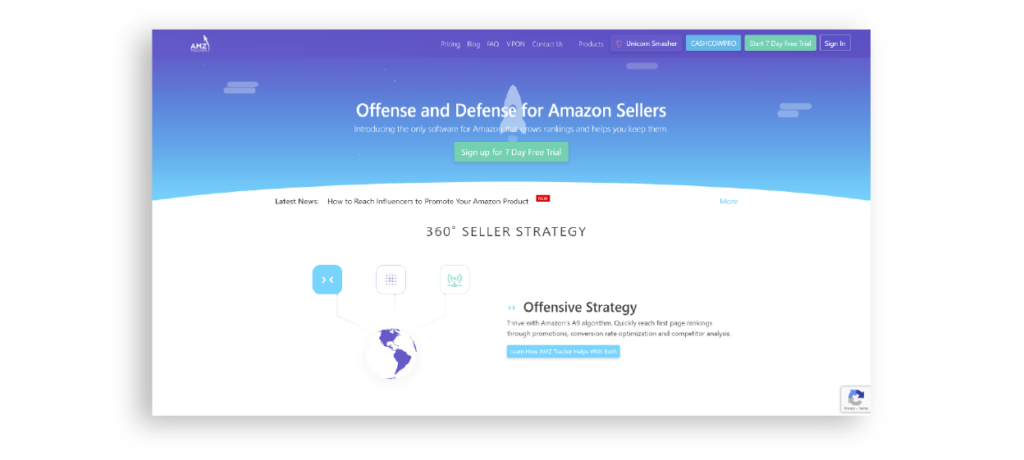 AMZ Tracker is an Amazon SEO tool designed to help you monitor your product rankings and stay ahead of your competitors.
Its rank tracking feature lets you monitor your product's performance, while its competitor analysis capabilities provide insights into your rivals' strategies.
AMZ Tracker also offers keyword research and listing optimization features to help you create high-converting product listings. Overall, AMZ Tracker's goal is to increase sales velocity to increase product listing rankings on Amazon.
Read More: Amazon SEO vs. Amazon PPC
Conclusion
In the competitive world of Amazon eCommerce, using the right SEO tools can improve your product rankings and boost sales.
The top 10 Amazon SEO tools mentioned in this blog post offer a comprehensive solution to help you optimize your listings, conduct keyword research, track rankings, analyze competitors, and manage product reviews.
By leveraging these tools and following best practices, you can keep a competitive edge and maximize your return on investment.
With varying features and pricing structures, there is an Amazon SEO tool to fit any budget. Start improving your rankings today with Eva and reap the rewards of increased visibility on Amazon.