Listing products on Amazon alone is not enough to guarantee success. For brands aiming to make an impact, paid advertising is the foundation of gaining visibility and recognition while growing sales.
Paying for ads online, however, isn't a sure route to success. It isn't easy to build out an Amazon advertising funnel strategy without gaining some insights into your competitor's strategy.
Paid search intelligence helps businesses gain insights into their CPC campaigns and those of their competition.
This data-driven approach can be used to stay ahead of the curve, optimize each advertising channel for better results, find new keyword opportunities, and test out copywriting strategies.
Here's how to use paid search intelligence to outsmart your competitors on Amazon.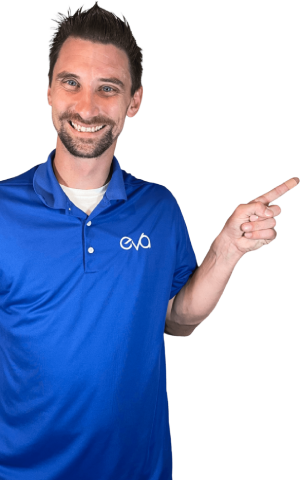 Discover How To Supercharge Your Profits From Amazon & Beyond
Tech – unlock more revenue, increase efficiency & maximize profitability with integrated AI solutions
Agency Services – our ex-Amazonian team provides key insights, expertise & handles everything for you from A-Z
3PL Fulfillment Solutions – real-time inventory management connected to Eva tech across Amazon marketplaces
What is Paid Search Intelligence?
Paid Search Intelligence is an analytical approach to gaining insights into advertising campaigns.
It provides detailed data about campaigns on search engines and e-commerce sites, helping brands make informed decisions about their marketing strategy.
The data collected through paid search intelligence helps businesses understand customer behavior, optimize ads for higher conversion rates, and track competitors.
Some tools connect you to the best high-level metrics and performance indicators for Amazon PPC. They can help you understand potential customers' journey from the ad to the landing page and purchase.
Read More: Amazon Brand Analytics
The Truth—Some eCommerce Brands Don't Utilize Amazon Analytics Data Correctly
With many advertising analysis tools unable to capture precise performance metrics on ads, brands are left in the dark about their campaigns' success or failure.
Analyzing data at a superficial level can lead to errors in advertising decision-making. Looking at the top-level metrics doesn't always uncover which changes need to be made to improve ad performance or correct potential issues.
That's why intelligent paid search analytics and data are so important; it gives you the insight needed to make informed decisions about optimizing your campaigns.
Paid Search Intelligence helps identify your competitors' processes, methods, and strategies to remain competitive.
What Are The Benefits Of Paid Search Intelligence?
There are two primary benefits of paid search intelligence:
With analytics data, you can make strategic business decisions, such as when to restock goods or how to revise your website content for greater engagement and sales.

You can analyze customer behavior across channels and identify the most effective strategies for attaining customers and increasing conversion rates.

These benefits can help brands gain an edge over the competition, create better customer experiences, and drive sales.
How To Build An Amazon Paid Search Intelligence Strategy That Keeps You Competitive
Creating a paid search intelligence strategy for Amazon requires understanding your goals, identifying competitors, and running data-driven ad copy and landing page experiments.
Here's the step-by-step process of setting up an Amazon paid search intelligence strategy:
1. Define Your Goals
You won't know what to ask if you don't know what you're looking for. Start by defining your goals and objectives. Ask yourself questions like:
What data do I need about my marketing, customers, products, and advertising?
What would I like to learn about my competitors?
How can I use this data to outpace my competition?
These questions will help you identify the data points you need and the action items to make up your strategy.
2. Identify Your Competitors & Your Brand's Position In The Market
After you consider your brand's main objectives, it's time to compare your performance with your competitors. Look at the brand's market share, product positioning, and customer reviews to understand how it compares with others in the space.
Discovering where your brand stands can help you decide which initiatives to prioritize and what areas need more attention. Where do competing brands have room to improve?
3. Compare Ad Spending Between Competitors in Your Category
One of the most critical aspects of an effective paid search intelligence strategy is knowing what your competitors spend on ads and how successful those campaigns are.
By monitoring their ad spend, you can gain insight into how much money they allocate for each campaign. Understanding your competitors' budgets can help you determine how much money to allocate to your campaigns while deciding the best way to compete.
4. Locate New Keyword Opportunities
Another important aspect of paid search intelligence is understanding your competitors' target keywords. By analyzing the top-performing ads for each keyword, you can uncover overlooked areas for improvement that could increase ad performance.
By researching and tracking competitor keywords, you can discover new opportunities to reach potential customers more efficiently. Use some of their strategies and identify new ones to help you stand out from the competition.
5. Use Your Competitor's Most Successful Ads To Improve Your Copy
Finally, use your competitors' successful ads as inspiration for creating better ones. Look at their headlines, descriptions, and visuals to identify any patterns that can be applied to your ads.
Analyze what resonates with their customers and how you can use these techniques to craft more engaging copy and visuals. Not all strategies work for every brand, but understanding your competitors' successes can help you prepare better ads and increase conversions.
6. Visit Your Competitor's Top Product Listings & Content
When it comes to paid search intelligence, understanding what content works for competitors is key. Analyze their top product listings and content to better understand how they engage customers.
Look at the headlines, copy, and visuals they use on each page and any promotions they offer to identify tactics that could be applied to your own pages.
7. Look For Changes & New Trends
Finally, watch how your competitors' tactics shift over time. Track their ad campaigns during holidays, seasonal sales, and any other times they might change their strategy.
You can stay competitive in the Amazon marketplace by monitoring their strategies and adapting your own.
In conclusion, using paid search intelligence is essential in outperforming your competitors on Amazon. By understanding their budgets and tactics, you can gain valuable insights to help you stay ahead of the competition and increase conversions.
It takes a lot of time to build your Amazon marketing funnel and decide the best approach but using paid search intelligence to monitor your competitors' strategies and tactics is worth the effort.
With a comprehensive understanding of competitor insights, you can create better ads that lead to more conversions on Amazon.