As an Amazon seller, you're always looking for new ways to increase your sales. And now there's a new way to do just that – by making your products climate Pledge-Friendly! What is Amazon climate Pledge-Friendly, and how can it help you grow your business? Keep reading to find out!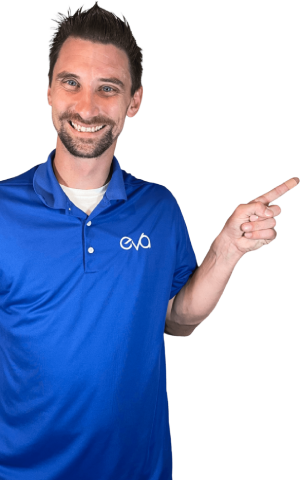 Discover How To Supercharge Your Profits From Amazon & Beyond
Tech – unlock more revenue, increase efficiency & maximize profitability with integrated AI solutions
Agency Services – our ex-Amazonian team provides key insights, expertise & handles everything for you from A-Z
3PL Fulfillment Solutions – real-time inventory management connected to Eva tech across Amazon marketplaces
What Does Amazon Climate Pledge Friendly Mean?
If you're an eco-conscious shopper, you may have noticed a new badge appearing on some of your favorite products on Amazon. The "climate pledge-friendly" badge lets you know that the product you're considering purchasing is environmentally friendly. But what does that mean, exactly?
Amazon's climate pledge-friendly initiative is a way for the company to highlight products that are more eco-friendly. The badge is given to products that meet specific criteria, such as being made of recycled materials, energy-efficient, or having a low carbon footprint.
This label is also a way for Amazon to signal its commitment to climate change, as the company has pledged to become carbon-neutral by 2040. In addition to the badge, Amazon also offers customers the option to filter their search results by Amazon climate pledge-friendly products.
That makes it easy for shoppers to find and choose products that fit their environmental values. As more and more people become concerned about climate change, Amazon's climate pledge-friendly badge is likely to become increasingly popular.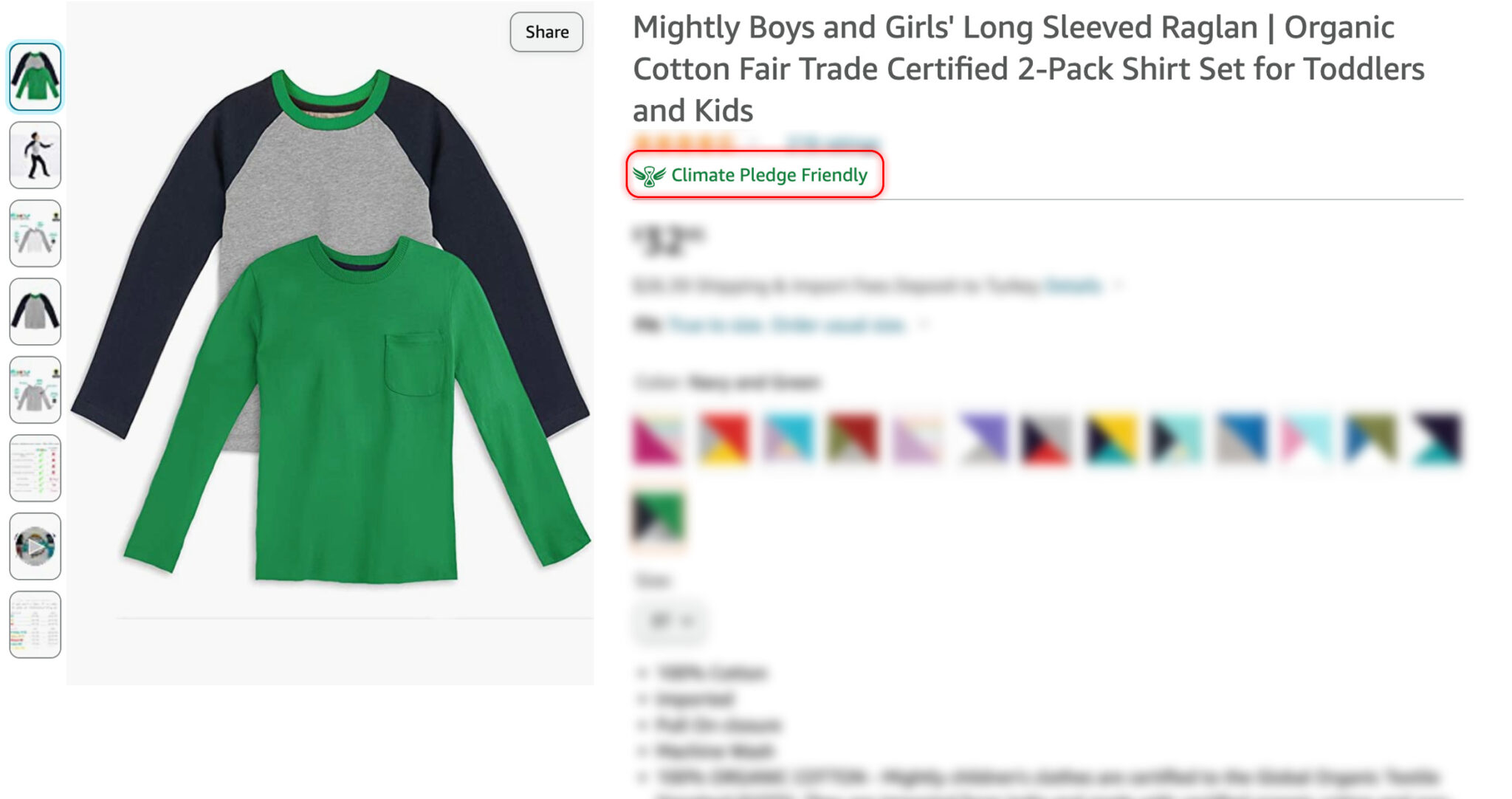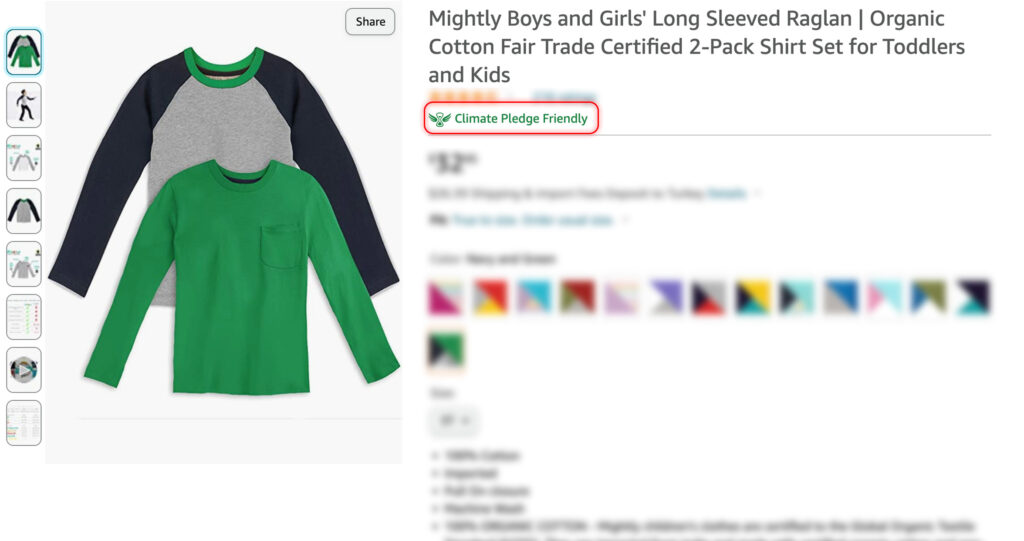 Eco-Friendly Is the New Black!
The world we live in becomes increasingly aware of the need to protect the environment, many people are reconsidering their consumption habits. In particular, customers tend to shop for more sustainable products that are built to last. Rather than opting for cheap, disposable items, consumers are now looking for quality items that will withstand the test of time.
This market trend is being driven by a desire to reduce waste and minimize our ecological footprint. Investing in durable products can save money in the long run and help preserve the natural world for future generations.
Why Is Amazon Climate Pledge-Friendly So Important?
As the world's largest online retailer, Amazon has a huge carbon footprint of 71.54 million tons! But they're taking steps to change that. In September 2019, they announced the Climate Pledge, a commitment to be carbon neutral by 2040.
Amazon is already taking action by investing in renewable energy, electric vehicles, and recycling technologies. And they're urging other businesses to do the same. So why is this important for your business?
First, it sets a precedent. Amazon is showing that large companies can take ambitious action on climate change.
Second, it puts pressure on other businesses to follow suit. As more companies make climate pledges, it creates a domino effect that can accelerate the transition to an eco-friendly economy.
Finally, it shows that fighting climate change is good for business. Amazon knows consumers are increasingly concerned about the environment and are willing to spend their money with companies that share those values.
So if you want to stay ahead of the curve and tap into this growing market, making a climate pledge is a smart move for your business.
10 Top Selling Items on Amazon: How to Identify Products to Make Best Seller
Benefits of the Amazon Climate-Pledge-Friendly for Your Business
1. The Amazon Climate Pledge-Friendly badge lets customers know that the things they are buying are from brands that have committed to taking action on climate change.
2. By buying products with the Amazon Climate Pledge-Friendly badge, customers can help support brands working to reduce their carbon emissions.
3. The Amazon Climate Pledge-Friendly badge also helps brands to stand out from the competition and show that they are committed to sustainability.
4. Finally, the Amazon Climate Pledge-Friendly badge helps to build customer trust and loyalty, as customers know that they are supporting a brand that is taking action on climate change.
Discover how reimbursements can add revenue back into your business with our easy-to-follow guide.
How to Get Climate Pledge-Friendly on Amazon
You should know that this label is only for products, not brands. As a result, you must go through the entire process for each listing.
There are two ways to obtain the Amazon Climate Pledge-Friendly badge:
Compact by Design certification from Amazon
One or more of the qualifying third-party external sustainability certifications. Amazon obtains the list of ASINs certified directly from these qualified third parties.
Compact by Design Certification from Amazon
Amazon's Compact by Design label certifies products that use a more efficient design (eliminating excess air or water) to reduce the carbon footprint of packaging and shipping. Amazon determines qualification for Compact by Design certification using existing product attributes from their catalog.
A Climate Pledge-Friendly product must:
Have qualifying unit efficiency.
Be registered in the Brand Registry program by Amazon
Be eligible for the Compact by Design.
The cubed volume per unit multiplied by the weight per unit is referred to as "unit efficiency."
Third-Party Certification for Sustainability
Sellers who want to pursue certification from one of the Amazon-partnered sustainability certifications should look through the list of qualified certifications to find one that matches their product type or sustainability aspiration. After finding a good match, you can begin the process directly with the certifier. Amazon receives updates directly from the certifiers to identify Climate Pledge-Friendly products. Once certified, you won't need to make any changes to your product listing to include the Amazon Climate Pledge-Friendly label.
Your Amazon brand must have one of the approved certifications to be eligible to apply for the Climate Pledge-Friendly Program. To read the full list please click here.
Conclusion
The climate pledge-friendly label is a way for Amazon to let customers know which products are more environmentally-friendly. Products that earn the badge meet specific criteria, such as being made of recycled materials, energy-efficient, or carbon neutral.
If you're an eco-conscious shopper, be sure to look out for this badge when shopping on Amazon! And if you want to learn more about how your favorite products can help the environment, get in touch with us. We'd be happy to give you a Free Consultation and tell you all about our green marketing services.