The countdown to October 10-11, the Amazon Prime Day, is on. The great event is just a few weeks away! And now Amazon sellers are gearing up to multiply sales and profits. But what exactly is Amazon Prime Day, and why should sellers get excited about it? Here's a quick breakdown of the top 5 benefits of Prime Day for Amazon sellers.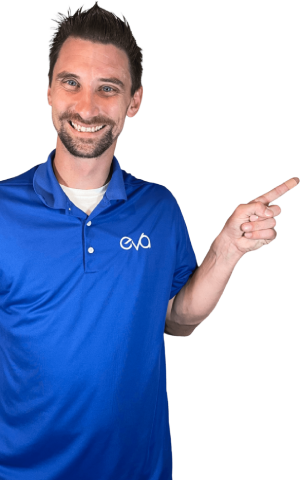 Discover How To Supercharge Your Profits From Amazon & Beyond
Tech – unlock more revenue, increase efficiency & maximize profitability with integrated AI solutions
Agency Services – our ex-Amazonian team provides key insights, expertise & handles everything for you from A-Z
3PL Fulfillment Solutions – real-time inventory management connected to Eva tech across Amazon marketplaces
What is Amazon Prime Day?
Amazon Prime Day is a special online shopping event hosted by Amazon every year. On this day, Amazon offers exclusive deals and discounts on a wide variety of products. The offers range from household essentials like cleaning products and kitchenware to high-tech gadgets like drones and smart home accessories.
This popular sale draws in millions of shoppers from all over the world who are eager to take advantage of these amazing deals. So whether you're looking for something practical or just want to treat yourself to some new goodies, Prime Day is definitely worth checking out!
1. Amazon Prime Day Helps You Learn More About Your Customers' Shopping Habits and Preferences
Amazon Prime Day is the ultimate opportunity for businesses to learn more about their customers. Your Amazon business can analyze purchasing habits through the massive customer database, studying what products are most popular, when they are being bought, where in particular, and by whom. Actionable data like this is precious to businesses looking to improve their offerings and meet the needs of their customers.
Prime Day is also a unique opportunity for Amazon private labels to fine-tune their product and marketing strategies. With this valuable data from customers' shopping data, private label brands can make smarter decisions about their product development and Amazon advertising strategies. This allows them to grow and thrive in today's competitive marketplace. So if you're looking to boost your business performance and learn more about your customers' shopping preferences without any guesswork, Amazon Prime Day is the perfect time to start!
2. Amazon Prime Day Helps You Boost Sales
Prime Day is one of the best opportunities to boost sales and profits for your Amazon business. With the extensive reach and its user base of millions of loyal Prime members, you are guaranteed to get much exposure if you participate in this lucrative eCommerce feast!
By offering exclusive discounts or running special promotions during Prime Day, you will be able to maximize your sales and increase your visibility among potential buyers. Also, since Amazon tracks each user's browsing history and shopping preferences, you can use this data to refine your Amazon marketing strategy. This helps you target potential customers who are most likely to be interested in your products. Ultimately, Amazon Prime Day is the perfect platform for businesses looking to grow their customer base and increase their revenue.
3. It's a Good Time to Invest in Amazon Sponsored Products Ads
Amazon Prime Day is the biggest annual sale event on Amazon, offering millions of discounted items across every category. As such, it's a great time to invest in Amazon Sponsored Products ads. These ads place your product listings directly in front of customers, helping you gain visibility before the big day and build strong brand awareness.
Not only that, but Amazon Sponsored Products are highly targeted, allowing you to choose exactly who will see your ads based on keywords and other criteria. So if you're looking for an effective way to get into customers' minds before Prime Day, look no further than Amazon Sponsored Products!
This way, your products will get the exposure they deserve in the lead-up to this huge shopping event. And you might even end up coming out on top with some amazing deals! So get started with Amazon Sponsored Products ads today and make the most of Amazon Prime Day!
4. Use Promotions to Attract New Customers and Boost Brand Awareness.
Amazon Prime Day is an excellent opportunity for businesses to boost their brand awareness and attract new customers. Attracting new customers is essential for any business, but it can be challenging to stand out from the competition. However, Amazon's Prime Day provides businesses with a unique opportunity to reach a wider audience and promote their products.
With billions of users around the world, Amazon stores have the chance to get a global audience and increase their brand awareness. In addition, Prime Day promotions can be used to attract new customers and boost sales. By offering special deals and discounts, businesses can encourage customers to try their products or services. As a result, Amazon Prime Day is an important date for your Amazon business to remember.
5. Use Amazon Prime Day to Liquidate and Clear Old Inventory.
Amazon Prime Day is an excellent opportunity for sellers to clear out and liquidate their old inventory. You can reach millions of potential customers during this trendy event by offering coupons and special offers.
Whether you are offering discounts on their products or doing flash giveaways, your Amazon business can increase sales and loosen up the old inventory at the same time. With liquidation tactics and strategic planning, Amazon Prime Day is an excellent opportunity for you to grow your Amazon brand even further. So don't forget to take advantage of this amazing sales event and sell out those products with low sales velocity.
Conclusion
Amazon Prime Day is a great opportunity for businesses to learn more about their customers. This massive eCommerce festival gives you actionable insight into purchasing habits. You can clear out old inventory, and expands brand awareness. This event is a unique opportunity for Amazon private label brands to fine-tune their product and marketing strategies.