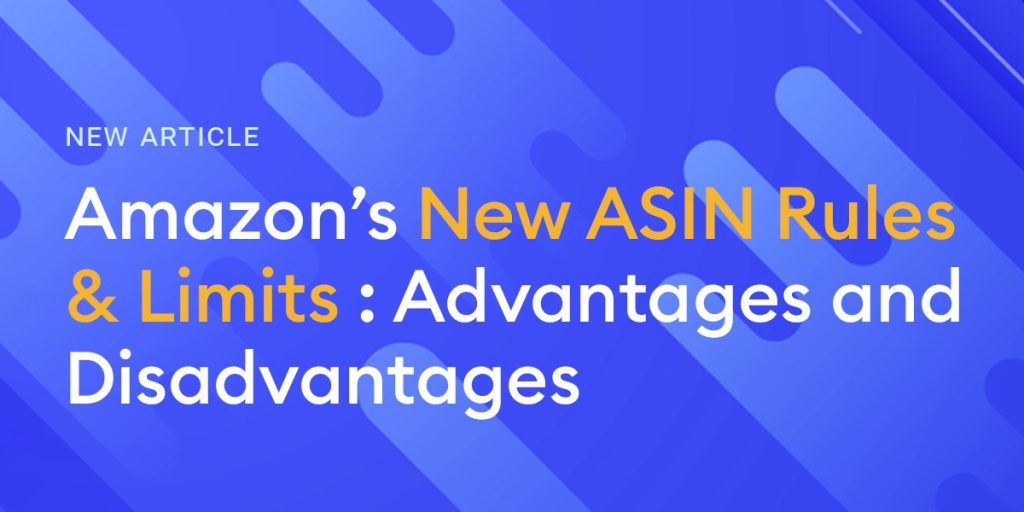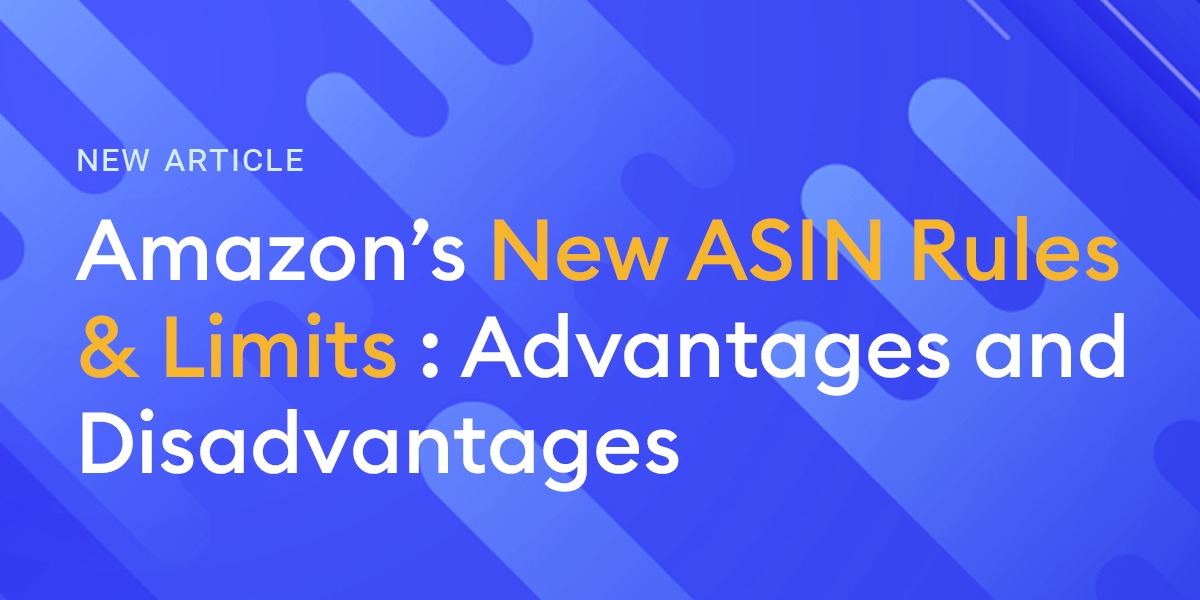 Amazon's New ASIN Rules and Limits: Advantages and Disadvantages in 2021
Most probably, you've heard that the 200-unit ASIN limitation was imposed on new sellers last autumn by Amazon. This was done in response to Amazon's warehousing and storage facilities being thrown off by the Covid-19 online sales landscape. Before the holiday rush, Amazon saw the impact of the surge in online sales on its FBA warehouses and wanted to be prepared for any storage difficulties that could occur during that hectic season. New sellers were limited to 200 items, forcing many to rely on third-party logistics (3PL) companies to store and transfer their goods.
The 200-unit limit has been overturned by Amazon lately, and the company has altered how it evaluates sellers' total storage limitations. New sellers can now start with anything from 500 to 100 units, depending on the sort of storage they choose. At the account level, all sellers, new and old, are subject to new restock limitations. Amazon no longer sets storage restrictions based on ASIN numbers, but rather on your whole product portfolio.
ASIN Increases Storage Limits – What exactly does that indicate?
Amazon is now evaluating your Inventory Performance Index (IPI) to see if you are eligible for unlimited storage. Wonderfully, you will have limitless storage if your IPI is over 450. Every quarter, at the halfway point and at the finish, this score is calculated. If your IPI stays over 450, you'll have limitless storage for the next quarter.
Is The Switch from ASIN-Based Limitations to Account-Level Limits Beneficial To Sellers?
This is excellent for beginning sellers. Because many wholesalers offer items in higher numbers, it was difficult to stick to the 200-unit restriction, and new sellers were compelled to use 3PLs even before selling a single unit. The initial account replenishment limit of 500-1000 is a much better fit for these sellers.
The answer is a little more complicated when it comes to experienced sellers. Some sellers will welcome the change. If your IPI is strong and your inventory sells at a reasonable and steady rate, you will likely appreciate Amazon's decision. However, some sellers, such as those who sell rapidly and in large quantities, may encounter issues with the restocking item limit. Because inventory goes out faster than the restocking limit allows for replacement goods, the restocking restriction may cause delays. This can lead to client displeasure and have a negative impact on a seller's IPI for the next quarter.
Getting Used to The New Situation
As you can see, Amazon's new FBA, ASIN, and restocking limitations can be viewed as a good or bad depending on the type of products you sell and the overall health of your account, including your IPI.
So, how will you adjust to this new replenishment limit-based reality? Make sure to keep an eye on your IPI and cycle your inventory through FBA within 90 days. Your IPI will suffer as a result of stale inventory. Also, keep an eye out for key shopping periods and any lulls so you don't end up with too little or too much product.
Conclusion
With all of these developments, it could be a perfect point to invest in your company by employing an Amazon FBA monitoring and reimbursement service like EVA.
Monitoring and reimbursement services will examine inventory management and verify that your account is free of inconsistencies. They'll track down and handle any compensation claims you may be eligible for. This allows you to focus on your selling while also ensuring that you aren't losing money due to Amazon inconsistencies.
Hopefully, this has given you greater confidence in managing your inventory, and remember to keep an eye on the IPI!
If you are still confused about working with an Amazon service, get in touch with Eva's experienced professionals now and learn more! Also, Eva offers you 15-day-trial free!
Related Posts: