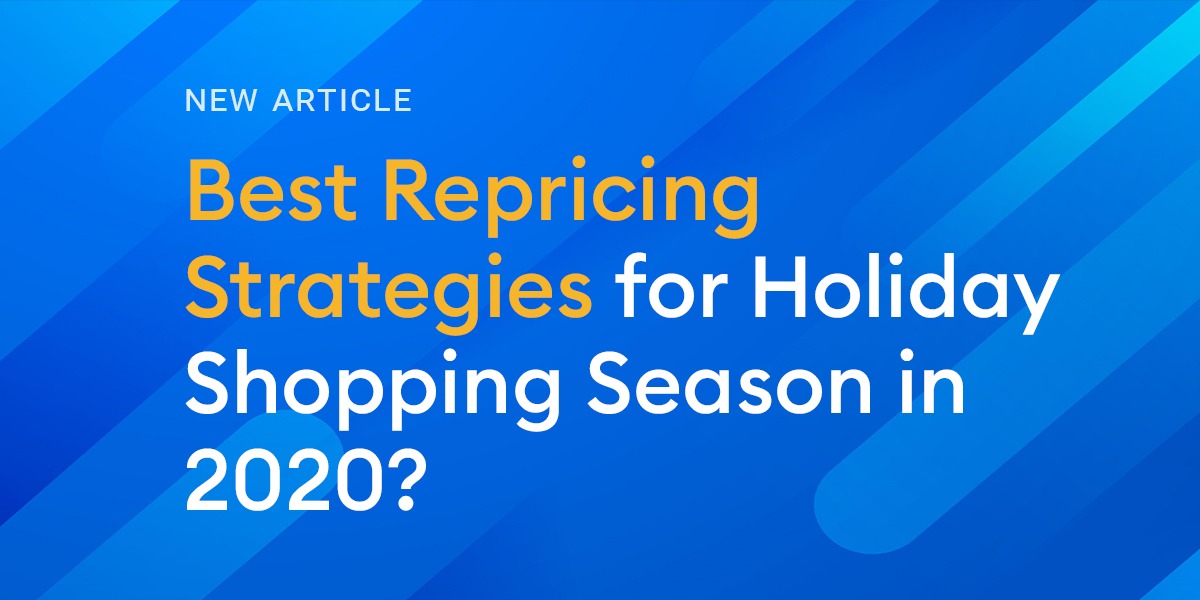 Top 10 Repricing Strategies for Holiday Shopping Season in 2020?
Carry the momentum! Discover the best repricing strategies for Holiday Shopping to maximize Amazon store profits.The holiday shopping season for 2020 has a great Kickstarter with Amazon Prime Day on October 13. Cyber Monday rings up a record $10.8 billion in sales with Amazon touting the 'biggest holiday shopping season so far' Amazon says these sellers saw over $4.8 billion in sales through the two shopping days worldwide, increasing 60 percent over last year.
Maximize profits for Holiday shopping season
Prime Day, Thanksgiving, Black Friday, and Cyber Monday may be behind but holiday season business is still booming at retailers like Best Buy, Amazon, and Walmart. Savvy shoppers are getting ready for the festive season and looking for holiday gifts, which means you should be there for them!
It is now the time to carry the momentum into December and maximize profits for all Amazon sellers.
If you want to increase your Amazon sales, winning the buy box on the product detail page is pivotal. Retailers featured on Amazon's buy box sell more products. We all know this.
With the rising importance of winning the buy box, using the right Repricer Software and applying the best repricing strategies for each of your product listings is the essential key to outsmarting your competition.
Here comes the ultimate question on every Amazon sellers' mind: "What are the best repricing strategies for Holiday Shopping Season in 2020?"
Keep reading to find out what you need to know to succeed during the holidays (and the rest of the year)!
8 Essential Repricing Strategies for Holiday Shopping
Use a Real-time Repricer. Updates to Amazon should be every 2 mins or less.
Focus on Sales Velocity-Based Pricing just as competition-based pricing.
Be aware of dynamically changing Amazon minimum and maximum fair price settings.
Don't get caught in price wars: You don't always have to be the cheapest seller.
Don't chase competitors down unnecessarily.
Avoid manual repricing rules or algorithms! Don't waste your time. Benefit from Artificial Intelligence.
Remember: Repricers hosted by AWS infrastructure provide more dependable and faster Amazon repricing.
Get support from experts with an Amazon store managing background.
Final Thoughts
The simple message is 'be smart to outsmart the competition.' Following all these 8 essential tips and finding the best repricing strategy for each product listing on Amazon can be challenging to manage. An autonomous AI-based repricer will bring flexibility and adaptability to Amazon Sellers. You can quickly react to the changes, catalyze marketing efficiency, and monitor the competitive landscape.
By hiring Eva, you can enjoy Real-time Intelligent Repricing and Analytics and maximize profits during the Holiday shopping season. Sign up now to get started with a 15-day Free Trial.
Related Posts: